The FENIFOX JYH-MX106 Mouse is a small and lightweight universal mouse.
You can select your own Dots Per Inch (DPI) setting and can select to use 800 DPI, 1200 DPI, or 1600DPI.
You can effortlessly connect to any Bluetooth compatible PC, laptop, or Android tablet and with the FENIFOX intelligent connectivity, no passcode is required!
The FENIFOX JYH-MX106 uses Bluetooth 3.0 that ensures quick connectivity but also ensures no signal drop between the mouse and your device.
Packaging.
The FENIFOX JYH-MX106 Mouse come packaged in a light Brown coloured cardboard box.  The box has picture illustrations printed on it.  The box measures 11.7cm x 10.0cm x 2.0cm and weighs 85G.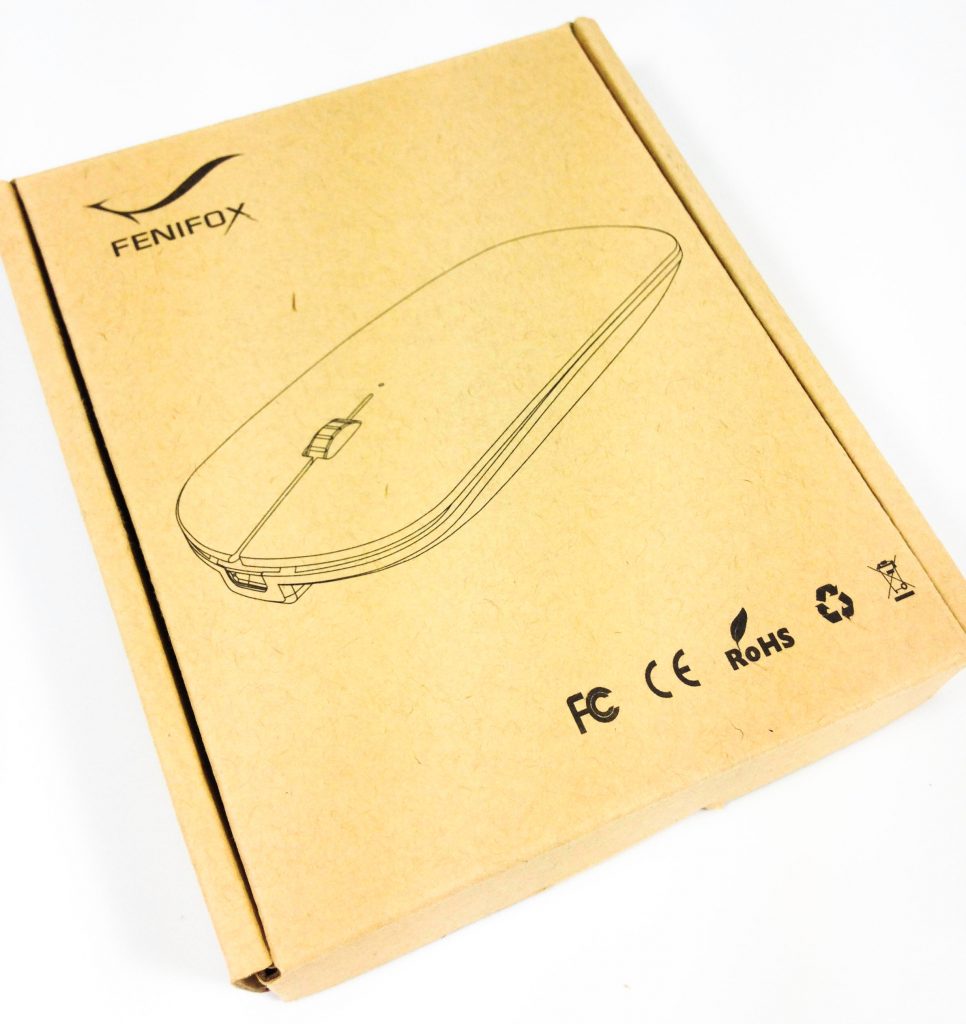 Contents.
Upon opening the FENIFOX JYH-MX106 Mouse box you will find the following items. 1x Mouse, 1x USB Charger Cable, 1x User Guide, and 1x Thank You Card.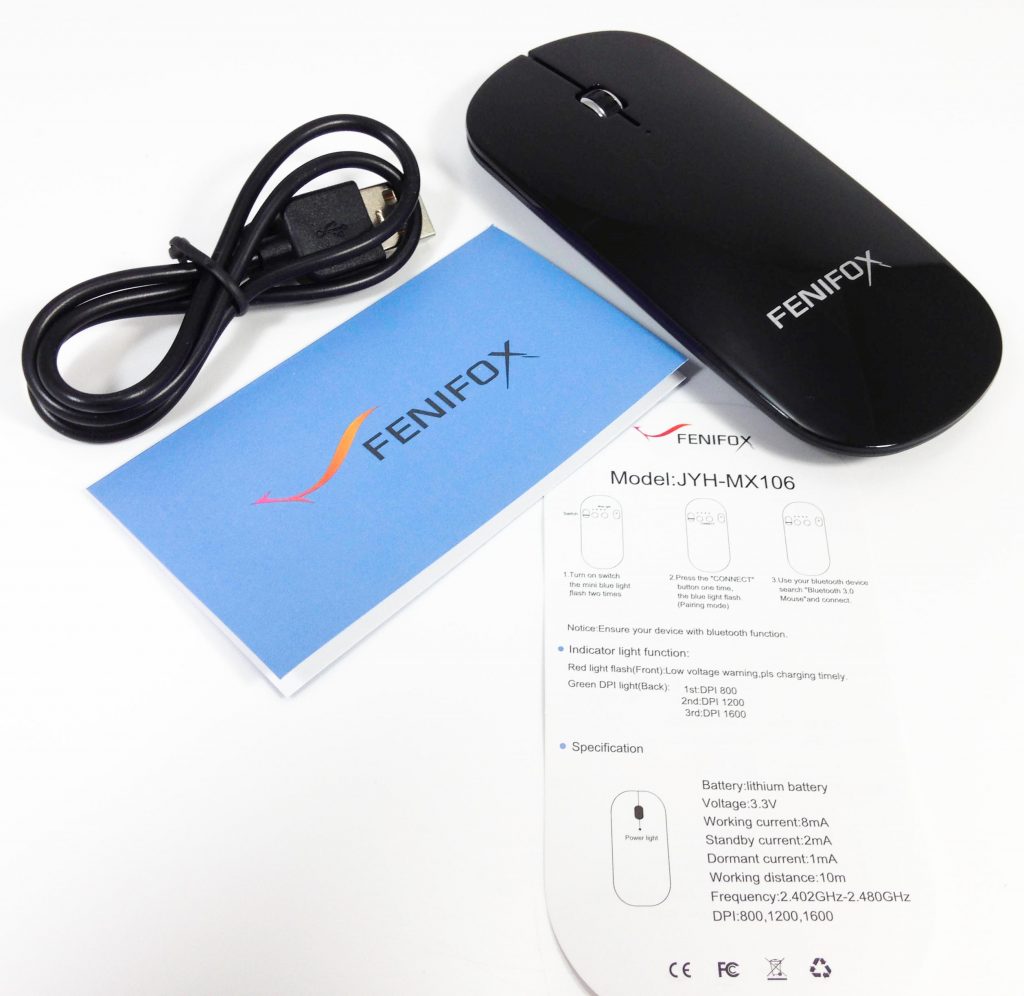 FENIFOX JYH-MX106 Mouse.
The FENIFOX JYH-MX106 Mouse is made from plastic.  It's Black in colour with White logo detailing.  The mouse measures 11.5cm x 5.0cm x 1.4cm and weighs 45G.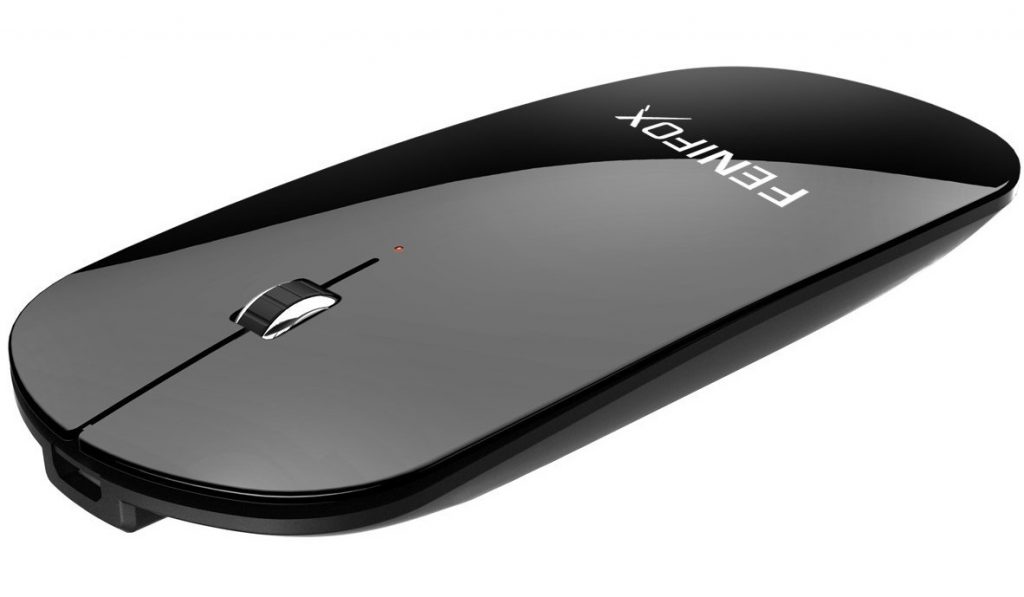 The mouse features a Left/Right click button and a scroll wheel.  On the bottom is the power on/off toggle switch, DPI setting button, and a connection button.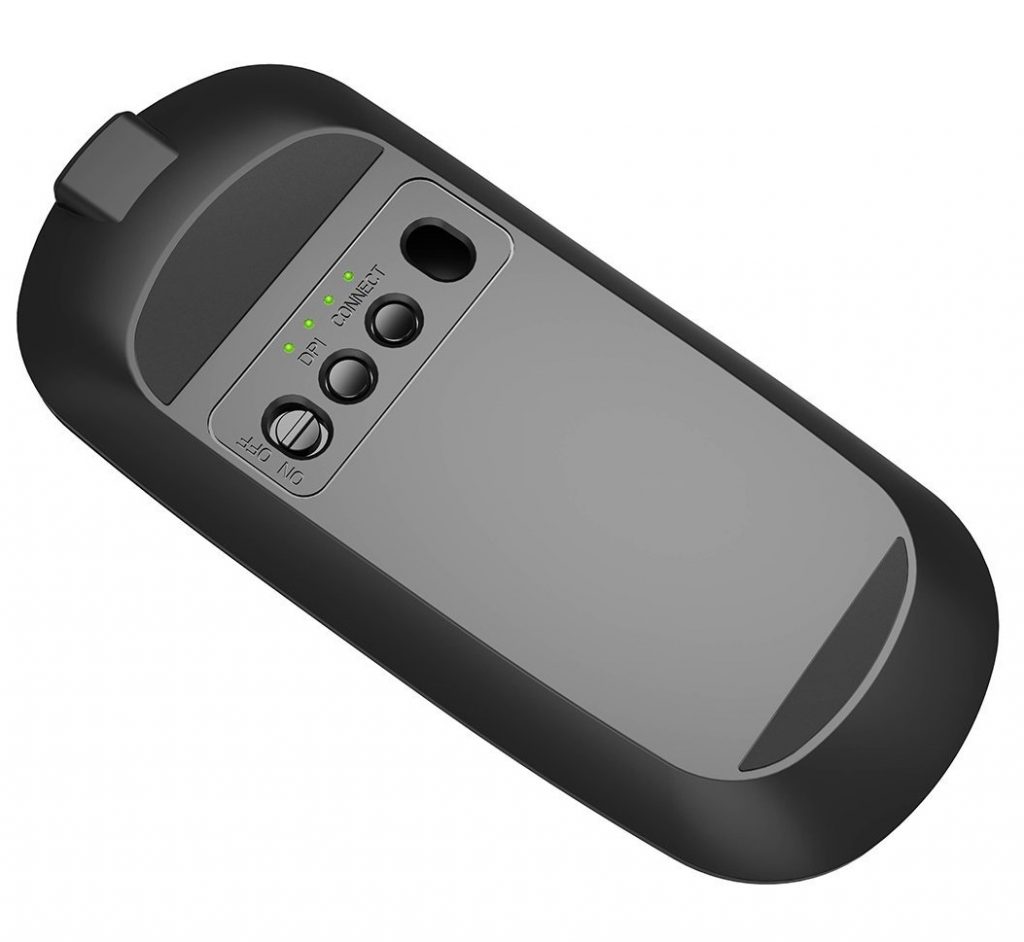 The mouse is rechargeable and comes with a Micro USB Charger Cable (Which has a length of 50.0cm), to charge you need to simply plug the Micro USB end of the cable into the USB port located on the front of the mouse.  The charging time is around 2 hours.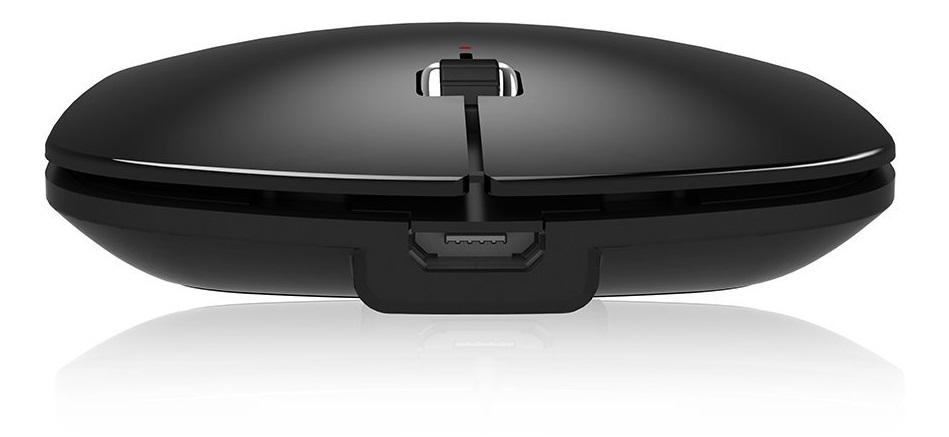 Using the FENIFOX JYH-MX106.
You'll need to charge this mouse before you can start using it.  When the mouse is on charge a Red light appears underneath the scrolling wheel, when the mouse has been fully charged the Red light will go out.  You can charge it using any 5V USB plug, or even directly from your laptop or PC.
You'll need to power on the mouse using the toggle switch on the bottom, then you need to press and hold the connect button located next to this (a Blue LED light should flash to show the mouse is ready to be paired) and scan and search for the mouse using your laptop or PC.
You can change the DPI settings too.  To do this press the DPI button and select your desired speed setting on the Green LED scale.
You get a very responsive scroll wheel and if you press and hold it in the mouse will automatically scroll up and down a page for you with only a simple forward and backward motion.
The click buttons are small and very quiet when clicked.
Technical Specifications.
Brand: FENIFOX
Model: Mini Bluetooth Mouse
Model Code: JYH-MX106
Manufacturer Code: MX106-BK
EAN: N/A
ASIN: B07928J5VH
Battery: Lithium Polymer
Voltage: 3.3V
Working Current: 8mA
Standby Current: 2mA
Dormant Current: 1mA
Working Distance: 10M
Frequency: 2.401GHz – 2.480GHz
DPI: 800, 1200, 1600
Bluetooth: Bluetooth V3.0
Compliance: CE, FCC, RoHS
Conclusion.
I really like this slimline mouse by FENIFOX.  The high-gloss finish looks great but, on the downside, it attracts finger-marks easily.  The connection process is simple and I managed to make a connection very easily and quickly.  The mouse click buttons are also very quiet, which is great.  The design and shape of this mouse does take some getting used to, I found it works great for a flat laid out hand position rather than a hand position of a traditional mouse.
Overall I highly recommend this mouse!
If you want the FENIFOX JYH-MX106 Mouse for yourself, it's available for purchase only on Amazon. The RRP for this product is £23.99.
Product sample provided by FENIFOX in exchange for a detailed, unbiased review.
---
Thank you for taking the time to read my post. If you'd like to add a comment or thought on this post, please use the section below. I can also be contacted via the online contact form. Please subscribe for the latest reviews, news, and discounts. Please follow My Helpful Hints on Twitter, Instagram & Facebook too!