The KG Physio Epsom Salt has been designed to help you relax and regulate electrolytes in your body with magnesium sulphate (Epsom Salt), ensuring proper functioning of the muscles, nerves, and enzyme system.
Soak your achy, tired, overworked muscles and let the salt do its magic! The magnesium sulphate will have your recovered quicker and ready to go for your next workout in optimum condition.
But are these salts any good?  Are these claims too good to be true? Time to test them out!
Packaging.
The KG Physio Epsom Salt comes packaged in big resealable plastic bag.  The bag measures 30.0cm x 26.0cm and weighs 5KG.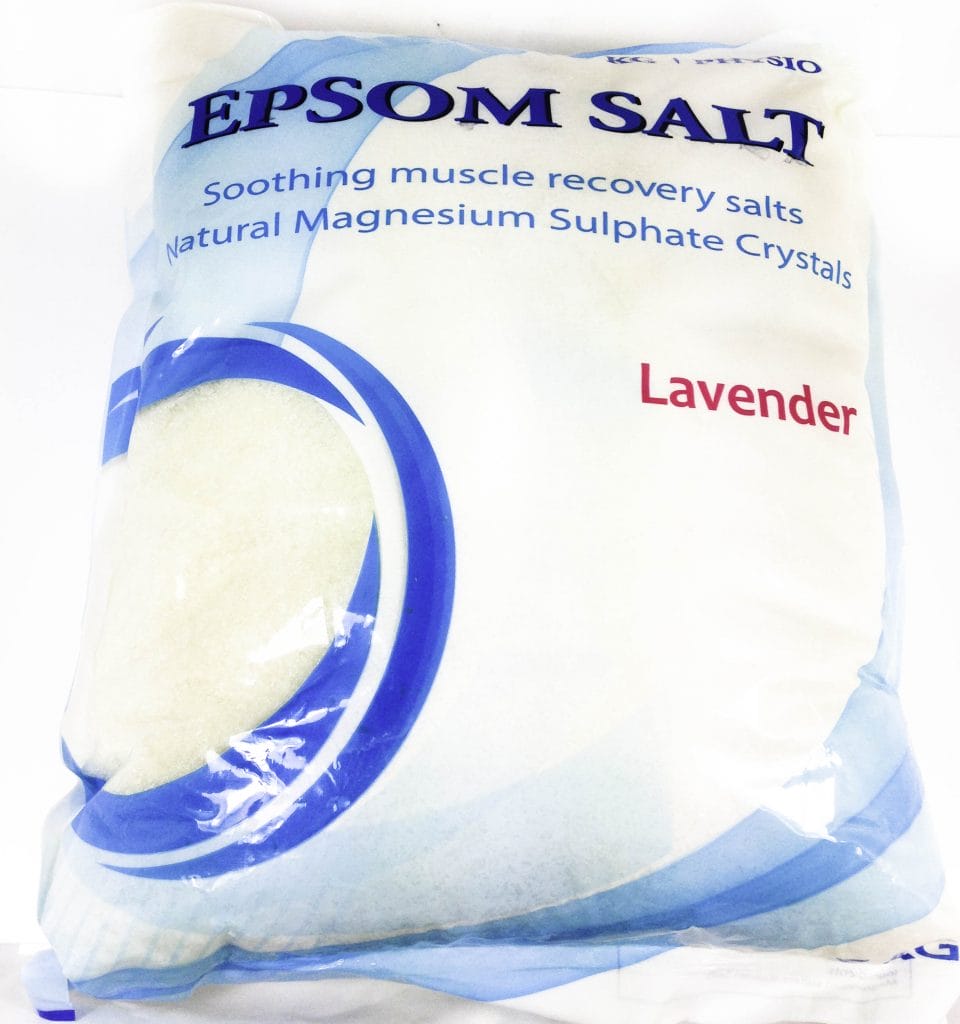 KG Physio Epsom Salt.
The KG Physio Epsom Salt comes in three different scents of Eucalyptus, Lavender, and Rosemary.  I choose Lavender, but all three scents do the same thing, they just smell different.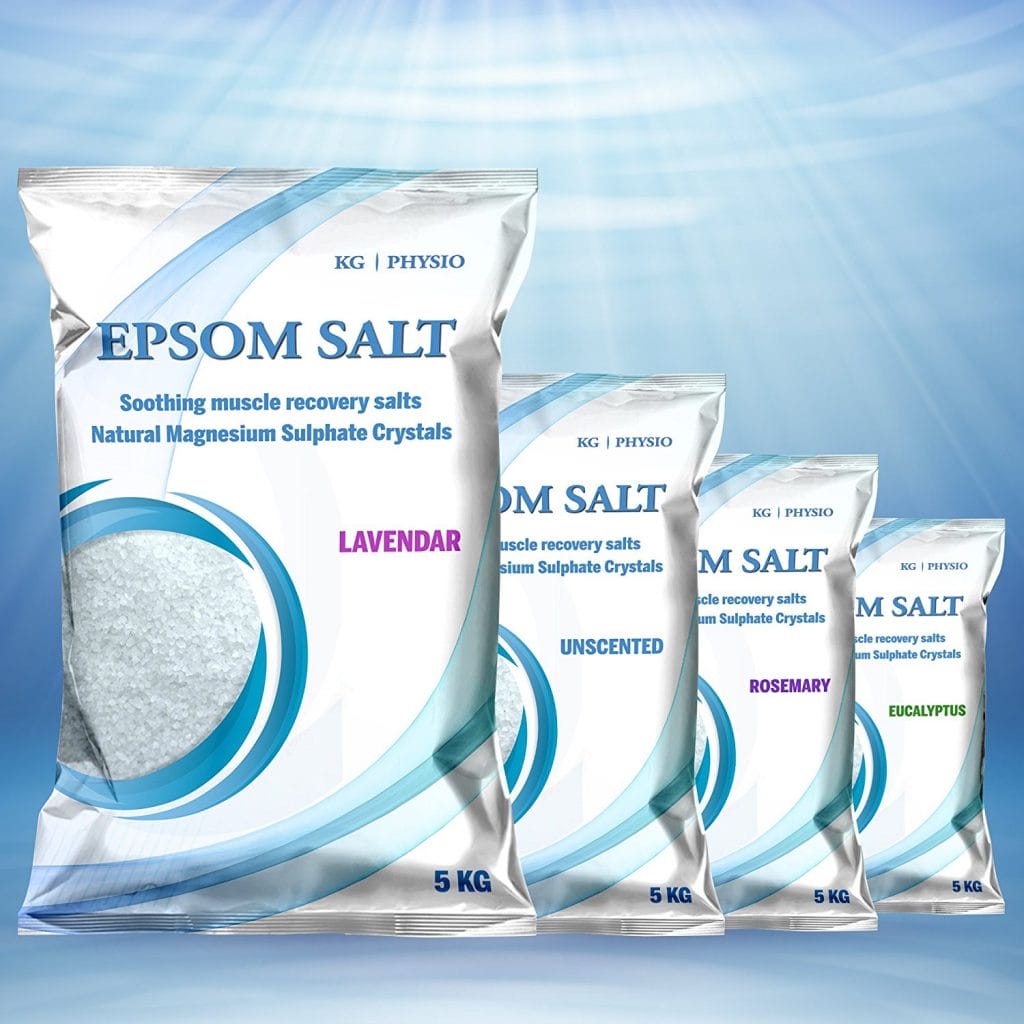 Your Epsom Salts are delivered in a resealable bag, but mine had a hole on the back of the bag upon delivery which spilt some salts onto my floor!
You can use these Epsom Salts for both bathing and for foot soaking.
Testing the Epsom Salts.
The first thing I had to do was get my muscles tired, so I went for an 8.5M walk through the countryside, never have I had to do so much exercise just to review a product, but that's how much dedication I have.
After that trek my feet and legs were literally killing me, so https://thisiskettering.com/accutane-pills/ I thought let's try out these salts and see if they can help.
Firstly, you need to rip off a tear strip along the top and open the bag, and that's when it hits you…The scent of a thousand Lavender plants all at once!
On the back of the bag there is some measurements of how much to use, but I just grabbed two handfuls and chucked it into my bath whilst I had the taps running.
The consistency of the Epsom Salts is strange, they're moist! I was expecting dry salts but nevertheless they did dissolve very quickly in my bath water.
But, there's a strange thing that happens after they dissolve, they turn the water a funny Yellow/Green colour.  To be honest it kind of looked like someone urinated into my bath!
Taking a Dip!
Despite the colour I still jumped into the bath.  The strong Lavender scent was still present but after a while you do get used to it.  On the bag it recommends a soak of between 20-25 minutes, so did just that.
Now, I'm not sure if these worked or whether just the warm water helped, but my legs and feet did stop aching.  But either way my aches and pains had gone, and I did end of with lovely soft skin, so that's a bonus I suppose.
But here comes a negative point, the bag. You're supposed to be able to reseal it afterwards using the grip seal on the top of the bag.  It won't close and stays open, I had to roll up the bag and place it inside a carrier bag to try and stop the strong scent from overpowering my house.
I think to combat this issue KG Physio need to supply these Epsom Salts in a lidded bucket.
Technical Specifications.
Brand: KG Physio
Model: 5KG Epsom Salts
Model Code: EP-001
EAN: N/A
ASIN: B073TL7WWY
Conclusion.
I quite like these Epsom Salts by KG Physio.  The salts did seem to assist with my aching muscles and left me with soft, silky skin too!
But the whole packaging idea needs a rethink as the bag just doesn't work.  I had a hole in the bag upon delivery and couldn't reseal the bag after using them too.  I'm also not sure if moisture had gotten into the bag and made my Epsom Salts moist or whether they are designed to be like that.
Overall though, I can't fault the product itself, only the packaging.
If you want the KG Physio Epsom Salt for yourself, it's available for purchase only on Amazon. The RRP for this product is £13.99.
Product sample provided by KG Physio in exchange for a detailed, unbiased review.
---
Thank you for taking the time to read my post. If you'd like to add a comment or thought on this post, please use the section below. I can also be contacted via the online contact form. Please subscribe for the latest reviews, news, and discounts. Please follow My Helpful Hints on Twitter, Instagram & Facebook too!