The KG Physio Heart Rate Fitness Tracker will accurately record all your daily motions, exercise and even monitor your sleep patterns.
You also get real-time heart rate monitoring and recording.
You can easily control and customise your fitness tracker all from within the VeryFitPro App.
With the KG Physio Heart Rate Fitness Tracker, you also get an additional watch strap too, this is perfect if one becomes worn over time or you fancy a little change.
Packaging.
The KG Physio Heart Rate Fitness Tracker comes neatly packaged in a small Black and White box with product graphics on the front and product capability snippets on the back.  The box measures 14.0cm x 8.5cm x 3.0cm and weighs 110G.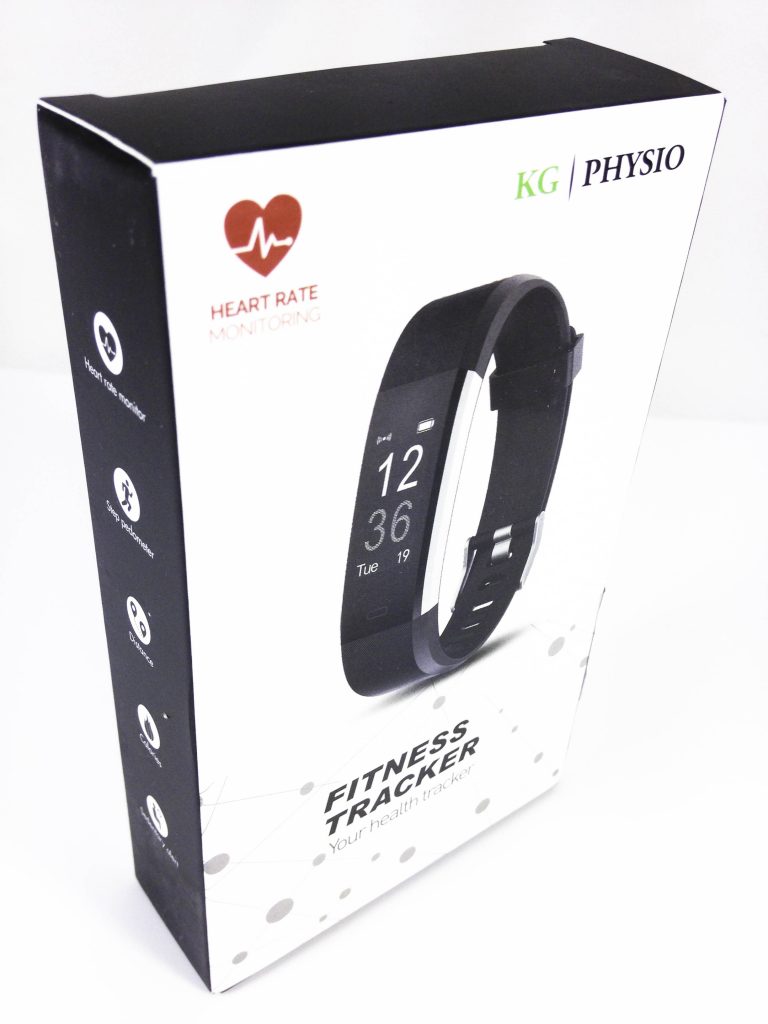 Contents.
When you open your KG Physio Heart Rate Fitness Tracker box you will find: 1x Fitness Tracker, 1x Additional Strap, 1x Multi-Lingual User Guide.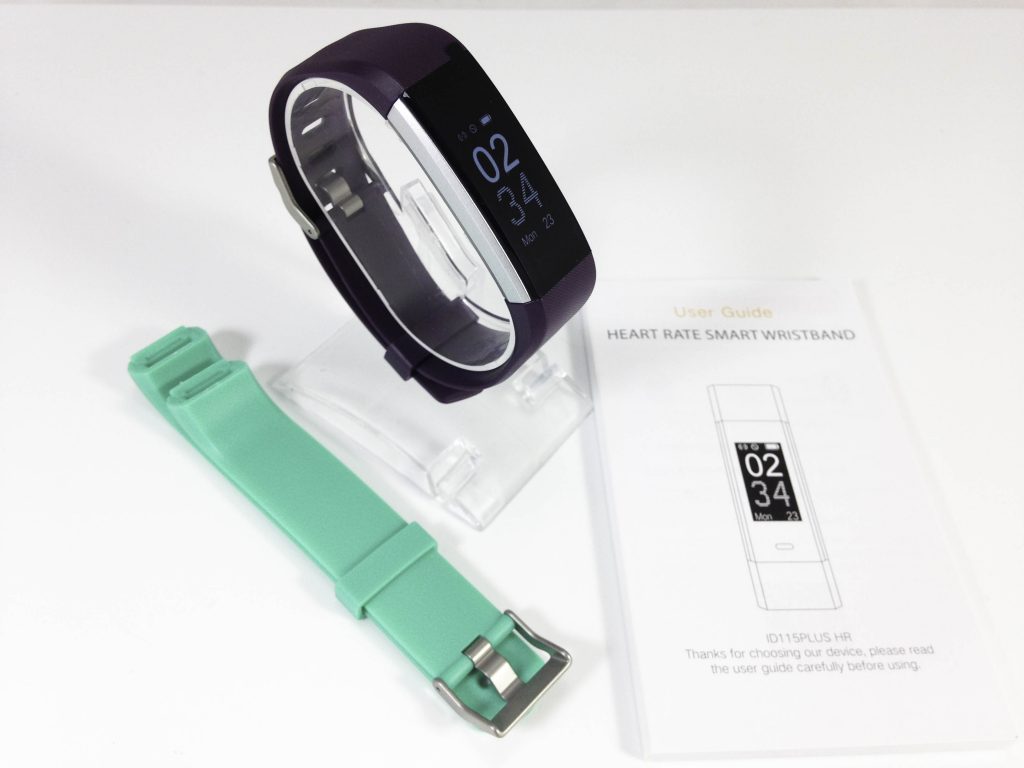 KG Physio Heart Rate Fitness Tracker.
The KG Physio Heart Rate Fitness Tracker is made from plastic and the watch strap is made from Silicone rubbers.  The fitness tracker i have comes with both a Purple and Green band.  Other colour combinations are available including Black and Blue, and Red and Black.  The wristband can fit a wrist circumference measuring from 18.0cm to a maximum size of 27.0cm.  The wristband and fitness tracker weighs 22G.
The KG Physio Heart Rate Fitness Tracker has an OLED screen size of 4.0cm x 1.5cm.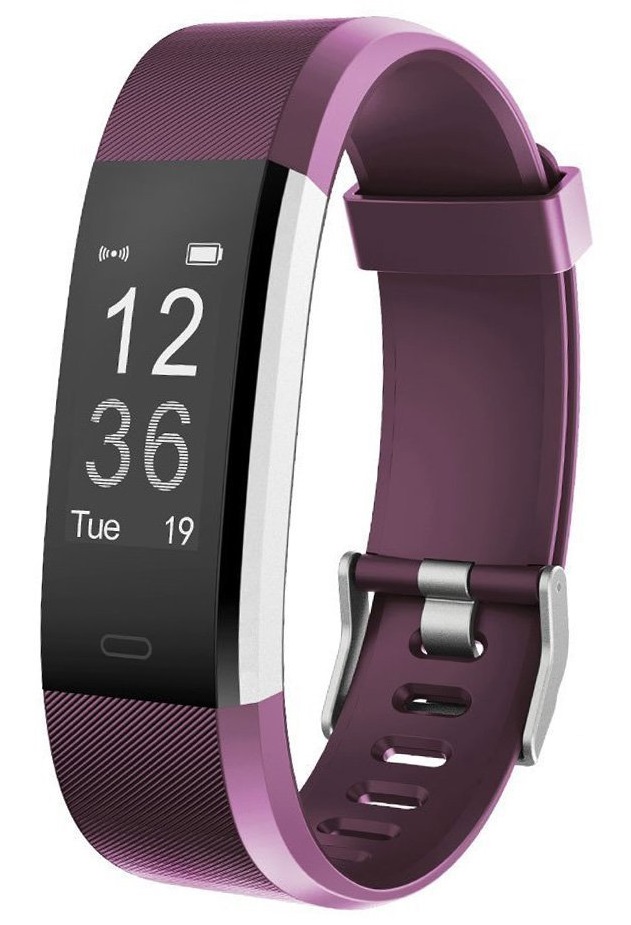 The KG Physio Heart Rate Fitness Tracker is also waterproof and can be used for swimming sessions for upto 30 minutes and a depth of 1M.
Getting Started.
The KG Physio Heart Rate Fitness Tracker is supported by the VeryFitPro App, the first thing you'll need to do is search for VeryFitPro and download the App.  It's available for both iOS and Android users.
Once downloaded you'll need to create a user account from within the App.  This will ensure all recording data is accessible to you.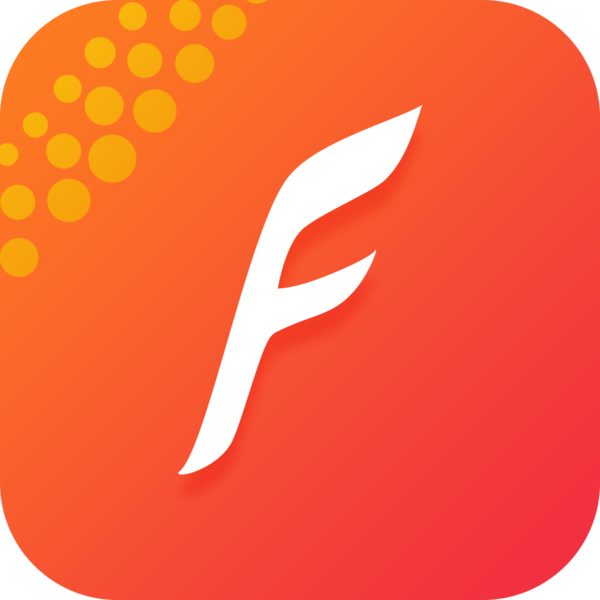 The App is simple to use and easy to navigate between the different menu's.
Charging the Fitness Tracker.
The KG Physio Heart Rate Fitness Tracker needs to be activated prior to using it for the first time.  To do this you'll need to firstly charge the fitness tracker.  This is done by removing the wrist strap away from the OLED screen to reveal the chip underneath.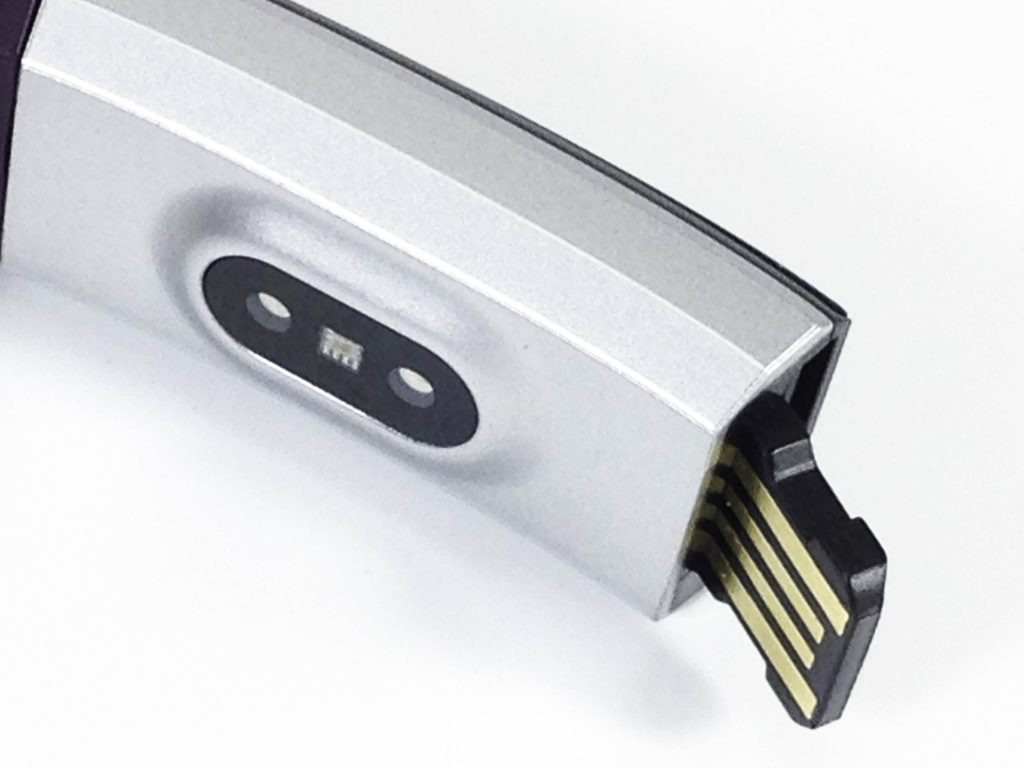 Now insert this USB chip into any 5V/500mA USB plug adapter making sure to insert correctly.  You'll know if this has been done correctly as the fitness tracker vibrates slightly and a Red light will appear on the screen.
After around 10 minutes of charging you can remove the fitness tracker from the power adapter and re-attach the wrist strap.
Now, strap the fitness tracker onto your wrist and adjust until it feels comfortable to you.  Please don't adjust the fitness tracker too tightly to your wrist as the heart rate monitoring will give mis-readings, it just needs to sit freely on your wrist.
You'll need to press and hold the single menu key on the OLED screen.
Now you need to go into the VeryFitPro app and select "Add a device" and pair the App and fitness band.
Functions.
The KG Physio Heart Rate Fitness Tracker comes packed with many useful features.  All of these features can be accessed from both the VeryFitPro App and from the fitness tracker itself by pressing the menu key and scrolling through the options.  Some menu's also have sub-menus too, these can be accessed by pressing and holding the menu button.
Time Mode – This is the main area that can be seen on the OLED display, you'll be able to see the time, day, date, battery status, and Bluetooth connection strength.  The look and design of this screen can be customised to your own preference using the VeryFitPro App.
Data Mode – This is the second menu that you'll see, you will see how many steps you've taken that day.  If you press and hold this menu it will reveal more daily details including steps, distance, time, and calories burned.
Heart Rate Mode – This is the third menu; the fitness tracker automatically monitors and records your heart rate.  But if you want an instant reading it will display your current heart rate after a short wait.
Alarm Clock Mode – This is a menu option only if you've set up an alarm within the VeryFitPro App, pressing and holding on the menu will allow you to turn on/off your desired alarm time.  If you've not set an alarm within the App, then this will not show on your menu scrolling screens.
Sports Mode – Set this before you carry out any exercising and it will give you a recording of your exercise, including calories, duration, distance, and pace.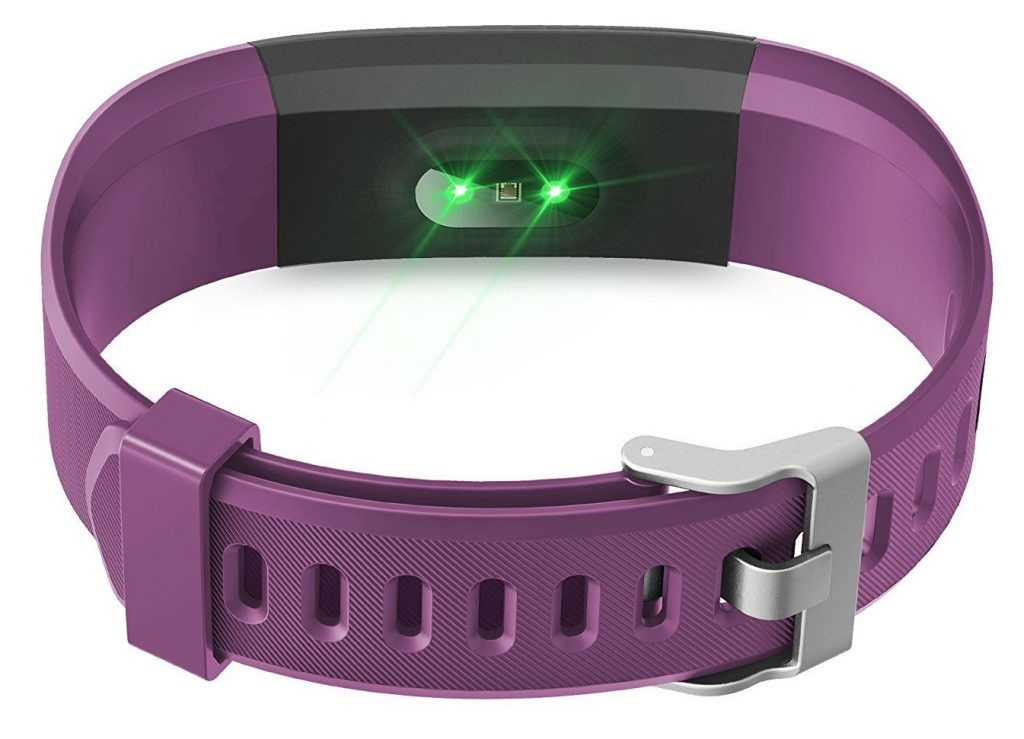 Other Features.
The KG Physio Heart Rate Fitness Tracker has other additional features too.  These include, remote camera operations, call reminders and SMS displays.
Camera Mode – This will need to be set up in the VeryFitPro App, once successful you'll be able to take photographs via a Bluetooth connection to your connected device by shaking or lifting your wrist, or by touching the menu button.
Call Reminder – When selected a phone call reminder will appear on the OLED screen along with vibration.  You can't answer calls using the fitness tracker.
SMS – If again set up in the App, a SMS text snippet will appear on your display.
SNS – Similar setup to the SMS function but can display Facebook, Twitter, and WhatsApp notifications.
Activity Reminder – This is another setting you can set up and use, once activated you'll get a reminder that it's now time to carry out some exercise.
Sleep Monitoring – This is an automatic monitoring and recording function, all data will be displayed within the VeryFitPro App.
Technical Specifications.
Brand: KG Physio
Model: Fitness Tracker
Model Code: ID115Plus HR
EAN: N/A
ASIN: B076FWD3PJ
Connection Type: Bluetooth 4.0
Operating Distance: 10M
Battery Type: 65mAh

Lithium Ion

Working Voltage: 3.7V
Charge Time: 1-2 Hours
Usage Time: 8 Days
Working Temperature: -10°C – 45°C
Product Frequency Band: 2402-2480 MHz
Maximum Transmit Power: 0dBm
Operating System Requirements: Android 4.4 & Above, iOS 7.0 & Above
Waterproof Rating: IP67
Compliance: CE, RoHS, FCC
Conclusion.
I really like this fitness tracker by KG Physio.  I like also that you get two bands too.  The Bluetooth connection between the App and the tracker sometimes dis-connects and requires a little refresh from within the App. But a simple refresh and all recordings are displayed again, the fitness tracker will still monitor and record even when a connection has been lost.
Overall I highly recommend the purchase of this fitness tracker.
If you want the KG Physio Heart Rate Fitness Tracker for yourself, it's available for purchase only on Amazon. The RRP for this product is £22.99
Product sample provided by KG Physio in exchange for a detailed, unbiased review.
---
Thank you for taking the time to read my post. If you'd like to add a comment or thought on this post, please use the section below. I can also be contacted via the online contact form. Please subscribe for the latest reviews, news, and discounts. Please follow My Helpful Hints on Twitter, Instagram & Facebook too!
KG Physio Heart Rate Fitness Tracker