The Formtastic Contour Memory Foam Pillow is an orthopaedic pillow that suits all side and back sleepers.
The unique shape contours your body and keeps your back nice and straight whilst you're sleeping.
This pillow is eco-friendly, has a machine washable bamboo cover and the Formtastic pillow is also hypoallergenic, antimicrobial and dust mite resistant to keep allergies at bay.
Packaging.
The Formtastic Contour Memory Foam Pillow comes packaged in clear windowed and Blue fabric zip-up carry case.  The packaging measures 60.0cm x 40.0cm x 10.0cm and weighs 800G.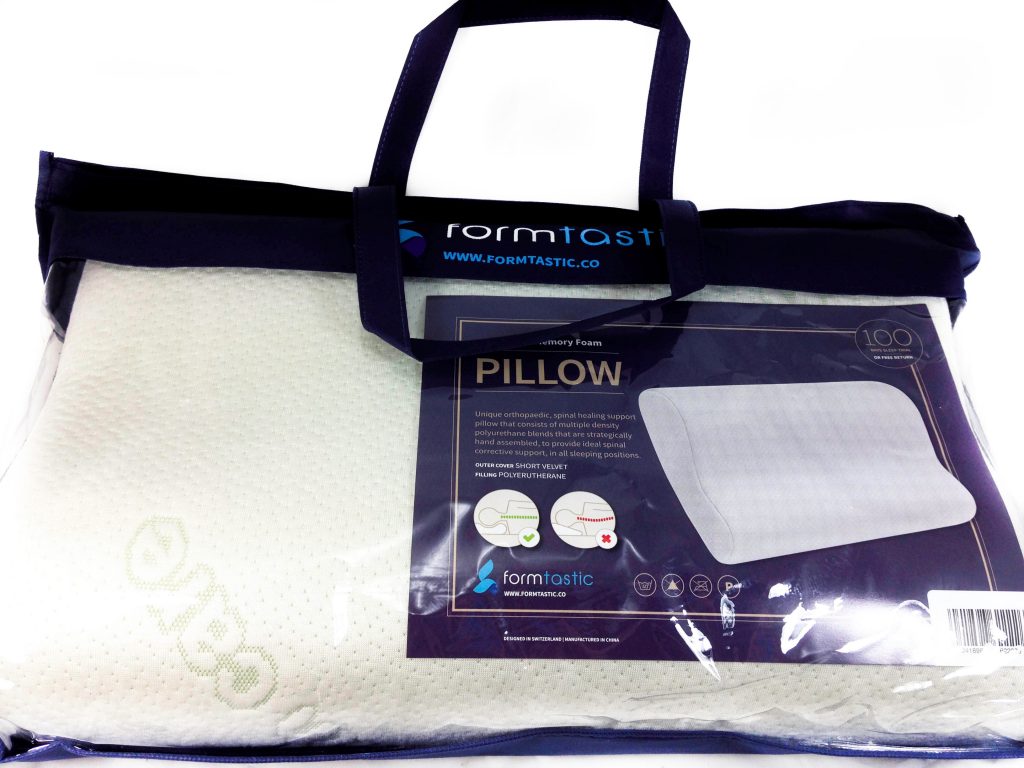 Contents.
Upon opening the Formtastic Contour Memory Foam Pillow packaging you will find the following items. 1x Pillow.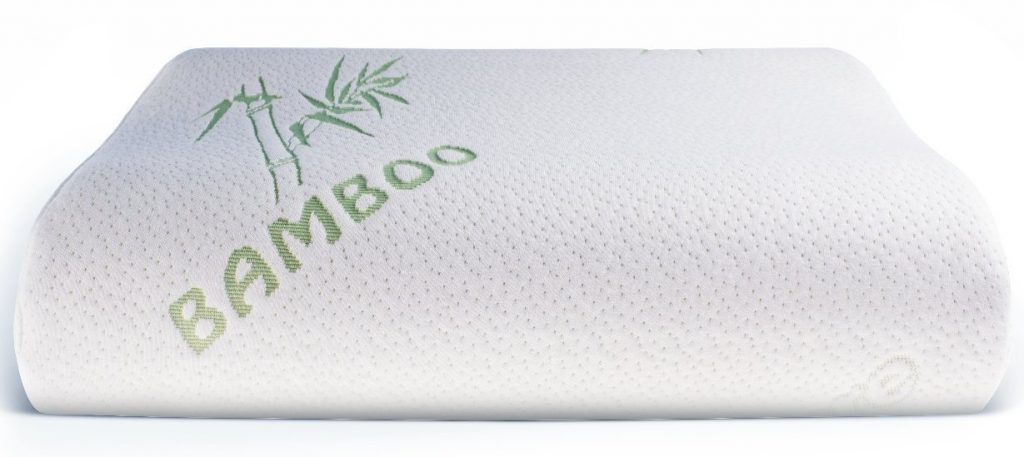 Formtastic Contour Memory Foam Pillow.
The Formtastic Contour Memory Foam Pillow is made internally from memory foam (Polyurethane) and has a Bamboo & Cotton fibre blend outer cover.  The pillow measures 50.0cm in length x 30.0cm in depth and has two height measurements of 10.0cm & 7.0cm, the pillow weighs 750G.
You get a Bamboo and Cotton fibre outer cover which is removable and machine washable.  To remove simply un-zip and put on a 40°C machine wash.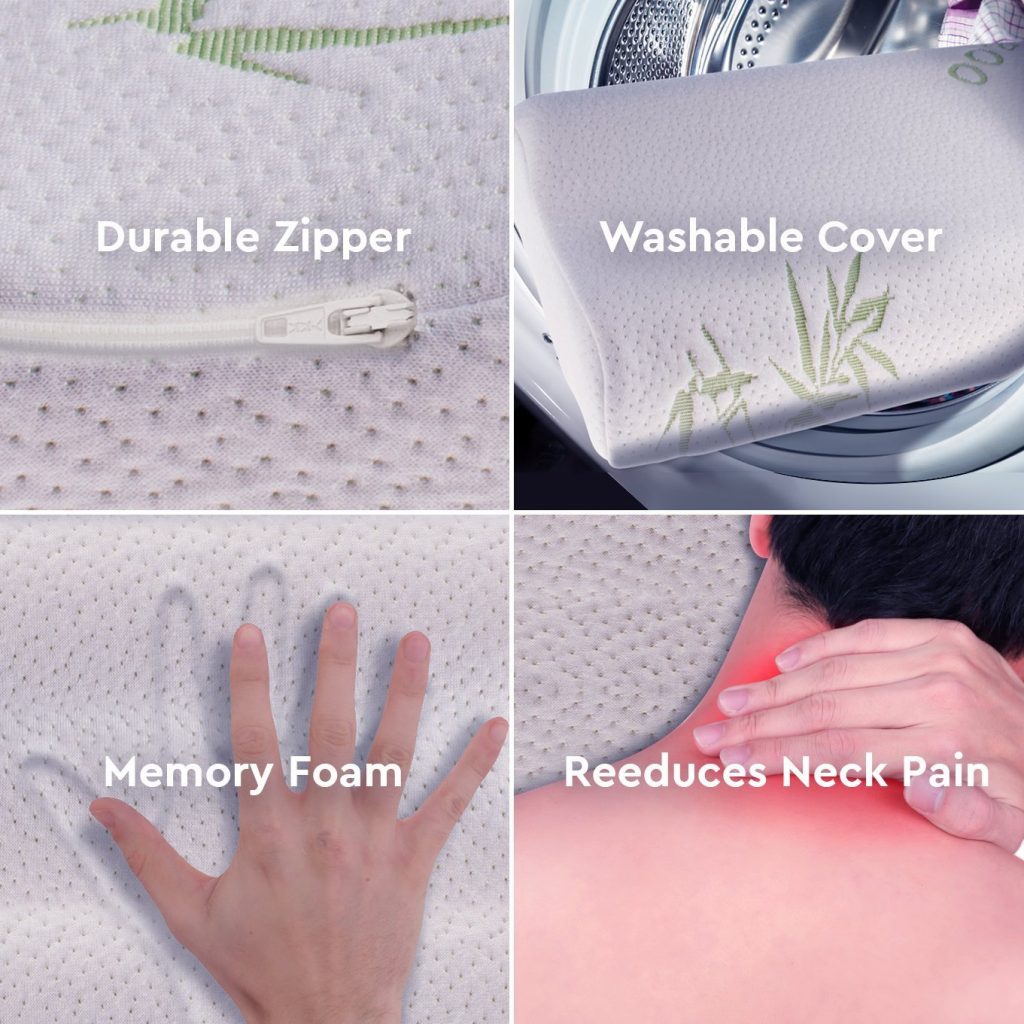 Using the Pillow.
I found using this pillow strange at first, this was because of the way the pillow is shaped, it takes a couple of nights to get used to, but when you do…Ahh, it's bliss.  Your head must fit into the dip in between the rising sections with the highest section supporting you neck, this way your spine stays nice and straight whilst you snooze and will reduce the morning neck ache you sometimes get with sleeping incorrectly due to improper posture.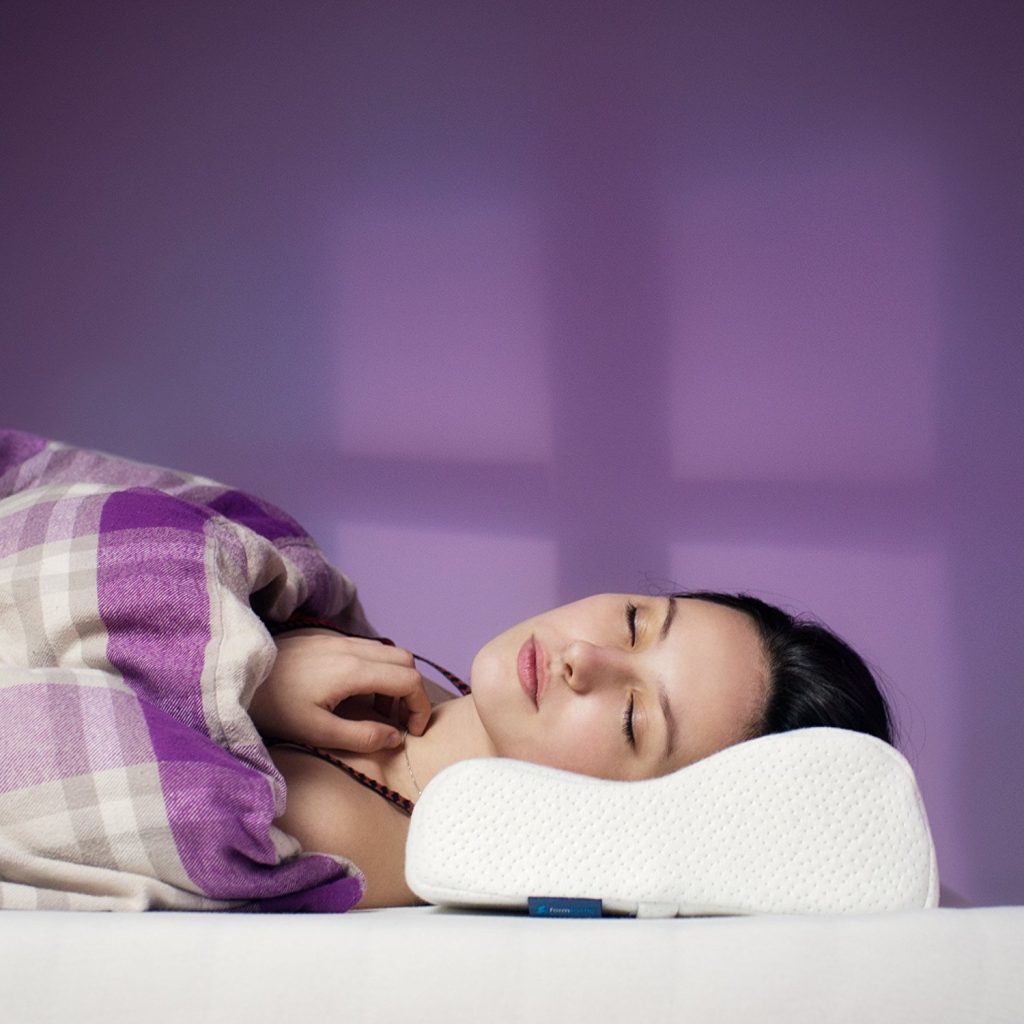 Another thing to get used to is the length, it's smaller than a traditional sized pillow and can be a little out of place on your bed.  You can use your own pillow case over the top of the Formtastic pillow, but you'll end up with a loose end as the case would be bigger than the pillow.  Maybe Formtastic could at some point supply additional pillow cases so whilst one is in the wash you have more to zip on.
The support is good, it's not overly hard nor too soft.  I did need to put this pillow on top of another standard pillow to increase the height, I think I may have big shoulders and need a higher sleeping elevation.  (I normally sleep with two pillows and find one pillow on its own very uncomfortable)
Sleep Trial.
Formtastic offer a 100-day sleep trial where you can return the pillow anytime during that period for a free return.  Although after a few days you won't be sending it back!
I like the zip-up case that it comes with too.  You can reuse it and it comes in handy if you go away on holiday, simply zip-up your pillow and take it away on holiday with you.
This pillow is great for any allergy sufferers out there as the pillow is hypoallergenic, antimicrobial and dust mite resistant.   The antimicrobial properties rid the pillow of fungus and bacteria for a more comfortable sleeping experience.  I have Asthma, so this pillow is perfect!
Technical Specifications.
Brand: Formtastic
Model: Contour Memory Foam Pillow
Model Code: N/A
EAN: 0041898622226
ASIN: B078JLJ1FP
Compliance: CE
Conclusion.
I absolutely love this pillow from Formtastic.  It's comfortable and I believe my sleep has improved over the last couple of weeks since I started testing this out.  A couple of personal grudges though; the pillow needs to be longer to match a traditional pillow, also replacement zip-up cases would also be great and maybe some with colour or patterns too!
Overall though, I love this pillow and highly recommend you purchase one today, if it's not for you, remember Formtastic offer a 100-day trial period or you get a free return.
If you want the Formtastic Contour Memory Foam Pillow for yourself, it's available for purchase only on Amazon. The RRP for this product is £49.87.
Product sample provided by Formtastic in exchange for a detailed, unbiased review.
---
Thank you for taking the time to read my post. If you'd like to add a comment or thought on this post, please use the section below. I can also be contacted via the online contact form. Please subscribe for the latest reviews, news, and discounts. Please follow My Helpful Hints on Twitter, Instagram & Facebook too!
Formtastic Contour Memory Foam Pillow