The Personal Barber is a 6 weekly subscription shaving box that comes packed with goodies like razor blades, pre and post shave products, soaps, and exclusive shaving products that may well not be generally released onto the market yet.
This is the first time I've tried a box from The Personal Barber.  Every new subscriber automatically receives a welcome bonus in their first box of the classic safety razor and a shaving brush along with the rest of that 6 weekly subscription goodies.
The box is small and comes with The Personal Barber logo and taglines.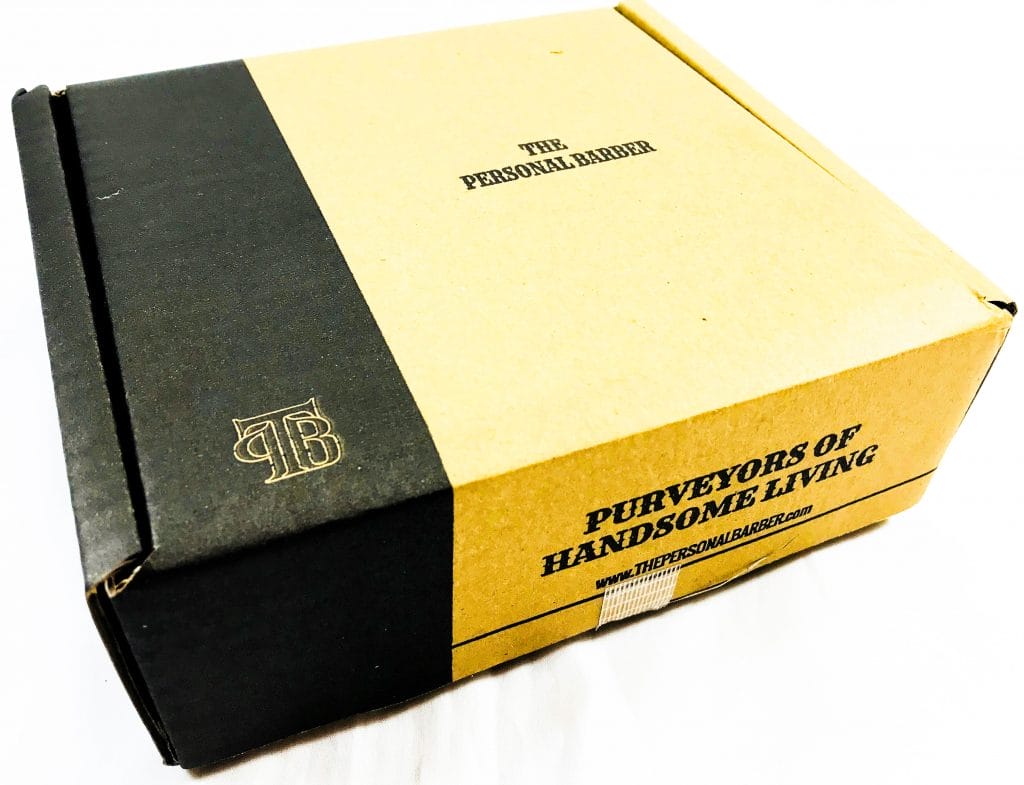 Contents.
Upon opening your box you'll see my welcome bonus of the razor and shaving brush along with the monthly goodies for June 2018.  You'll also see they are neatly packaged in wood shavings.  This provides a cushion to protect your products whilst in the postal system, also it's quite cool looking!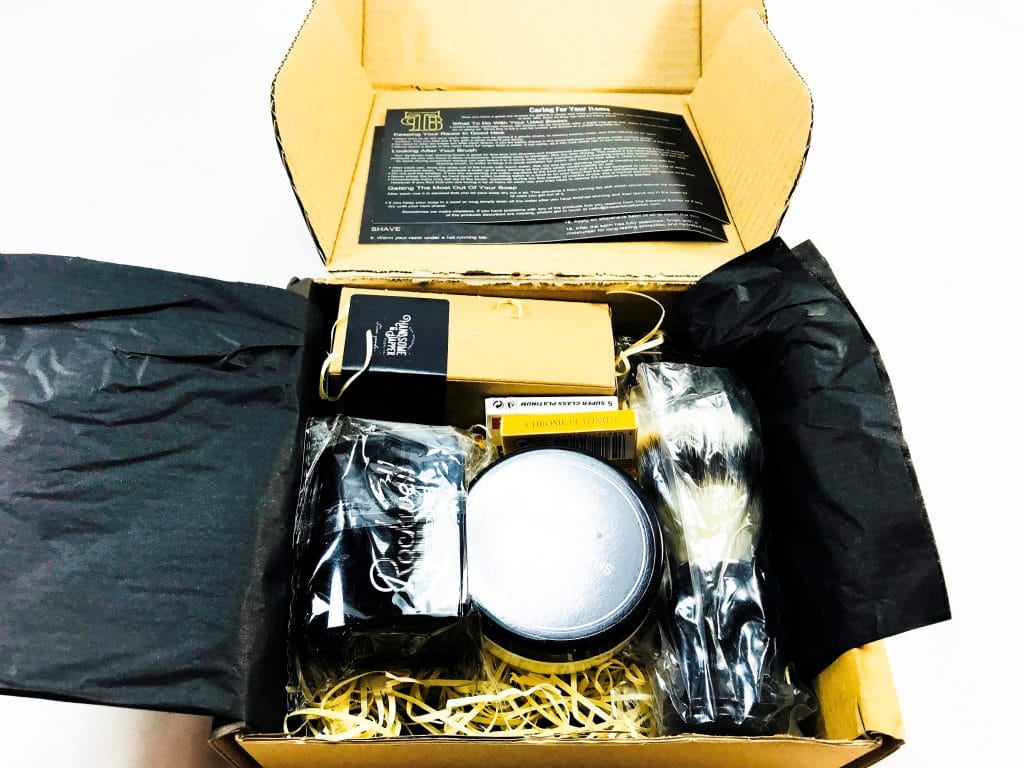 In this 6 weekly subscription (June 2018) you get Debonair for Men Jojoba Shaving Cream, Handsome & Dapper Barbershop Pre-Shave Oil, Rockwell Razors Blade Safe, and BIC Chrome Platinum and Lord Racer Replacement Blades.  I also, as it's my first subscription have the razor and shaving brush too!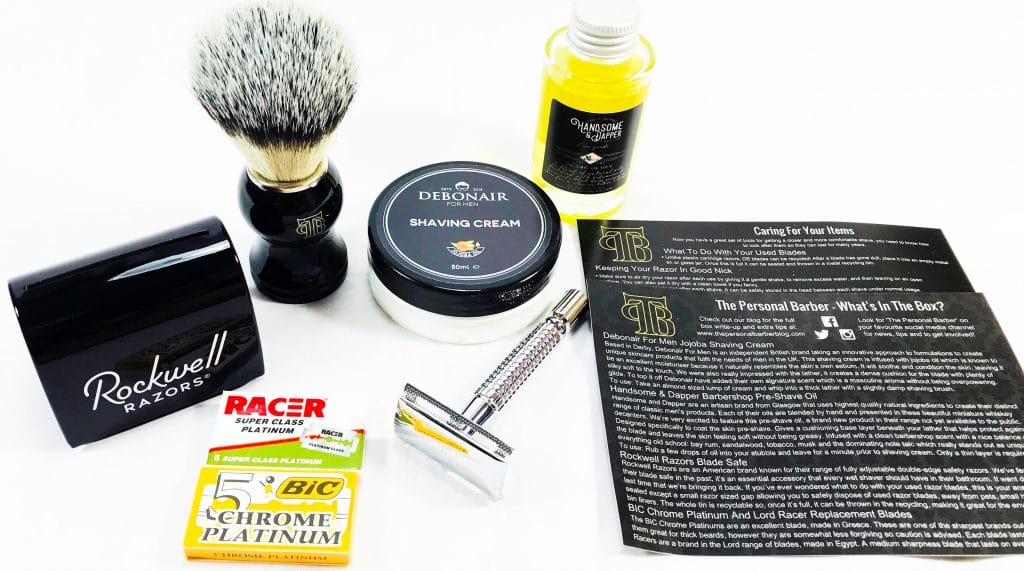 Classic Safety Razor & Shaving Brush.
The classic safety razor has a polished Chrome finish to it, it measures 9.0cm in length and was a head width of 4.0cm and a weight of 55G.
It's also made up of three separate parts, you'll need to unscrew the handle from the head and insert a blade and re-tighten again afterwards.

The shaving brush is made from synthetic hair and is somewhere between Badger and Boar hair.  But, with the added benefit of not actually being an animal product.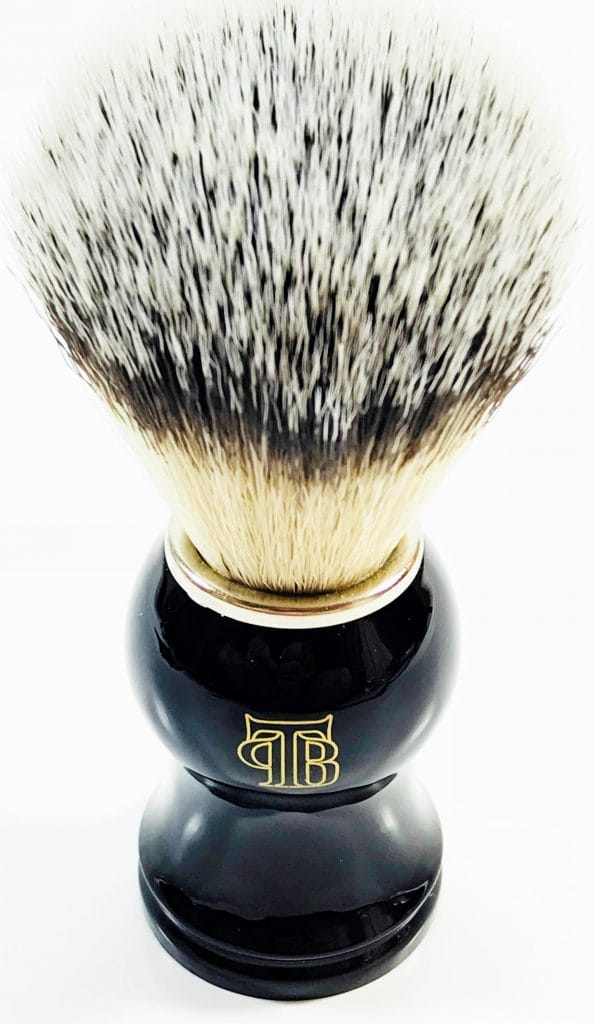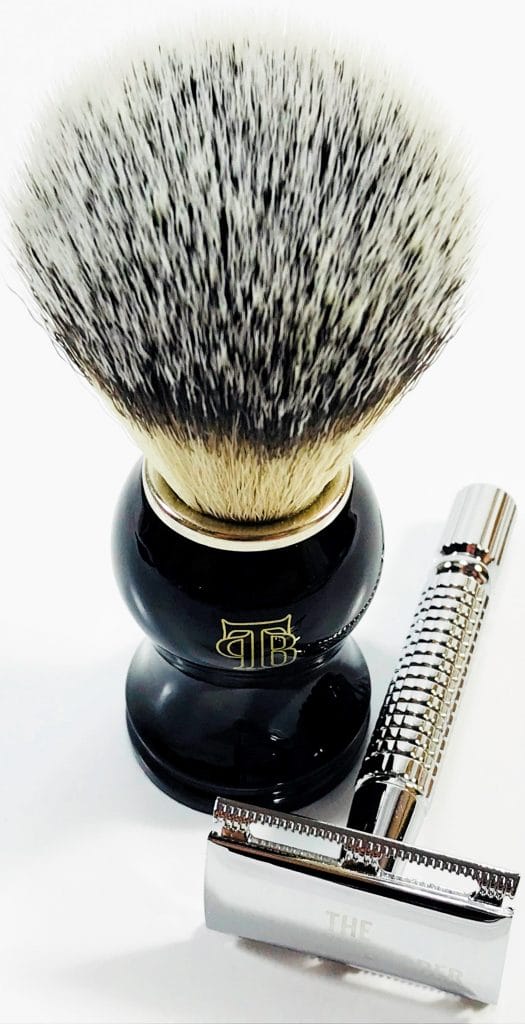 Debonair for Men Jojoba Shaving Cream.
This British based independent skincare brand established in 2015 is taking an innovative approach to fulfill the needs of men in the UK.  This shaving cream has been infused with Jojoba oil which is known as an excellent moisturiser and will leave your skin silky soft.
I used this along with the shaving brush and it did in fact create a long-lasting lather.  All I did was dampen the brush and dip it into the cream, one dip was enough to cover my whole face.  In your box you get a 50ml sized container that will last you for many shaves.
In the below picture it looks like I used a lot, I didn't, this indent was caused by transportation which pushed the cream up against the sidewalls of the container.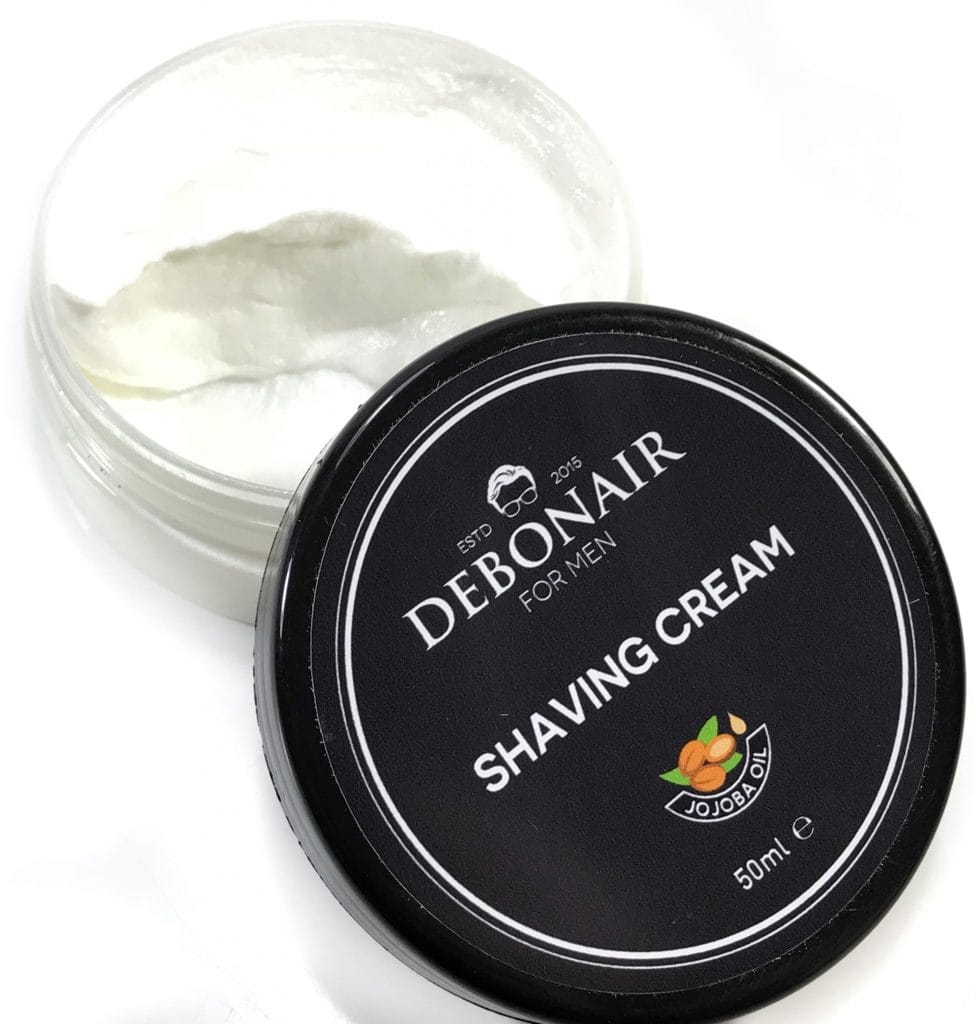 Active Ingredients: Stearic Acid, Myristic Acid, Potassium Hydroxide, Coconut Acid, Glycerine, Cetyl Alcohol, Parfum, Phenoxyethanol, Triethanolamine, Sodium Hydroxide.
Handsome & Dapper Barbershop Pre-Shave Oil.
Handsome & Dapper are an Artisan brand from Glasgow and strive to use the highest quality natural ingredients in all their classic men's product ranges.  Each oil is blended by hand and poured into a classic glass Whisky decanter.  This is a brand-new product that is not yet available to the public.  So, you'll be walking around with a smug grin on your smooth chops.  The idea behind it is to give you a cushioning base layer beneath your lather which protects against the blade and provide you with smooth looking skin.
You only need a thin layer or you'll greasy, I found a little goes a long way.  I didn't feel it helped me in anyway, but that could be down to the fact my stubble was only around 2-3mm in length, maybe it works better for longer hair growth. But, it did smell quite nice.
In your box you get a 50ml sized container.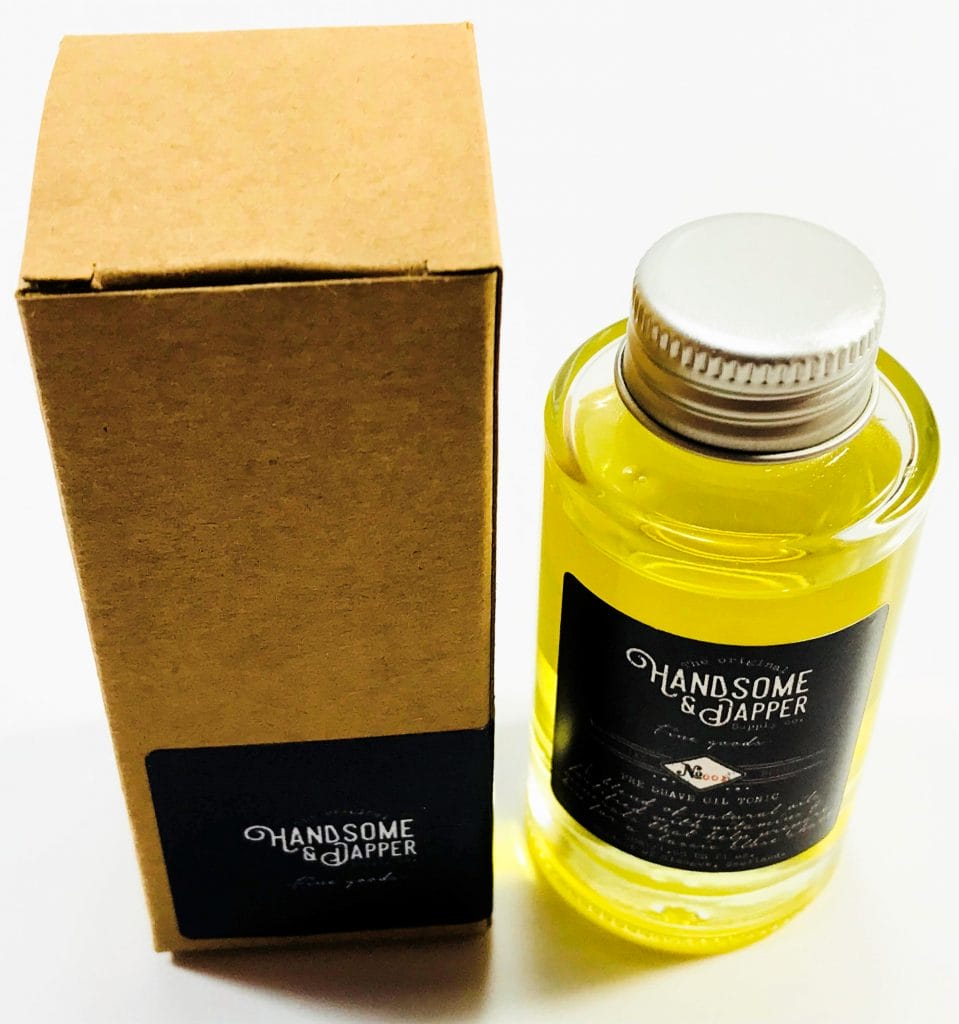 Active Ingredients: Caster Oil (Ricinus Communis), Camellia Seed Oil (Camellia Oleifera), Jojoba Oil (Simmondsia Chinensis), Vitamin E Oil (Tucopherol), Essential Oil Blends.
Rockwell Razors Blade Safe.
Rockwell Razors are an American brand and known for their fully adjustable double-edge safety razors.  This tin allows you to collect your old razor blades and when full, go and get them recycled.  This I feel is a great idea.  I've been putting my old razor into the wrapping of a new blade and disposing in my usual household waste, so I love this idea.
Pop your old razors into the slit on the top and that's it!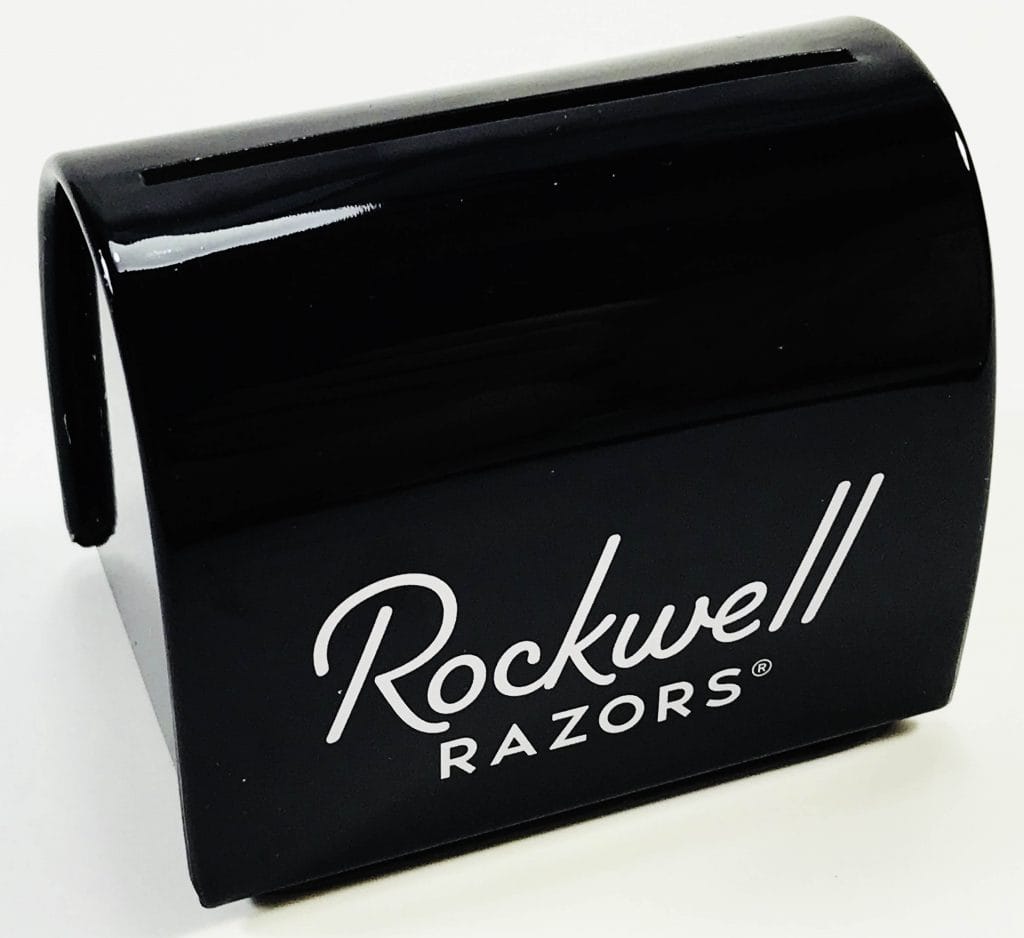 The tin measures 6.5cm in width and has a height of 5.5cm.  To empty pull apart at the bottom and use all over again!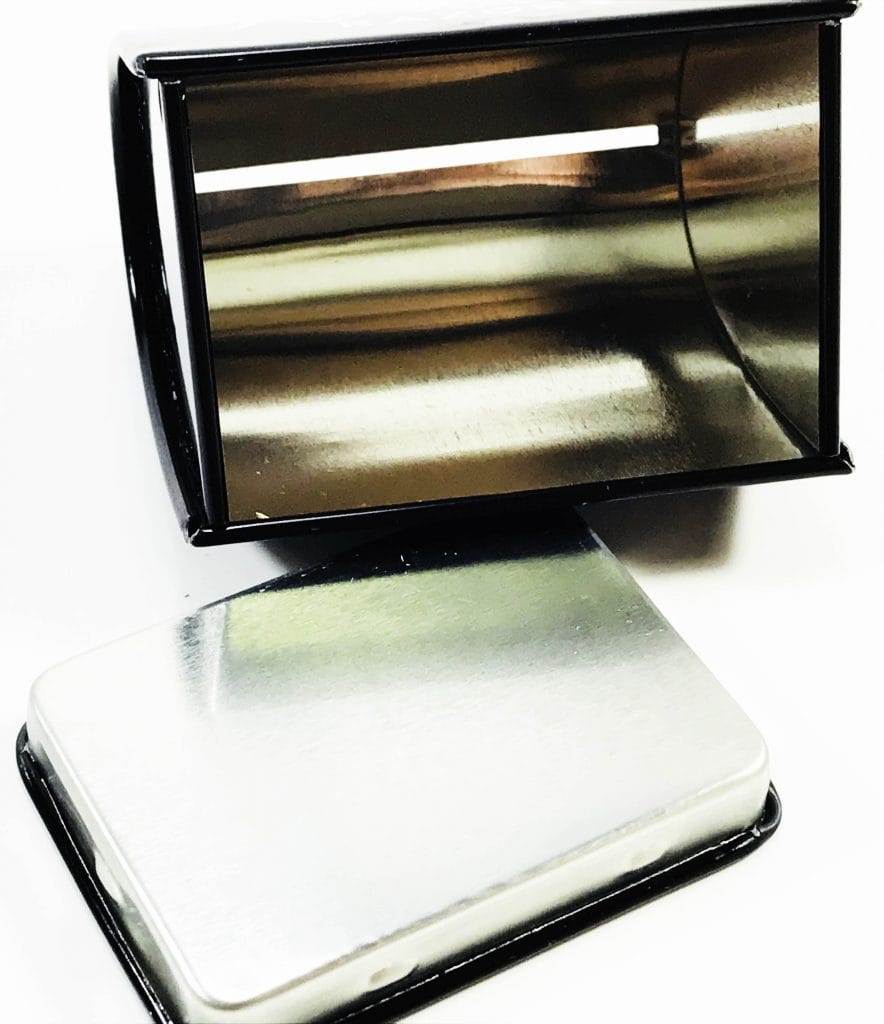 BIC Chrome Platinum and Lord Racer Replacement Blades.
The BIC Chrome Platinum's are an excellent choice of blade and made in Greece.  They are one of the sharpest brands out today on the market and each blade lasts between 3-7 shaves.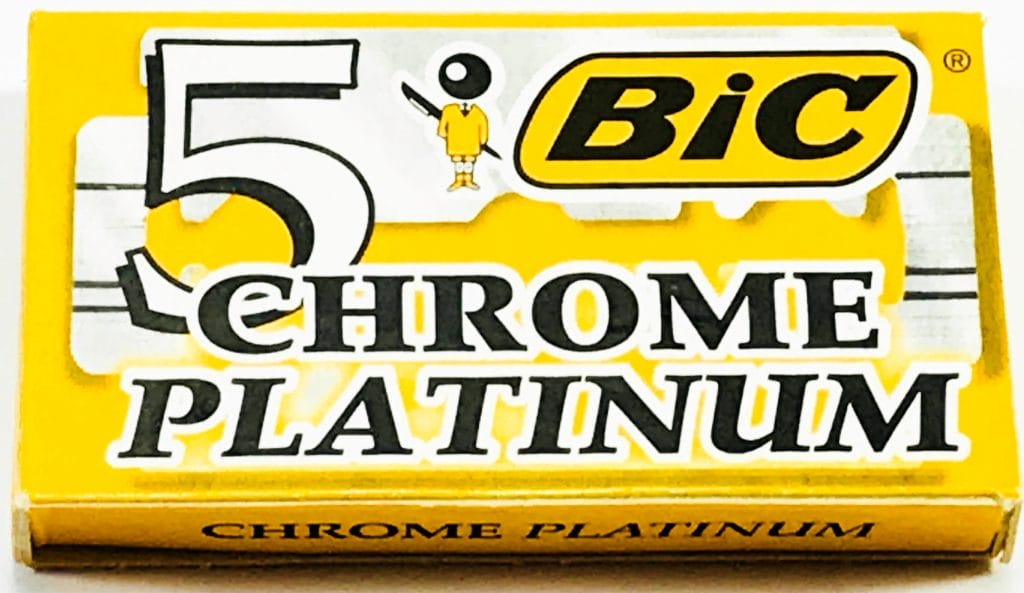 The Racer blades are produced in Egypt and are a medium sharpness razor blade that lasts between 3-6 shaves.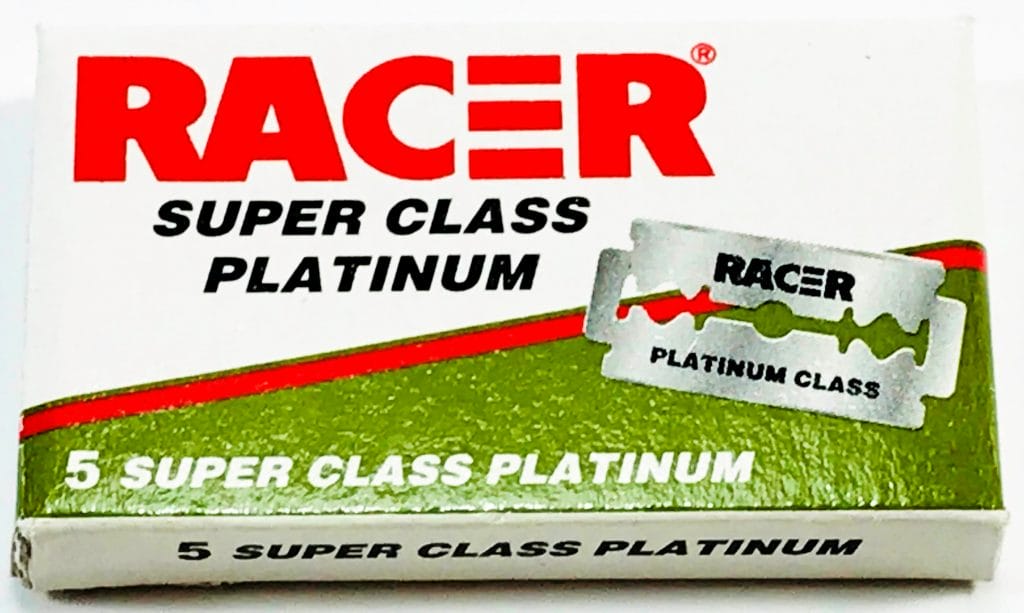 Is The Personal Barber box good value for money?
The Personal Barber have three levels of subscription varying from a 6 weekly, to six-monthly and a yearly charge.  The 6 weekly charge is currently set at £24.95 with the six-monthly costing £91.80 and £174.65 for the yearly subscription.  For me to compare the items from inside the box I will cross-reference it against the 6 weekly charge of £24.95.
Debonair for Men Jojoba Shaving Cream 50ml – Has an RRP of £9.99
Handsome & Dapper Barbershop Pre-Shave Oil 50ml – £16.99 on the Handsome & Dapper website, the Barbershop scent is not yet available, but all their 50ml oils are priced generally the same.
Rockwell Razors Blade Safe – Has an RRP of £5.00
BIC Chrome Platinum 5 Blades – Around £2.00 in value.
Racer Superclass Platinum 5 Blades – Around £2.00 in value.
Total product value – £35.98
And new subscribers also get a safety razor (Value £12.50) and shaving brush (value £14.95). So, for first time subscribers you get a whopping £63.43 product haul for only £24.95.
You also do get these delivered straight to your door for that price.  You'll also be trying out some cool new products too.  Also, the higher your subscription the more you'll save too.  If I was to compare against a 6-monthly subscription, you'll only pay on average £15.30 a box and for a yearly subscription pay £14.55 a box.
So, it's much more better value for you to subscribe to either the six-monthly or yearly subscription box.
Conclusion.
I wasn't sure at first if I was getting any real value for money.  But, when you do the maths, it stacks up in your favour!
The products in the box are actually very high in quality.  They will also leave your skin feeling like you've been to the barbers to get a close wet shave.  You also get enough product to last between each box and probably longer.  Overall, I highly recommend you trying out at least one box, just to see if it's for you!
You also get shaving hints and tips.  You can also contact The Personal Barber which I've noticed some other subscription companies don't offer!
To give it a go, head over to The Personal Barber website and in a flash, you'll be getting a knock on the door very soon with some awesome goodies.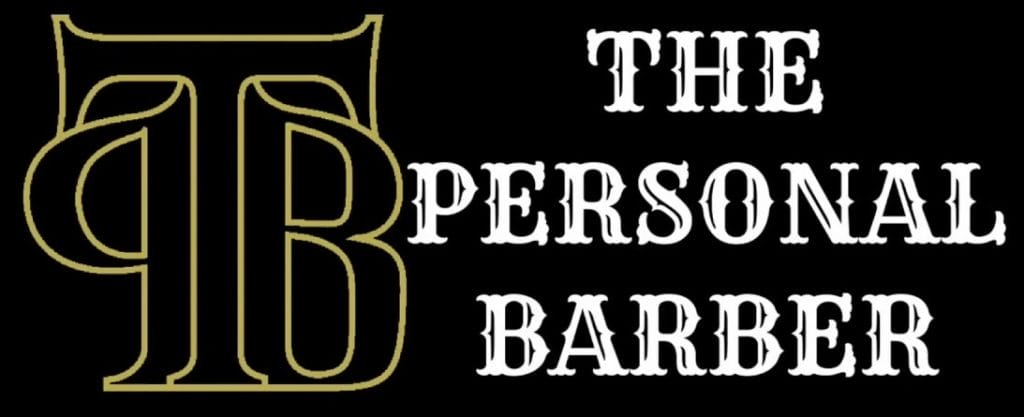 ---
Thank you for taking the time to read my post. If you'd like to add a comment or thought on this post, please use the section below. I can also be contacted via the online contact form. Please subscribe for the latest reviews, news, and discounts. Please follow My Helpful Hints on Twitter, Instagram & Facebook too!