The KOTION EACH Gaming Headphones is a Bluetooth enabled set of wireless gaming headphones.
You get full ear-cup button control and can enjoy your gaming experience for a full 8 hours on single charge which takes around 3 hours.
You'll also be blessed with comfort too with extra soft padding material on the ear-cups and these are easy to store as they fold away and become compact.
But are they any good? What's the sound like? Time to test them out!
Packaging.
The KOTION EACH Gaming Headphones come packaged very neatly in a Black and Orange cardboard box.  The box has picture illustrations and product information printed on it.  The box measures 15.5cm x 20.5cm x 10.0cm and weighs 430G.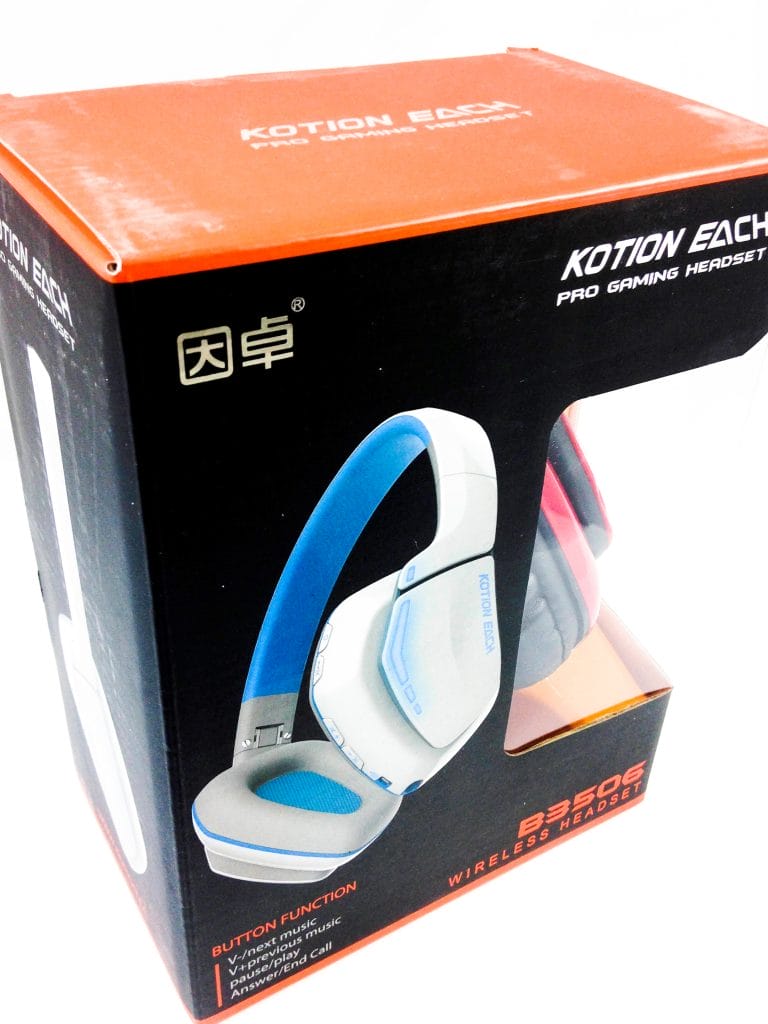 Contents.
Upon opening the KOTION EACH Gaming Headphones box you will find the following items. 1x Headphone, 1x Micro USB Charger Cable, 1x In-Line Cable, 1x Multi-Lingual User Guide.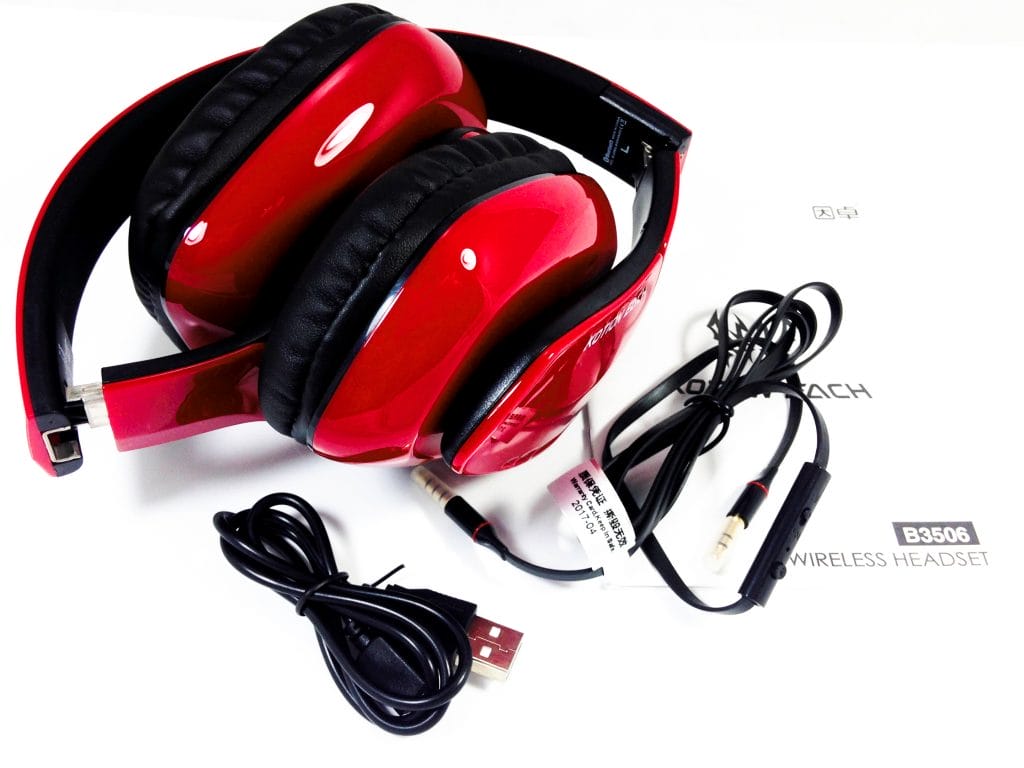 KOTION EACH Gaming Headphones.
The KOTION EACH Gaming Headphones are made from mainly plastic materials and PU leather earcups.  These headphones are finished in a glossy Red with Black detailing and measure when assembled (Measuring from the bottom of the ear-cup and across the top of the headband to the bottom of the other ear-cup) 55.0cm and can extend upto 60.0cm and weigh 259G.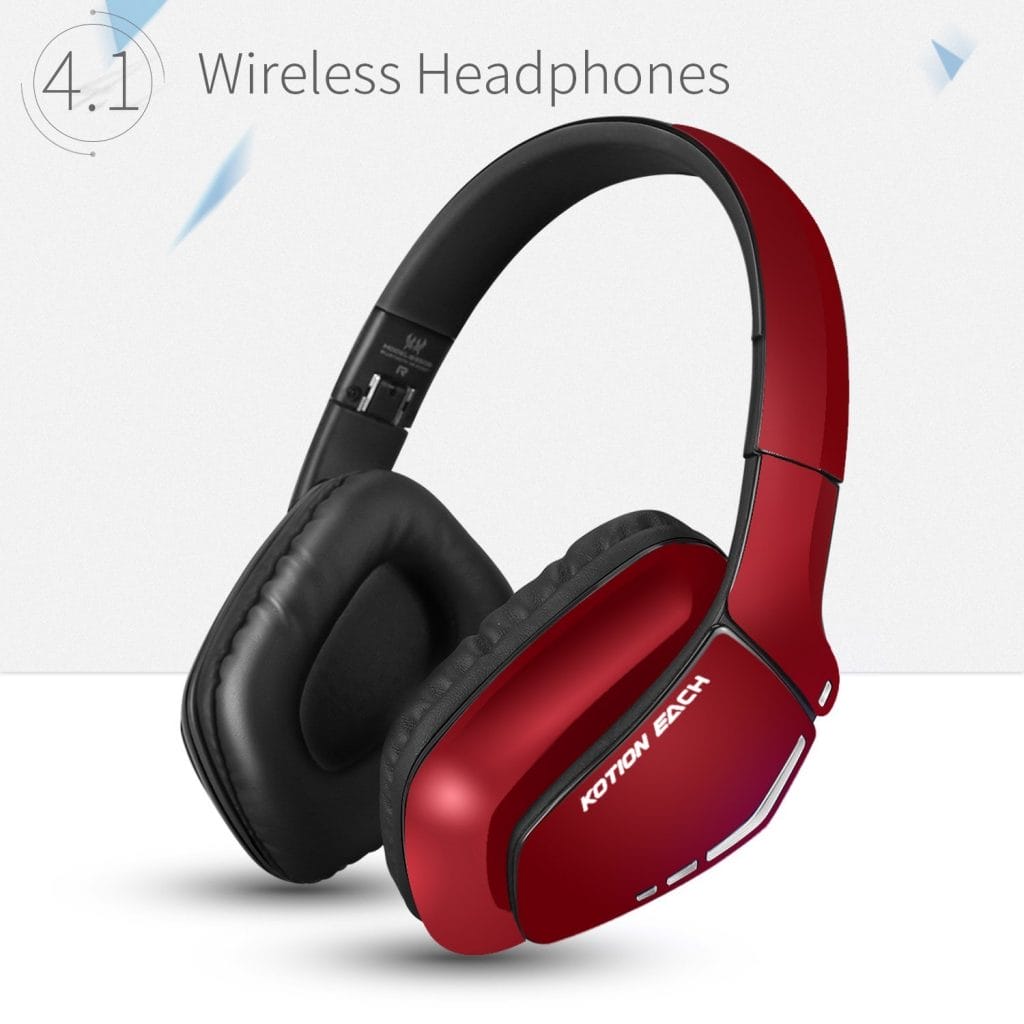 You get a supplied Micro USB cable which has a total length of 62.0cm and an in-line AUX control cable which has a length of 122.0cm and is used for non-Bluetooth connections and perfect if you prefer a wired gaming headset.
You're able to control all the operations directly on the right ear-cup, you can Power On/Off, Play/Pause/Answer Calls, Control Track Selection, and Control Volume Levels.  On the right ear-cup is also where you'll be able to insert the Micro USB cable for charging and also insert your AUX in-line cable using the port located next to the charging port.
Ear-Cups.
You get PU leather ear-cups that have been designed to be both comfortable and reduce background noise.  They measure around 10.0cm x 7.0cm in size.
They're very comfortable on the ear and cover your whole ear which is a bonus.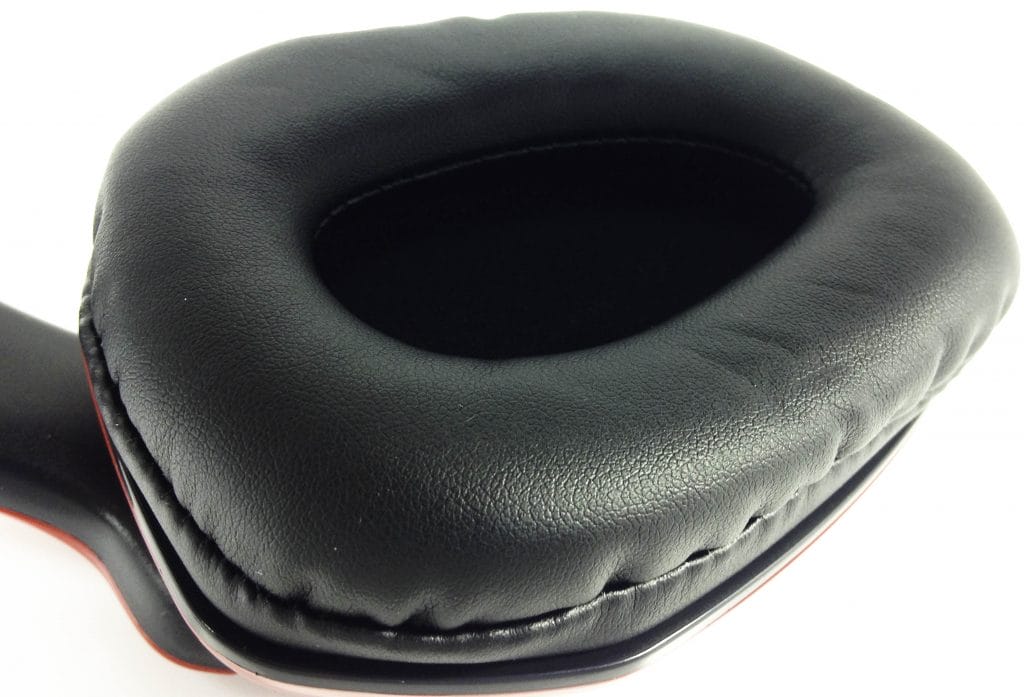 Testing the KOTION EACH Headphones.
The very first thing you'll need to do is give these headphones a charge using the supplied Micro USB cable and plugging it into any 5V charging outlet.  Charging takes around 3 hours to fully charge the in-built Polymer Lithium Battery.  You should also get around 8 hours of gaming fun on a single charge too.
A Red LED light will appear once you've plugged in the headphones and will go out once fully charged.
Now, it's time to get connected, you'll need to press and hold the power button located on the right ear-cup until you hear an audible tone.  You now need to perform a search on your device for "B3506" and confirm pairing.
That's it! You can also play music using these and not just for gaming purposes.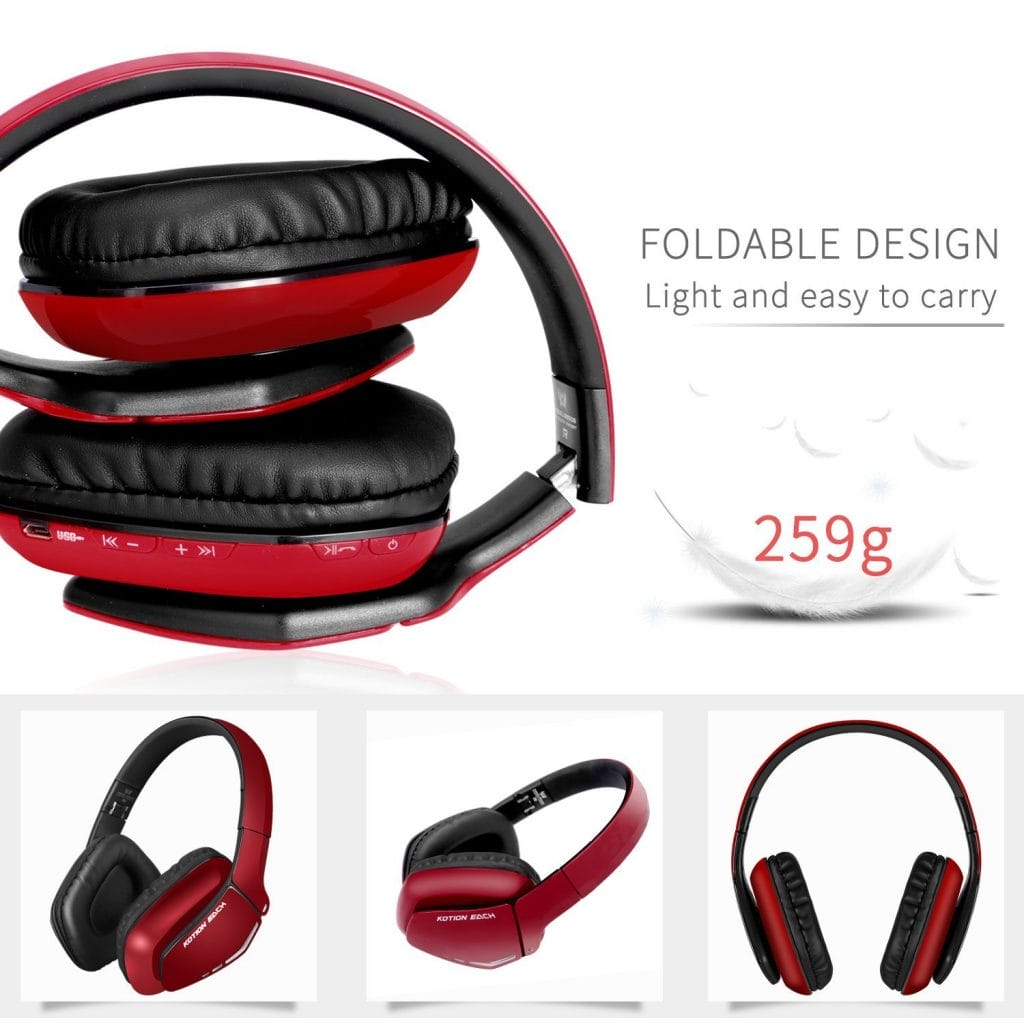 The sound produced is OK, I found the right ear-cup produced a crisper sound than the left ear-cup and you can't hear any background noise whilst using them, but others can hear some sound leakage when the volume gets to around 3/4 on your device.
The microphone is OK and but not what you'll call a premium sound recording experience, more like a basic microphone on the budget end of the market.
Technical Specifications.
Brand: KOTION EACH
Model: Gaming Headset
Model Code: B3506
EAN: N/A
ASIN: B0784Q87XL
Speaker Size: 40mm Ø
Impedance:

32Ω ± 15%

Frequency Response: 20HZ-20,000HZ
Microphone: Built-In
Battery Capacity: 400mAh
Battery Type: Polymer Lithium Battery
Charge Time: 3 Hours
Working Voltage: 3.7V
Bluetooth: V4,1
Bluetooth Transmission Distance: 10M
Compliance: CE, FCC
Conclusion.
I only have one word to describe these headphones from KOTION EACH and it's… OK!  The sound seems to better in one ear than the other (Unless I have odd ears!) and they feel quite cheap and on the budget end of the market.
The user guide although is multi-lingual is hard to understand for the English market, I think it's a basic translation from Chinese to English with poor grammar and punctuation so you're going to know how to work these without relying on the guide too much or you'll end up confused.
If you want the KOTION EACH Gaming Headphones for yourself, it's available for purchase only on Amazon. The RRP for this product is £20.99.
Product sample provided by KOTION EACH in exchange for a detailed, unbiased review.
---
Thank you for taking the time to read my post. If you'd like to add a comment or thought on this post, please use the section below. I can also be contacted via the online contact form. Please subscribe for the latest reviews, news, and discounts. Please follow My Helpful Hints on Twitter, Instagram & Facebook too!
KOTION EACH Gaming Headphones