Today I'll be writing about The Kitchen Witch Aromatherapy Wax Melts. Back in September I reviewed a soap for The Kitchen Witch Aromatherapy.
This is the first time I've reviewed wax melts; I feel as though I'm the last one to the party. Wax melt reviews are everywhere, especially on Instagram.
The Kitchen Witch Aromatherapy is a wonderful small business and run by Michelle.
The wax melts I'm reviewing today are highly scented and are called Kiss in The Moonlight, a soothing & spicy blend of Lavender, Black Pepper, Geranium & Marjoram Essential oils. Not sure why those ingredients or how the scent relates to Moonlight or Kisses? but the name sounds cute.
So, are these wax melts any good? Time to test them out!
Packaging and Contents.
The Kitchen Witch Aromatherapy Wax Melts come packaged in a clear plastic bag. This keeps the scent locked in and features a product label. The product comes available in batches of 10 or 20. I have the 20 pack.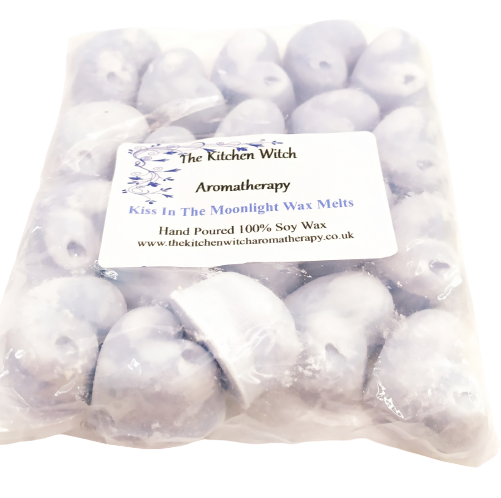 Each melt measures 3.0cm x 2.5cm x 20cm and weighs around 6g. I also love the heart shape too!
The Kitchen Witch Aromatherapy Wax Melts.
Each wax melt has a burn time of around 12 hours and is highly scented for each of those hours. These handmade wax melts are made from natural soy wax, they're vegan friendly and fill your home with a luscious scent. While these wax melts might look plain & simple, they do have a shimmer & sparkle to them, that is revealed when placed in the wax burner.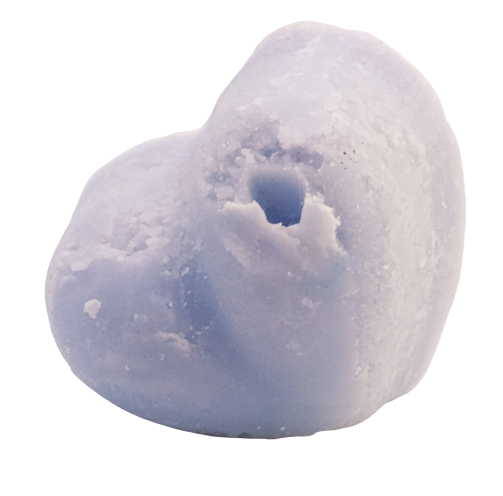 I found the wax melts melted quite quickly, around 5 minutes to release the scent. Solidification took around 10 minutes too and the wax melt was available for multiple melts. I tried the same one 4 times and each time the scent was noticeable and as good as the first melt.
Technical Specifications.
Brand: The Kitchen Witch Aromatherapy
Model: Wax Melts
Model Code: N/A
EAN: N/A
ASIN: N/A
Compliance: N/A
Conclusion.
I really like The Kitchen Witch Aromatherapy Wax Melts. They're highly scented, long lasting, and above all, high quality. It's no secret that I'm a massive The Kitchen Witch Aromatherapy fan, in fact I'm a personal customer to Michelle's soap. Each order arrives quickly, and well packaged in eco-friendly packaging too.
Also, all the products on The Kitchen Witch Aromatherapy website are affordable, which is good as you'll be filling an online shopping basket in no time.
If you want The Kitchen Witch Aromatherapy Wax Melts for yourself, they're available for purchase only on The Kitchen Witch Aromatherapy website. The RRP for this product is £15.00.
Product sample provided by The Kitchen Witch Aromatherapy in exchange for a detailed, unbiased review.
---
Thank you for taking the time to read my post. If you'd like to add a comment or thought on this post, please use the section below. I can also be contacted via the online contact form. Please subscribe for the latest reviews, news, and discounts. Please follow My Helpful Hints on Twitter, Instagram & Facebook too!
The Kitchen Witch Aromatherapy Wax Melts