Today I'll be writing about this Oliphant Chefs and Bar Steward Apron. A fun, quirky, conversation starting apron. This apron is double-sided, with one side features a chef, and the other side a bar steward.
The Oliphant Chefs and Bar Steward Apron also comes with a bottle opener too.
The apron is made from wipe-clean Polyester, so amazingly easy to clean.
But is this apron any good? Time to test it out!
Packaging and Contents.
The Oliphant Chefs and Bar Steward Apron comes packaged in a plastic bag. There's a card that's stapled to the product. When removed it leaves some small holes in the apron. Luckily, I removed it carefully, otherwise it could've left behind bigger holes.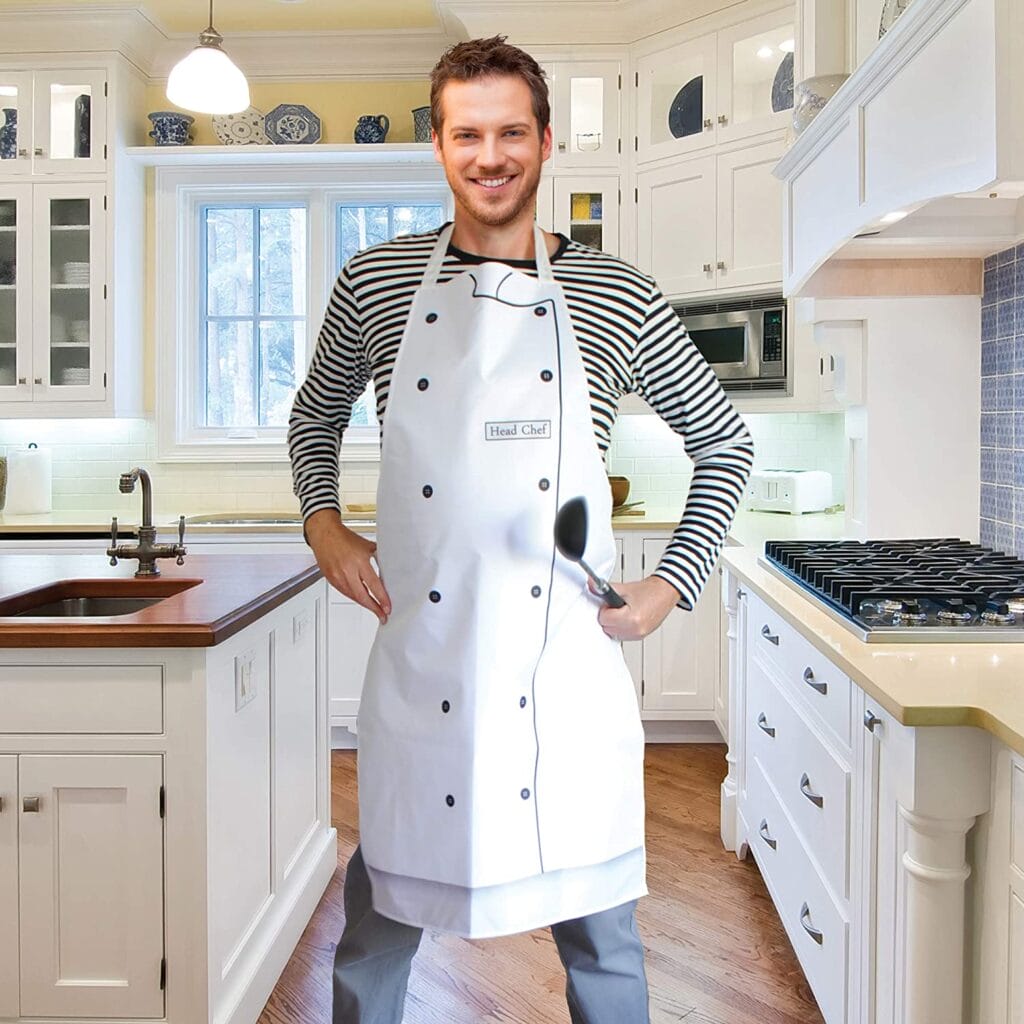 Inside the packaging you'll find both a reversible apron and a bottle opener too. The bottle opener is of remarkably high quality. I presumed the opener would be cheapy as it's more of a freebie with the apron. But it's actually incredibly good and can be used for both beer and wine bottles.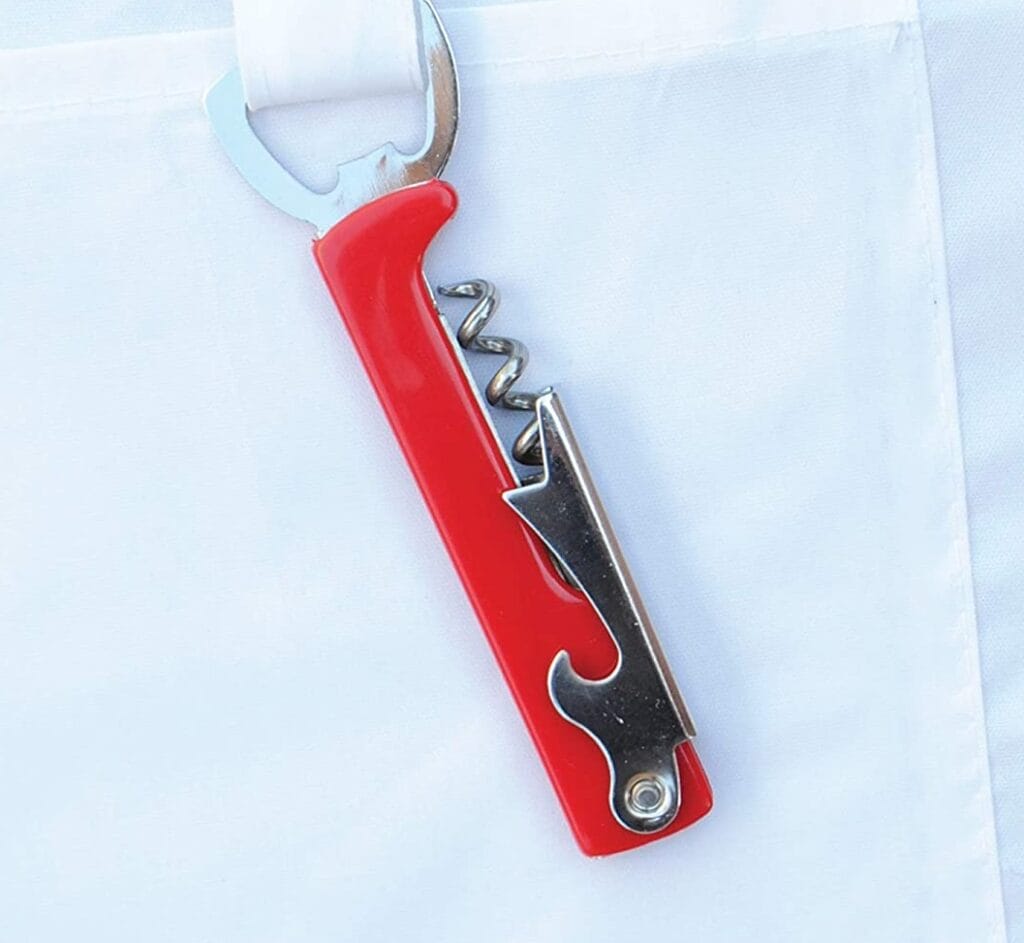 Oliphant Chefs and Bar Steward Apron.
The Oliphant Chefs and Bar Steward Apron is made from 100% Polyester. The apron measures 1M in length x 60.0cm in width. As it's a reversible apron you'd be surprised to know the apron has two separate pieces of Polyester stitched together. It's not a single piece of fabric that has print on each side.
This double fabric design ensures a high-quality print finish when you wear each side with no visual from the other design. It also feels quite thick and is no doubt exceptionally durable.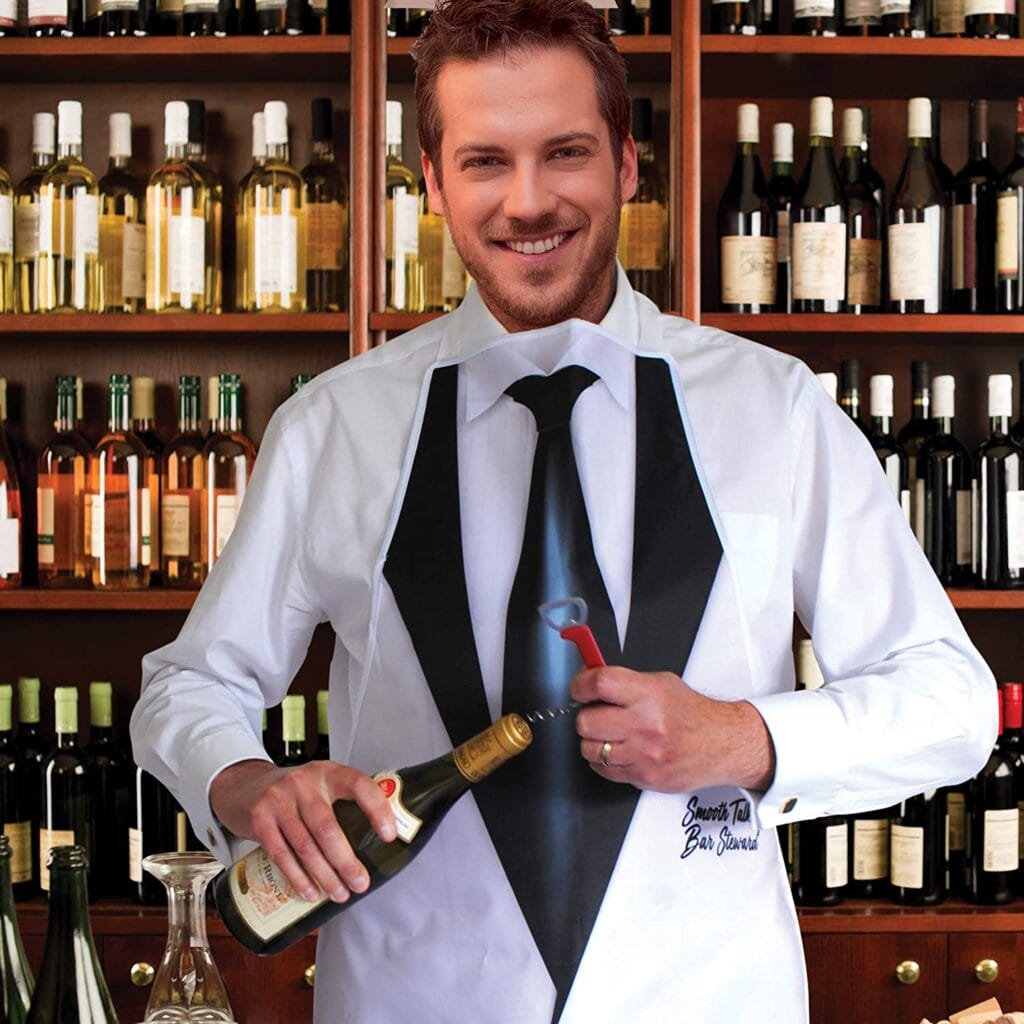 The neck loop measures 56.0cm but isn't adjustable and is a fixed neck loop.
I tested the water repellent properties of the apron and can confirm water didn't penetrate through the fabric. I also wiped a stain of the fabric with ease too, without a stain being left behind. So, it's not a complete bar steward to keep clean.
It's an incredibly good quality apron.
But mostly it's a fun item, I'm sure you know a wannabe chef, or a bar steward who'd love this apron.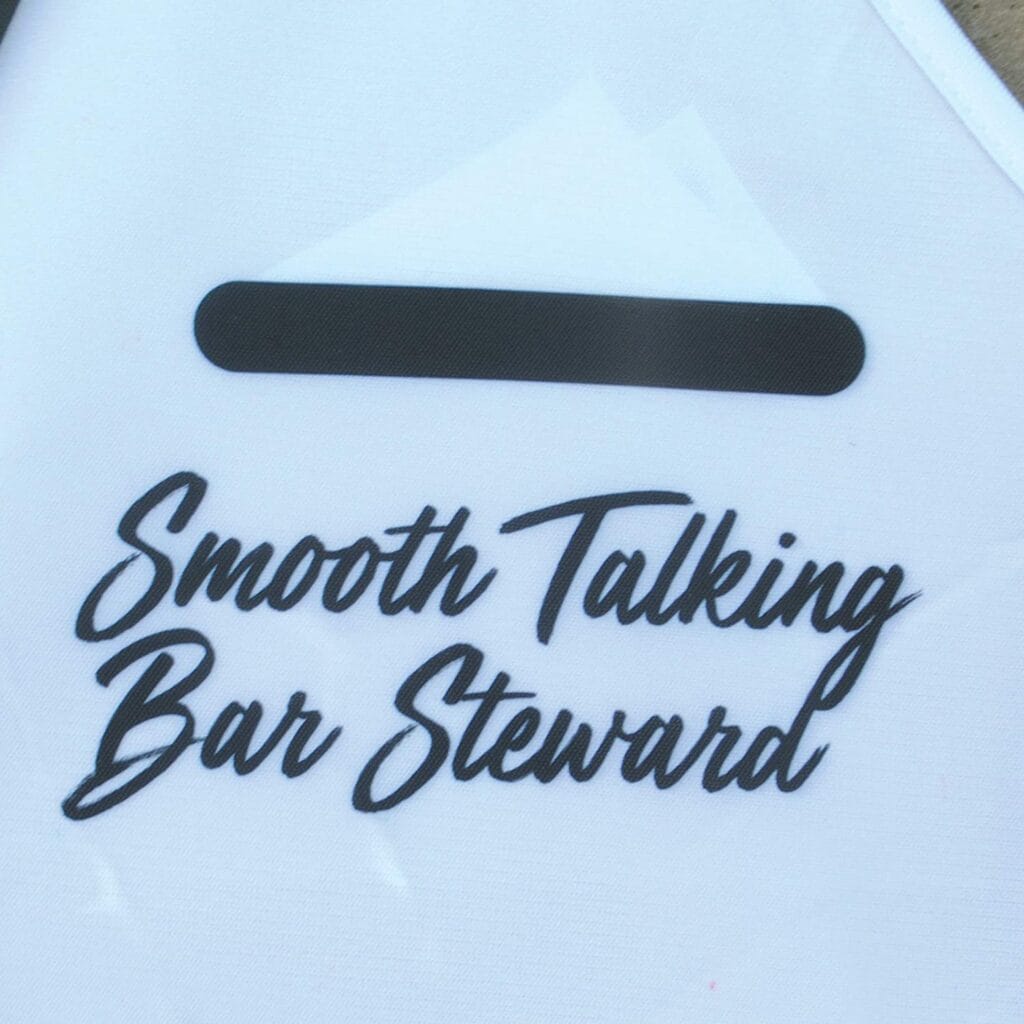 Technical Specifications.
Brand: Oliphant
Model: Chefs and Bar Steward Apron
Model Code: MR39306
EAN: 5060432971281
ASIN: B089YRZ8ZG
Care: Wipe Clean Only
Compliance: N/A
Conclusion.
The Oliphant Chefs and Bar Steward Apron is a fun item which is also of very high-quality too. It's double sided with each side having exceptional print quality. The supplied bottle opener is also good quality too, quite surprising.
The only downside is the staples on the card inside the packaging, heavy handed people could rip holes into the apron. Aside from that I can't find any faults with the apron. I quite like it.
If you want the Oliphant Chefs and Bar Steward Apron for yourself, it's available for purchase only on Amazon. The RRP for this product is £19.99.
Product sample provided by Oliphant/Original Products in exchange for a detailed, unbiased review.
---
Thank you for taking the time to read my post. If you'd like to add a comment or thought on this post, please use the section below. I can also be contacted via the online contact form. Please subscribe for the latest reviews, news, and discounts. Please follow My Helpful Hints on Twitter, Instagram & Facebook too!
Oliphant Chefs and Bar Steward Apron