Today I'll be reviewing these KOVEBBLE X5 Bluetooth Earphones. I hope things have improved with the KOVEBBLE brand as I previously reviewed the X3 earphones back in August 2018. Read my KOVEBBLE X3 Review.
The X5 uses a V4.1+ EDR Bluetooth connection which will allow you to use them with any Bluetooth enabled device.
KOVEBBLE promise better noise cancellation and a 7-hour battery lifespan.
But are they any good? What do they sound like? Time to test them out!
Packaging.
The KOVEBBLE X5 Bluetooth Earphones come packaged in a White cardboard box with a clear plastic cover on the front with product images. The packaging measures 14.5cm x 10.0cm x 2.5cm and weighs 85G.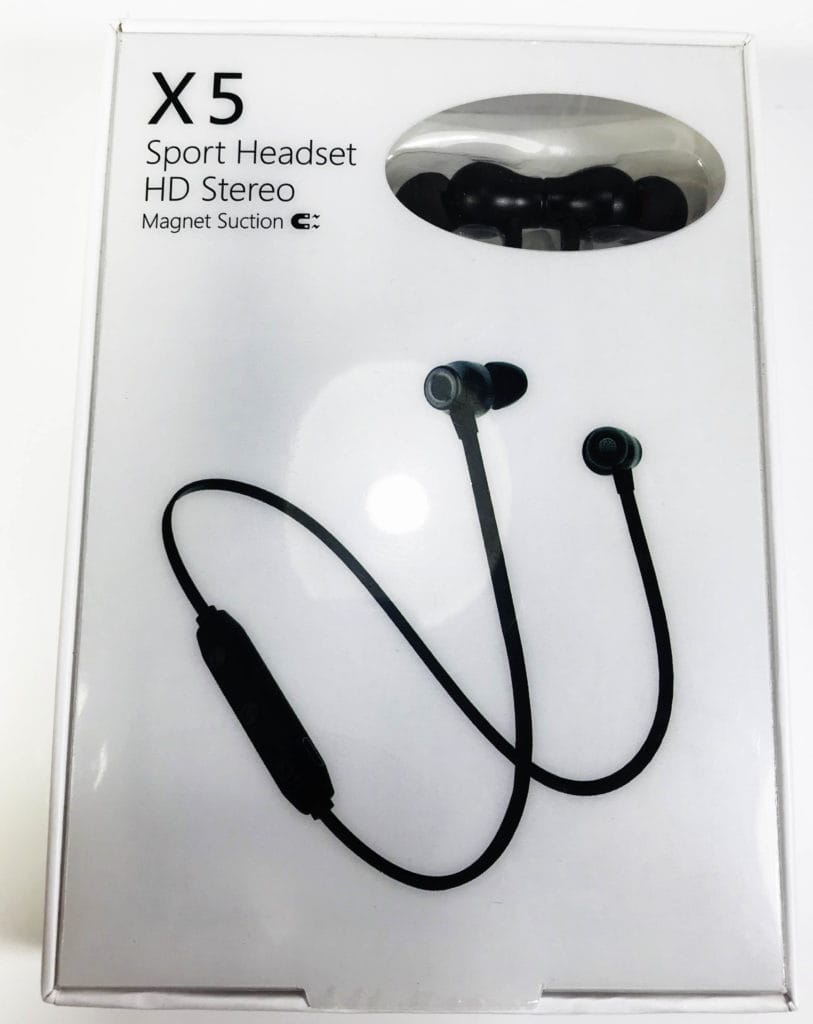 Contents.
Upon opening the box you'll find the following items. 1x Earphones, 1x Micro USB Charger Cable, 1x Wire Clip, 2x Silicone Ear Hooks, 2x Additional Pairs of Silicone Ear tips, 1x English/Chinese User Guide.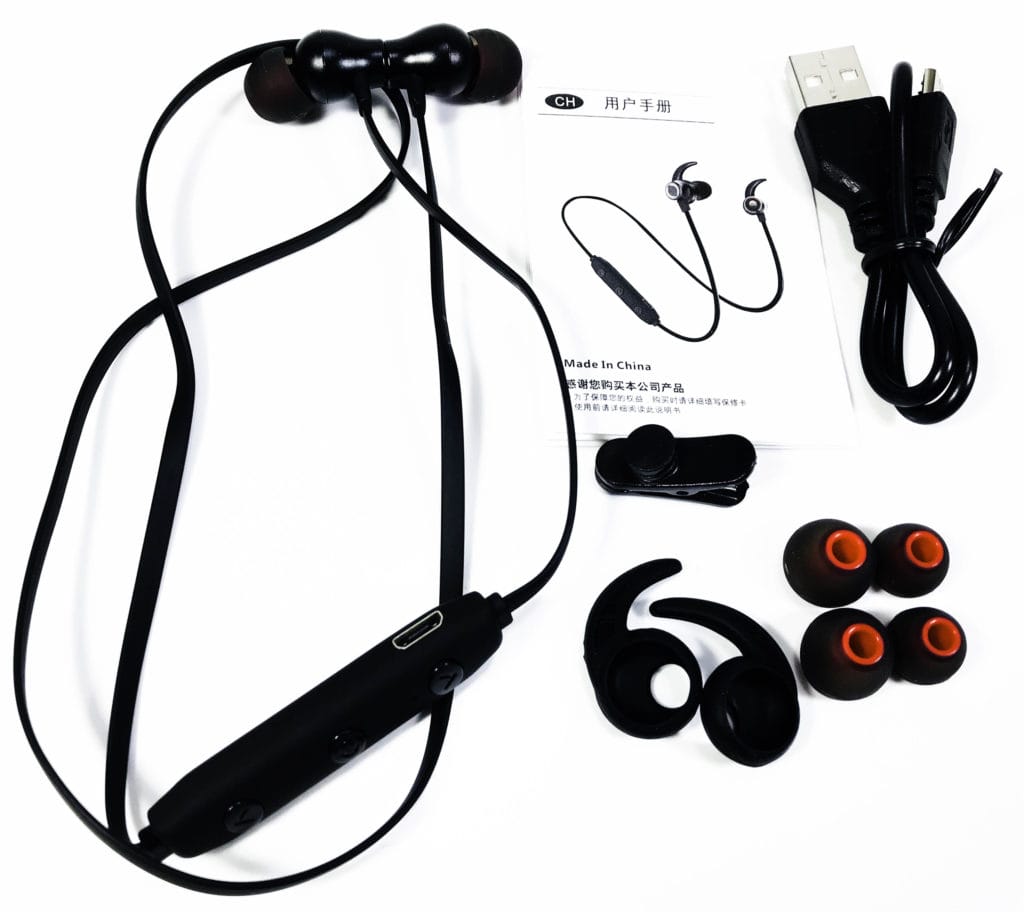 KOVEBBLE X5 Bluetooth Earphones.
The KOVEBBLE X5 Bluetooth Earphones are Black in colour. They measure (from ear tip to the other ear tip) 66.0cm and weigh only 15G. You get a choice whether you not to use the supplied ear hook inserts. I decided to use these hook inserts as they keep the ear tips in position better in your inner ear.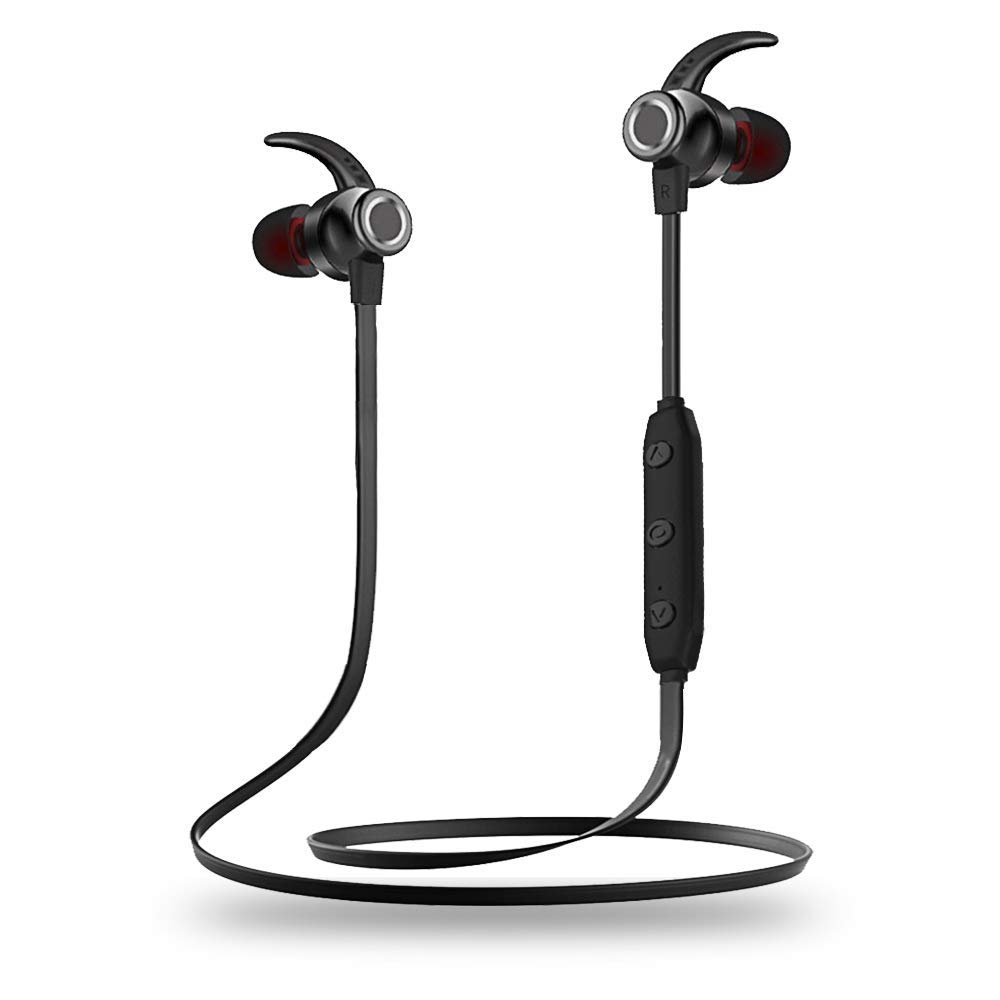 You get a flat cable with these earphones which not only looks good but also is designed to help your earphones from staying tangle free.
You'll notice the prominent in-line control which is more toward the right earbud, this in-line control allows to power on/off/multi-function control, control track selection/volume, and features a built-in microphone too!
The in-line control has a rather strange set-up. The volume up button also goes back to the previous track and the volume down button will skip a track. This is rather confusing and takes a while to get used too!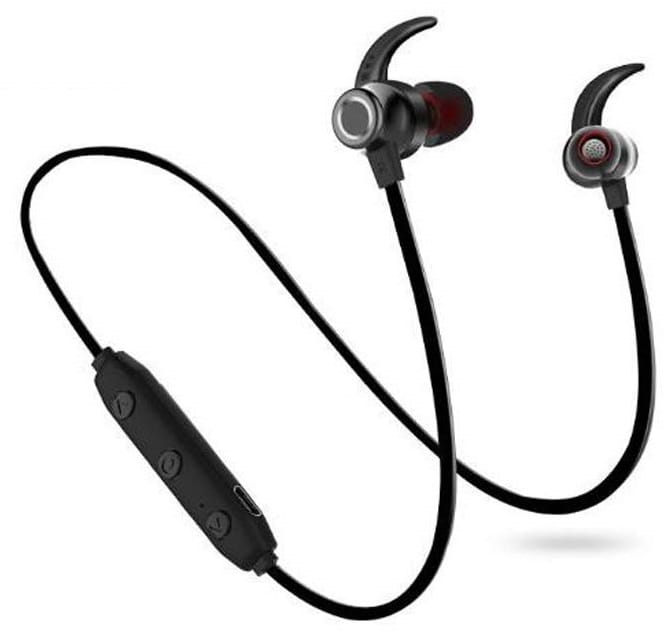 Pairing & Charging.
Before pairing you'll need to give the KOVEBBLE X5 earphones a charge using the supplied Micro USB (Which has a length of 27.0cm) and plug the USB cable into any 5V DC power outlet. You can use a laptop, mobile phone adapter, or even a powerbank. The Micro USB plug goes directly into the port located on the in-line control.
Charging takes around 2 hours for around 7 hours of music playtime.
An obvious design flaw of not having a rubber bung to cover this port is apparent. Water will most likely start to ingress into the port and will eventually malfunction the power to these earphones over a period.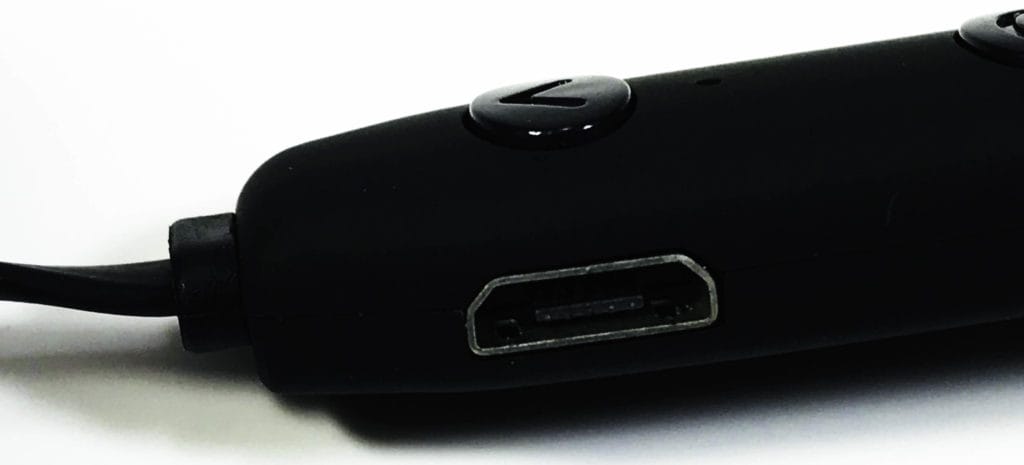 Now, it's time to pair your X5 to your device, you can use these on just about any device, if you've got Bluetooth, then these X5 Earphones will work for you. To pair, power on your earphones by pressing and holding the middle button on the in-line control, you'll hear an automated audio voice of 'Pairing'. Now go to your Bluetooth menu on your device and search and connect to the option 'Headset', now your earphones will automate another audio of 'Connected'.
That's it! and every time you power on these again, they will automatically pair again with the last known device.
Once connected you'll be able to see the remaining battery life of the KOVEBBLE X5 Bluetooth Earphones.
Sound Quality.
I was hoping for a better sounding set of earphones compared to the X3 earphones. And… Finally, KOVEBBLE have done it, the X5 earphones sound 100x times better than their previous attempt on the audio market. The X3 suffered from an imbalance between both left/right drivers, the X5 have a balanced sound between both drivers, which is a massive improvement.
The fitment of the ear tips ensures sound travels directly into your inner ear canal and once a suitable ear tip is chosen bass tones are very much present.
Noise cancellation is noticeable and you're not able to hear any background noise, even with the volume low.
The noise isolation is OK, sound can start to leak from your earphones upon increasing your volume quite high. But in order to get sound to leak from these earphones you do need to increase the volume to a level that would be deemed to be uncomfortable, so overall, they score quite highly and are more than adequate for everyday usage.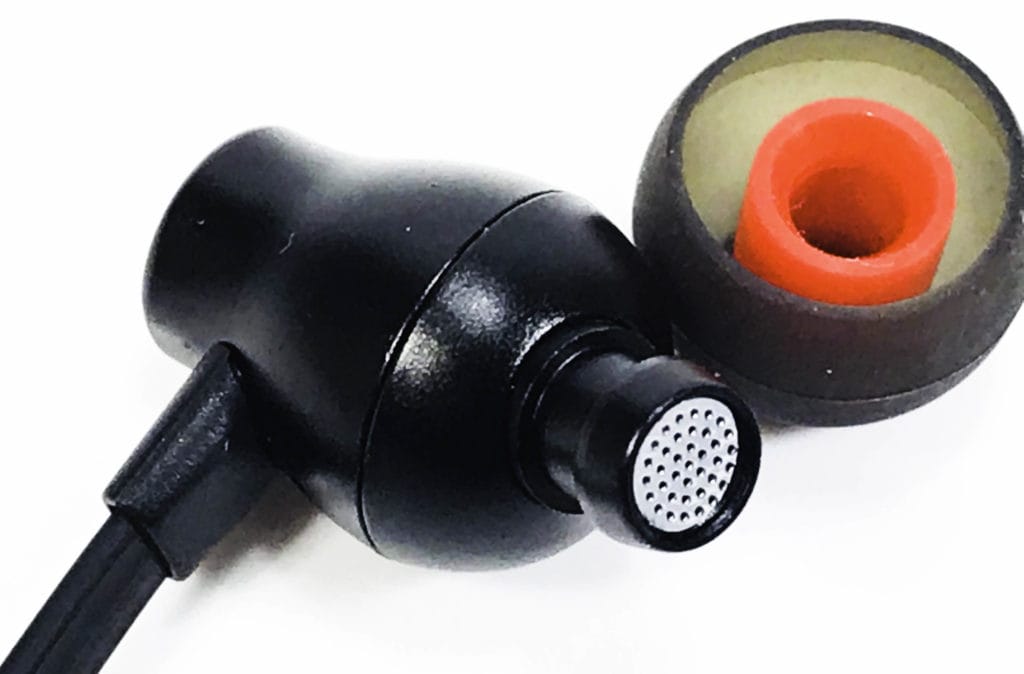 Other Features.
You also get a built-in microphone to answer phones calls. The handsfree calling function also worked very well, the microphone is very good. The middle button can answer/end the call too!
The advertised Bluetooth signal is between 10m-20m, I tested this out and found you get a signal of around 15m. So, the signal is somewhere in the middle of what KOVEBBLE advertise. Why not just say 15m and have done with?
The KOVEBBLE X5 Bluetooth Earphones also have a magnetic design, so you can clip your earphones together around your neck. Although the magnetic feature is present, the magnets are very week and easily come undone with very little force.
Also, the user guide, although written in English is poorly written and the text is so small you need superhuman visual powers to see it.
Technical Specifications.
Brand: KOVEBBLE
Model: Earphones
Model Code: X5
Manufacturer Code: X5001
EAN: N/A
ASIN: B07HMRQCT3
Bluetooth Version: V4.1 +EDR
Frequency: 2.4GHz – 2.480GHz
Charge Time: 2 Hours
Battery Voltage (After Charge): 4.20V
Charging Current: 60-70mA
Charging Voltage: 5V
Talk/Play Time: 7 Hours
Standby Time: 160 Hours
Bluetooth Distance: 10-20M
Microphone: Yes
Working Temperature: Minus 10°C ~ 50°C
Compliance: CE, FCC, RoHS
Conclusion.
I quite like the KOVEBBLE X5 Bluetooth Earphones. They're certainly an improvement to the KOVEBBLE X3 earphones which were a disappointment. The X5 earphones are comfortable and sound very good. There is still some room for improvement, the first is the user guide, it's not difficult to produce a clear and readable user guide. Secondly, a rubber bung to cover the Micro USB port is required, especially for outdoor use.
Overall, I recommend these earphones.
If you want the KOVEBBLE X5 Bluetooth Earphones for yourself, they're available for purchase only on Amazon. The RRP for this product is £9.99.
Product sample provided by KOVEBBLE in exchange for a detailed, unbiased review.
---
Thank you for taking the time to read my post. If you'd like to add a comment or thought on this post, please use the section below. I can also be contacted via the online contact form. Please subscribe for the latest reviews, news, and discounts. Please follow My Helpful Hints on Twitter, Instagram & Facebook too!
KOVEBBLE X5 Bluetooth Earphones