I'm super excited to write todays review for these KBEAR Lark Hybrid 1DD+1BA Earphones. I recently reviewed the KBEAR KS2 earphones, and Keephifi, an agent acting on behalf of KBEAR contacted me to see if I'd like to review the Lark model. Of course, I said yes! Who wouldn't?
I had a choice of colour too, I went for the Mauve version, and I'm so happy I did, they're beautiful, especially against the polished zinc casing.
The Lark Hybrid 1DD+1BA in-ear earphones are KBEAR's latest flagship model and features a universally recognised 2PIN 0.78mm (TFZ) interface.
Comfort is at the forefront of design, they've been designed to be comfortable, whilst also being great sounding earphones.
Who's ready for my review? Let's do this!
Packaging and Contents.
The KBEAR Lark Hybrid 1DD+1BA Earphones comes packaged in a black magnetic hinged display box with a white card sleeve, which features product images and specifications. The box measures 14.5cm x 13.2cm x 3.6cm and weighs 186G.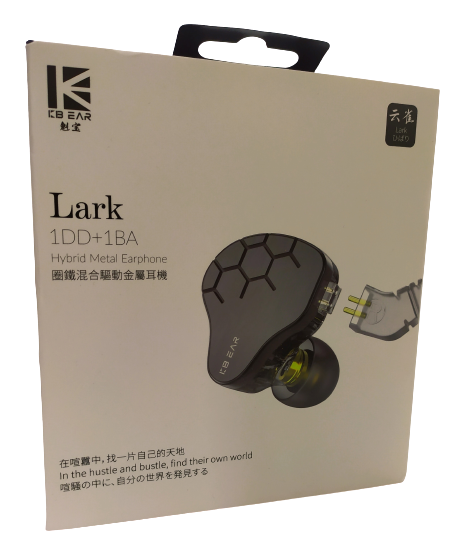 When you remove the card sleeve, you'll find the black storage box, every part of the KBEAR Lark has its own storage area.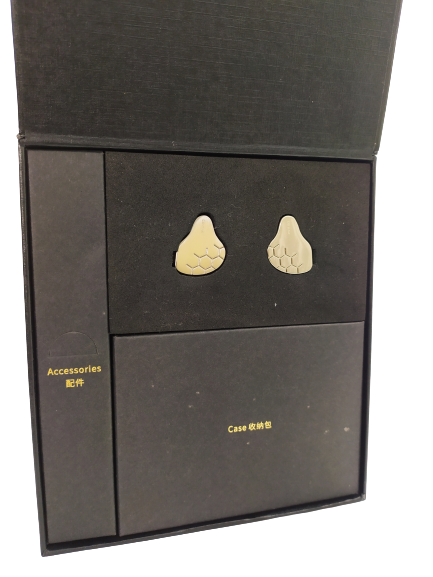 Inside the packaging you get: 1x pair of earphones (with medium silicone tips), 1x silver-plated cable, 1x zip storage case, 6x different sized/shaped silicone ear tips, 1x Chinese/English user guide.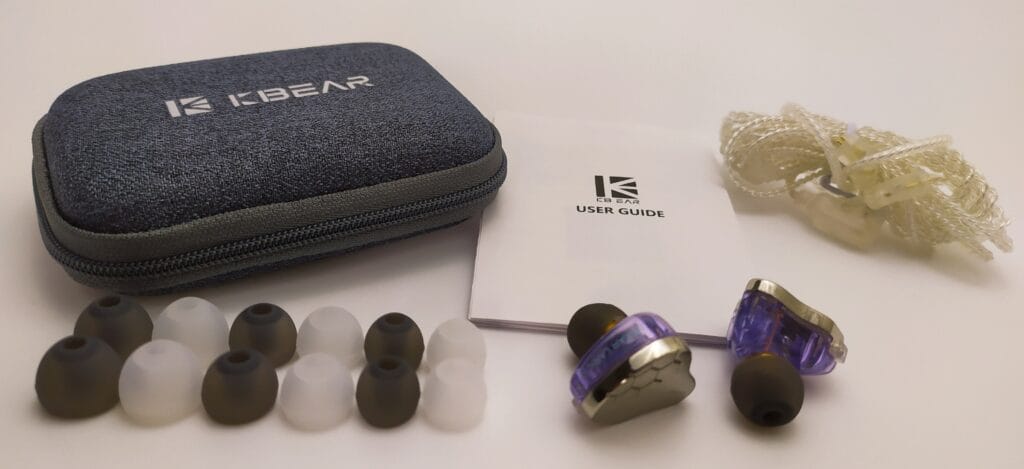 KBEAR Lark Hybrid 1DD+1BA Earphones.
Let us all agree right now, the KBEAR Lark Hybrid 1DD+1BA Earphones are fucking beautiful!
I'm so happy with my selection of Mauve, I think it works so well with the polished zinc casing. You can get other colour choices of either Green or Grey and have the option to choose an in-lie microphone. I went with the non-mic version. I'm going simple for this review, no mic and a standard 3.5mm jack plug.
No volume control, Siri nonsense, just a nice simple plug and play setup. But, if I wanted, I could use any cable that'll fit the 2PIN 0.78mm (TFZ) interface.
Are you ready to see a closeup image of the KBEAR Lark¿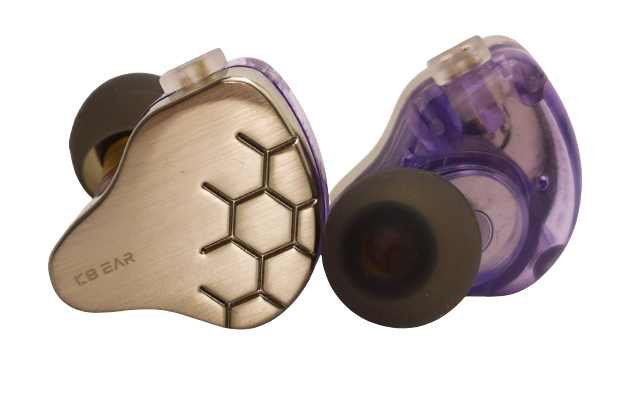 They're perfectly shaped to fit snuggly into your inner ear canal, each earphone weighs a mere 7G. They're very lightweight and extremely comfortable. I wore them all day for a few days without any discomfort. In fact, I actually forget I was wearing them, that's how comfortable they are. They didn't move out of position either.
Do you want to see another Lark image¿ Of course you do!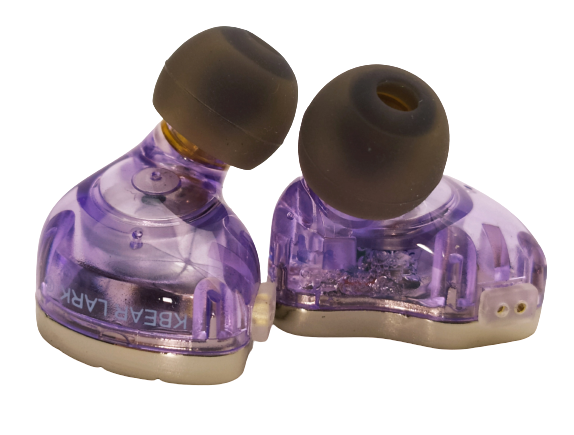 The 2PIN 0.78mm (TFZ) interface can be seen in the above image. Each earphone has a printed R and L marking on them to indicate correct insertion.
The Cable.
The non-mic cable supplied measures 130.0cm and is made from high-quality 4N high-purity silver-plated wire strands. Silver-Plated conductors reduce electrical signal transmission, thus enhancing sound and makes your audio more vibrant, clear and above all, more enjoyable.
The jack plug is a standard 3.5mm TRS (Top Ring Sleeve) plug, it's angled too for pocket comfort and reduces cable stress too. You're able to use this jack plug for smartphones (will require an adapter for iPhones), laptops, MP3 players and so much more!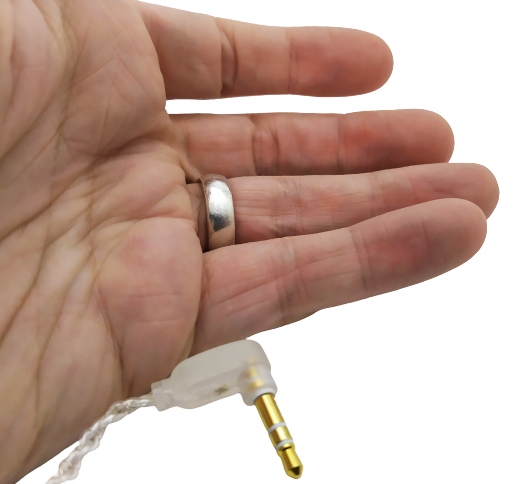 Ear Tips.
You may've noticed KBEAR supply a lot in terms of silicone ear tips. Choosing the correct ear tip is extremely important, it not only helps with comfort, but also helps reduce unwanted background noise (Noise Cancellation) and stops music from being heard by others (Noise Isolation).
To change a tip, simply pop a tip off from the aluminium sound guide nozzle and pop on your chosen tip. Simple!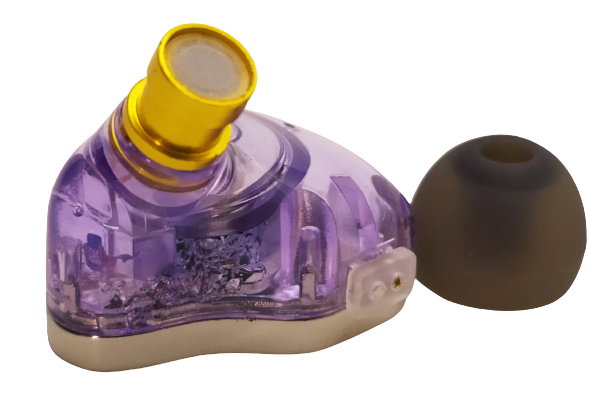 Sound Quality.
The KBEAR Lark Hybrid 1DD+1BA Earphones are not only easy on the eye but are incredible sounding. It's worth noting that I was sent an early reviewer model, since then KBEAR have improved the sound further. I'm not sure how this is possible as the version I have sounds brilliant, no issues whatsoever. Even maxing up the volume doesn't affect the sound.
I'm going to go as far as saying, they're probably the best sounding earphones I've ever used. Honestly, they're fucking awesome sounding. Bass is punchy, vocals clear, crisp and recognisable across multiple music genres too.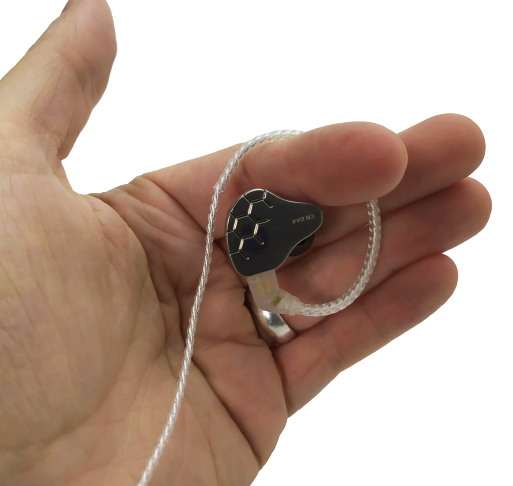 The KBEAR Lark Hybrid 1DD+1BA Earphones features a 5-micron silicone crystal biological diaphragm and 10mm dynamic drivers, which produces a frequency response twice as fast as the human ear. Distortion is less than 0.03% (1K Hz) which produces a great rich sound.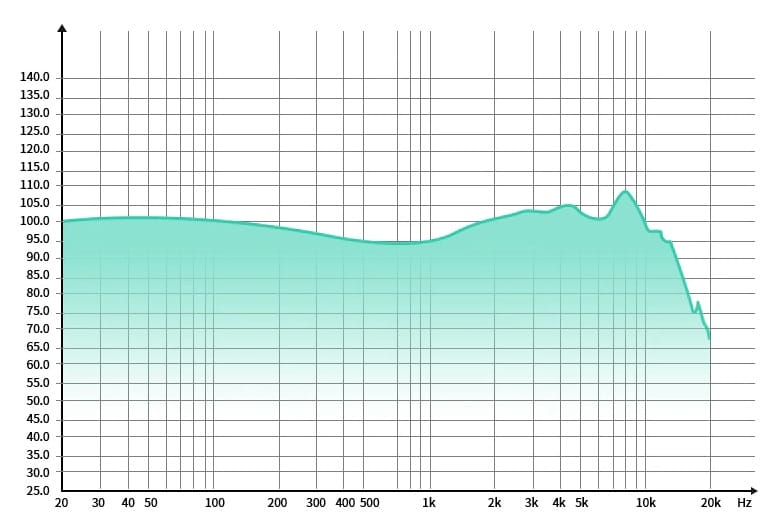 Build.
17 separate components make up the KBEAR Lark Hybrid 1DD+1BA Earphones, all these components work in perfect harmony with each other to produce a fantastic sound and everyday usage comfort.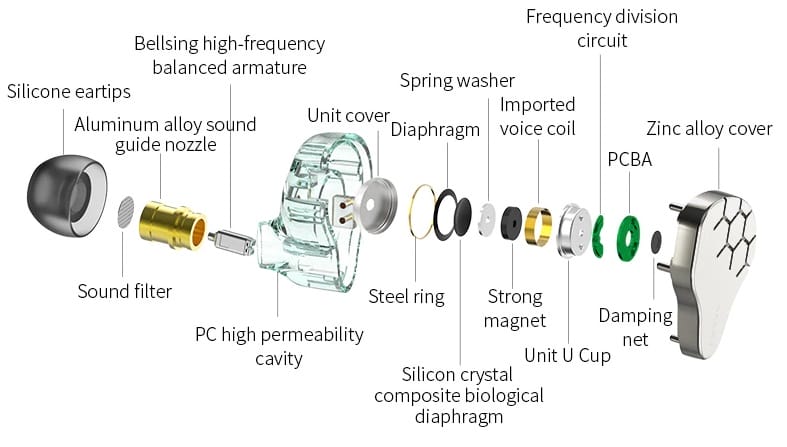 Due to the shape of the earphones, they fit so snuggly into both your inner and outer ear. There's no protrusion either and sit flush to the outer ear area, so hat lovers won't feel as though their brains are being prodded. With no music playing the noise cancellation is immense, the shape of the earphones ensures the ear tips perfectly fit into your ear canals, blocking out unwanted background noise. Also, no audio leakage too, which means you can become totally immersed into your music, no disturbances, nothing, except for your audio.
Technical Specifications.
Brand: KBEAR
Model: Lark Hybrid 1DD+1BA Earphones
Manufacturer Code: N/A
Manufacturer Reference: N/A
EAN: 0768563212918
ASIN: N/A
Interface: 0.78mm Pin TFZ
Frequency Range: 20-20kHZ
Sensitivity: 106±3dB
Impedance: 16Ω
Colour: Mauve
Material: Plastic/Zinc Alloy
Plug: 3.5mm L curve gold plated connector
Cable Material: 4 Core Silver-Plated Cable
Driver Unit: Hybrid 10mm composite diaphragm Dynamic Driver +Balanced Armature
Compliance: CE, FCC, RoHS
Conclusion.
The KBEAR Lark Hybrid 1DD+1BA Earphones are the best in-ear earphones that I've reviewed. The sound is brilliant, no audio loss whatsoever, and you also get a completely immersive audio experience too due to the design of the earphones.
I can't find any faults at all, they're literally perfect in every way. But somehow KBEAR found some room for improvements, I can't understand where, but wow!
As I said earlier, I've been wearing them all day for a few days and they're so comfortable, also no sweaty ears too, I'm so impressed.
Oh, and they're also fucking gorgeous too!
Reviews on this website are scored out of 10, but for these I'm going to make an exception an score them a 11. It's my site, my rules!
If you want the KBEAR Lark Hybrid 1DD+1BA Earphones for yourself (and you should buy a pair right now, this second), it's available for purchase only on AliExpress. The RRP for this product is £38.26.
Product sample provided by Keephifi in exchange for a detailed, unbiased review.
---
Thank you for taking the time to read my post. If you'd like to add a comment or thought on this post, please use the section below. I can also be contacted via the online contact form. Please subscribe for the latest reviews, news, and discounts. Please follow My Helpful Hints on Twitter, Instagram & Facebook too!
KBEAR Lark Hybrid 1DD+1BA Earphones