Today I'll be reviewing these CCZ Emerald IEM Earphones. This is my second review for CCZ. First impressions are the absolute beauty of these IEM's, thought I'd put that across straight away, first impression is everything.
The CCZ Emerald IEM Earphones are constructed from an outer aluminium alloy, with high-gloss injection and environmental-friendly PC cavity with a UV light paint process. The finished effect is a beautiful, glossy finish that look quite striking.
They feature 1DD+1BA Dual Drivers which produce a higher-than-average electro-acoustic conversion rate. You also get a 4-core 4N OFC cable too.
But are they just a beautiful pair of IEMs? What do they sound like? Time to review them!
Packaging and Contents.
The CCZ Emerald IEM Earphones come packaged in a white card sleeve boxed, which features product images and specifications. The box measures 12.5cm x 8.0cm x 3.5cm and weighs 85G.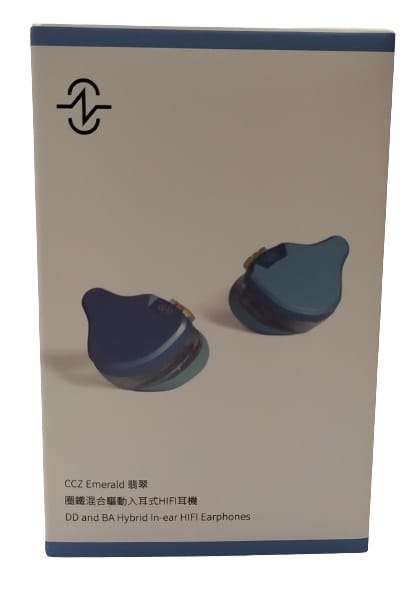 Inside the box you'll find the following: 1x Pair of IEM's, 1x Cable, 2x Additional Silicone Tips, 1x Chinese/English User Guide.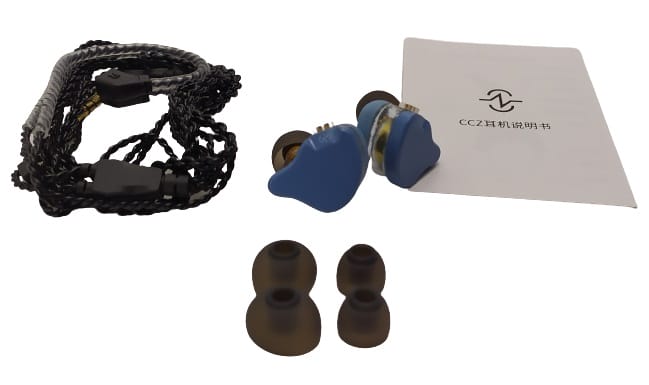 CCZ Emerald IEM Earphones.
Each CCZ Emerald IEM weighs a mere 2.3G, they come in two colour options, green or blue (the option I have) and you get a choice of an in-line microphone too. The supplied 2PIN 0.78MM cable measures 1.2M in length. Whilst I'm on about the cable, the supplied cable has a 4N OFC specification and features a Thermoplastic Elastomer (TPE) outer coating.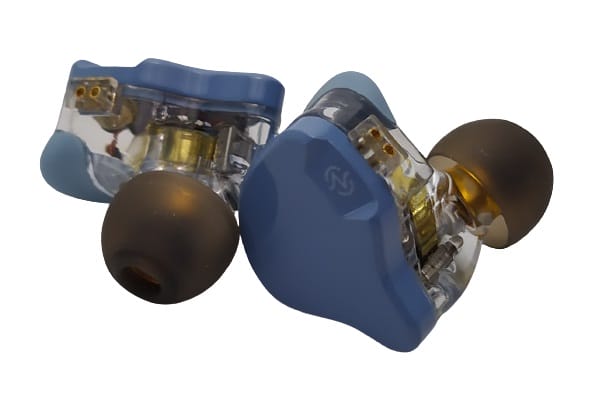 The supplied silicone ear tips feature a CCZ patent for design, they have a special groove that provides a better stereo sound. Changing a tip is a simple process of popping one off and replacing.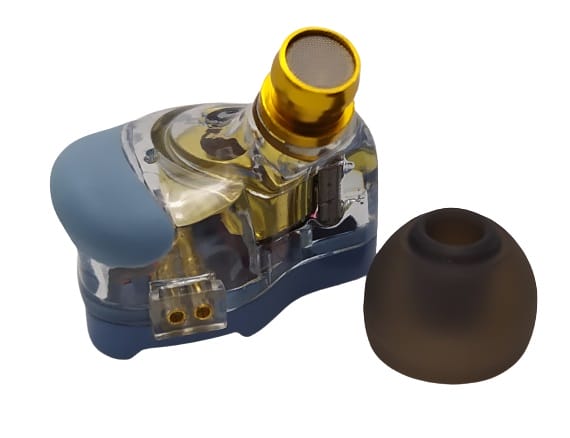 You'll also notice from the above image the TPE ear fin. This exclusive CCZ design enables for a comfortable fit, with no movement of the IEM when you're moving about.
Sound Quality.
Beauty is one thing, but sound quality is another. I can report that the CCZ Emerald IEM Earphones sound amazing, with clear, punchy bass and vocals. I thoroughly enjoyed every aspect of the full frequency range and coupled with Amazon Music's Ultra HD sound technology I was completely blown away.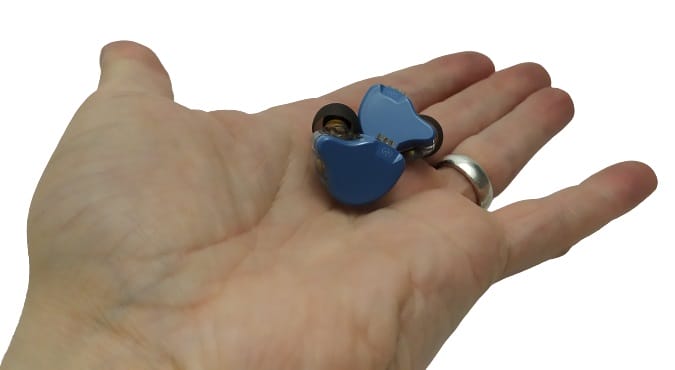 Noise cancellation is bloody amazing too, you literally can't hear any unwanted background noise. Noise isolation is also highly impressive too, with hardly any sound leakage.
I'm impressed with the looks, the comfort and most impressed with the sound quality. I'm really into Ashnikko (totally not obsessed or anything 🤥) currently and the CCZ Emerald IEM Earphones levelled up my audio listening pleasure.
The CCZ Emerald IEM Earphones feature a 30095 Balanced Armature Driver Receiver, this high-frequency sound unit boosts the density and extension of high frequency with a delicate dynamic and transient texture.
The electro-acoustic conversion rate of the double magnetic flux is higher than that of the ordinary DD units with the same specification. Low impedance and high sensitivity greatly improve the energy efficiency and transient response, presenting a deep and thick low frequency.
Technical Specifications.
Brand: CCZ
Model: Emerald IEM
Manufacturer Code: CCZ6684
Manufacturer Reference: N/A
EAN: 0768563213236
ASIN: B09B6SPGCW
Interface: 0.78mm Pin
Frequency Range: 20-20kHZ
Sensitivity: 110±3dB
Impedance: 16±2Ω
Colour: Blue
Plug: 3.5mm gold plated connector
Cable Material: 4 Core Copper Cable
Driver Unit: 10mm Dual Magnetic Circuit Dynamic Driver
Compliance: CE, FCC, RoHS
Conclusion.
The CCZ Emerald IEM Earphones are simply phenomenal, they're honestly so good. These IEMs are the complete package, they have the looks and all the goods. I'm not the only one to think so too, over 300 users have scored them 4.5/5.0 on Amazon too (correct as of 21/10/21).
I cannot praise these IEM's high enough, a thoroughly bloody awesome pair of earphones that is well within most people's audio purchasing budget.
If you'd like to purchase this item, please check out the purchasing options below. The RRP for this product is £37.82.
Product sample provided by Keephifi in exchange for a detailed, unbiased review.
---
Thank you for taking the time to read my post. If you'd like to add a comment or thought on this post, please use the comments section below. I can also be contacted via the online contact form. Keep up to date with the latest news on social media.
CCZ Emerald IEM Earphones