Today I'll be writing about the Yonars Portable Pocket Radio. This mini radio plays FM radio and stores 20 stations too.
A DSP digital processing technology chip is built-in as standard, this ensures a stable connection whilst you're moving about between different radio wave signals.
A 3.5mm headphone jack ensures a private listening experience.
Obviously, this is old tech in terms of personal audio, most people use smartphones for their portable audio use. But I have found a perfect use for the Yonars Portable Pocket Radio. My nan was recently in hospital for a few weeks, TV wasn't available due to the risk of infection of sharing a remote control and the hospital radio station wasn't available too. This type of product would've been perfect for her needs, just a shame I hadn't received this sample in time, as she would've loved to listen to her usual radio stations.
So, is this any good? Time to test it out!
Packaging and Contents.
The Yonars Portable Pocket Radio comes packaged in a plain white cardboard box. The box measures 12.5cm x 8.0cm x 2.5cm and weighs 85G.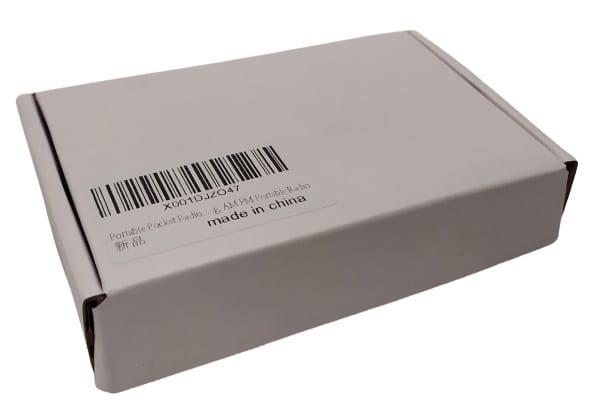 Inside the box you'll find the following: 1x Radio, 1x Strap, 1x Earphones, 1x Chinese/English User Guide.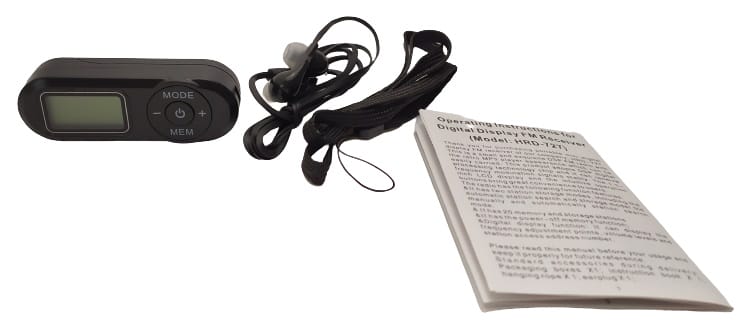 Yonars Portable Pocket Radio.
The Yonars Portable Pocket Radio is black in colour and measures 8.0cm x 2.5cm x 2.0cm and weighs 22G (without batteries). The radio operates using two AAA batteries (not included) and these go into the rear battery compartment.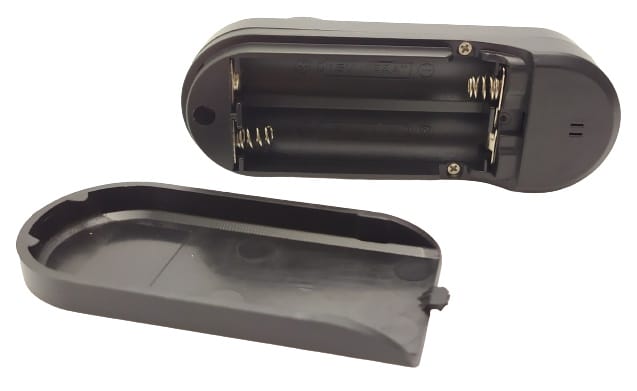 On the front you'll see a control button area consisting of 5 user buttons, these buttons do the following:
Middle Button: Power on/off.
Mode Button: Automatic station search/Manual station selection.
Plus Button: Scan forwards/increase volume.
Minus Button: Scan backwards/decrease volume.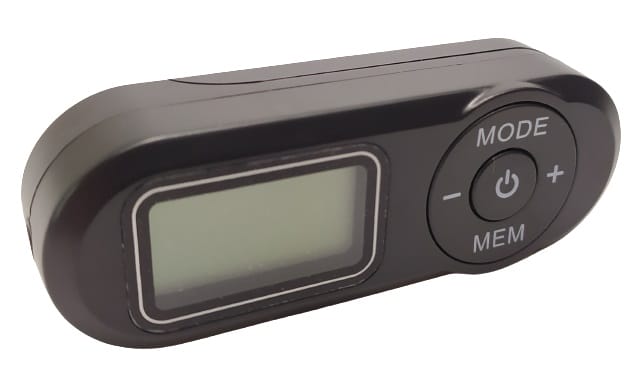 You get a 3.0cm x 1.5cm LCD screen too, this displays the FM station.
A 3.5mm headphone jack is located to the left-hand side, you can use the supplied earphones or any standard 3.5mm earphones.
Using the Yonars Portable Pocket Radio.
The first thing to mention is the user guide. It's terrible in terms of translation, over complicated and the font is hard to read.
Aside from the crappy user guide the actual process to start using the pocket radio is very simple. Power it on, the LCD screen will display the word on. Next, press the mode button to perform a automatic radio search, it'll scan through all available radio stations and start playing at the first detected station with a signal. Simply, press the plus/minus button to listen to the scanned radio stations. You can even save a station too. A total of 20 stations can be saved.
Pressing and holding the plus/minus button will increase/decrease the volume too.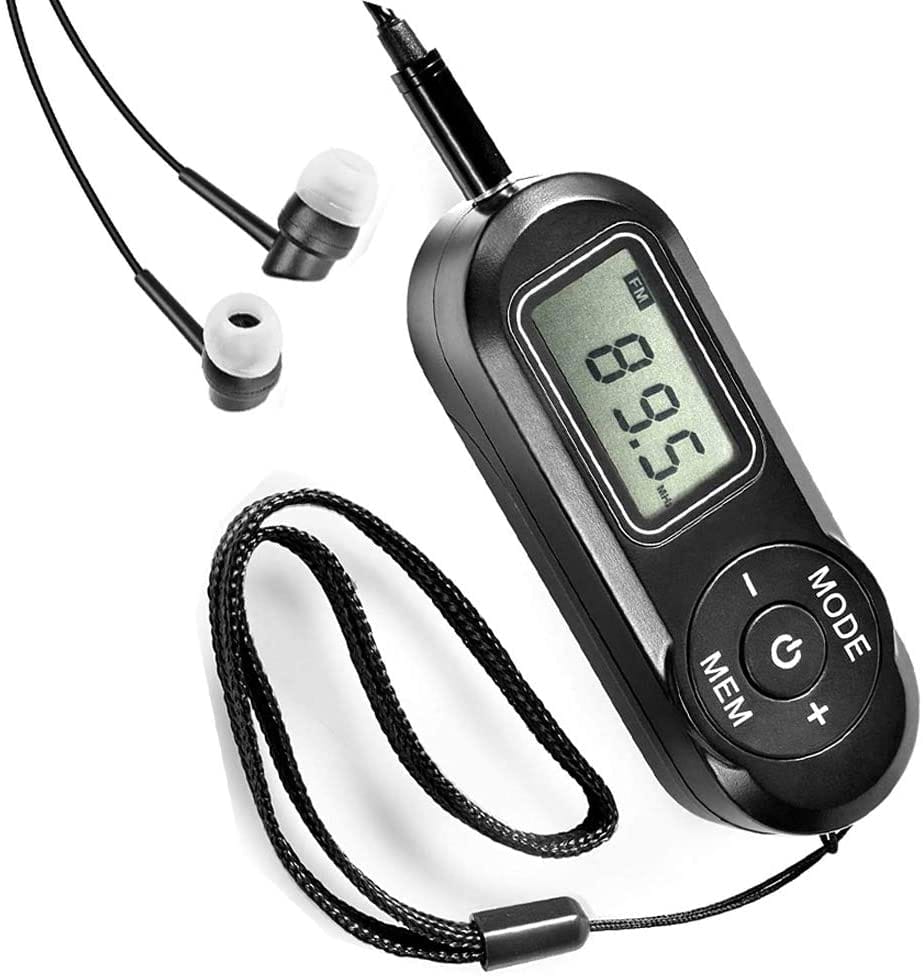 The supplied earphones are cheapy, but surprisingly, they don't sound too bad.
Technical Specifications.
Brand: Yonars
Model: Portable Pocket Radio
Manufacturer Code: HRD-727
Manufacturer Reference: N/A
EAN: N/A
ASIN: B095GYC8TN
Frequency Range: 64-108MHz (FM Radio Wave)
Receiving Sensitivity: 5dB
Operating Voltage: 2.2V
Power Output: 2.4MW
Maximum Current: 26mA
Stereo Separation: ≥ 32dB
Distortion: ≤ 1%
Compliance: CE, FCC, RoHS
Conclusion.
I quite like the Yonars Portable Pocket Radio. It's a basic portable radio that serves a purpose. The supplied user guide seriously needs to be re-written to accommodate for English users. But overall, it's not a bad product.
If you'd like to purchase this item, please check out the purchasing options below. The RRP for this product is £12.79.
Product sample provided by Yonars in exchange for a detailed, unbiased review.
---
Thank you for taking the time to read my post. If you'd like to add a comment or thought on this post, please use the comments section below. I can also be contacted via the online contact form. Keep up to date with the latest news on social media.
Yonars Portable Pocket Radio