Today I'll be writing about the TACKLIFE DC01 Digital Caliper. This affordable measuring tool is something you never knew you needed, until you realise after all that you can't be without it.
You can easily switch between both inches and millimetre measurements, internal, external and depth measurement. The clear LCD screen is easy to read.
You also get a 0.2mm ± accuracy tolerance too, so it's highly accurate, especially for the price bracket of around a tenner.
But is this any good? Time to test it out!
Packaging and Contents.
The TACKLIFE DC01 Digital Caliper come packaged in a plain brown card sleeve boxed. The box measures 26.5cm x 9.5cm x 3.2cm and weighs 130G.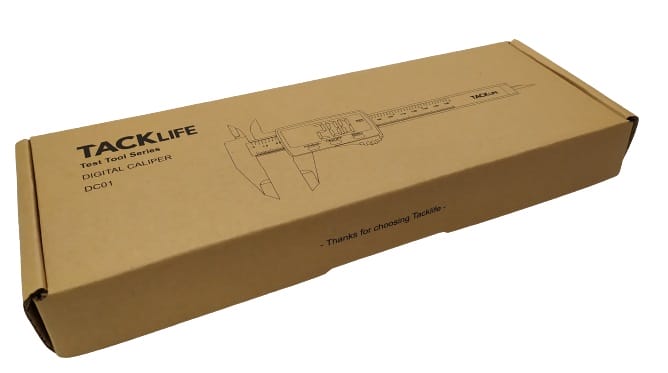 Inside the box you'll find the following: 1x Caliper, 1x Multilingual User Guide, 1x CR2032 Battery.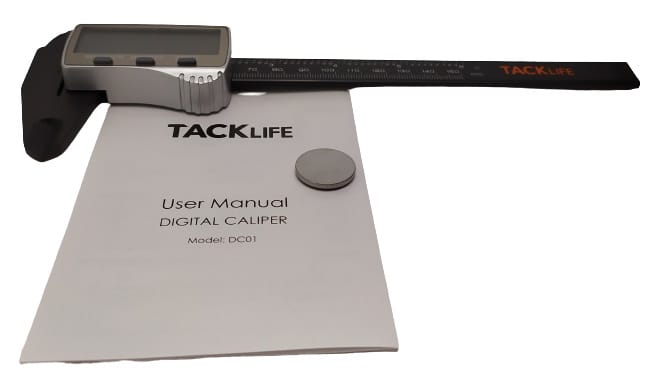 You'll need to put in the CR2032 3V battery into the battery compartment, replacement batteries are available from most outlets, including Amazon. Flashing of the LCD digits indicate a low battery level.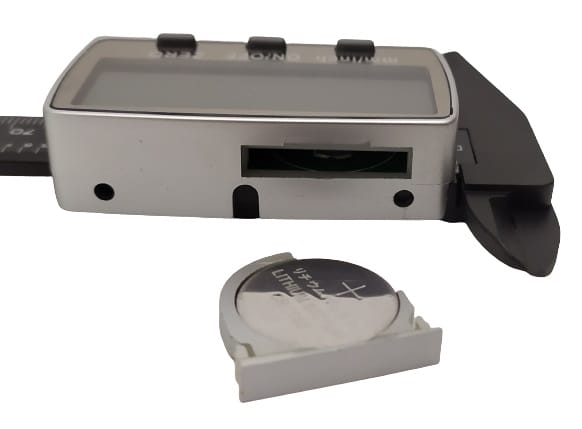 TACKLIFE DC01 Digital Caliper.
The TACKLIFE DC01 Digital Caliper is black in colour with grey detailing. The main body is constructed from ABS plastic, this makes the caliper both lightweight and non-conductive in electrical uses. The caliper measures 23.5cm x 7.5cm and weighs 63G.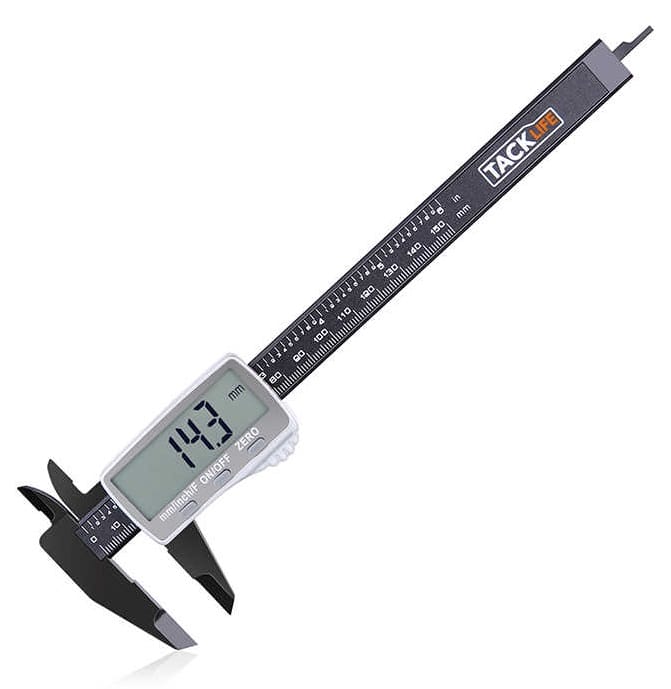 You're able to measure 4 different ways, externally using the outside section, internally using the inside section, depth measurement using the depth bar, and step measurement using the inside section again, all with a 0.2mm± accuracy tolerance.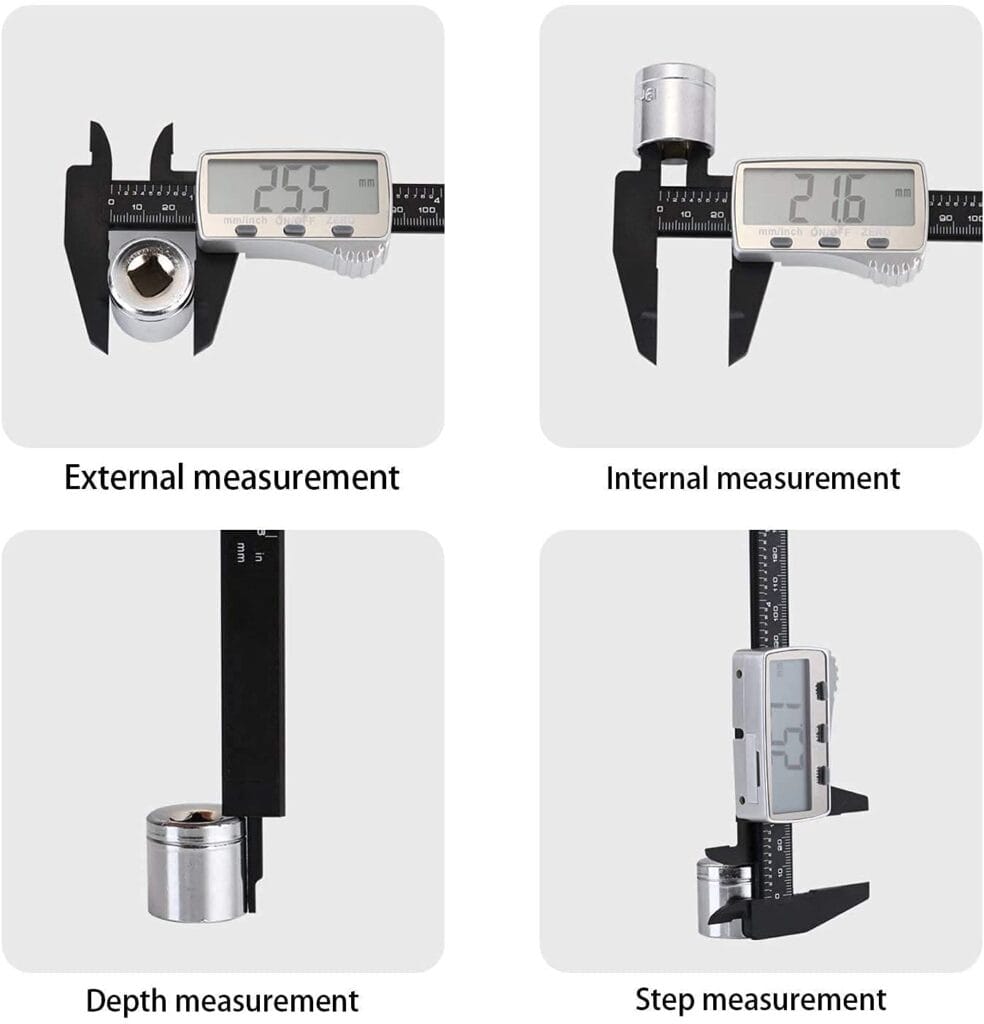 I've been doing things old school with a tape measure, from now on I'll be using this caliper for all future reviews, I'm so impressed. The clear LCD screen makes it so easy to measure a multitude of items.
You can zero the screen and get a negative measurement too and it comes with a 120 second time out too, saving the battery.
You get a measurement range of 0-150mm/0-6″, so very handy for everyday use.
Technical Specifications.
Brand: TACKLIFE
Model: DC01 Digital Caliper
Manufacturer Code: DC01
Manufacturer Reference: N/A
EAN: 0788934175857
ASIN: B0995YCBJZ
Battery: 1x CR2032
Resolution: 0.01mm/0,0005″, 1/128
Repeatability: 0.01mm/0.0005″
Influence of Humidity: Up to 80% non-condensing
Compliance: CE, FCC, RoHS
Conclusion.
I absolutely love the TACKLIFE DC01 Digital Caliper. It makes measuring things so much easier in comparison to a tape measure. I was very impressed with the accuracy too, and the endless possible ways of measuring a range of items. It's certainly going to enhance my reviews too.
If you'd like to purchase this item, please check out the purchasing options below. The RRP for this product is £10.99.
Product sample provided by TACKLIFE  in exchange for a detailed, unbiased review.
---
Thank you for taking the time to read my post. If you'd like to add a comment or thought on this post, please use the comments section below. I can also be contacted via the online contact form. Keep up to date with the latest news on social media.
TACKLIFE DC01 Digital Caliper