Today I'm back reviewing more earphones, and it's the turn for these CCZ Coffee Bean Earphones. These coffee bean inspired in-ear monitors feature a 10mm Dual Magnetic Circuit Dynamic Driver and a 0.78MM 2 PIN oxygen-free 4N copper cable.
They feature a double technology patent, which includes a short-tone tube designed to bring the sound unit closer to your eardrum and the groove design in the ear cup provides a more three-dimensional sound, enhancing the details and the sound field. That's not all, a fin with eco-friendly TPE material is added to the back of the cavity, providing a more comfortable, stable, and lightweight user experience.
Not only all that technology, but they look beautiful too. The cavity is made of PC, strong and impact-resistant high-density material, and the outer cover uses German UV varnish.
So, what do they sound like? Let's do this!
Packaging and Contents.
The CCZ Coffee Bean Earphones come packaged in a white card sleeve boxed, which features product images and specifications. The box measures 12.5cm x 8.0cm x 3.5cm and weighs 83G.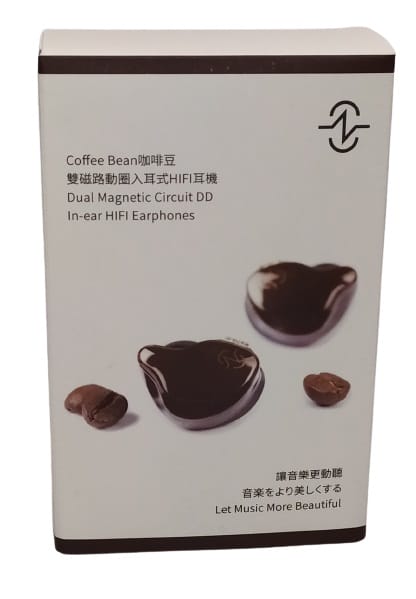 Inside the box you'll find the following: 1x Pair of IEM's, 1x Cable, 2x Additional Silicone Tips, 1x Chinese/English User Guide.

CCZ Coffee Bean Earphones.
The CCZ Coffee Bean Earphones weigh just 2.3G, the outer finish has a polished UV coat, looking stylish and pretty. As previously mentioned in my introduction, these in-ear monitors (IEM) have 2 patented designs.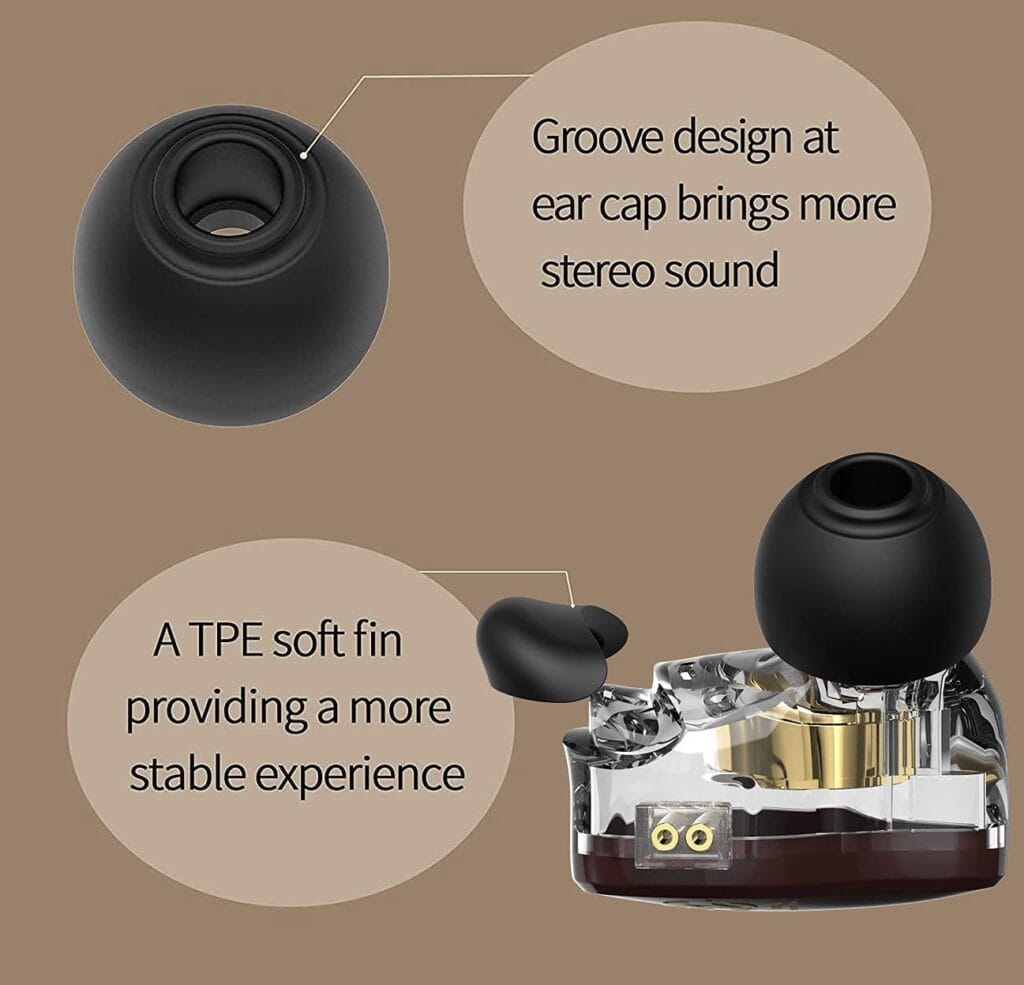 Both patents serve a purpose, to ensure a maximum user experience. You get 3 sized ear tips too, picking he correct sized ear tip is both important for comfort and for audio enjoyment. To change a tip, you simply pop off a tip and push on your chosen tip.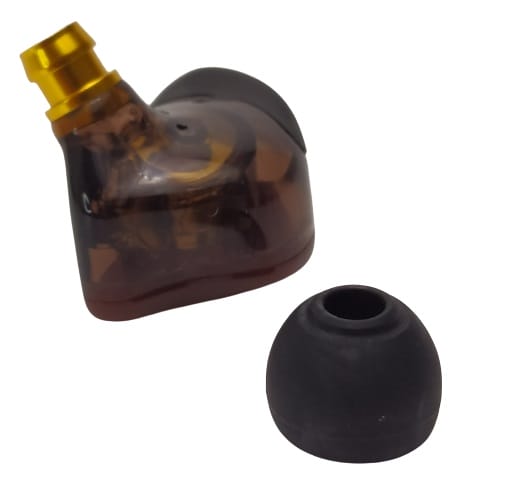 Cable and Plug.
The CCZ Coffee Bean Earphones feature a universal 0.78MM 2 PIN plug interface, the supplied cable measures 1.2M in length. This cable is made from 4-core oxygen-free 4N copper, which provides clear audio transfer. You get two purchasing options, with an in-line microphone or without, I have it without a microphone.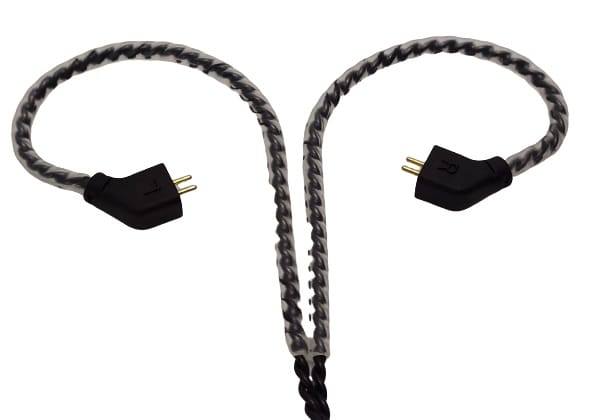 The cable hooks over your ears and features a Thermoplastic Elastomer (TPE) coating. I found it both comfortable and coupled with the fin area no movement occurred when wearing the IEM's.
The plug features a gold-plated standard 3.5mm jack, the plug features a Tip Ring Sleeve (TRS) design, you can select a Tip Ring Ring Sleeve (TRRS) plug when selecting a microphone capable cable.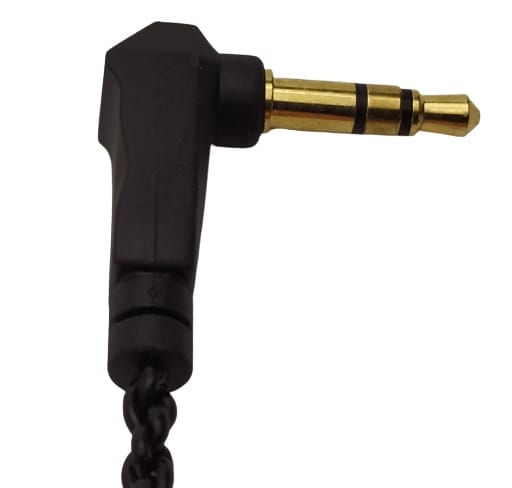 Sound Quality.
Now I've covered the patents, comfort, the cable, the plug, it's the most important section, the sound quality.
Well, I can say the CCZ Coffee Bean Earphones sound as good (if not better) than they look. Not just a pretty UV coated face, but decent audio sound too.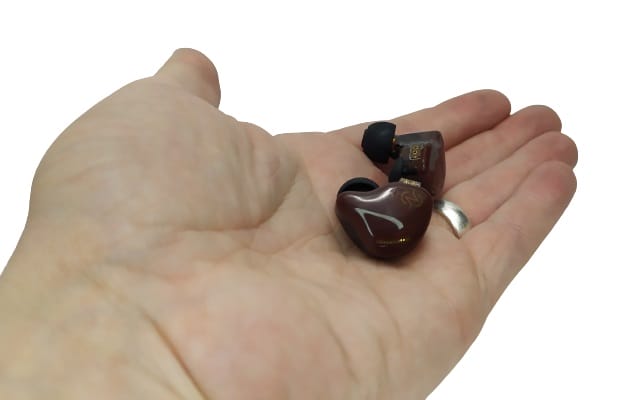 Distortion is non-existent, even when on a high-volume selection. Bass is balanced along with clear, crisp vocals. The CCZ Coffee Bean Earphones feature a PU+PEEK composite diaphragm, which makes low frequency sounds more elastic and textured.
Noise isolation and cancellation are incredibly good too. You can become instantly immersed in your audio without any disturbances and distractions.
Technical Specifications.
Brand: CCZ
Model: Coffee Bean Earphones
Manufacturer Code: LX668E1Brown
Manufacturer Reference: EZ EAR
EAN: 078563213137
ASIN: B098P7QNB1
Interface: 0.78mm Pin
Frequency Range: 20-20kHZ
Sensitivity: 111±3dB
Impedance: 18Ω
Colour: Brown
Plug: 3.5mm gold plated connector
Cable Material: 4 Core Copper Cable
Driver Unit: 10mm Dual Magnetic Circuit Dynamic Driver
Compliance: CE, FCC, RoHS
Conclusion.
I love the CCZ Coffee Bean Earphones. They are comfortable, and sound brilliant. I'm also loving the coffee brown UV coated finish too. A unique design with two patents on top. Love them!
If you'd like to purchase this item, please check out the purchasing options below. The RRP for this product is £21.99.
Product sample provided by Keephifi in exchange for a detailed, unbiased review.
---
Thank you for taking the time to read my post. If you'd like to add a comment or thought on this post, please use the comments section below. I can also be contacted via the online contact form. Keep up to date with the latest news on social media.
CCZ Coffee Bean Earphones