Today I'm going to be reviewing the WENINETIES Professional Hair Clippers. These rechargeable and cordless hair clippers have been designed to give you barber quality hair care, in your own home.
A single charge to the in-built 2200mAh lithium-ion battery gives you around 240 minutes of cutting time, plenty of time to clip your hair.
The cutting height is adjustable using a precise locking mechanism and the clipper is super quiet whilst in use.
But is it any good? What is it like to use? Time to test it out!
Packaging and Contents.
The WENINETIES Professional Hair Clippers come packaged in a Black zip-up carry cas. This case measures 22.0cm x 17.5cm x 6.5cm and weighs 615G.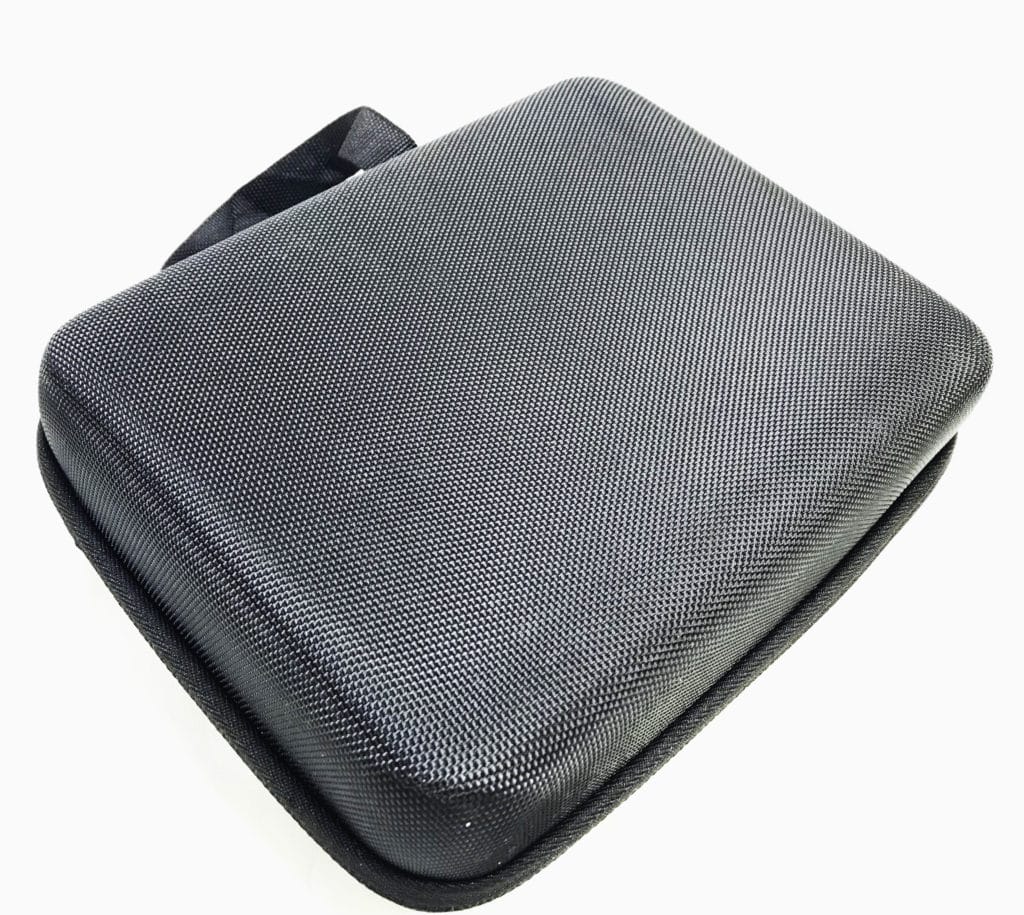 Upon opening the case you'll find the following items; 1x Hair Clipper, 1x Charging Base, 1x Charger Cable, 1x Power Plug Adaptor, 1x Comb, 1x Cleaning Brush, 4x Attachments, 1x Multi-Lingual User Guide.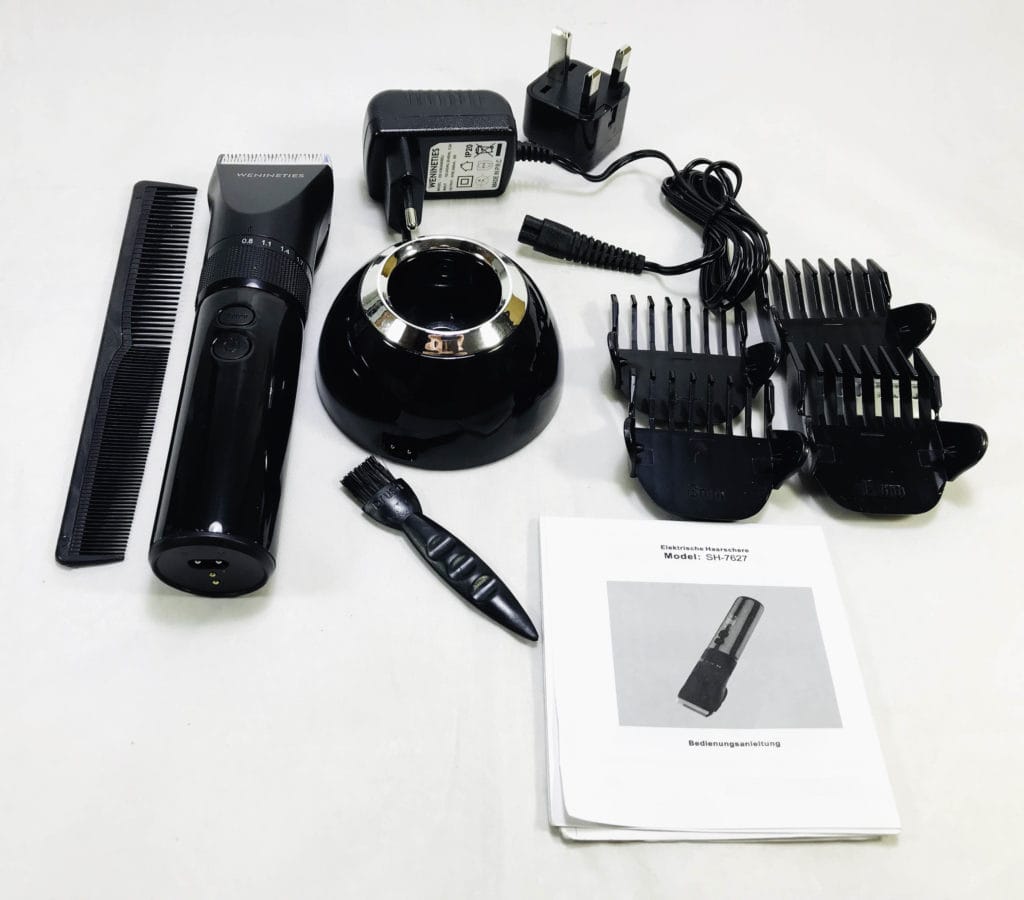 WENINETIES Professional Hair Clippers.
The WENINETIES Professional Hair Clippers is a great looking, quality set. The hair clipper measures 17.5cm x 3.0cm and has a cutting width of around 4.5cm. It weighs 220G.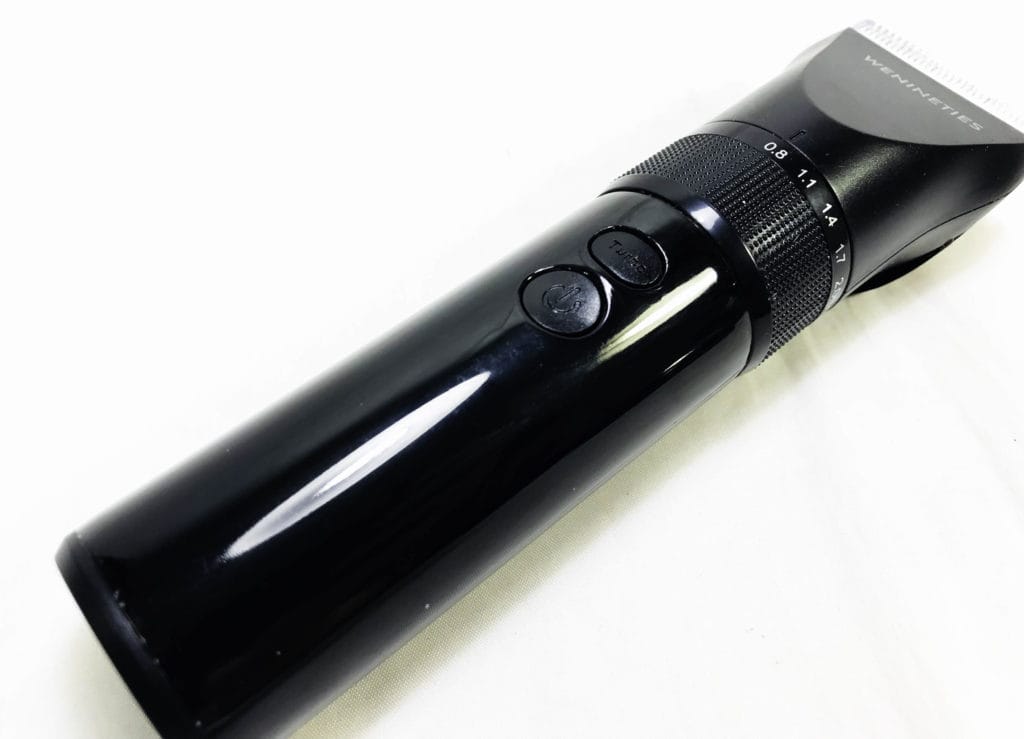 On the front of the clippers you'll see two buttons, one is the power on/off button, the other is a turbo button. When you power on the clipper you'll also see a Blue LED display letting you know how many minutes you've left before you need to recharge them. The grip slider control section allows you to choose from 0.8mm, 1.1mm, 1.4mm, 1.7mm, or 2.0mm in cutting length. You also have the option to use any of the four cutting height attachments and can choose from 3.0mm, 6.0mm, 9.0mm, or 12.0mm. On the bottom of the clippers is where you can recharge either by directly plugging in the charger cable, or by the charging base.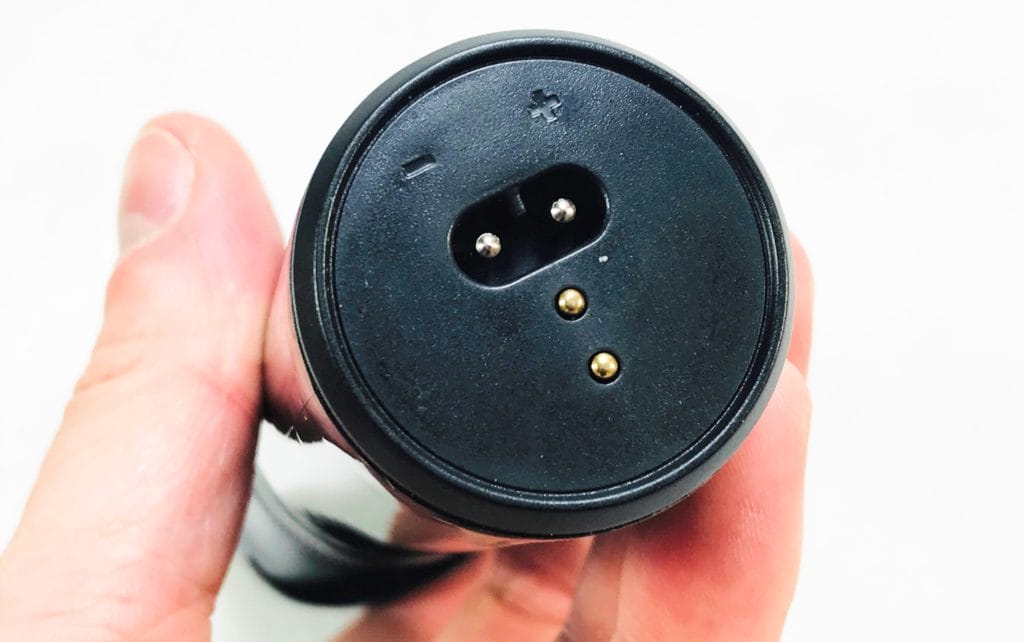 Charging.
As mentioned above you can charge these clippers two different ways. You can directly plug in the charging cable (Which measures 150.0cm in length) into the bottom charging port or you can plug the cable into the charging cradle and the clippers will start to auto charge every time they're placed in this cradle. Either option is fine, and charging will take around 3 hours and will give you around 240 minutes run time on a single charge.
But do not use the supplied power adaptor, I can't stress this enough, these power adaptor are highly dangerous, in fact I've written a separate piece about these which can be found here.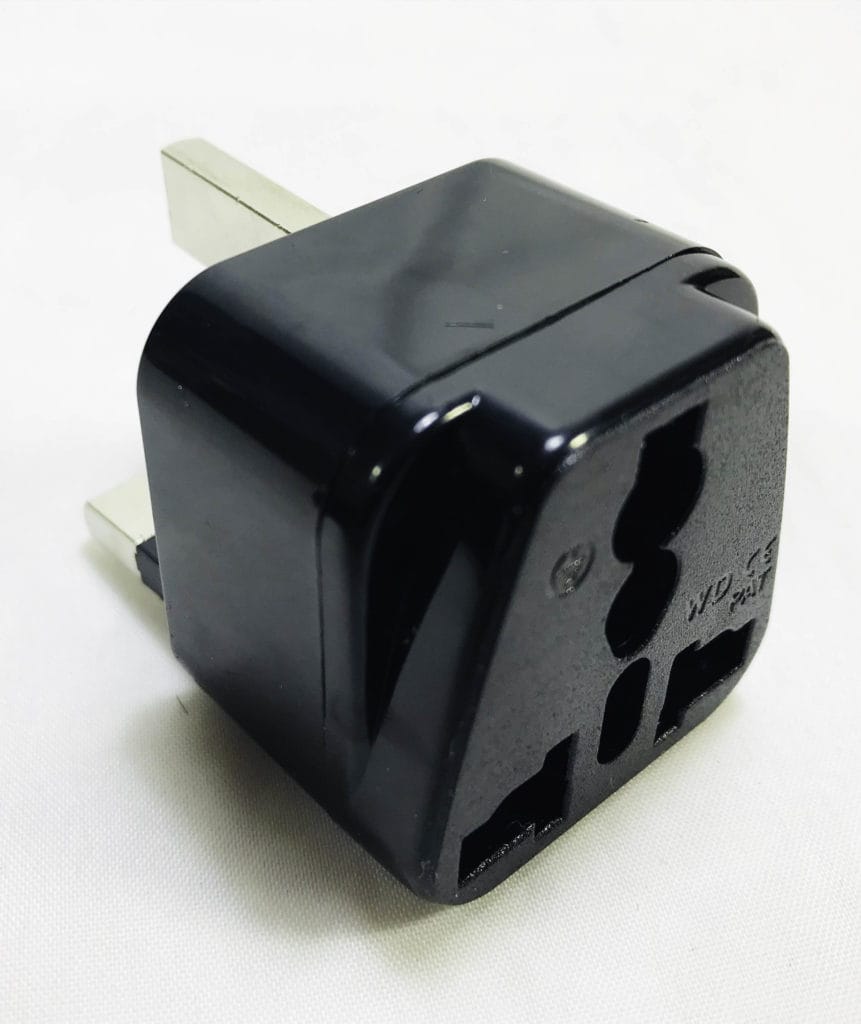 The charging plug is a standard EU two plug which requires either 100V or 240V AC, 50-60Hz.
Using the Clippers.
Once charged you'll want to get straight to it and start trimming your hair. I know I couldn't wait!
Upon first using them I noticed they were very balanced in my hand; the weight distribution of the lithium-ion battery is perfect and helps to make cutting more comfortable. I didn't need to use the Turbo option and opted to use the comfy mode, you can choose efficient mode and extreme mode if you prefer, these are changed by pressing the turbo button. It all depends on your hair type.
I dd notice how quiet they were when in use and found out they're only producing around 50dB of noise, which is fantastic. Nothing worse than a loud pair of clippers buzzing around your ears!
I did however note the following two things when using them for the first time. The first being an oily texture coming from the cutting blades, this I presume is the lubrication oil for the blades. The second thing is the heat of the cutting blades, they do get quite hot when in use, not enough to burn you, but certainly noticeable.
Aside from those two things the WENINETIES Professional Hair Clippers cut well. I used to use an older pair of Philips corded pair of clippers, so it was a relive to be using a cable-free pair, just having a cable-free pair of clippers makes a huge difference.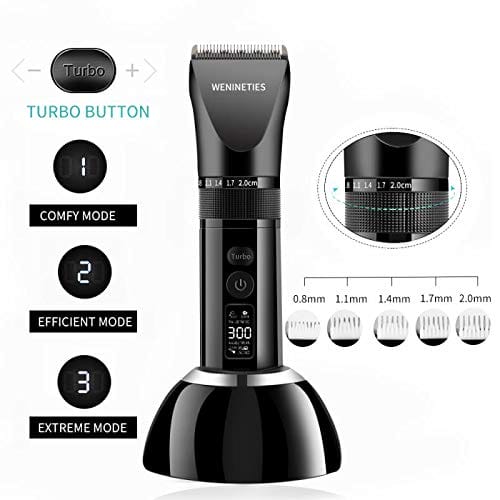 I found my usual hair scalping routine timescale was reduced as I didn't have to keep going over the same spot again and again as these clippers cut perfectly, first time.
Overall, I can't fault them. They're great!
Technical Specifications.
Brand: WENINETIES
Model: Professional Hair Clippers
Model Code: SH-7627
Manufacturer Code: N/A
EAN: N/A
ASIN: B07QHSRXV8
Battery: Lithium-Ion Battery 2200mAh
Power Input: 100-240V AC, 50-60Hz, 0.2A
Power Output: 5V DC, 600mA, 3W
Noise Level: 50dB
Charge Time: 3 Hours
Run Time: 240 Minutes
Working Voltage: 3.7V
Power: 6 Watt
Rotation Speed: 5600 ± 10%
Compliance: CE, RoHS
Conclusion.
I really like the WENINETIES Professional Hair Clippers. It's a typical Amazon brand that in this instance is very good quality and works well. However, they need to ditch the power travel adaptor as these are highly dangerous. Also, a few improvements are needed. The first is to be supplied with a small bottle of oil to keep your cutting blades running smoothly. Secondly, the heat needs looking into, some people might find it uncomfortable.
But aside from a couple of moans, these clippers are very good, they work well and do in fact produce a professional finish.
If you want the WENINETIES Professional Hair Clippers for yourself, they're available for purchase only on Amazon. The RRP for this product is £29.99.
Product sample provided by WENINETIES in exchange for a detailed, unbiased review.
---
Thank you for taking the time to read my post. If you'd like to add a comment or thought on this post, please use the section below. I can also be contacted via the online contact form. Please subscribe for the latest reviews, news, and discounts. Please follow My Helpful Hints on Twitter, Instagram & Facebook too!
WENINETIES Professional Hair Clippers