Today I'm going to be reviewing the SREMTCH Soldering Iron Kit. This handy electrical repair kit features just about everything you need to repair electrical circuit boards.
You get a 60W adjustable heated soldering iron which is fitted with a standard UK plug, a set of different soldering tips and some tools and accessories too.
I've previously reviewed a soldering kit before on the website, so it's going to interesting to see how the SREMTCH version compares.
So, is this soldering kit any good? Is it good value for money? Time to test it out!
Packaging and Contents.
The SREMTCH Soldering Iron Kit comes packaged in a Black zip-up carry case. This case measures 32.0cm x 20.0cm x 6.0cm and weighs 955G.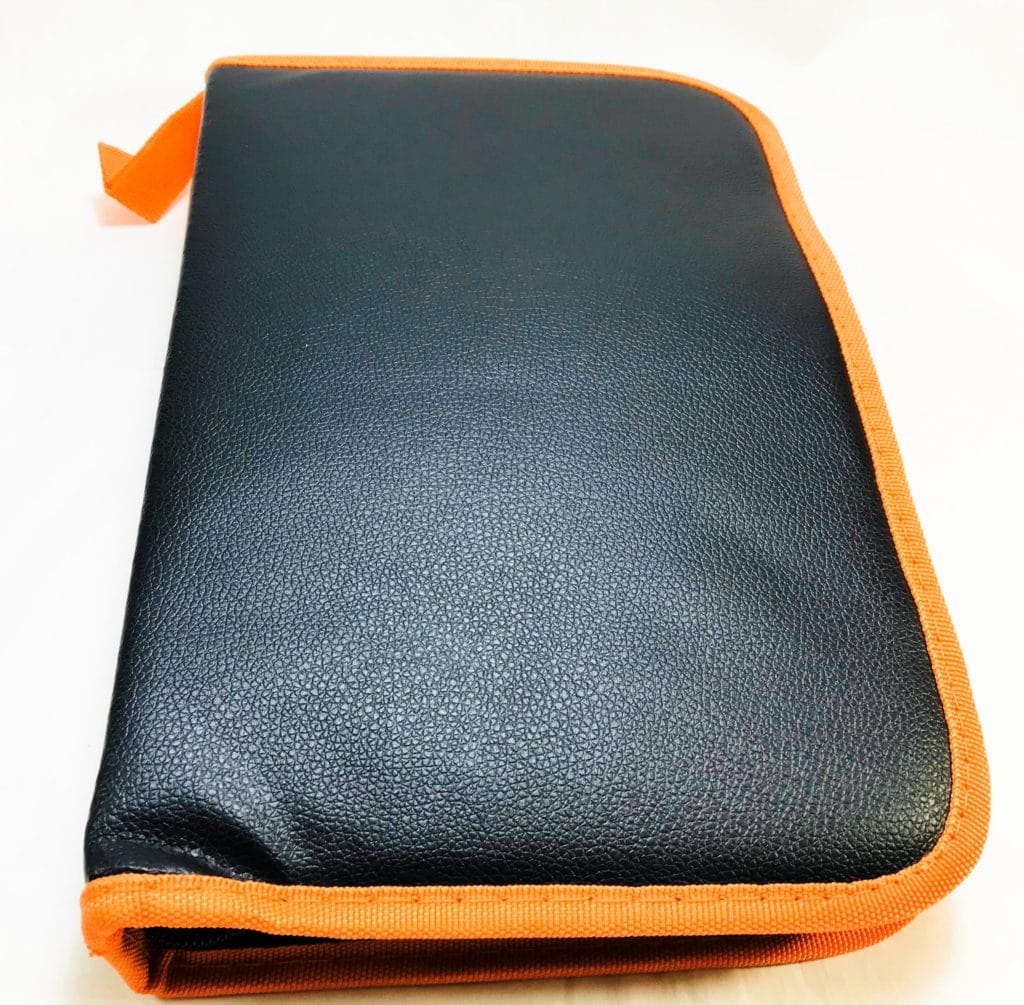 Upon opening the case you'll see a huge selection, which includes; 1x Soldering Iron, 5x Soldering Iron Tips, 1x De-Solder Pump, 1x Tube of Solder, 1x Soldering Iron Stand, 1x Multimeter, 1x Screwdriver, 2x Anti-Static Tweezers, 1x Wire Cutter 1x Utility Knife, 1x Insulation Tape.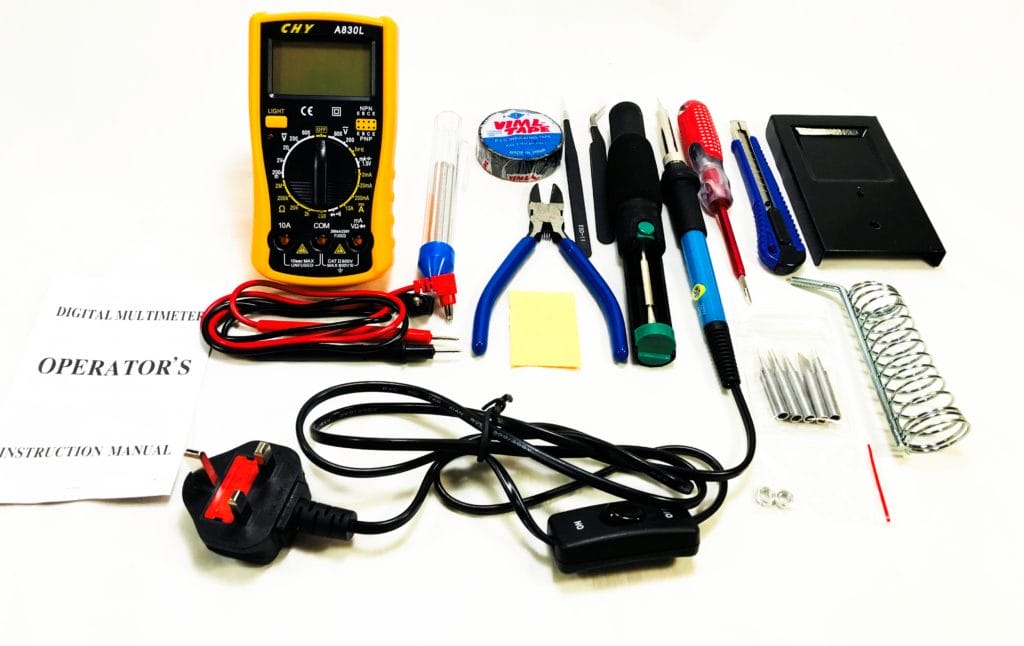 SREMTCH Soldering Iron Kit.
As mentioned earlier the soldering iron features a UK standard 3-Pin plug, the total length of the cable is around 140.0cm and has a power on/off toggle switch too, which is a great feature.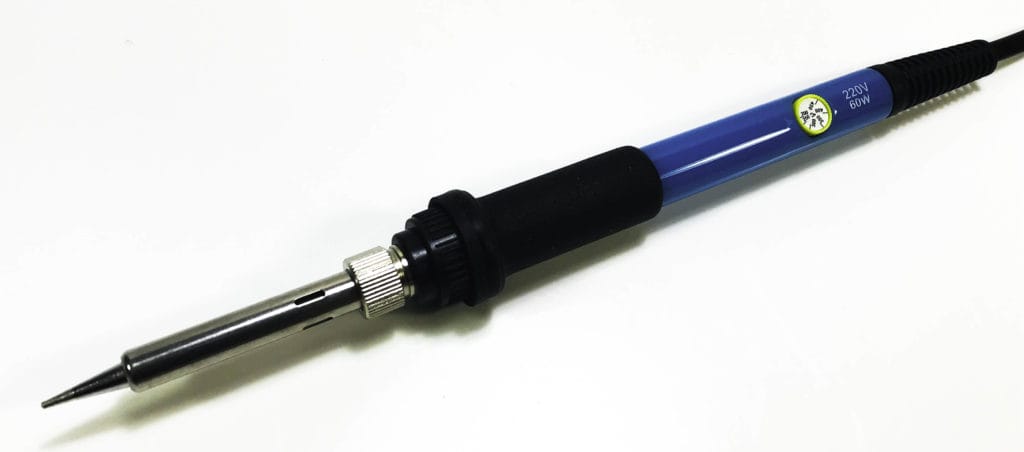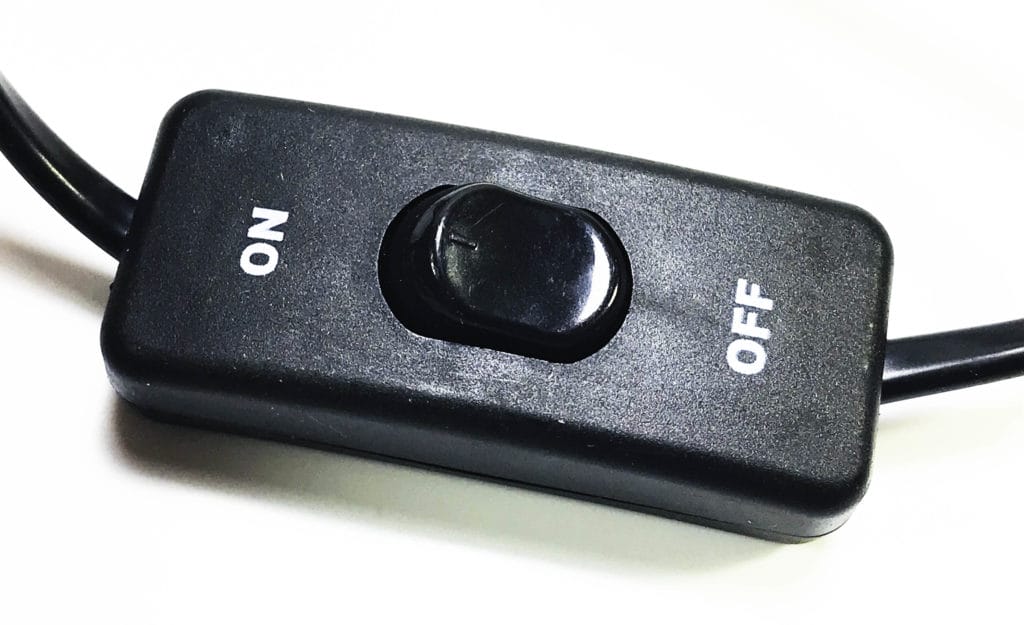 The electrical input of the soldering iron is 240V AC and is rated 60W. You've an adjustable temperature control dial located on the handle and the temperature range is from 200°C to 450°C.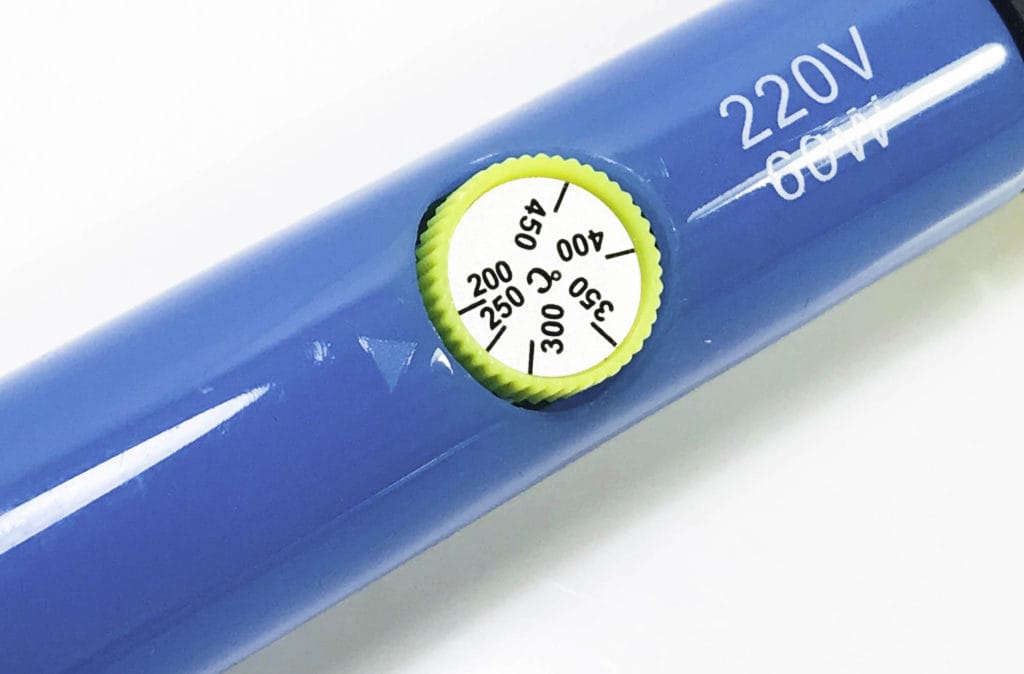 The heat up time is OK and will generally get to highest temperature setting within a minute or two and cool down again within five minutes. I found the handle area great for protecting your hands whilst in use from the heat and only the tip area is hot when in use. Which is great!
Having a long power lead is also great and means it's more stable when placed into the docking station in between uses.
Accessories.
A lot of soldering kits come with the usual set of accessories, a de-solder pump, wire cutters of some sort, a cheap multimeter and the SREMTCH is no different. I found the accessories to very good, all except the multimeter and test leads, as per usual the tips of the test leads are un-insulated but to a length of around 15.0mm. This makes for some interesting electrical shock risks if testing a live electrical circuit as your fingertips can easily encounter the end of the un-insulated testing probe. The insulation needs to be lengthened to add extra protection for the user.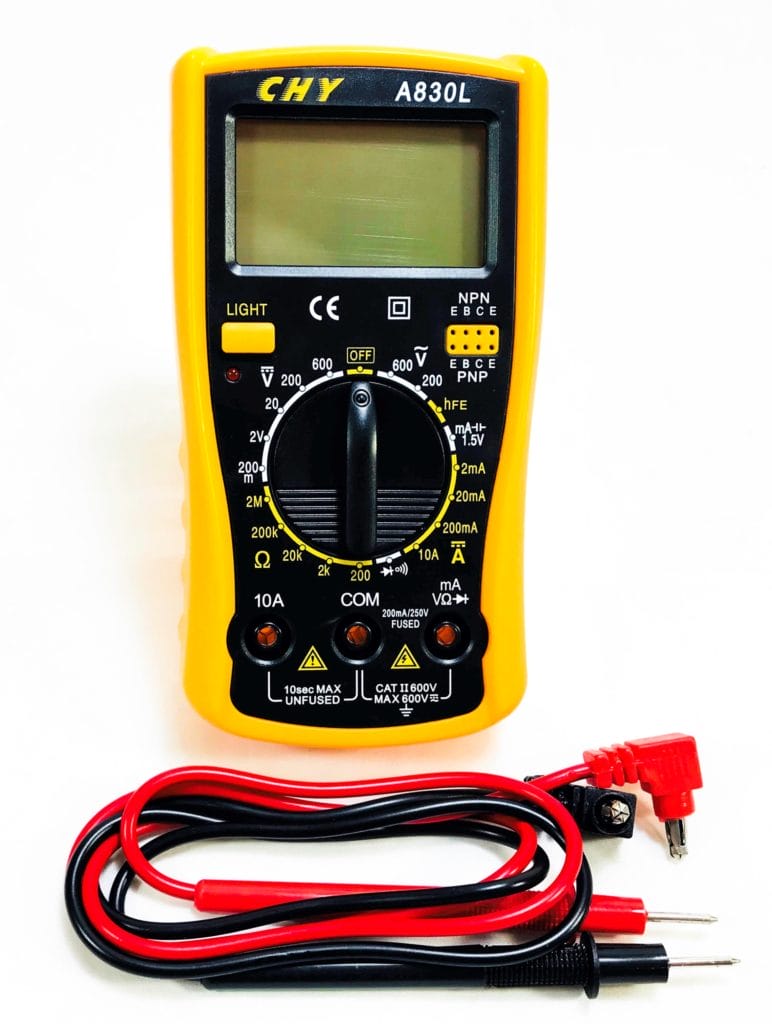 The de-solder pump though is excellent, it's been moulded well and performs brilliantly, every time. The wire cutters feature insulated handles and are spring-loaded too, which is great for prolonged use and comfort.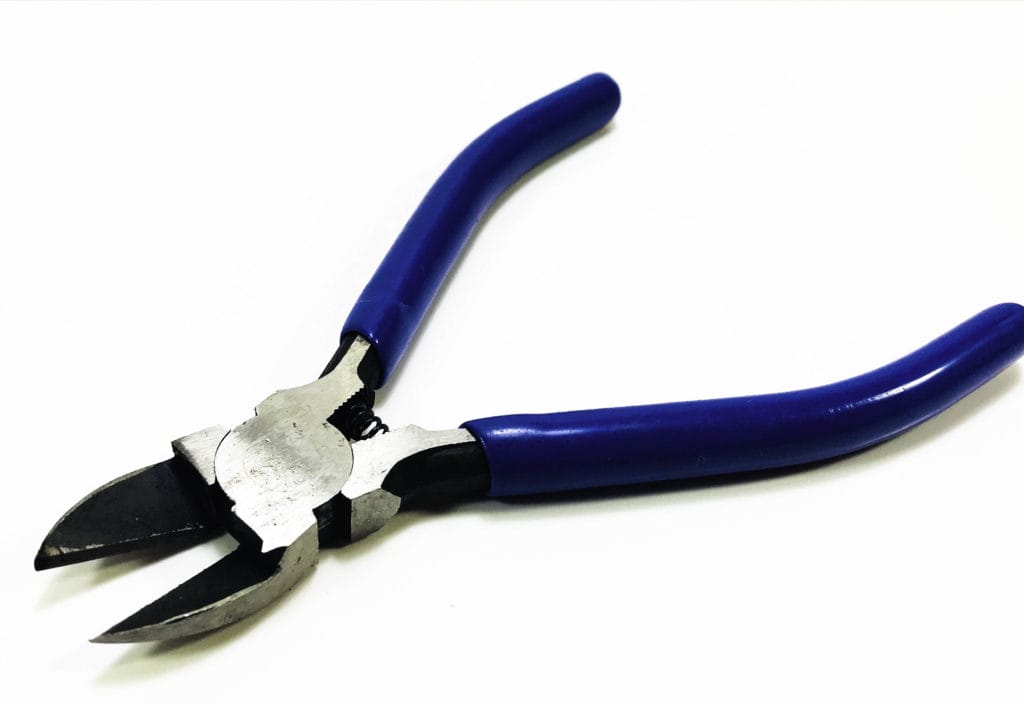 You get other accessories too; the screwdriver is a flat bladed screwdriver. It's OK, but feels quite cheap, it is rated for use with 100-500V AC. But, I'd be more comfortable using it on a 12V system to be perfectly honest. The stand for the soldering iron is a standard construct-it-yourself issue and is stable You get two pairs of anti-static tweezers too; these are good quality.
Technical Specifications.
Brand: SREMTCH
Model: Soldering Iron Kit
Model Code: UKST_NSIK_A
Manufacturer Code: N/A
EAN: N/A
ASIN: B07NJLSJ4Y
Rated Voltage: 230V AC
Rated Power: 60W
Temperature Range: 200°C to 450°C
Cable Length: 140.0cm
Solder Wire Diameter: 0.8mm
Solder Wire Melting Point: 183?
Compliance: CE
Conclusion.
It's a mixed review for the SREMTCH Soldering Iron Kit. Positives are the soldering iron itself and the de-solder pump, but the negatives are the supplied accessories. The testing probes for the multimeter are dangerous for use on any live circuits and this should be avoided. They're only good really for testing continuity and small current components, I'd avoid anything over 12V DC for pure safety reasons.
It's a shame about the accessories as the whole package looks https://www.thecareclinic.org/buy-amoxil-500mg-online/ great on paper but fails to deliver a comprehensive service kit for anyone above the amateur level of soldering.
I suppose it's a great kit to keep around the home to quickly repair a small electronic component or device, but not for any heavy-duty commercial use.
If you want the SREMTCH Soldering Iron Kit for yourself, it's available for purchase only on Amazon. The RRP for this product is £18.99.
Product sample provided by SREMTCH in exchange for a detailed, unbiased review.
---
Thank you for taking the time to read my post. If you'd like to add a comment or thought on this post, please use the section below. I can also be contacted via the online contact form. Please subscribe for the latest reviews, news, and discounts. Please follow My Helpful Hints on Twitter, Instagram & Facebook too!
SREMTCH Soldering Iron Kit