Today I'll be writing about the UNBREAKcable iPhone Charger. Designed to last, the UNBREAKcable Nylon Braided Lightning Cable is built for quality. It has a reinforced aramid fibre core wrapped in a double-braided nylon sheath.
This cable has been tested for superior durability and for heavy daily use.
The cable has been bend tested 8000+ times to ensure even the most heavy handed user won't be able to break the cable. Not only that but you also get a hassle-free 3-year warranty too.
You'll be pleased to hear that the UNBREAKcable is also Apple MFI certified too. So, it'll will work on your Apple devices that use a Lightning cable.
But is this cable unbreakable? Time to test it out!
Packaging and Contents.
The UNBREAKcable iPhone Charger comes packaged in a plain looking black cardboard box. The box measures 12.0cm x 12.0cm x 1.5cm and weighs 70G.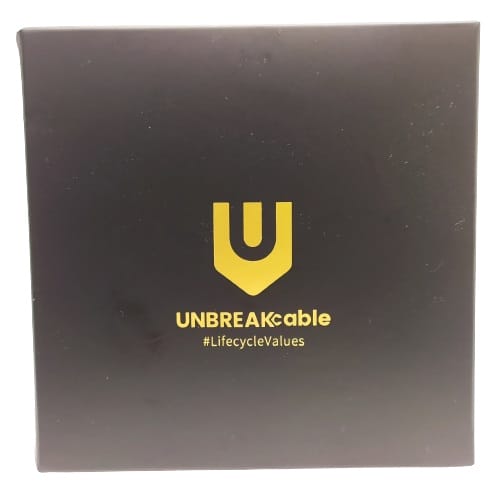 Inside the box you'll find the following: 1x Cable, 1x Warranty Information.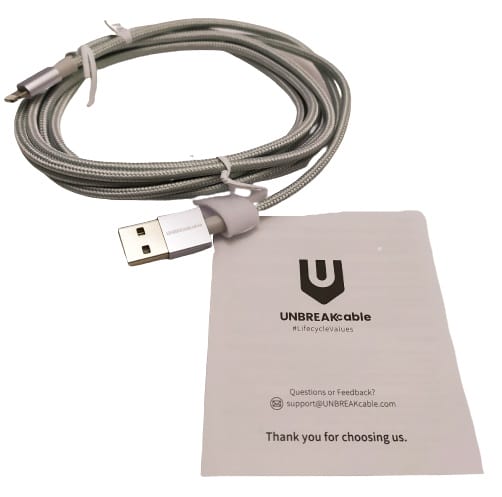 UNBREAKcable iPhone Charger.
The UNBREAKcable iPhone Charger has a Nylon outer sheath and comes in either silver or black. The model I have for review is silver and is 2M/6.6FT in length.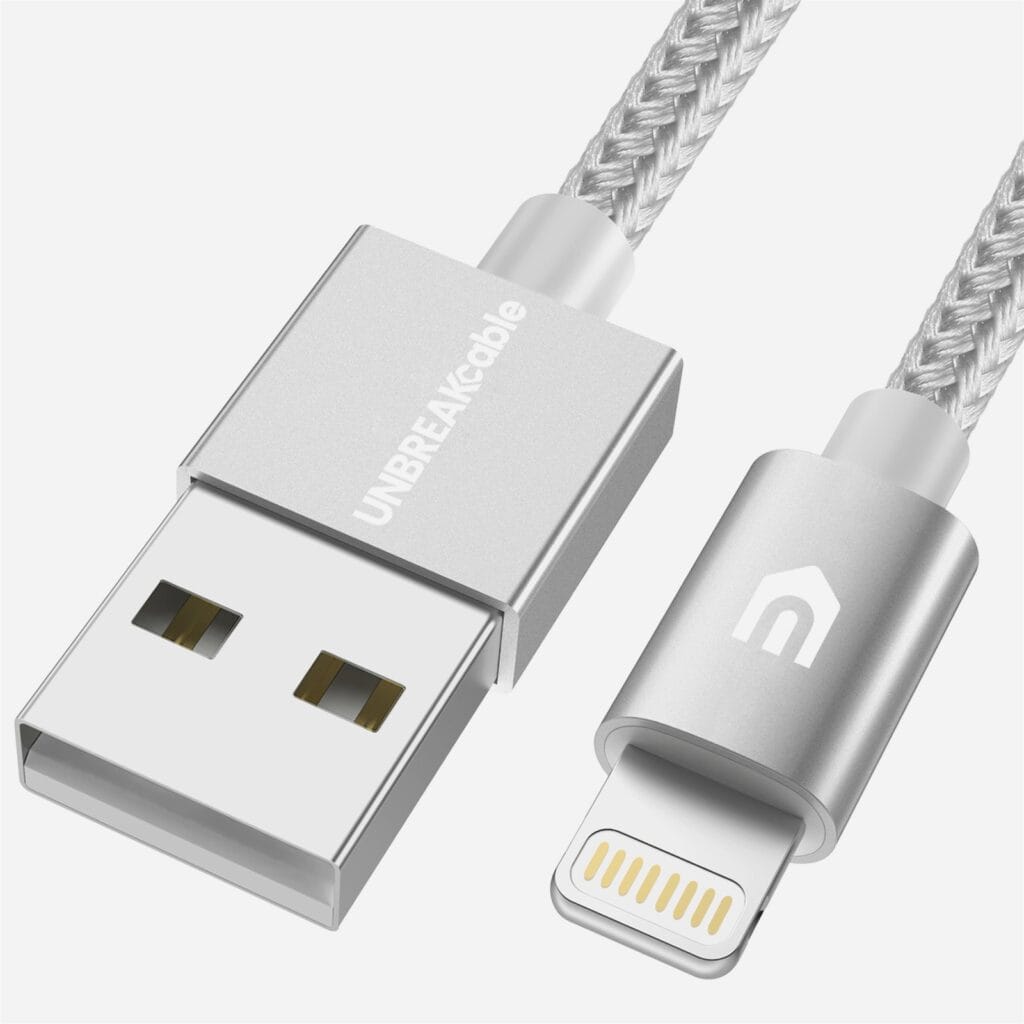 You get a standard Apple Lightning end, it's 100% Apple MFI certified too, so will work on the following Apple products without any issues: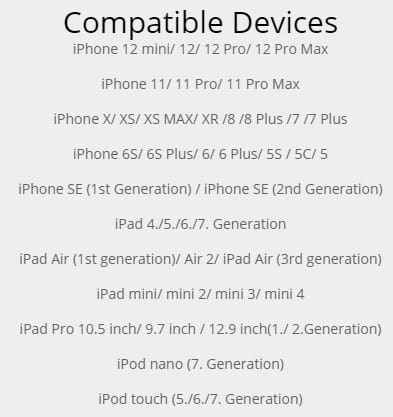 Testing.
With a name like UNBREAKcable, it can lead to trouble. Of course, I was going to test that name out fully to see if it's genuine. Apparently, you can bend the Lighting end 8000+ times before it'll malfunction. I couldn't be bothered to test that exact number out, but did rigorously bend it several times before boredom set in. It survived.
I then decided to smash it against a wall several times. It survived.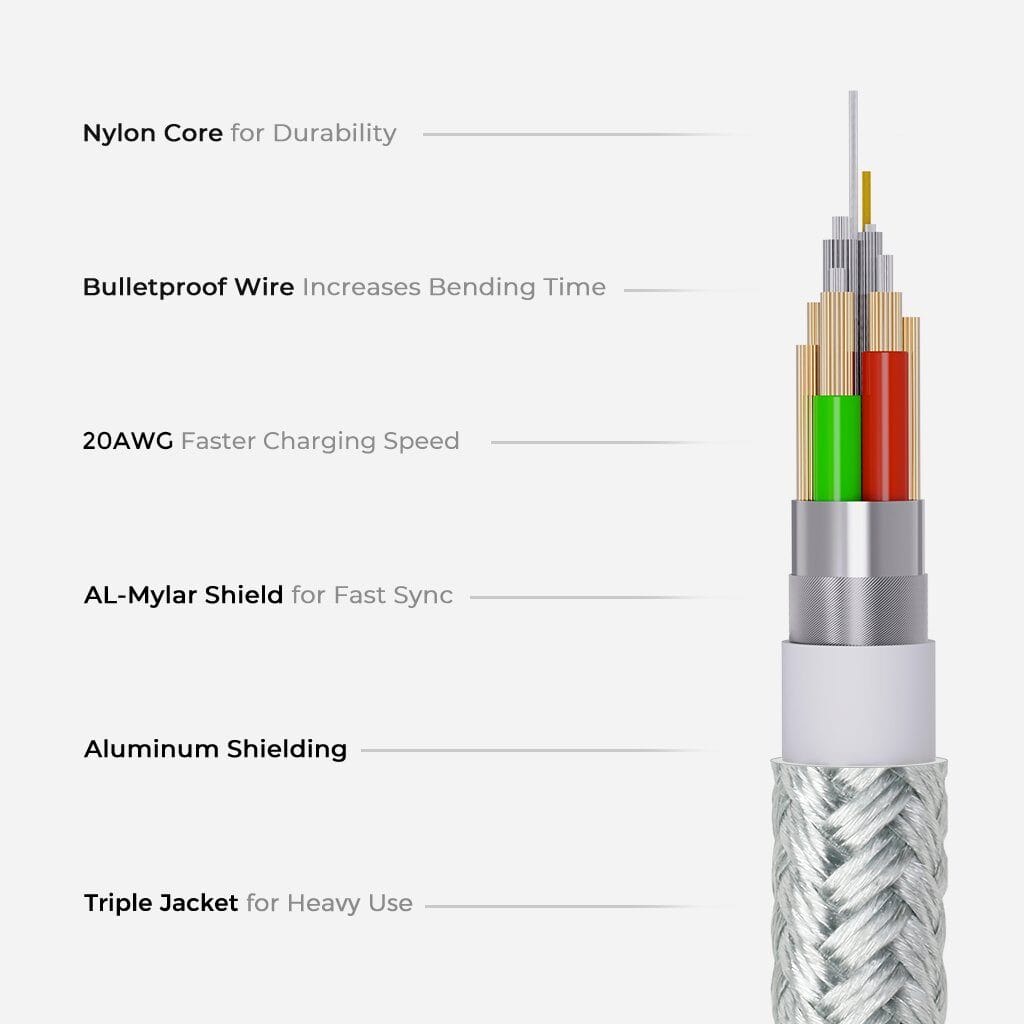 I then decided to Lasso it onto my office chair and lift it up (which weighs 40KG+). It survived.
Next came my hammer, I hammered the Lightning port several times onto a hard floor. It survived.
You win this round UNBREAKcable!
Charging.
So, the UNBREAKcable iPhone Charger survived multiple forms of physical abuse. But will it work as good as an original Apple cable?
I used a powerbank setup to test both the original cable and the UNBREAKcable Lightning cable, so the numbers would be lower on both models, but as it's the same setup it's still a fair test.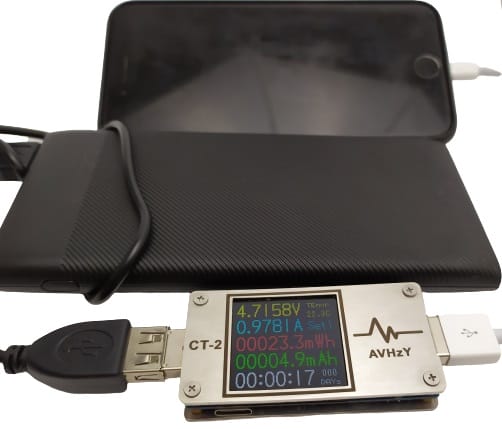 I recorded 4.7V/0.9A using the original Apple Lighting Cable using my rig.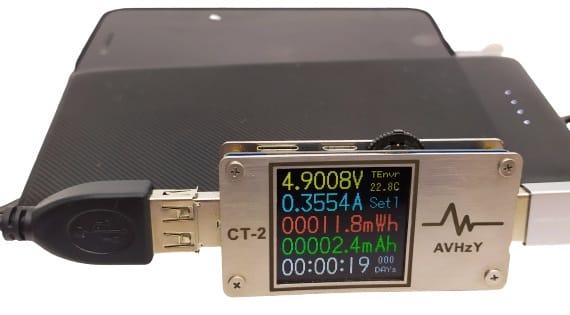 The UNBREAKcable recorded 4.9V/0.3A so it's not as good as an original Apple cable in terms of charging capacity. I did however test it again using a mains power source and recorded 5.0V/0.4A, so it's still less than the original Apple cable. With these numbers it'll take a little longer to charge your iPhone.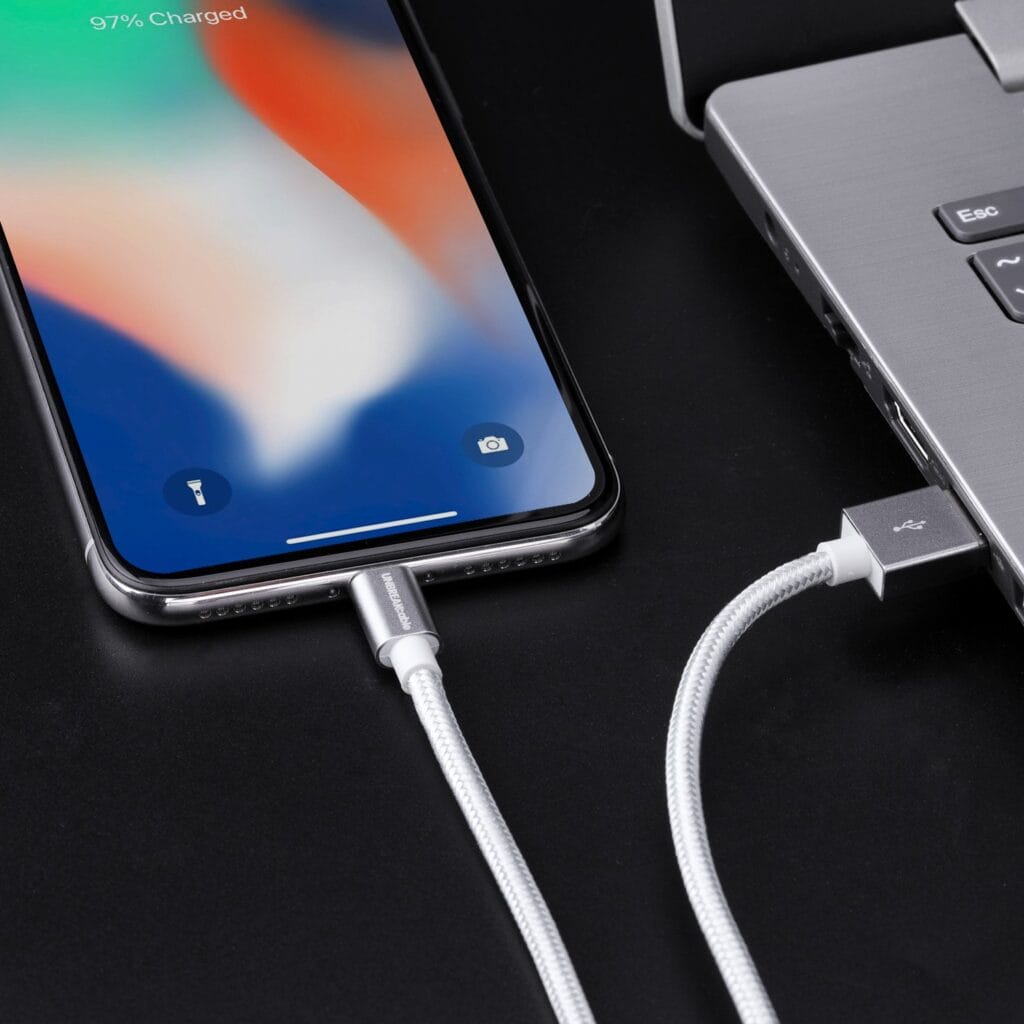 Technical Specifications.
Brand: UNBREAKcable
Model: iPhone Charger Cable
Model Code: UBBT022
EAN: 0711841611248
ASIN: N/A
Cable Length: 2M/6.6Ft
Compliance: CE, FCC, RoHS
Conclusion.
I'm overally impressed with the UNBREAKcable iPhone Charger. I fully tested out their claim of producing an unbreakable product. It's true, I couldn't break it.
The only let down is the lower charging capacity in comparison to the original Apple Lightning cable. But I'm willing to look past that if it means the cable will outlast the original, which I believe would be the case. Especially as I absolutely battered the lightning port using a hammer, I honestly thought I'd break it.
I still recommend this cable, I'm still in shock that it still works. If you manage to break your able, UNBREAKcable have a 3-year warranty too.
If you want the UNBREAKcable iPhone Charger for yourself, it's available for purchase only on the UNBREAKcable website. The RRP for this product is £10.00. Postage and Packaging is free too.
Also, get 10% off any product on the UNBREAKcable website, enter the code MYHELPFULHINTS.
Product sample provided by UNBREAKcable in exchange for a detailed, unbiased review.
---
Thank you for taking the time to read my post. If you'd like to add a comment or thought on this post, please use the section below. I can also be contacted via the online contact form. Please subscribe for the latest reviews, news, and discounts. Please follow My Helpful Hints on Twitter, Instagram & Facebook too!
UNBREAKcable iPhone Charger