Today I'll be writing about the XTAR T1 Keychain Torch. A new product that's only just came onto the market. I've reviewed a few items for XTAR now and I'm a huge fan of their high-quality and inexpensive products. I'm one of only a few lucky people who've gotten hold of this new product from XTAR.
The XTAR T1 Keychain Torch is exceedingly small in stature but packs a serious punch in terms of light output. It also has multiple light modes and even different coloured lights too.
It's rechargeable and uses a USB-C port to enable quick and efficient charging.
So, is this small torch any good? Time to test it out!
Packaging and Contents.
The XTAR T1 Keychain Torch comes in a metal tin with a plastic product viewing window. The tin measures 9.0cm x 6.0cm x 2.0cm and weighs 65G.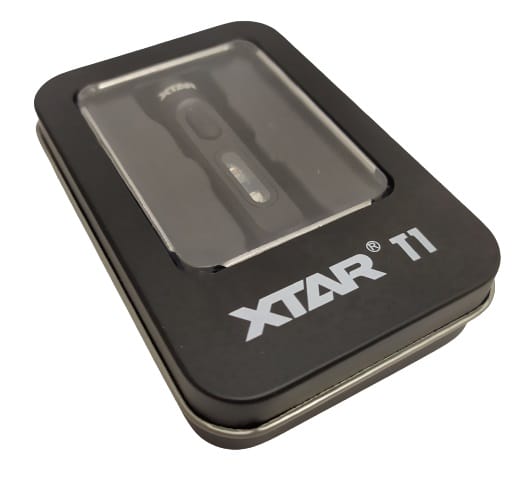 Inside the tin you'll find the following items: 1x Torch, 1x Keychain, 1x USB-C Cable, 1x English/Chinese User Guide.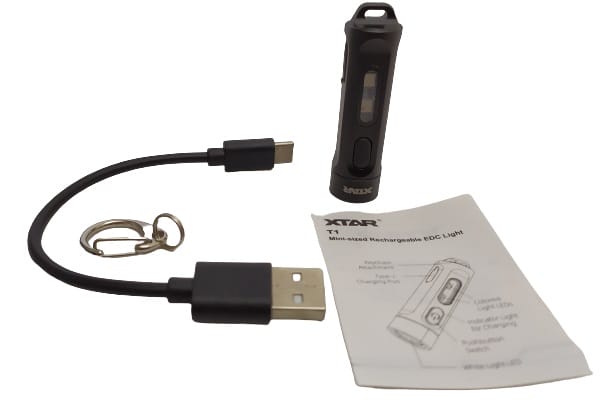 XTAR T1 Keychain Torch.
The XTAR T1 Keychain Torch is black in colour, it's constructed from high-grade AL6063 Aluminium Alloy with a 12% body thickness, it's super tough whilst still being lightweight. This material means the T1 can withstand a vehicle running over it.
The XTAR T1 Keychain Torch is nice and compact, it measures 57.6mm in length, has a 15.8mm diameter and weighs a mere 18.5G.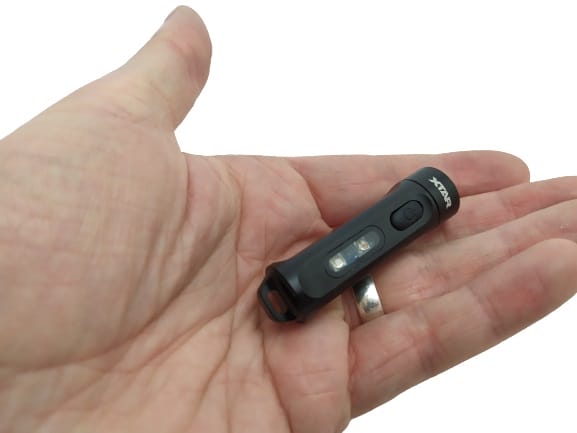 Remember that claim from XTAR that the T1 can withstand being run over? I had to test it out to see if it was true or marketing guff, turns out it's true! I have a Vauxhall Zafira, so it's not exactly the lightest of vehicles either, I also drove back and forth onto the T1 and surprisingly it still worked, the only thing was a few pieces of paint became chipped as the T1 scrubbed against the tarmac.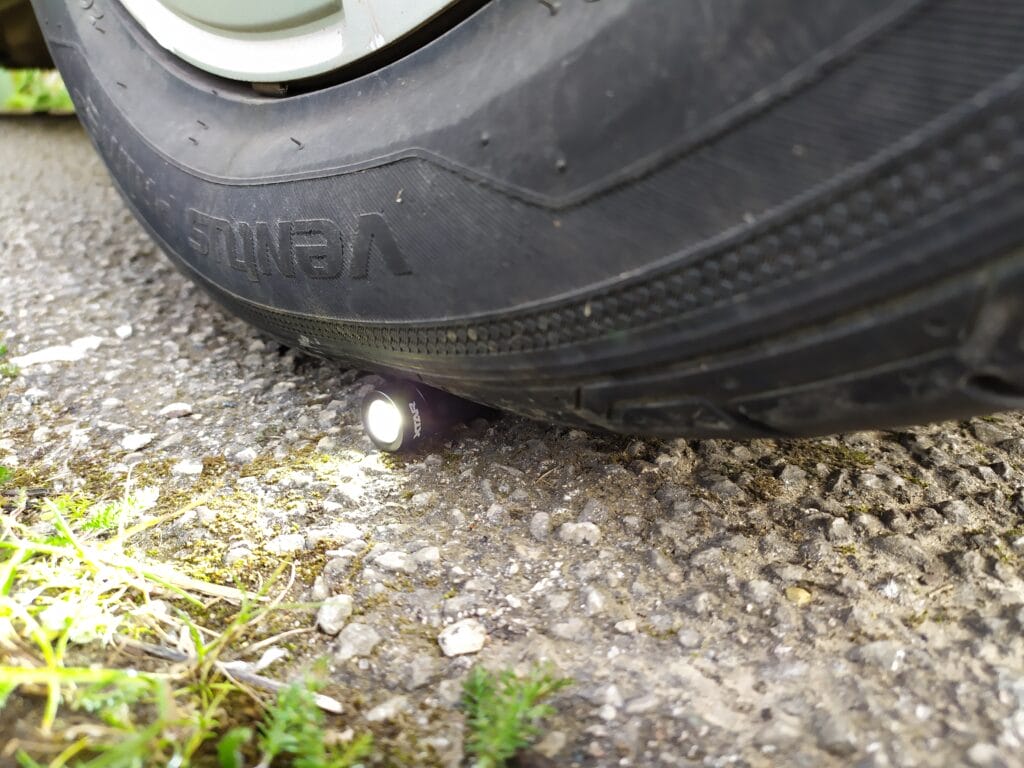 Charging.
The XTAR T1 Keychain Torch has an in-built rechargeable Lithium-Polymer battery that requires a recharge via the USB-C port located on the side. You can use the supplied USB-C/USB-A cable, but it only measures 18.0cm in length, so it's probably best to use another USB-C cable. You're required to charge the torch via a standard 5V DV USB outlet charge, charging is indicated by a red light located on the on/off button that turns green upon a successful charging cycle.
Charging takes around an hour to fully charge, and depending on the light setting, can last upto 243 minutes before requiring a recharge.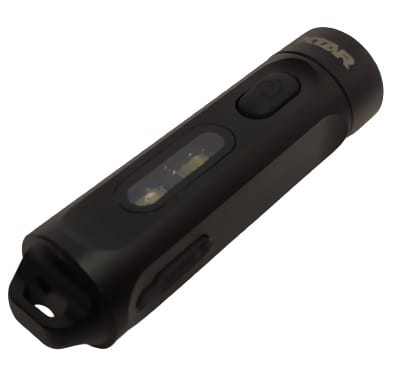 The XTAR T1 Keychain Torch uses one CREE XP-G3 LED head, and two-colour changing LEDs on the side, each housed in a strong glass housing.
The USB-C port features a silicone dust cover, which can only withstand slight water splashes (i.e., light rain) and won't fully protect the T1 torch from total water ingress.
Capabilities.
The XTAR T1 Keychain Torch maybe small, but don't let its size fool you. It's a powerful little torch. The main torch head has 6 different light outputs capable of reaching 500lm, the side body LEDs can also produce red, green and blue coloured light outputs, along with an alternating colour pattern for emergency use.
That's not all, the side LED area also have a UV light function too, so you're able to check things like bank notes with ease.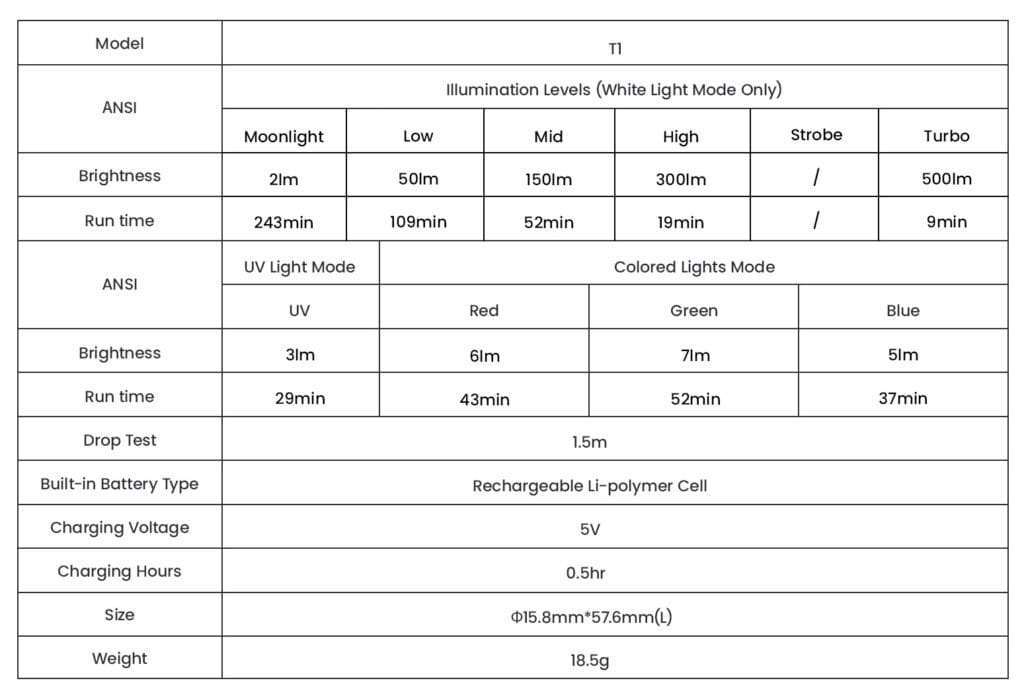 To switch between functions, you need to press the power button in several ways. Pressing once will put the T1 onto the lowest light output, each time you press the button thereafter it'll cycle through right up to turbo mode. You can also access turbo mode by simply pressing and hold the button. Pressing twice in succession will activate the side LEDs and each sequential pressing of the button will cycle through the different coloured light functions. If you press three times in quick succession will activate the UV light.
Pressing and holding the button in any of these modes will turn the torch off. The XTAR T1 Keychain Torch also has a memory chip built in too, so it'll remember your last choice (excluding the strobe function) and automatically turn on to that setting too.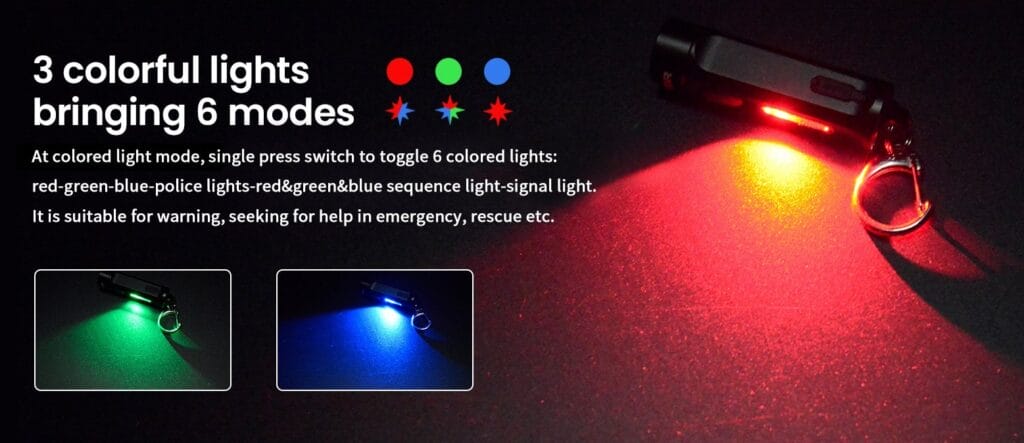 Technical Specifications.
Brand: XTAR
Model: T1 Keychain Torch
Manufacturer Code: T1000000112
Manufacturer Reference: N/A
EAN: 6952918343622
ASIN: N/A
Compliance: CE, FCC, RoHS
Conclusion.
I cannot fault the XTAR T1 Keychain Torch. It's an absolute beautiful little torch that you can easily carry around with you. It's powerful enough too and has so many cool user functions also.
I tried to run it over and break it too and failed. It's durable, powerful, lightweight, and compact.
If you want the XTAR T1 Keychain Torch for yourself, it's available for purchase only on AliExpress. The RRP for this product is £38.45.
Product sample provided by XTAR in exchange for a detailed, unbiased review.
---
Thank you for taking the time to read my post. If you'd like to add a comment or thought on this post, please use the section below. I can also be contacted via the online contact form. Please subscribe for the latest reviews, news, and discounts. Please follow My Helpful Hints on Twitter, Instagram & Facebook too!