The UGears Tower Windmill is another fantastic wooden model kit from the huge UGears library of models to choose from.
This kit features a large and moving windmill, and two figurines.
The idea behind all UGears models is to be able to build a kit by following a step-by-step instruction without needing any glue or special tools.
But was this model easy to build? Will it work? Time to test it out!
Packaging.
The UGears Tower Windmill comes packaged very neatly in a White cardboard box which features product images and specifications printed on it.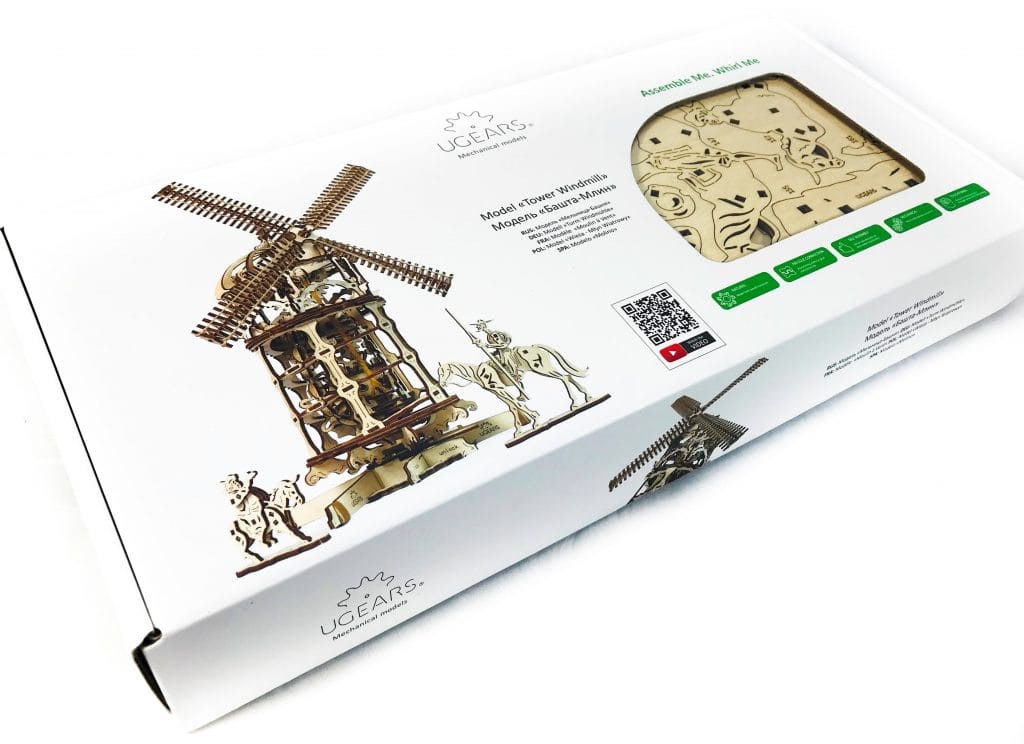 Packaging.
Upon opening the UGears Tower Windmill box you'll find the following items. 9x Cut Wooden Sheets, 2x Different Types of Elastic Bands, 1x Pile of Fabric, 1x Twine, 1x Nylon Thread, 1x Sandpaper, 1x Candle Wax, 1x Multi-Lingual Instructional Guide.
UGears Tower Windmill.
The UGears Tower Windmill comes in a step-by-step build kit, you get all the required accessories in order to construct this brilliant windmill.  Although you get some candle wax and sandpaper supplied with your kit, I found these both were used up very quickly.  I had to resort to using another candle and another sheet of sandpaper.  It's a shame as the candle wax supplied is very soft and provide excellent lubrication.  You'll also need a craft knife of some sort to cut threads and the elastic bands.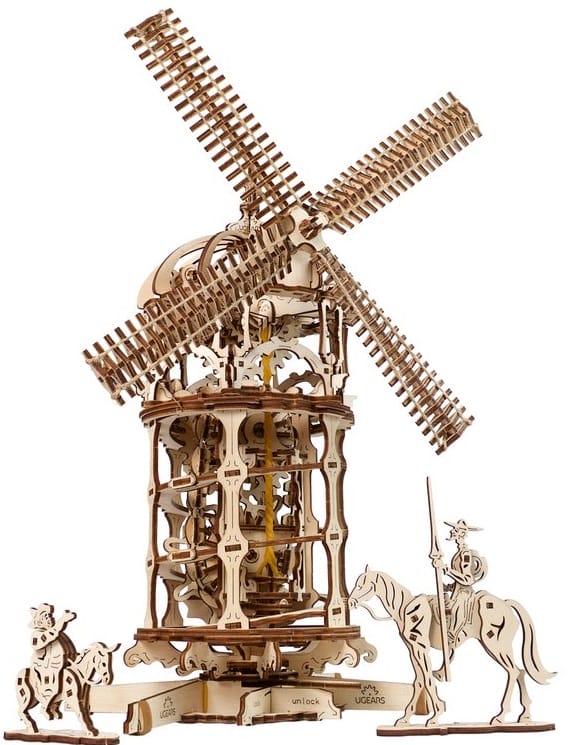 The UGears Tower Windmill kit has been designed for anyone 14 years or above, this is due to small parts and the complexity of the build.
The illustrated instruction book is simple enough to follow along without any issues. The important things to note when building come with a Red explanation mark. You also get a few spare parts too, as some of the pieces are very fragile and can break easily.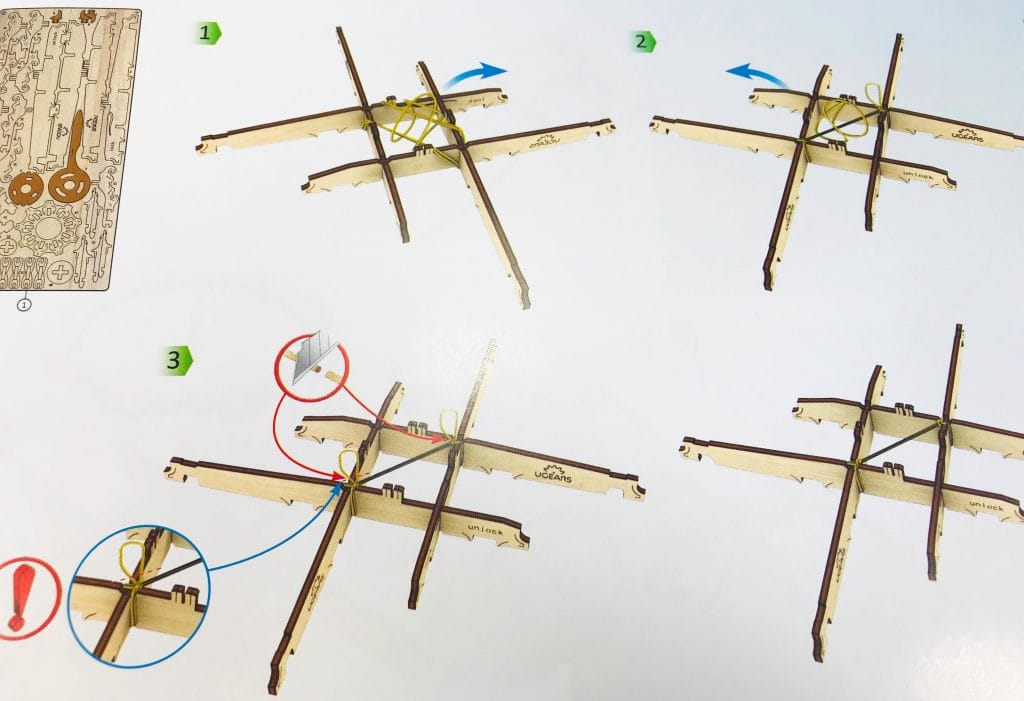 Building the Tower Windmill.
The first thing you'll need to look for on the wooden kit boards is the wooden pry tool, it's located on board number 9.  This tool helps you remove parts from the boards and helps you to fit some parts together.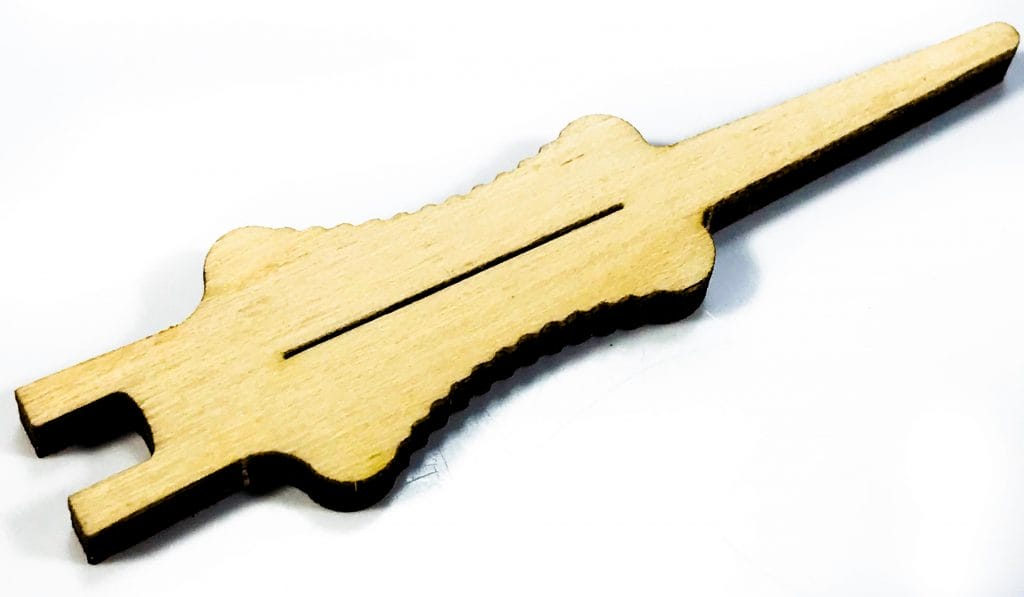 Now, simply follow along with the illustrated step-by-step guide.
I constructed the model over a few weekends and in total I must've spent around 30 hours in total constructing the windmill.  So, this model isn't a quick model to construct and you'll need to have a lot of patience as there's a lot of technicality to the build.
The build was OK, but there were a few issues that hindered my progress.  Firstly, I snapped a few parts! So, I had to use some super glue and repair a few items.  You do get some additional spare parts with the kit, but there weren't any spare parts for the ones I broke.
Secondly, I constructed a part wrong, this wasn't noticed until towards the end of the build where it didn't work!  So, I had to carefully disassemble the affected parts until I got it correct.
The Finished Piece.
Finally, after all the breakages and mistakes I constructed the Tower Windmill.  Despite all the issues I came across building the model, I still thoroughly enjoyed building it.  It's certainly been a labour of love!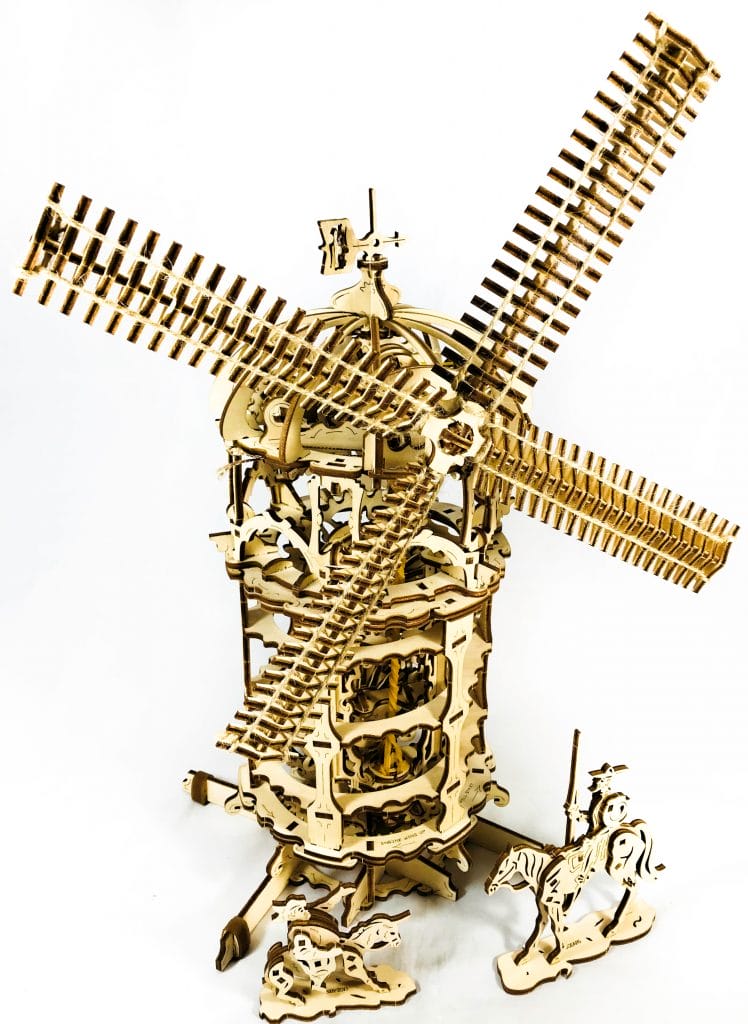 The Tower Windmill is not only a good-looking wooden piece, it's also a mechanical model which moves!
To get the model to move you need to wind-up the cage section fully around 15 times and then using the release switch, set it loose.  Both the cage section and the windmill blades rotate.  Although, I found the blades to rotate slowly compared to the middle cage section which seems to unwind itself very quickly.  I also at one point over rotated the model and snapped a whole section of elastic bands.  But, luckily UGears supplied 3 spares!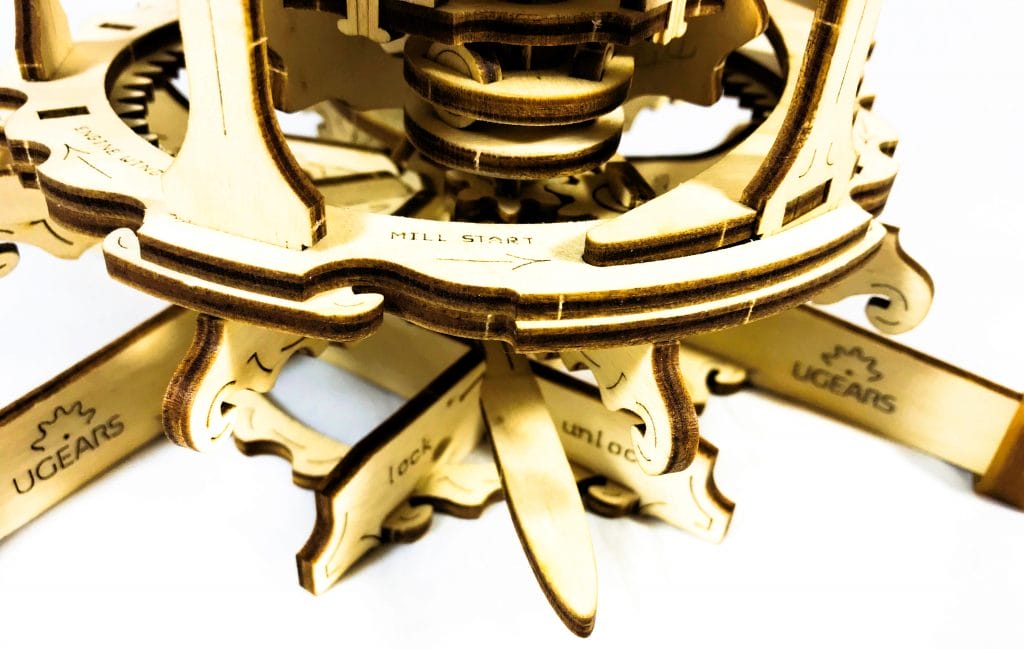 I love the whole look of the finished model, even as a static model it's a thing of beauty!
Technical Specifications.
Brand: UGears
Model: Tower Windmill
Model Code: 70055
EAN: 4820184120846
Material: 100% Plywood
Scale: 1:50
Number of Components: 585
Estimated Build Time: 12-15 hours
Model Size: 350 x 485 x 220 mm
Compliance: CE
Conclusion.
I enjoyed building the UGears Tower Windmill.  I did run into some build troubles along the way that resulted in me using glue, and I did also fit some things incorrectly, but overall, I'm very happy with the finished piece.  The kit itself comes with some excellent candle wax, the only trouble issue for me was that it just wasn't enough!  The same for the sandpaper supplied, a little more and it would've been perfect.
But on a positive note, I have enjoyed building the Tower Windmill, I found it more of a challenge compared to the Chronograph which I built last time and I enjoy the bigger kit builds.
I can't recommend this model enough though, it's very enjoyable being able to sit down and complete this wonderful kit.  UGears have many different model kits available, some with mechanical movements, some not.  They have a product range that'll suit everyone.
If you want the UGears Tower Windmill for yourself, it's available for purchase only on Amazon. The RRP for this product is £58.99.
Product sample provided by UGears in exchange for a detailed, unbiased review.
---
Thank you for taking the time to read my post. If you'd like to add a comment or thought on this post, please use the section below. I can also be contacted via the online contact form. Please subscribe for the latest reviews, news, and discounts. Please follow My Helpful Hints on Twitter, Instagram & Facebook too!