The Torus Pro N68 Fitness Tracker is an all-in-one fitness tracker that records your heart rate, blood oxygen levels, steps taken and how many calories you've burned throughout the day.
You can also get alerts displayed on the OLED screen itself, you can see your SMS, Social Media Alerts and incoming call alerts.
Another great feature of the Torus Pro N68 is the sleep monitoring function, you can record your sleeping patterns, and if you wish, set a silent wake-up alarm too.
But is this tracker any good? Is it easy to set up? Time to test it out!
Packaging.
The Torus Pro N68 comes packaged in a three-tone coloured cardboard box. The box measures 11.5cm x 11.5cm x 3.0cm and weighs 155G.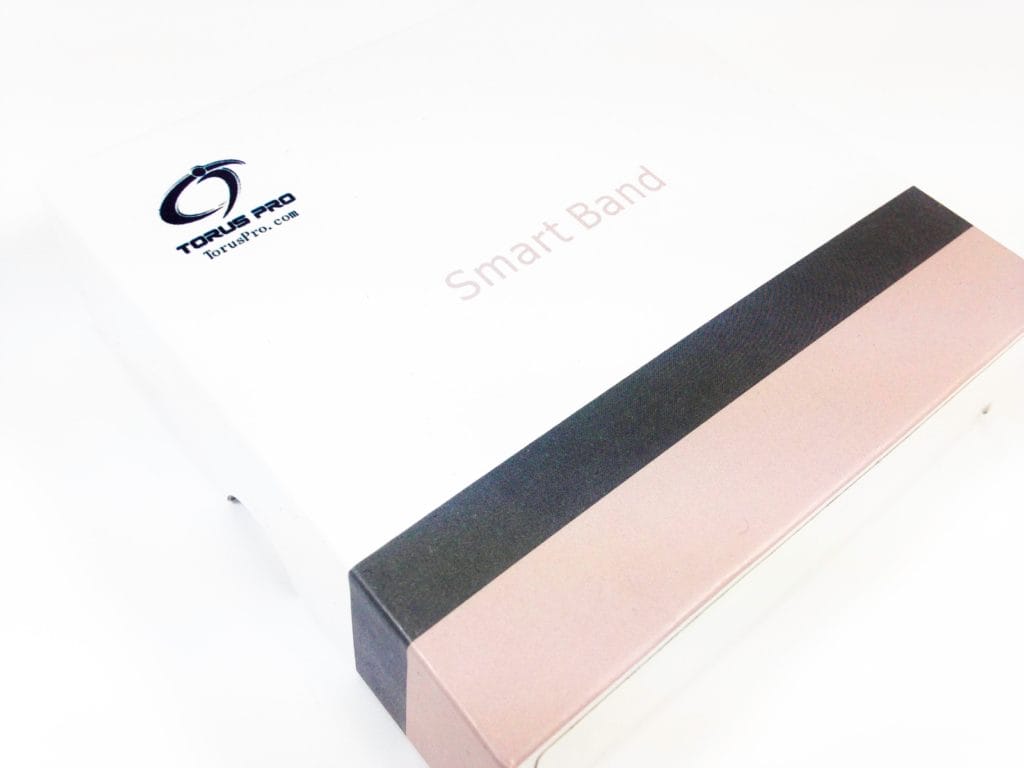 Contents.
Upon opening the Torus Pro N68 box you will find the following items. 1x Fitness Tracker, 1x USB Charger, 1x Multi-Lingual User Guide.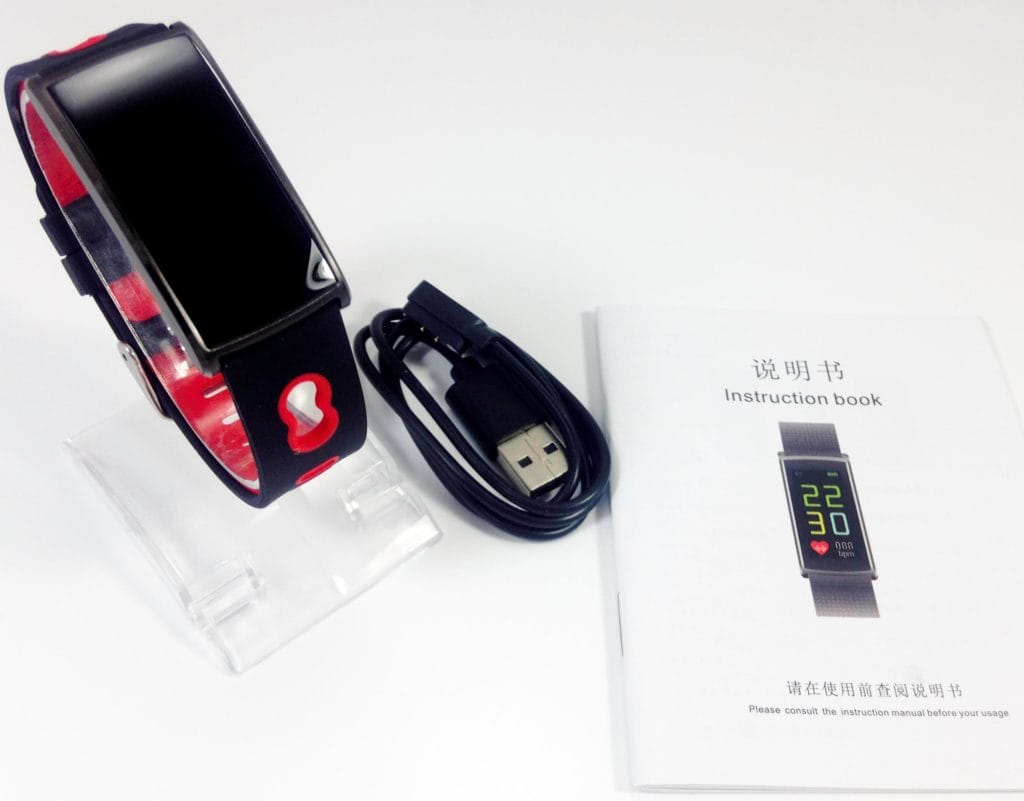 Torus Pro N68 Fitness Tracker.
The Torus Pro N68 Fitness Tracker is Black in colour with Red detailing and features a Matt finished Thermoplastic Polyurethane (TPU) strap. The main focal area features an OLED screen which measures 4.0cm x 2.0cm and the strap can fit a wrist circumference anywhere from 14.0cm to 20.0cm and weighs 35G. You can also select the other colour combination of Black/Grey.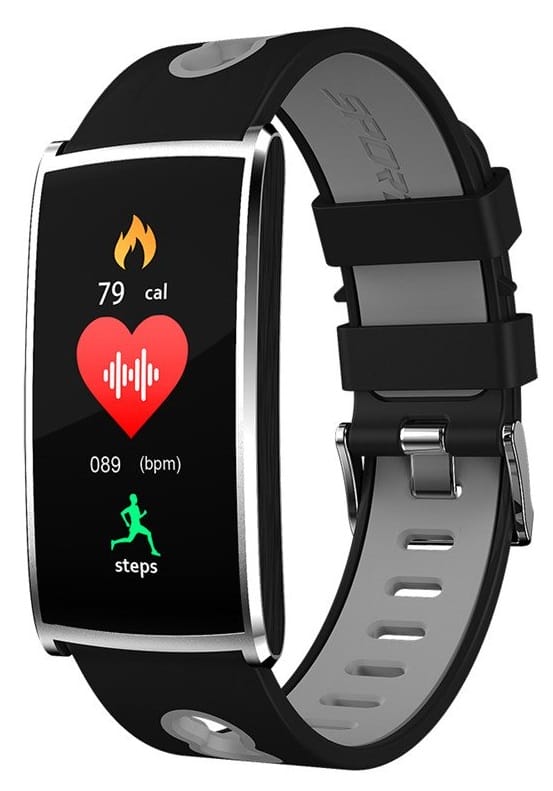 The strap itself fits like a traditional style watch strap, you get multiple holes for the clasp to fit into. The fitness tracker needs to be secure against your wrist but without too much pressure or you'll end up getting false heart rate readings.
The OLED screen features coloured moving graphics that not only look cool but ensure you can see the screen in all types of light levels, night or day!
The heart rate sensor is located on the underside of the OLED screen, this sensor is used to monitor and record your heart rate in Beats per Minute (BPM). You can also record your blood pressure too; this reading will be displayed in millimetres of mercury (mmHG).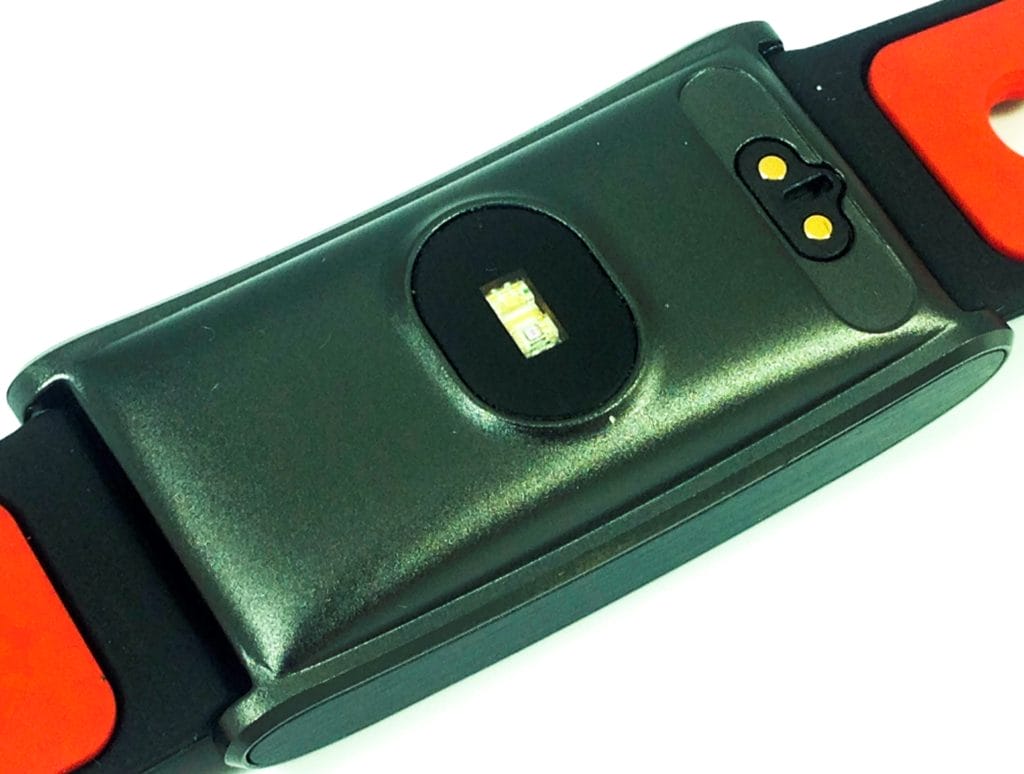 Setting up the Fitness Tracker.
Before I start, I must tell you the supplied multi-lingual user guide is very hard to follow, the English section is littered with spelling mistakes and strange sentence wording.  It's obvious to me that it's a straight copy and paste from Google Translate from Chinese to English.  The text size is also an issue, it's so small!
I will try my best to give you a step-by-step setting up guide.
The first thing you'll need to do is give the Torus Pro N68 a charge, to do this you'll need the special charging cable (Which has a length of 60.0cm) and insert the USB end into any 5V DC power outlet.  You can use a mobile phone plug adapter, laptop, your T.V or even a powerbank! Now the two pins will automatically align to the charging section on the underside of the N68 using the power of magnets. The Torus Pro N68 will vibrate a few times to indicate a correct charging procedure.
You'll need to charge the N68 for around 1-2 hours and you'll get around 7 days of usage on a single charge.

You now need to download the app that is required to use the Torus Pro N68, it's called iBand (Although in the manual they've named it IBNAD)
iBand App.
The iBand app is free to use and you'll need this app to be able to use the Torus Pro N68, without it you can't set the time/date, monitor sleep, or make personal user settings on the band.
iOS user can download it from the App Store, whilst Android user can download it from Google Play Store. You can even scan the displayed QR code to get straight to it if you prefer.  But I think it's probably best you don't scan any QR codes!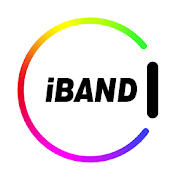 Please note:  The Torus Pro N68 Fitness Tracker requires a minimum operating system of iOS 8.0 or above for iPhone users and Android 4.4 for Android smartphone users.  You'll need to ensure that your device supports a Bluetooth connection of 4.0 or above!
Now open the iBand app on your device and scroll twice to the right and press the button 'Open a healthy life'.  You'll now need to allow iBand to send you notifications.
You can set up a user account if you wish, but it's not necessary. But, if you do want too you can add your picture, add your name, gender, age, height, and your weight!
I personally didn't bother and don't see the need to set up an account.
Now you'll need to bind the Torus Pro N68 to the iBand app, this basically means you're going to get them to communicate to each other.
The Binding Process.
To do this press the 'Bind Device' button on the settings page, the next page is Blue/White and straight away says 'No device found'.  Exit the menu and re-enter it again, you should now see 'N68' in a grey box, now select this box and then most importantly press the bottom button called 'Bind the device'.  The Torus Pro N68 is now connected and the date/time should now be correct. You can also see the remaining battery level on the settings page.
There're a few recording menu's which you can look through, you can see steps taken, sleep monitoring, heart rate, blood pressure, and blood oxygen levels.  You can also go further into each menu to see daily, weekly, and monthly recordings.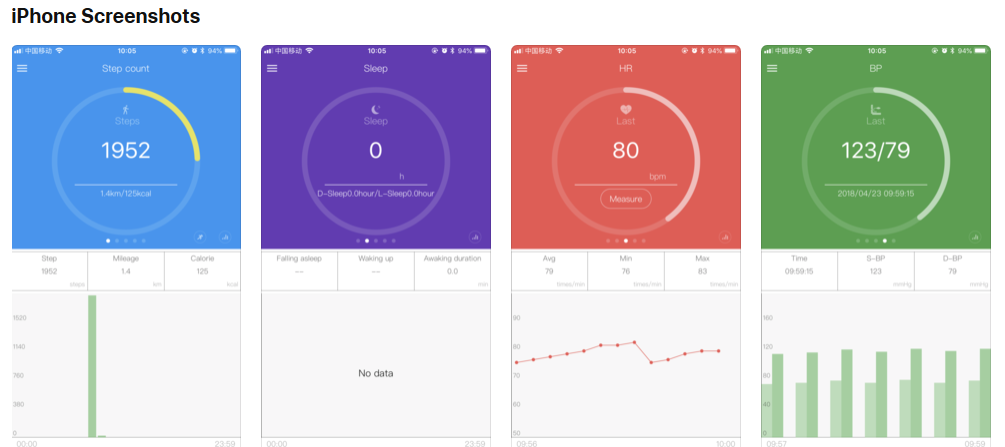 Menu Settings.
Most of the functions of the Torus Pro N68 is controlled by the iBand app. To access changeable settings, go to the menu option in top left of the iBand page and you'll see some settings further down the page.
Remote Camera: You can choose to use this option and the Torus Pro N68 will take photographs from your device, it's basically a wireless camera system.  When you open the setting, you'll see your camera and to take a photo press the camera icon on the band itself. You can even reverse the camera to take a selfie, but only if you wish too of course! To exit the camera press 'cancel' and the captured photo's will be in your library on your phone. The camera option is good, and you're able to zoom in/out but can't change/use anything else such as; flash, colour, video, etc.
Find my Watch: Do you constantly loose things and forget where you had them last? Well this option can help. Press find my watch and the Torus Pro N68 will rapidly vibrate to alert you as to where it is. But this only works if you're within 6-10M of the fitness tracker itself.  So, you might have to retry this option a few times and move about a bit with your mobile phone until you're within range.
Reminders.
This menu is called reminders, although you can set a reminder, it more about the setting up of alerts.  You can set call notifications on/off, if set to on you'll receive an incoming call alert on the OLED display of your Torus Pro N68.  But you can't answer the call. You can also choose to use the option for SMS messages, it's called message notifications and you'll receive a SMS message on the tracker limited to 140 characters. Sedentary reminder basically lets you set an alert to get you moving about again, so if you're into exercise, then this feature will be great for you. Alarm clock is straight forward, I don't think I need to explain what that option does, but the alert is silent with only a vibrating alert.
Further Options.
There's an option that say's Anti-Lost Alert, this will basically make your Torus Pro N68 vibrate every time you're out of the 6-10M Bluetooth range from your mobile phone.  I personally wouldn't use this option, it's a massive pain in the A**E. But if you do decide to use this option make sure you keep your mobile phone on you at all times or your fitness tracker will vibrate constantly! And finally, we get onto App reminders, again this is not really for reminding you off anything, but user settings for your social media account.  You can set settings for WeChat, QQ, WhatsApp, Facebook, and Line and receive alerts directly on the OLED screen of the Torus Pro N68.
Back on the main settings page there's more options for unit settings, lift sense, time format etc.
Using the Torus Pro N68.
As previously mentioned, a lot of the features/settings are controlled via the iBand app.  But you can still access some features using the fitness tracker itself.  The OLED screen features a touch sensitive area. In the manual they call this area 'Ouch Button Area' ???
The touch area is very sensitive and easy to navigate through to the different menu options. On the main screen is where you'll see the time/date and battery level. You can even change the look of this screen, press and hold the touch area and you can choose from 5 different screen options.
On the next page you'll come across is your daily steps page, here you can see your steps taken, distance, calories burned.
The third screen shows a picture of a bicycle, if you press and hold on this screen you can choose to cycle or running exercises.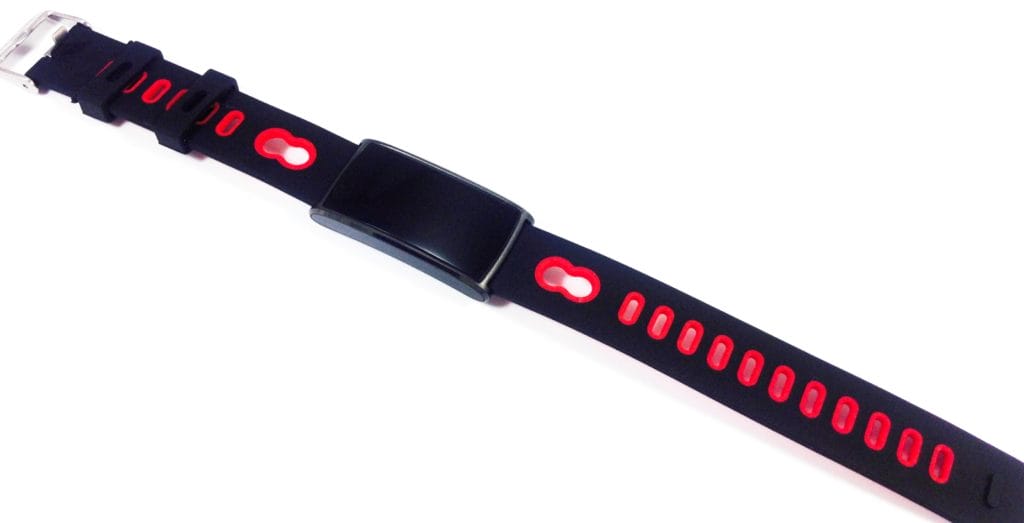 The fourth page displays a heart icon, press and hold to get your pulse, blood pressure, and blood oxygen recordings.  I wouldn't 100% trust these figures to be accurate and I'd use them as more of a guideline recording.
On the next page you'll see the sleep icon, here it will show you your sleep recording from your last night sleep.
You also get further options including the alarm clock and powering the Torus Pro N68 off.
Technical Specifications.
Brand: Torus Pro
Model: Fitness Tracker
Model Code: N68
ASIN: B077XJ1XX7
Connection Type: Bluetooth 4.0
Operating Distance: 10M
Battery Type: 80mAh Polymer Rechargeable Li Battery
Charge Time: 1-2 Hours
Usage Time: 7 Days
HR Sensor: Yes
Pulse Sensor: Yes
Working Temperature: Minus 10°C ~ 45°C
Compliance: CE, RoHS
Conclusion.
The Torus Pro N68 fitness tracker is a good looking and easy to use watch.  But the problem is the supporting app, it's quite clunky and hard to navigate through to the different menus.  The multi-lingual user guide is utterly useless too, it's so hard to follow and understand.  The text is also far too small to easily read!
It's a shame as the tracker itself is quite comfortable on my wrist and the strap also keeps my wrist cool and not sweaty. The touchscreen area is very good, and the responsiveness is very impressive.
Overall, it's a mixed review, on one hand the Torus Pro N68 is very good as tracker, but on the other hand the manual and supporting app really let it down.
If you want the Torus Pro N68 fitness tracker for yourself, it's available for purchase only on Amazon. The RRP for this product is £39.99.
Product sample provided by Torus Pro in exchange for a detailed, unbiased review.
---
Thank you for taking the time to read my post. If you'd like to add a comment or thought on this post, please use the section below. I can also be contacted via the online contact form. Please subscribe for the latest reviews, news, and discounts. Please follow My Helpful Hints on Twitter, Instagram & Facebook too!
Torus Pro N68 Fitness Tracker