The Tomons BL1002 Table Lamp radiates light in an even and soft manner through the linen lampshade.
This table lamp has a gorgeous appearance that's complemented with soft warm white lighting which creates a warm ambience in your room.
The Tomons BL1002 features 3 rubber wood supporting legs which retains the wood grain look.
Packaging.
The Tomons BL1002 comes packaged very neatly in a Brown cardboard box.  The box measures 25.5cm x 25.5cm x 19.0cm and weighs 1040G.
Contents.
Upon opening the Tomons BL1002 box you will find the following items.  1x Lampshade, 1x Base, 3x Wooden Legs, 1x LED Bulb, 1x English Written User Instructions.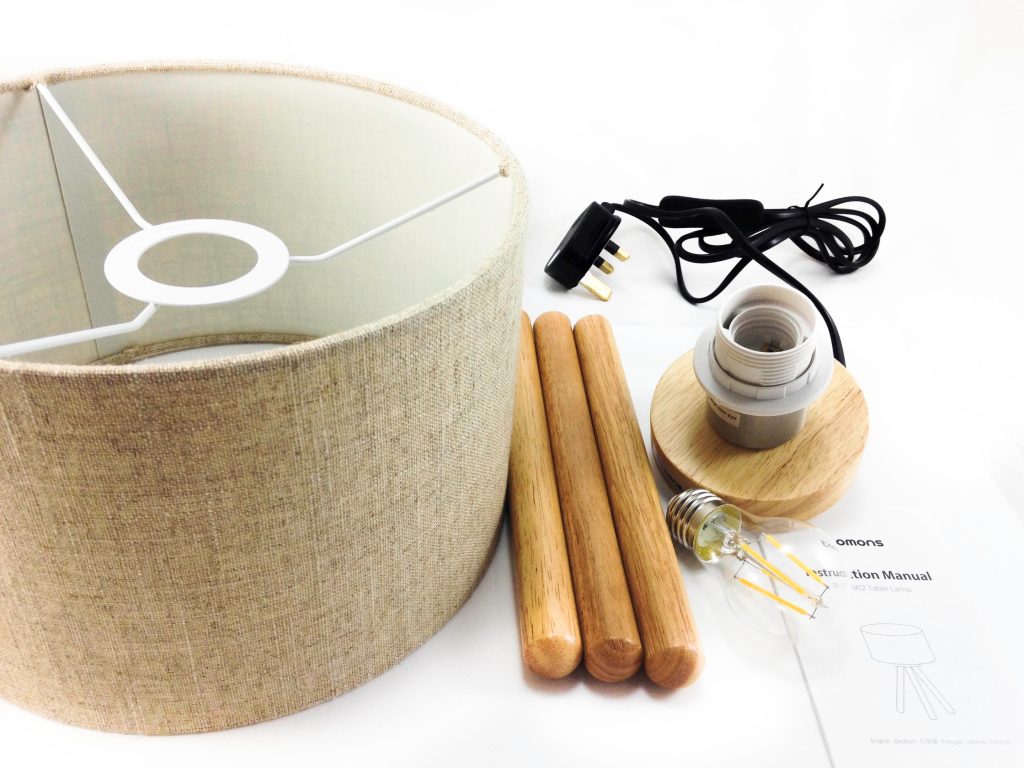 Tomons BL1002 Table Lamp.
The Tomons BL1002 Table Lamp comes flat pack, the assembly is very straightforward, and you'll be using the lamp in a matter of minutes.
To assemble you need to screw in the 3 wooden legs in a clockwise direction.  Next you need to unscrew the collar nut on the lamp holder.  You will now need to place the lampshade (Remove cellophane prior to this) onto the lamp holder and tighten up the collar nut in a clockwise direction until the collar nut fits nice and snug.  Now gently screw in the supplied LED lamp and enjoy your lamp!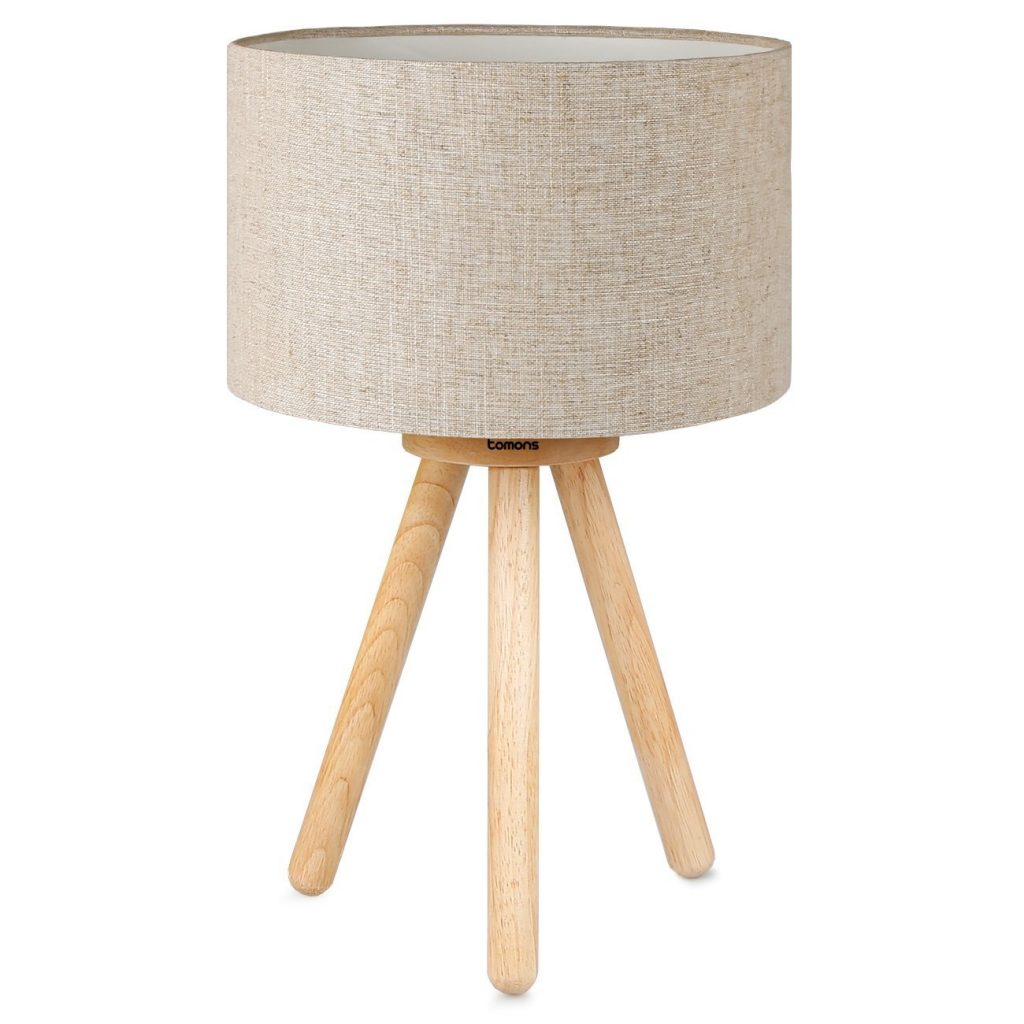 The table lamp is made from rubber wood and feels sturdy once assembled.  The lampshade is what Tomons call Linen, it's Light Brown in colour and other lamp shades colours are available in either White or Black.
This table lamp measures when assembled 39.0cm x 24.0cm and weighs 711G.
You also get an in-line power toggle switch and a cable that measures 162cm in length.
LED 4W ES Squirrel Cage Light Bulb.
Most importantly the Tomons BL1002 table lamp comes with a E27 light bulb that can be used straight from the box.  The bulb that has been supplied is a squirrel cage long filament designed bulb with a 4W rating and a ES E27 base.  The lamp produces a nice warm white colour tone.  I was very impressed with this bulb and these types of bulbs typically last around 20+ Years for a general household.  They are also very good energy saving lighting devices too, this 4W bulb will produce the exact light output as a traditional 40W incandescent light bulb.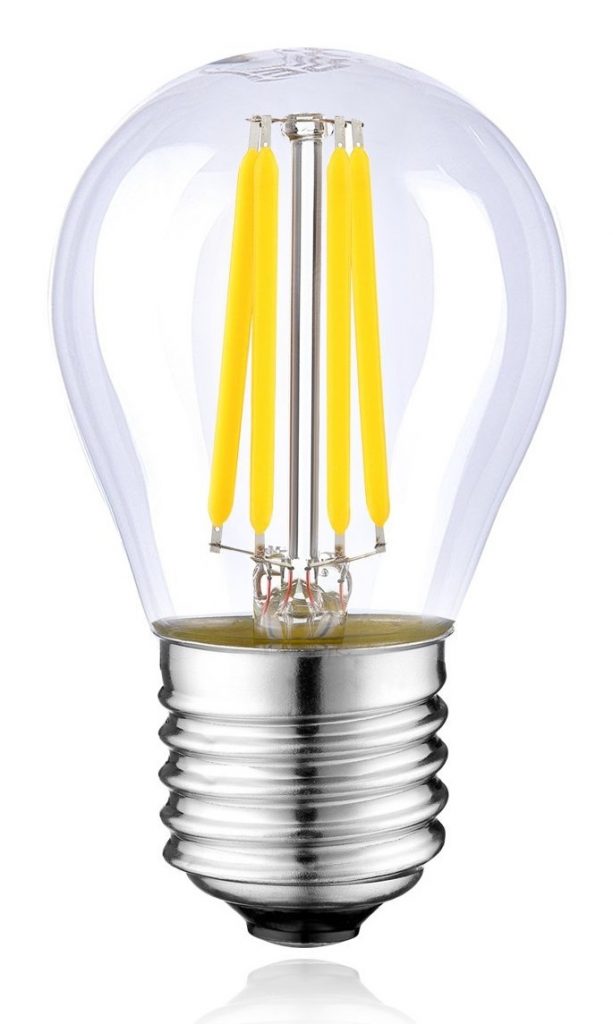 Technical Specifications.
Brand: Tomons
Model: Table Lamp
Model Code: BL1002
Manufacturer No: BL1002UK-L-UK
EAN: N/A
ASIN: B076CGT6C5
Input: 230V-240V AC
Lamp Type: E27 4W LED (Supplied)
Compliance: CE, FCC
Conclusion.
I really like this table lamp from Tomons.  It's easy to assemble and I like the squirrel cage design LED light bulb, it produces such a beautiful warm white colour tone.  The assembled lamp looks much more expensive than it actually is.  I highly recommend the purchase of the Tomons BL1002 Table Lamp.
If you want the Tomons BL1002 Table Lamp for yourself, it's available for purchase only on Amazon. The RRP for this product is £26.99.
Product sample provided by Tomons in exchange for a detailed, unbiased review.
---
Thank you for taking the time to read my post. If you'd like to add a comment or thought on this post, please use the section below. I can also be contacted via the online contact form. Please subscribe for the latest reviews, news, and discounts. Please follow My Helpful Hints on Twitter, Instagram & Facebook too!