The Letsfit ID115U Fitness Tracker accurately records your all-day activities like steps, distance, calories burned, and active exercise minutes.
You can automatically track your sleep duration with comprehensive analysis of your sleep quality data.
You can also set a silent alarm that wakes you up peacefully.
The Letsfit ID115U also receives notifications for calls, calendar entries, SMS and SNS (Facebook, WhatsApp, LinkedIn, Instagram, and Twitter).
The in-built charging system means that there is no need for charging cable or docks.
Packaging.
The Letsfit ID115U comes packaged in a White cardboard box, on the reverse there are two QR codes for downloading the VeryFit Pro App.  The box measures 14.0cm x 8.5cm x 3.0cm and weighs 59G.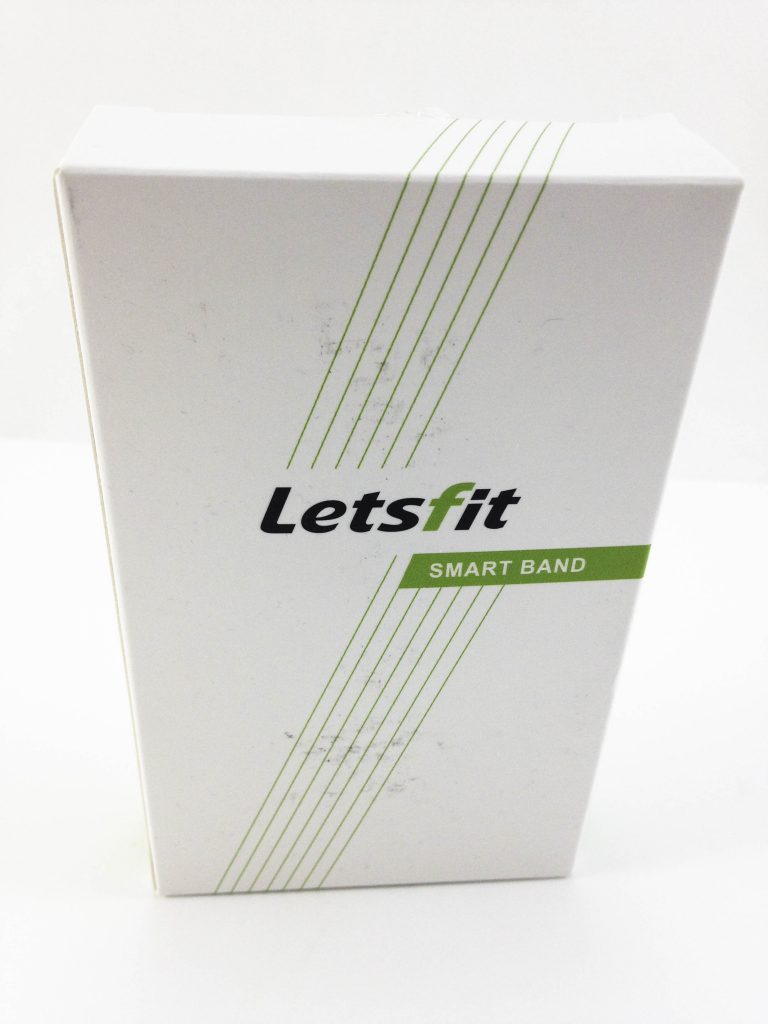 Contents.
When you open your Letsfit ID115U box you will find: 1x Letsfit Fitness Tracker, and 1x Multi-Lingual User Manual.
Letsfit ID115U Fitness Tracker.
The Letsfit ID115U has an adjustable watch strap and can be used from a 16cm to a 25cm sized wrist. The fitness tracker weighs 18g.
The Letsfit ID115U has an OLED screen size of 4.0cm x 2.1cm.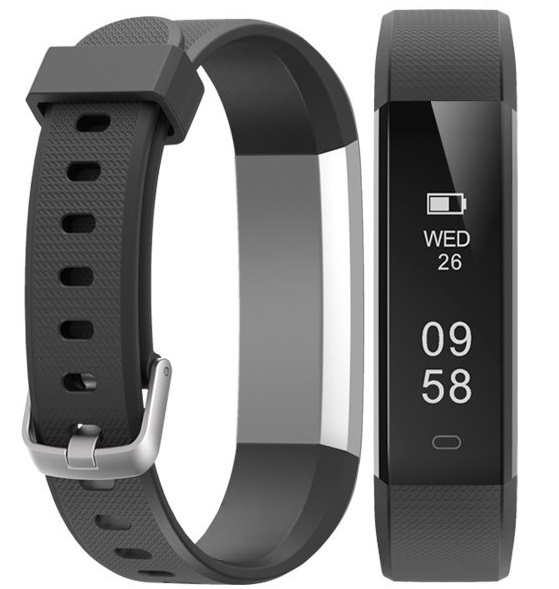 Before you start using your Letsfit ID115U Fitness Tracker you will need to charge your device for 10 minutes. To do this pull apart the watch strap from the middle section, the USB is under the touch key button.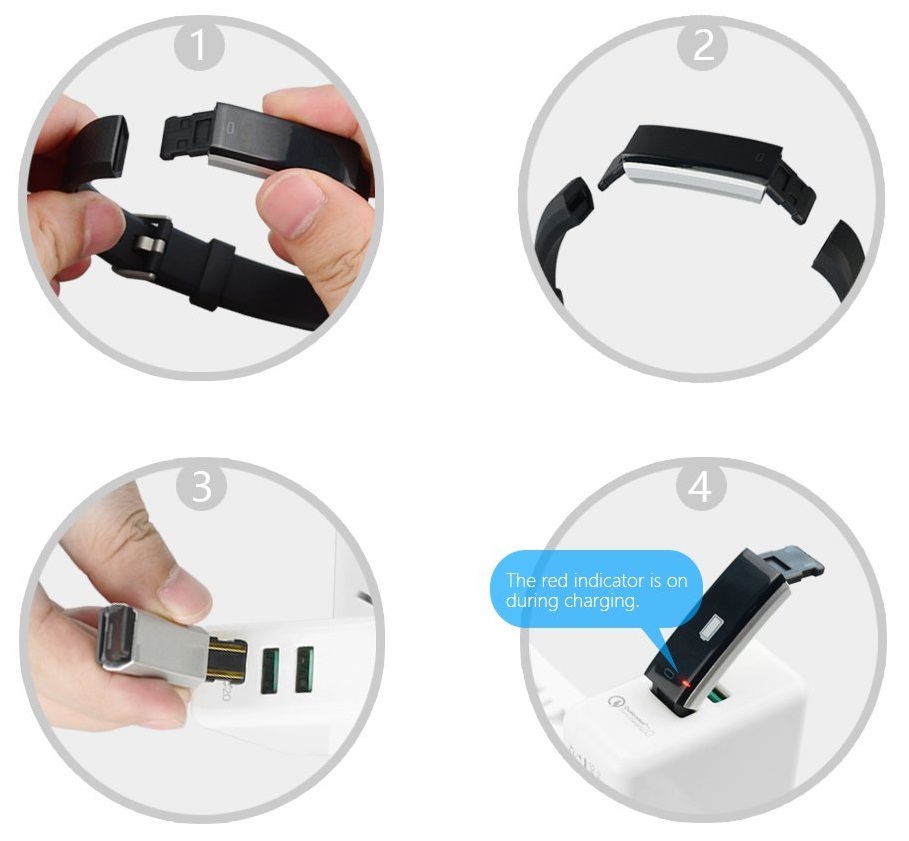 You will then need to download the app that works with the Letsfit ID115U, the app is called VeryFitPro and is available from the app store for iOS user and the Google Play Store for Android users.
Requirements.
The Letsfit ID115U has some system requirements of iOS 7.1 and above or Android 4.4 and above.
After 10 minutes you can remove the fitness tracker from the charger.
You will need to ensure you have enabled Bluetooth devices on your smartphone, this will be under your settings section and look for Bluetooth and ensure that it has been enabled.
Search for "ID1115U" and pair the fitness tracker to your device.
Next open the app on your phone and set up an account, you can input details without creating an account, but if you later set up an account it wipes the previous inputted data. So, it's best to create an account to start off with.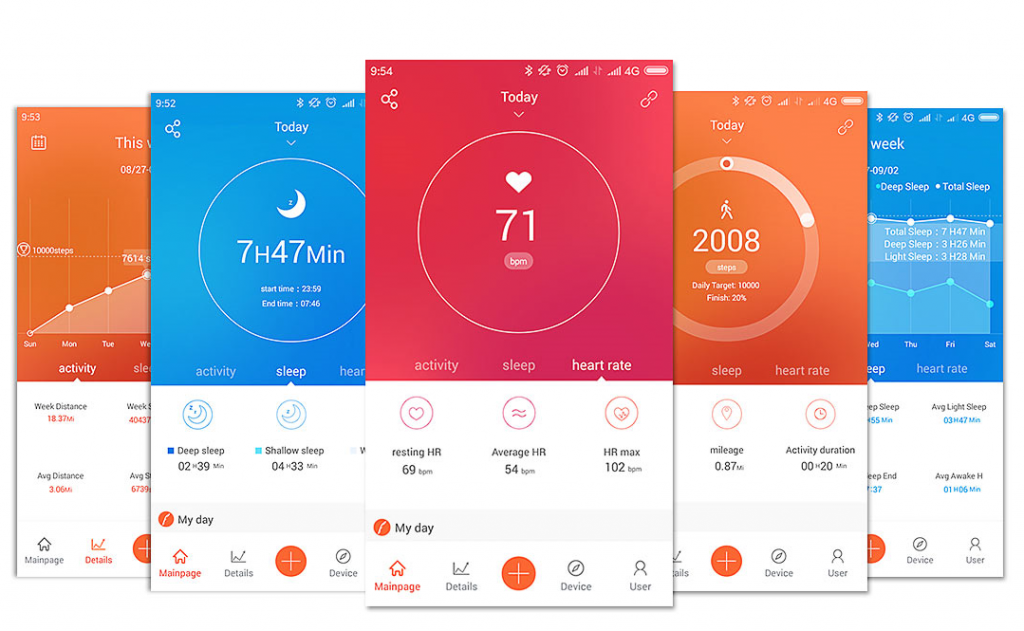 Everything is controlled from the app, you can customise the screen to 4 different looking modes, see data graphs and control user settings.
To scroll through the different options on the tracker press the touch key button on the front near to the bottom.  To go into further menu's press and hold on each of the main menu's.
Letsfit ID115U Menu Options.
General Mode – This mode allows you to see the time, see your daily steps walked, calories burned, and any alarm's that you have set.
Camera Mode – This mode allows you take photographs using your Letsfit ID115U tracker directly onto your smartphone.
Sport Mode – On this mode you can set things like stopwatch, distance and calories burned during your chosen activity.
Notification Mode – This mode shows you incoming calls, SMS and SNS notifications.
Using the tracker.
The Letsfit ID115U is a basic fitness tracker.  It's simple to use and set up and doesn't require a great deal of technological expertise.  All the user settings can be controlled using the VeryFit Pro App.
The battery takes about 1 hour to fully charge and will last around 7 days.
The Letsfit ID115U although is a budget fitness tracker it does come with some nifty features including:
Sleep Monitor – You can keep track and monitor your sleeping patterns, the data once synchronized will be available on the VeryFit Pro App.
Splash Proof – The Letsfit ID115U is splash proof and rated to IP67 standards.  It's ideal for rain but not for showering or swimming.
Find Phone – Lost your phone?  Then use the Letsfit ID115U to help you locate it.
Wrist Sense – To conserve battery power the Letsfit ID115U goes into sleep mode when not in use, and with a wrist movement of 90 degrees the OLED display will light up again.
Technical Specifications.
Brand: Letsfit
Model: Fitness Tracker
Model Code: ID115U
ASIN: B076HKV1FS
Connection Type: Bluetooth 4.0
Operating Distance: 10M
Battery Type: 45mAh Polymer Rechargeable Li Battery
Working Voltage: 3.6 ~ 4.2 V
Charge Time: 1-2 Hours
Usage Time: 7 Days
Microphone: No
Memory: 32KB RAM + 256KB ROM
CPU: Nordic
Sensor: KIONIX
HR Sensor: No
Working Temperature: Minus 10°C ~ 45°C
Waterproof Rating: IP67
Compliance: CE, RoHS, FCC
Conclusion.
If you're looking for a basic budget fitness band then the Letsfit ID115U is for you.  It's simple to use and set up and is perfect for someone who just wants to count their daily steps and sleep patterns.  If you want other features like heart rate monitoring then Letsfit do another model, the model is the ID115UHR it not only does everything the ID115U does but also monitors your heart rate also.  I like the charging system, all together in one place.
More colours are available, you can choose Black, Blue, Green, Pink, or Purple.
If you want the Letsfit ID115U Fitness Tracker for yourself, it's available for purchase only on Amazon. The RRP for this product is £20.00.
Product sample provided by Letsfit in exchange for a detailed, unbiased review.
---
Thank you for taking the time to read my post. If you'd like to add a comment or thought on this post, please use the section below. I can also be contacted via the online contact form. Please subscribe for the latest reviews, news, and discounts. Please follow My Helpful Hints on Twitter, Instagram & Facebook too!
Letsfit ID115U Fitness Tracker