The Sephia SP3030 Earphones are wired, universal pair of earphones that are on the budget end of the audio market.
You get a Gold-Plated universal 3.5mm jack plug that can be used in just about device supporting a 3.5mm port.
The Sephia SP3030 have been designed to have excellent treble and bass tones for your complete enjoyment.
But are these any good? What do they sound like? Time to test them out!
Packaging.
The Sephia SP3030 Earphones come neatly packaged in a rather plain outer Black cardboard box with a removable sleeve.  Inside the box you'll see the Sephia SP3030 Earphones neatly fitted in foam layer.  The outer box measures 9.0cm x 9.0cm x 6.5cm and weighs 120G.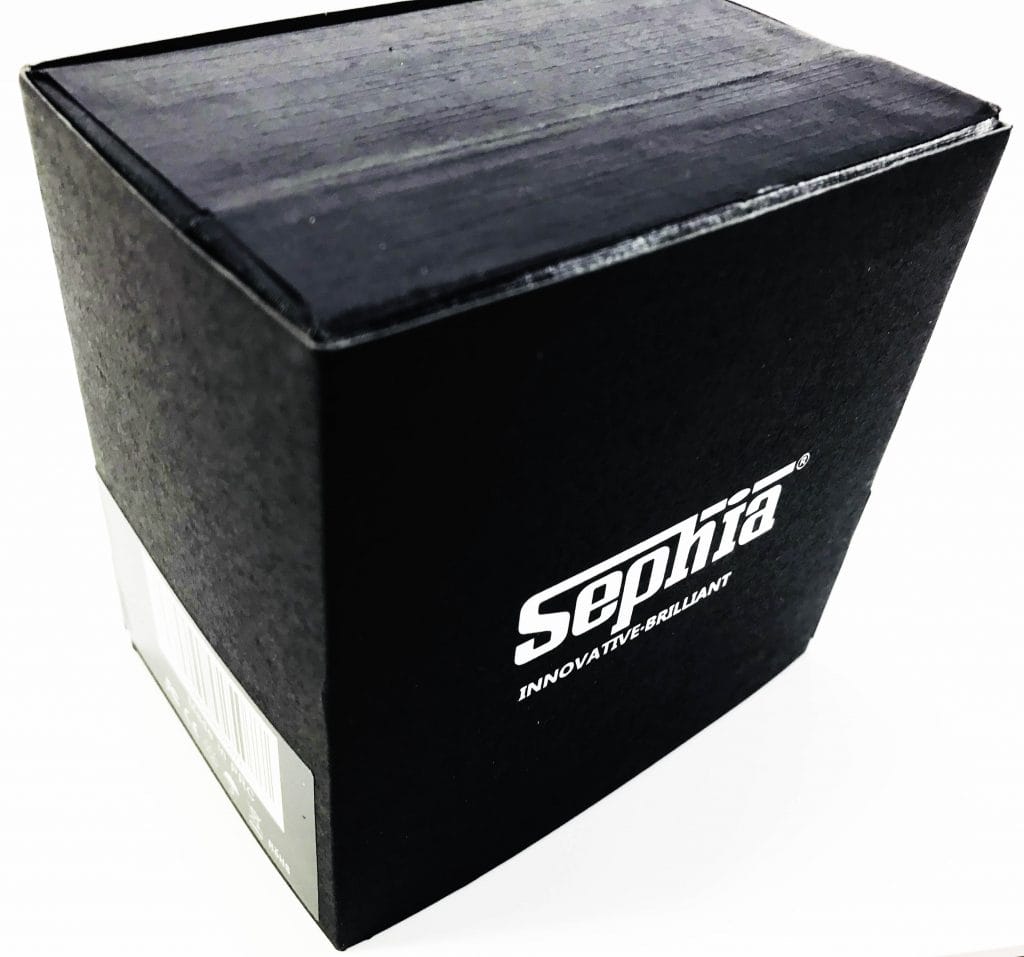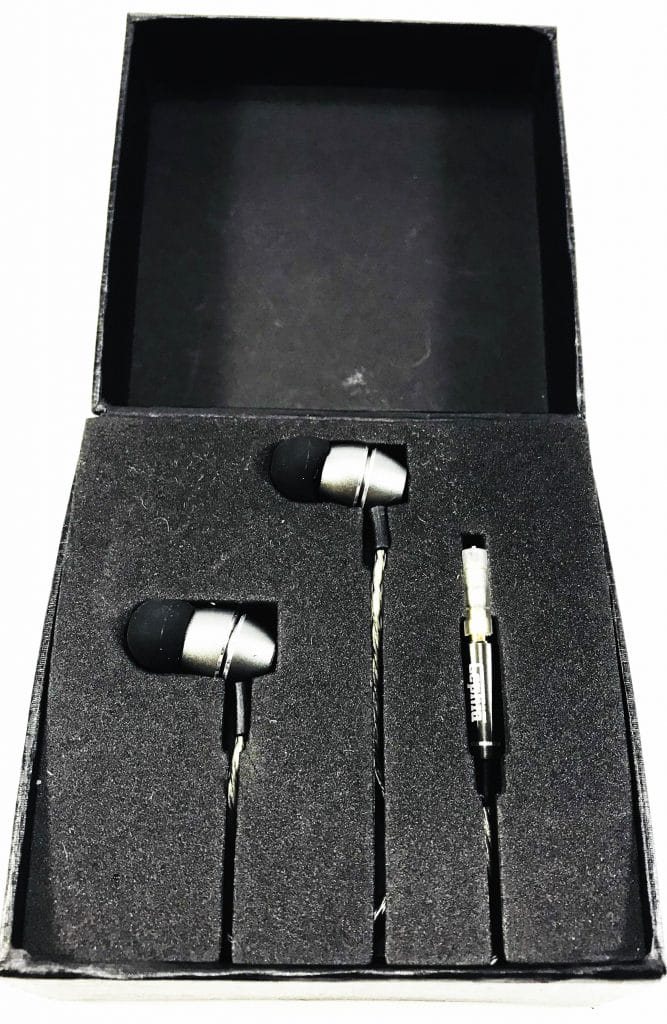 Contents.
Upon opening the Sephia SP3030 box you'll find the following items. 1x Earphones, 1x Travel Pouch, 7x Different Type/Sizes of Ear-Tips, 1x Wire Clip, 1x English User Manual, 1x Multi-Lingual Safety Guide, 1x Sephia VIP/Warranty Card.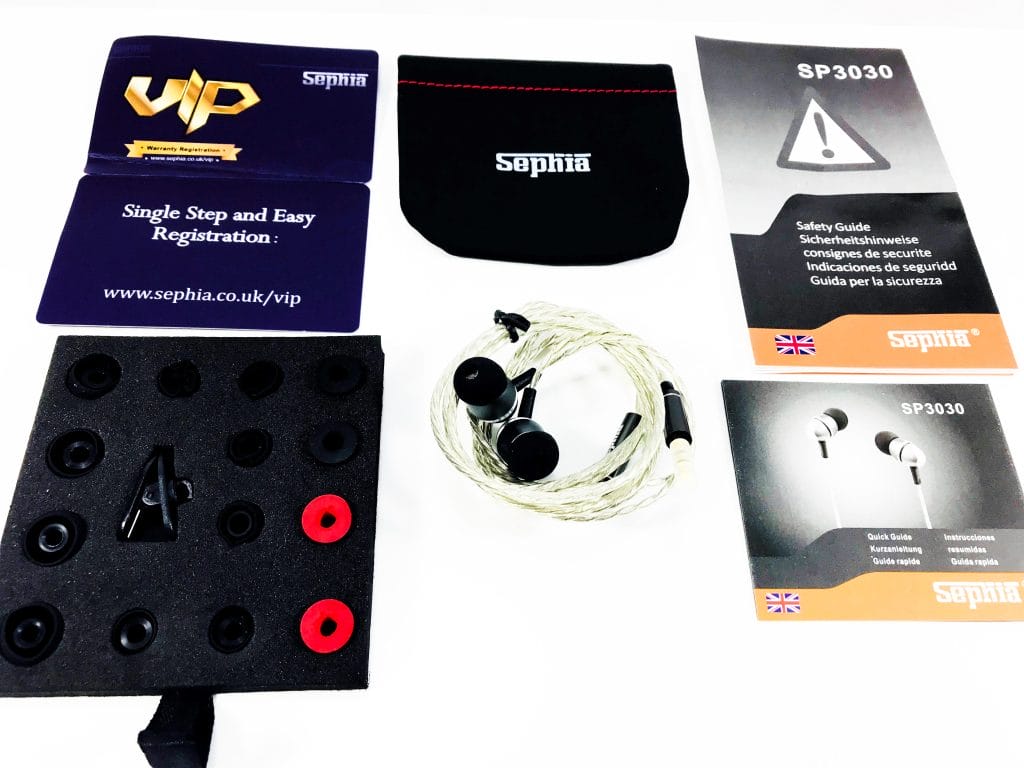 Sephia SP3030 Earphones.
The Sephia SP3030 Earphones are two-tone with a Gunmetal Grey and a Translucent cable colour scheme with a metal housed earbud. You get a cable with a length of 1.2M and which is made from reinforced, tangle-free materials. The Sephia SP3030 Earphones weigh 15G.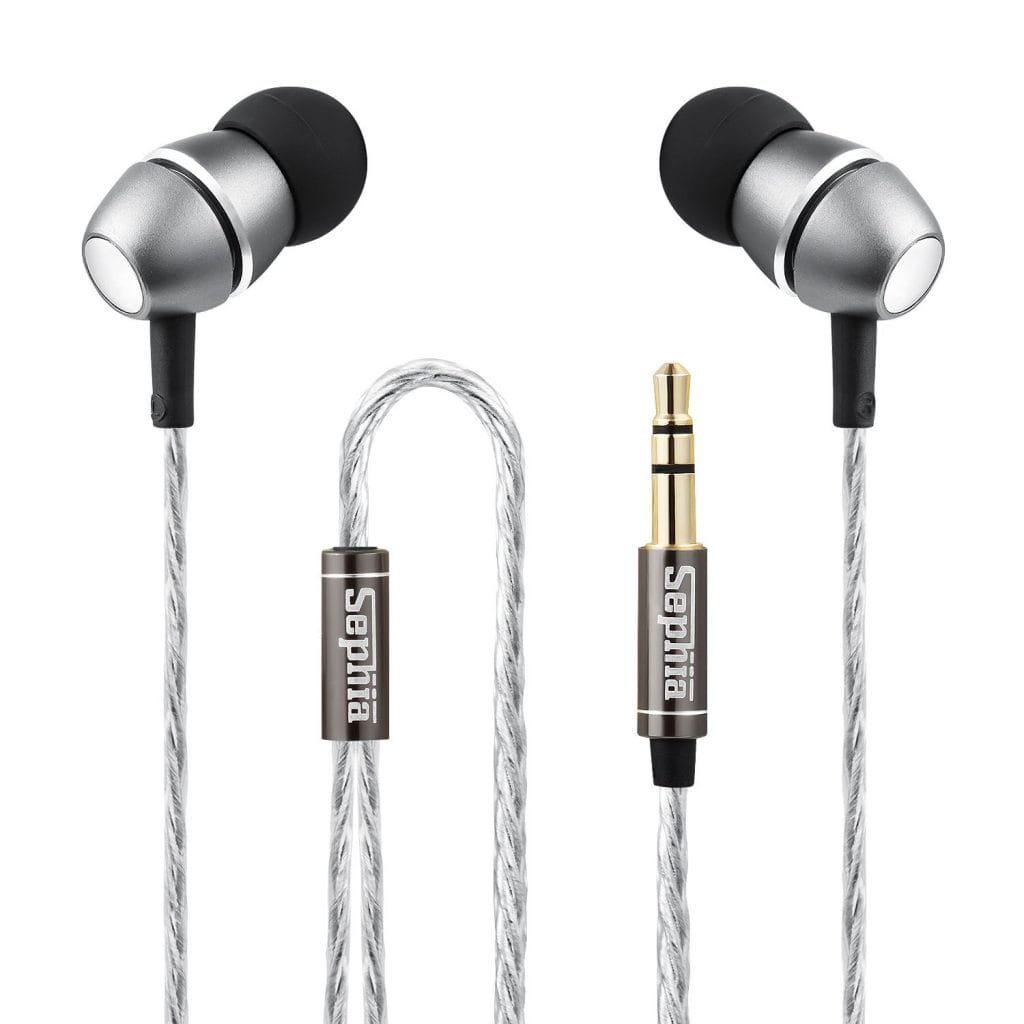 These earphones will work in just about any device that's fitted with a standard 3.5mm jack port. You can use these in your iPhone, Android Smartphone, MP3 Player, Laptop, Tablet, and any other device with a 3.5mm input port. The earphone jack features a 2 pole Tip Ring Sleeve (TRS) for Left Audio, Right Audio only, you can't use these for calling as they don't feature a microphone input!

The ear tips are easy to change and Sephia have provided you with 7 different sized tips, some of these are even made from different materials. Some are the standard Silicone, but some are even made from soft Memory Foam!
To change a tip, simply pull off the tip from the earphone and slide a new tip on. That's it!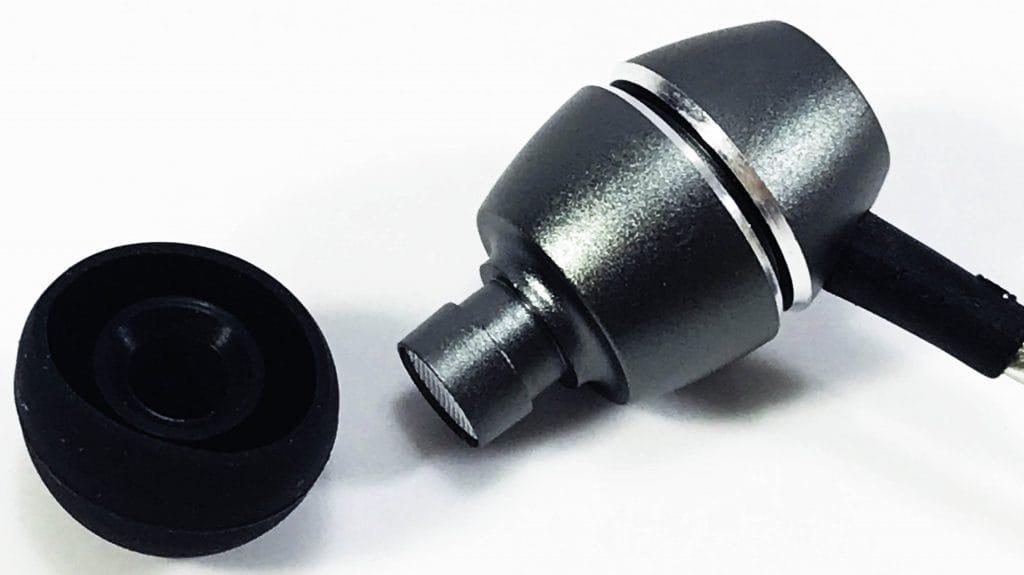 Using the Sephia SP3030.
Using these earphones are a pretty straight forward task, but I have an iPhone 7, so I need to use the Apple Lightning to 3.5mm earphone adapter in order to use these. But, that's not a big issue really, apart from it renders my lightning port useless for anything else like charging my device. But, that's not any fault with Sephia, it's an Apple design. If you have an iPhone 7 or later, you'll understand this frustration.
Maybe Sephia could supply an adapter with the package for those people who might have lost their original adapter, as I'm sure more people will have or soon have more later designed iPhones!
The cable has been designed to be tangle-free, the tips are easy to change, and these earphones work straight from the box.  What more could you ask for?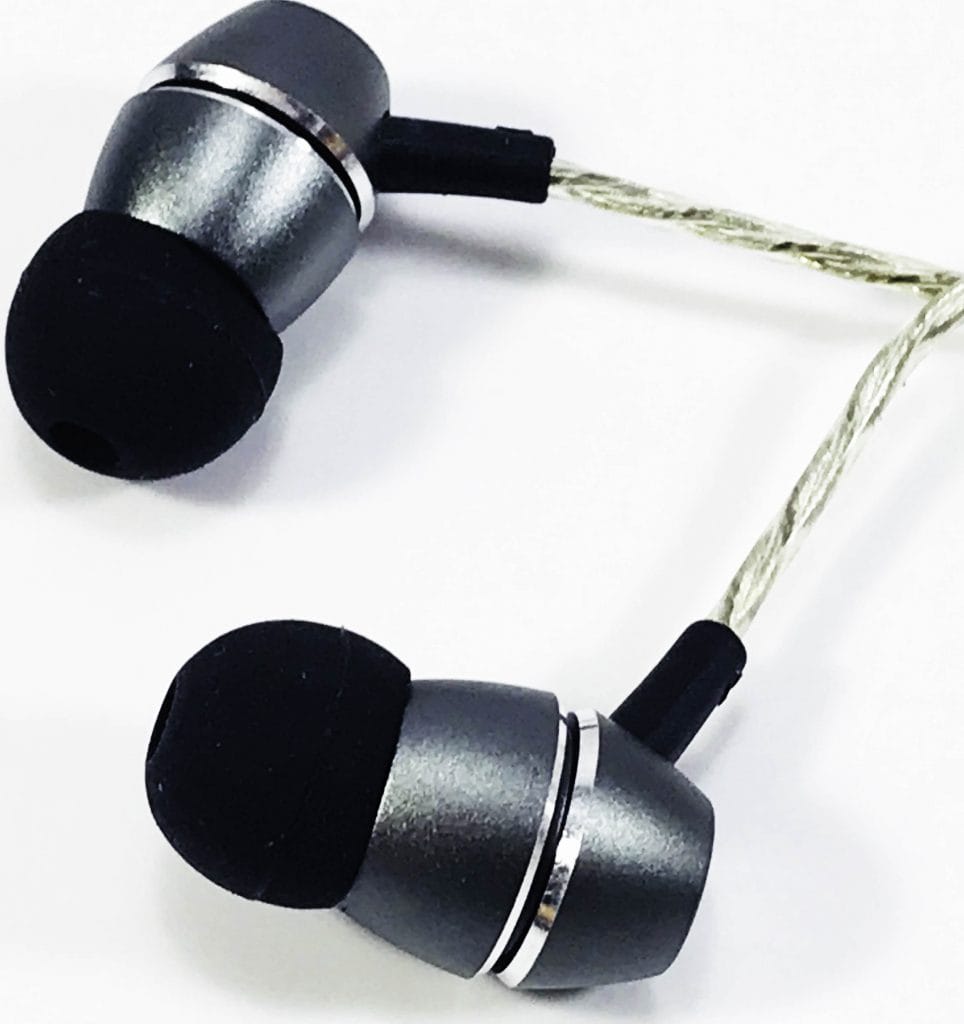 The Sound.
Now to the sound.  These are surprisingly good; the Bass and Treble tones are distinctive and will fill your inner ear canal with audio delightfulness.
The ear tips fit nicely into your ear too, which makes for excellent noise isolation and noise cancellation.
This model of earphones does not feature any inline controls, but Sephia have an upgraded version (For an additional £2.00) with inline control buttons and a microphone too, so you can make hands-free calls.
You also get a Neoprene travel pouch too!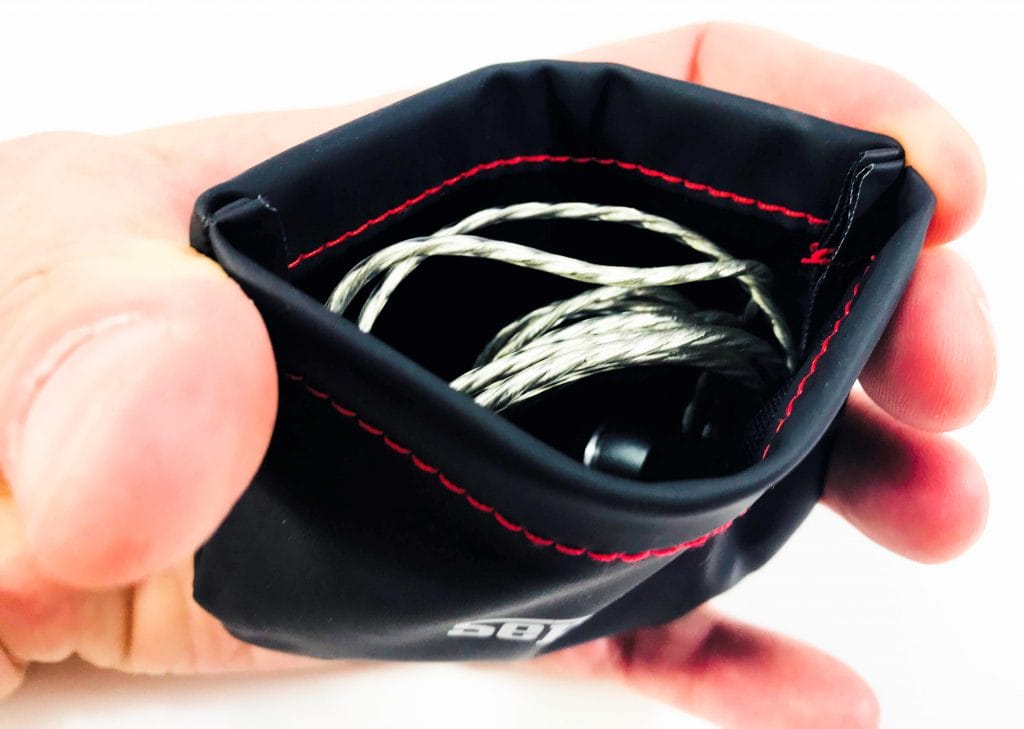 Technical Specifications.
Brand: Sephia
Model: Earphones
Model Code: SP3030
EAN: 5060264025077
ASIN: B0170NNHDG
Driver Unit: 9mm
Frequency Response: 20-20KHz
Cable Length: 1.2M
Microphone: No
Compliance: CE, FCC, RoHS
Conclusion.
I absolutely love the Sephia SP3030 Earphones.  Not only are they an absolute bargain but they produce excellent audio.  The cable remains tangle-free and they fit nice too!
The travel pouch is also a nice touch, it keeps your earphones safe when in your pocket.
If you want the Sephia SP3030 Earphones for yourself, they're available for purchase only on Amazon. The RRP for this product is £7.99.
Product sample provided by Sephia in exchange for a detailed, unbiased review.
---
Thank you for taking the time to read my post. If you'd like to add a comment or thought on this post, please use the section below. I can also be contacted via the online contact form. Please subscribe for the latest reviews, news, and discounts. Please follow My Helpful Hints on Twitter, Instagram & Facebook too!