The Amteker 256 Colour LED Light is a portable rechargeable party light that you can adjust light colours using a touchscreen slider.
You can 256 different colour combinations which you can manually select, or you can set the light to automatic and enjoy a variety of colours without having to use the slider.
The in-built battery can be charged by just about any device, including laptops, AC plugs, and even a powerbank!
But is this light any good? Is it easy to use? Time to test it out!
Packaging.
The Amteker 256 Colour LED Light comes packaged very neatly in a cardboard box which features product images and specifications printed on it.  The box measures 10.5cm x 11.5cm x 13.0cm and weighs 250G.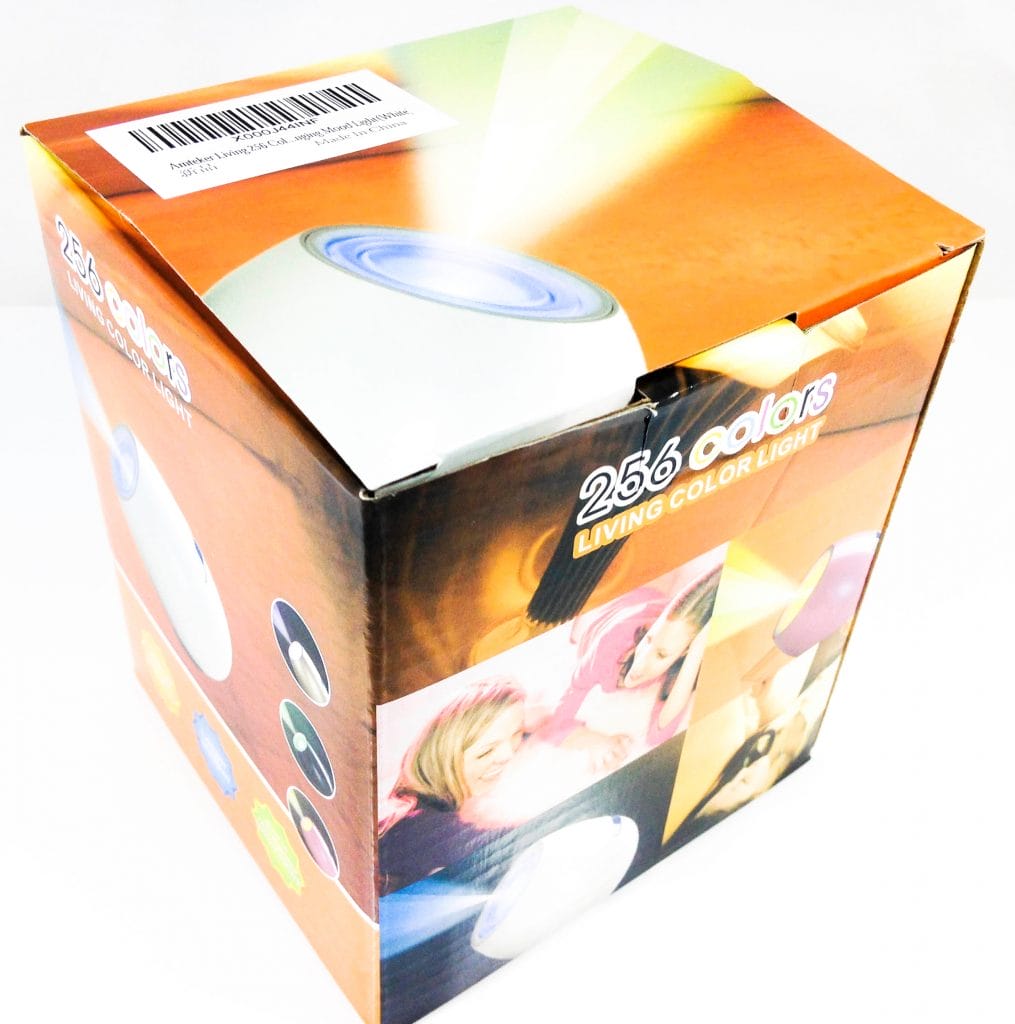 Contents.
Upon opening the Amteker 256 Colour LED Light box you'll find the following items. 1x Light, 1x USB Power Lead, 1x English User Guide.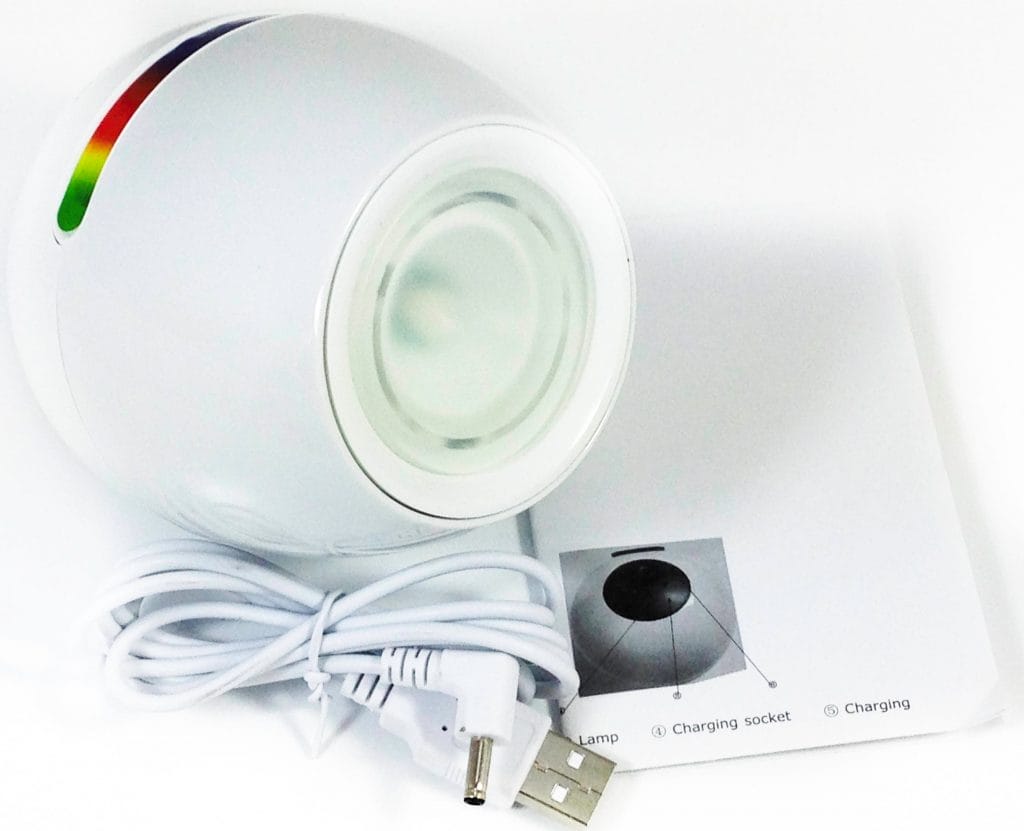 Amteker 256 Colour LED Light.
The Amteker 256 Colour LED Light is White in colour and is made from plastic materials.  The light itself measures when sat in position 10.0cm in height x 8.5cm in diameter and weighs 150G.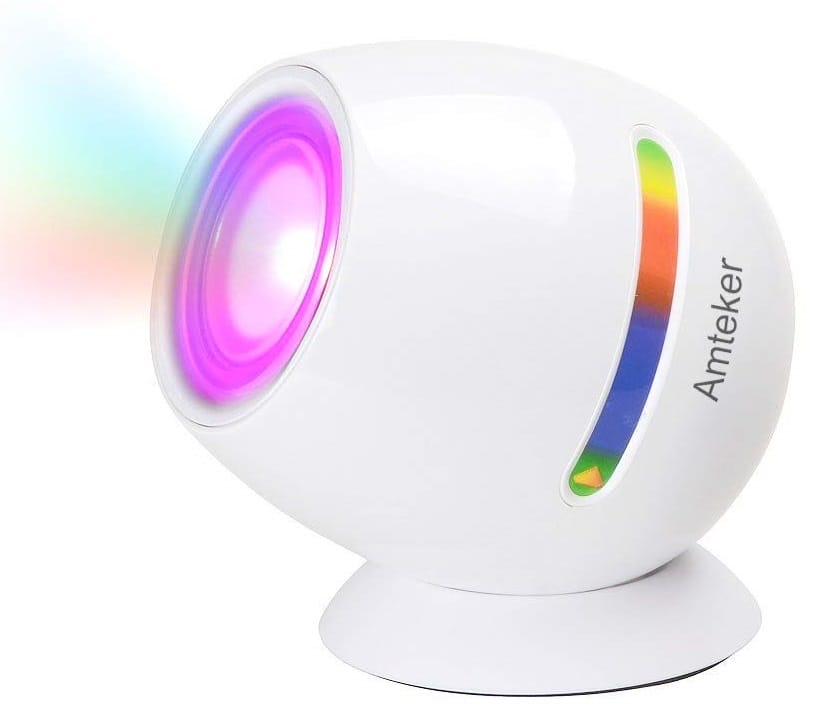 On the top of the light you'll see the colour selection slider.  This is touch sensitive and enables you to select a spectrum of 256 colours.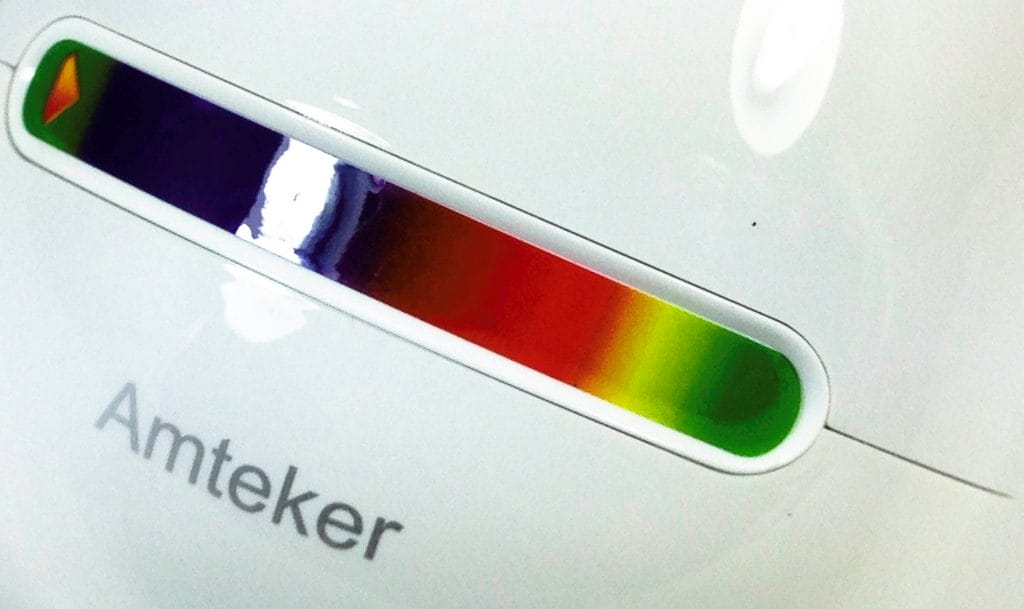 On the bottom of the lamp you'll see the base for which helps the lamp to stand upright and the power input area too.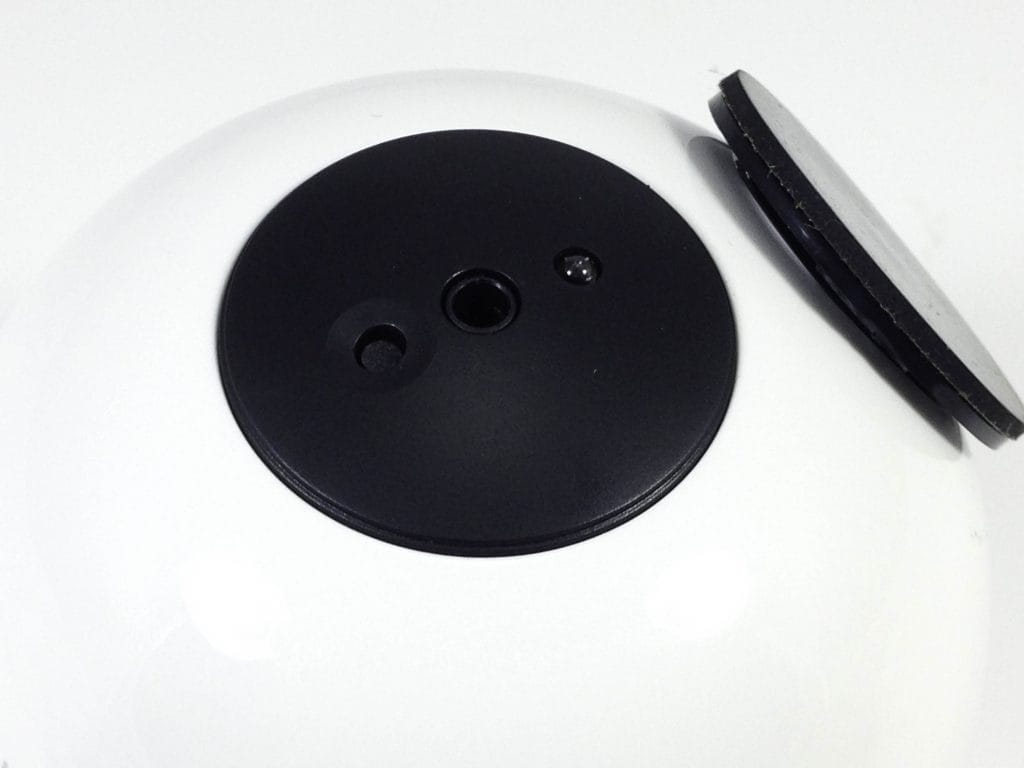 Using the light.
The Amteker lamp is fully rechargeable and can last a few hours after an initial 2-hour charge.  You can also use the lamp with the charging cable attached, so you're able to charge and use the lamp at the same time.
Charging is simple, use the supplied USB cable (Which has a length of 120.0cm) and insert one end into the lamp and the other into any 5V USB power outlet.  You can use your laptop, AC power plug, your TV, and even a powerbank, anything in fact with a 5V DC USB outlet port!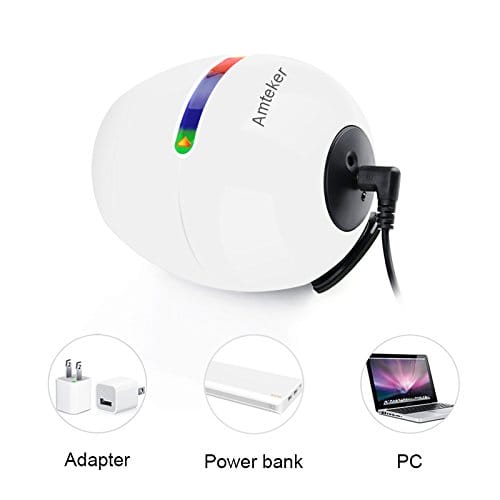 Now to use, press the slider on the where the arrow symbol is located.  The light should now power on, using your finger slide it up and down the colour selection area to get a colour you like.  That's it!
If you want the lamp to automatically cycle through the whole 256 colour spectrum press and hold for 3 seconds on the slider area.  Your Amteker 256 Colour LED Light will now automatically light up your room with some beautiful blended colours.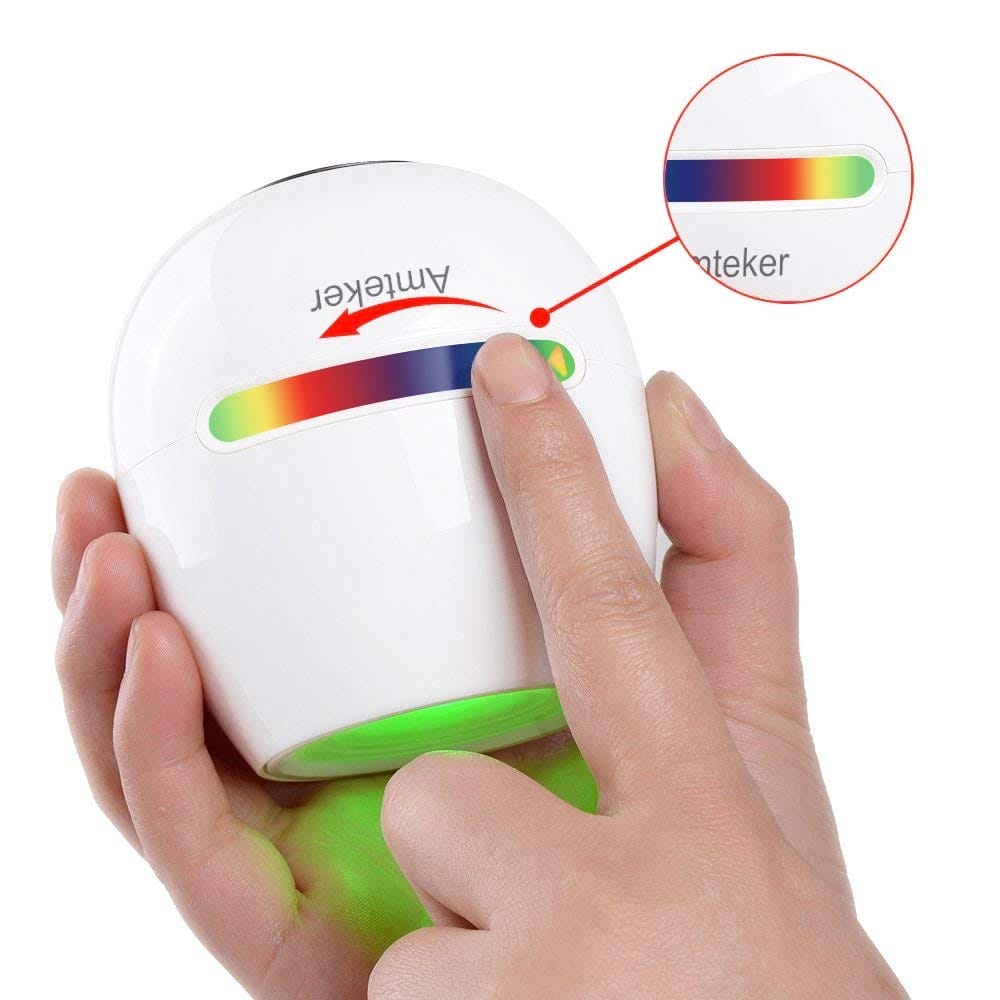 To turn off the lamp press once near the arrow area and the lamp will power off.
I found the light projection very good, it will easily light up the average household room without any issues at all.  But, I would like to add it's not the brightest lamp on the market.  In fact, a light output selection would make this lamp excellent.
But if you're after a small and funky looking party lamp for a kid's party then the Amteker 256 Colour LED Light is more than adequate.
Technical Specifications.
Brand: Amteker
Model: 256 Colour LED Light
Model Code: Am-256w
EAN: N/A
ASIN: B01E365G96
Battery Capacity: 280mAh
Charge Time: About 2 hours
Lumens: 150
Compliance: CE, RoHS
Conclusion.
I quite like the Amteker 256 Colour LED Light.  It's simple to use and the colour selection that you can select is excellent.  As I've said above it would be great if you're able to select the light output levels.
But, if you're after a small and quirky party lamp for a kid's house party then I highly recommend this as the perfect part light for such an event.
If you want the Amteker 256 Colour LED Light for yourself, it's available for purchase only on Amazon. The RRP for this product is £13.90.
Product sample provided by Amteker in exchange for a detailed, unbiased review.
---
Thank you for taking the time to read my post. If you'd like to add a comment or thought on this post, please use the section below. I can also be contacted via the online contact form. Please subscribe for the latest reviews, news, and discounts. Please follow My Helpful Hints on Twitter, Instagram & Facebook too!
Amteker 256 Colour LED Light