The Popcord Keyring cable is a portable charging cable that you can keep with you always.
It's small, compact and fits perfectly on your bunch of keys.
You can always have a charging cable with you everywhere you go with the Popcord USB Cable.
Popcord produce either the Apple Lightning cable or a Micro USB charging cable.
The charging cable is fully flexible, and the charging end is protected by a magnetic catch.
Packaging.
The Popcord Keyring comes in a clear plastic windowed covered White cardboard box. The box measures 10.0cm x 7.0m x 2.0cm and weighs 40G.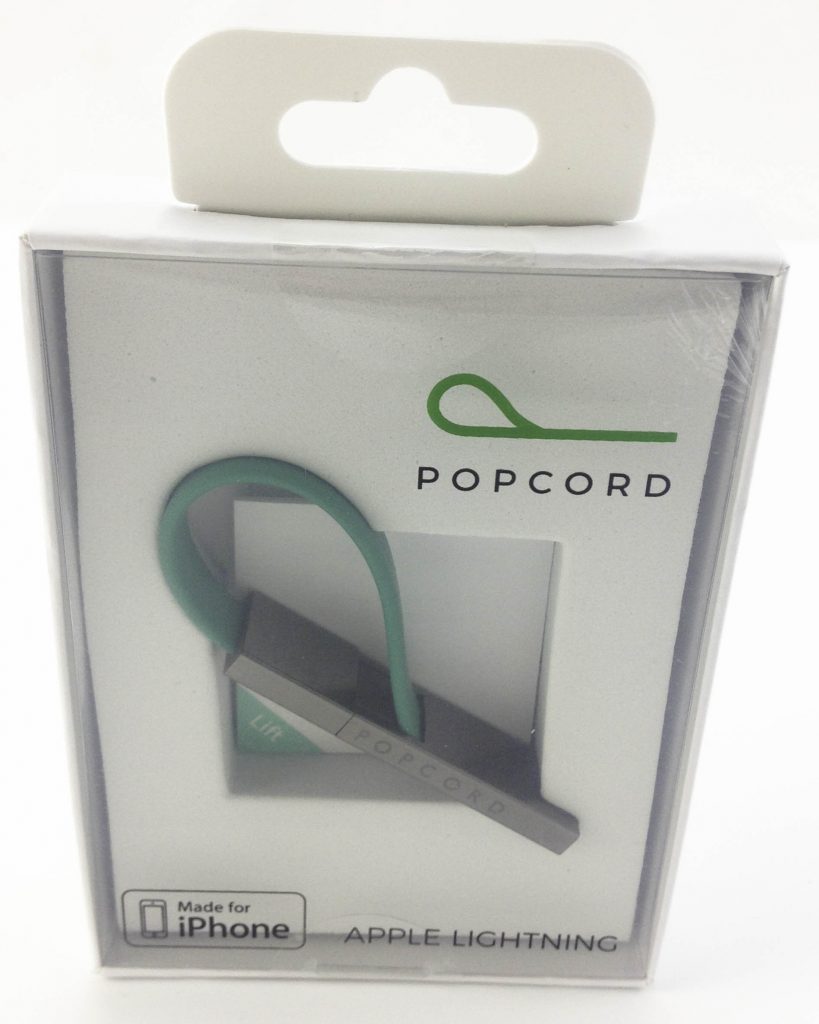 Contents.
When you open your Popcord box you will find: 1x USB Charging Cable, 1x Keyring, 1x Customer Contact Sheet.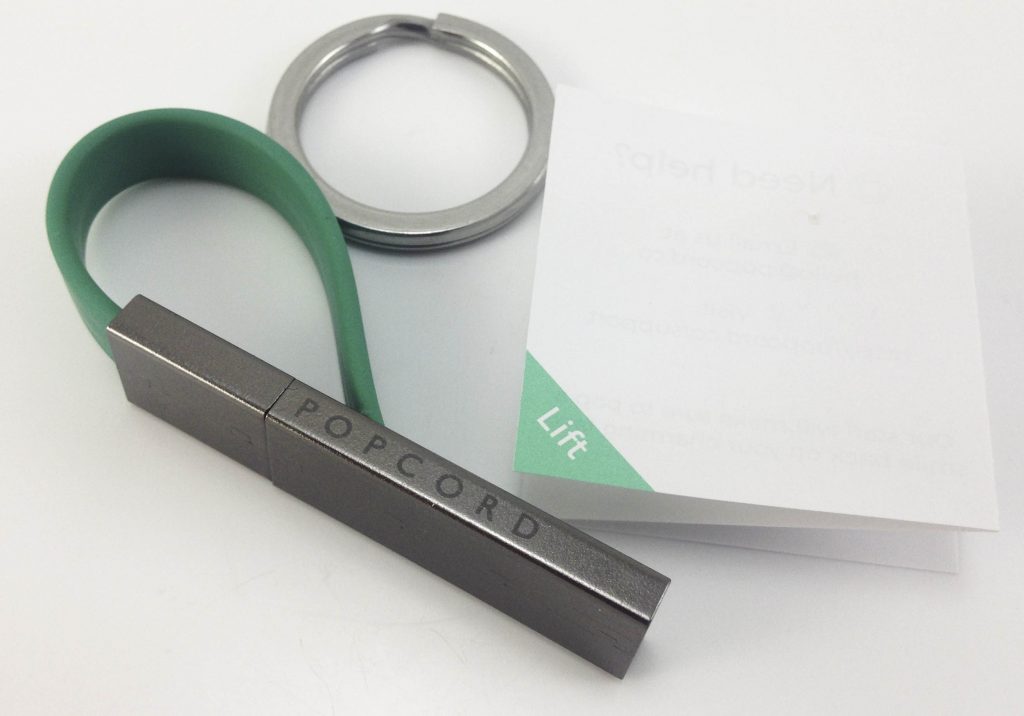 Popcord Keyring.
The Popcord Keyring is small, compact, and very flexible.  The Popcord cable measures when clipped together 7.0cm in length x 0.6cm wide and 2.5cm in depth.  When the Popcord has been unclipped, and stretched out it measures 12.0cm in length x 0.6cm in width and weighs 10G.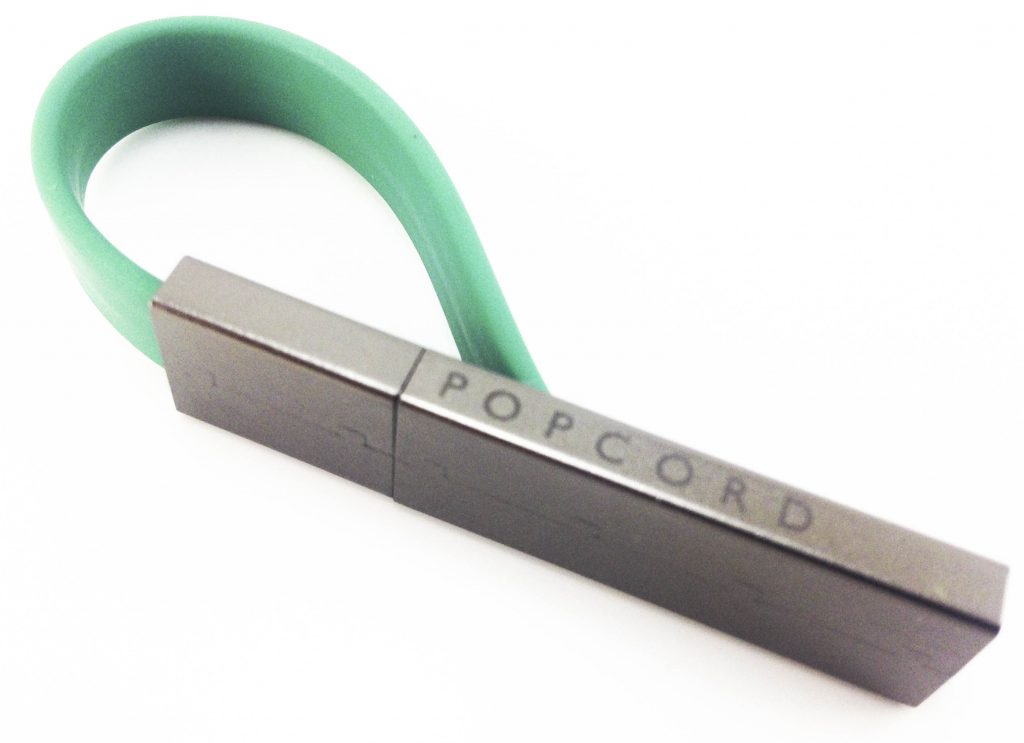 The Popcord is made from mixed materials of Nickel coated steel, Premium Rubber.  The Popcord colour i have is Emerald Green with Gunmetal detailing but other colours are available including Harvard Red, and Onyx Black.
Popcord manufacture both Apple Lightning and Android Micro USB cables.
To use the Popcord simply pull apart the magnetic catch to reveal the charging end port, and then insert into any powered USB socket and start charging your device.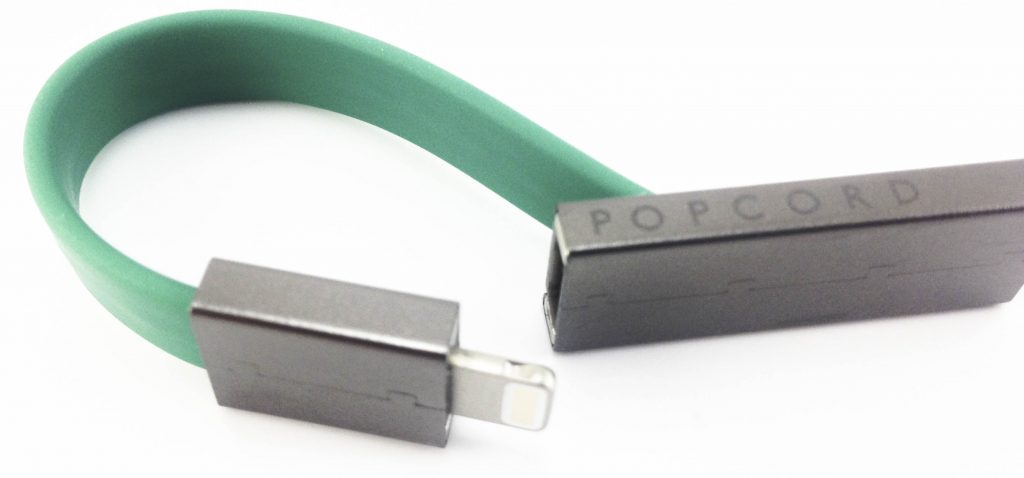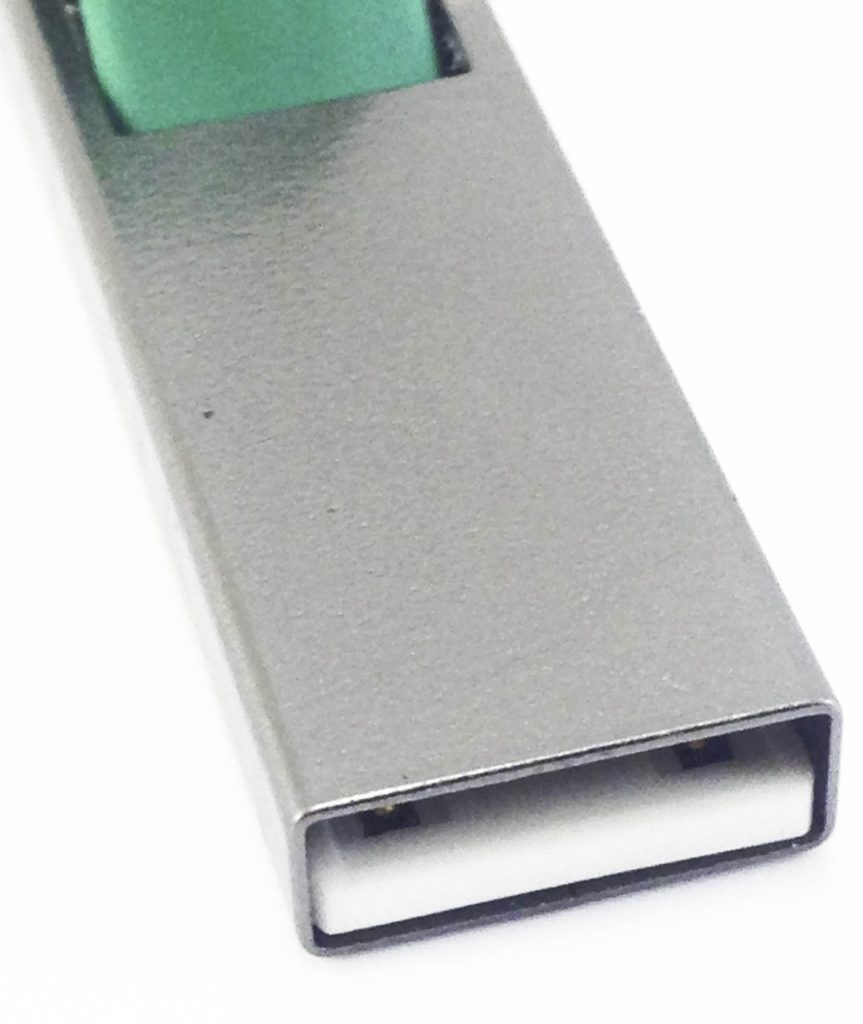 The Popcord is manufactured to the highest possible standards and is Apple MFi certified.
The Popcord's compact design makes carrying it around with you everyday a breeze.  When you need a battery top up, you have your Popcord to hand for a quick charge in seconds.
Technical Specifications.
Brand: Popcord
Model: Keychain Apple Lightning USB Cable
Model Code: PPL105
Colour: Emerald Green & Gunmetal Grey
EAN: 634301736070
ASIN: B01MTEK3WI
Technical: High Speed, 2.5amp Ready
Charge Type: Lightning/USB
Compliance: Apple MFi, CE, ROHS
Conclusion.
I love the Popcord Keyring charger.  It's so convenient to have around your keys and quickly charge your phone whenever there is a USB power source available.  The magnetic catch is strong and keeps the Popcord together and protects the charging end of the cable.  Overall i highly recommend the purchase of the Popcord Apple Lightning keyring charger.
If you want the Popcord Keyring for yourself, it's available for purchase only on Amazon. The RRP for this product is £11.95.
Product sample provided by Popcord in exchange for a detailed, unbiased review.
---
Thank you for taking the time to read my post. If you'd like to add a comment or thought on this post, please use the section below. I can also be contacted via the online contact form. Please subscribe for the latest reviews, news, and discounts. Please follow My Helpful Hints on Twitter, Instagram & Facebook too!