The PINGKO Pedometer is easy to read and can be used straight out of the box.  It comes with a belt clip and three very easy to use user buttons.
You can easily record your step count, distance, speed, and calories burnt!
Packaging.
The PINGKO pedometer comes packaged in a printed cardboard box with illustrations and product specifications printed on it. The box measures 6.0cm x 6.0cm x 3.cm and weighs 42G.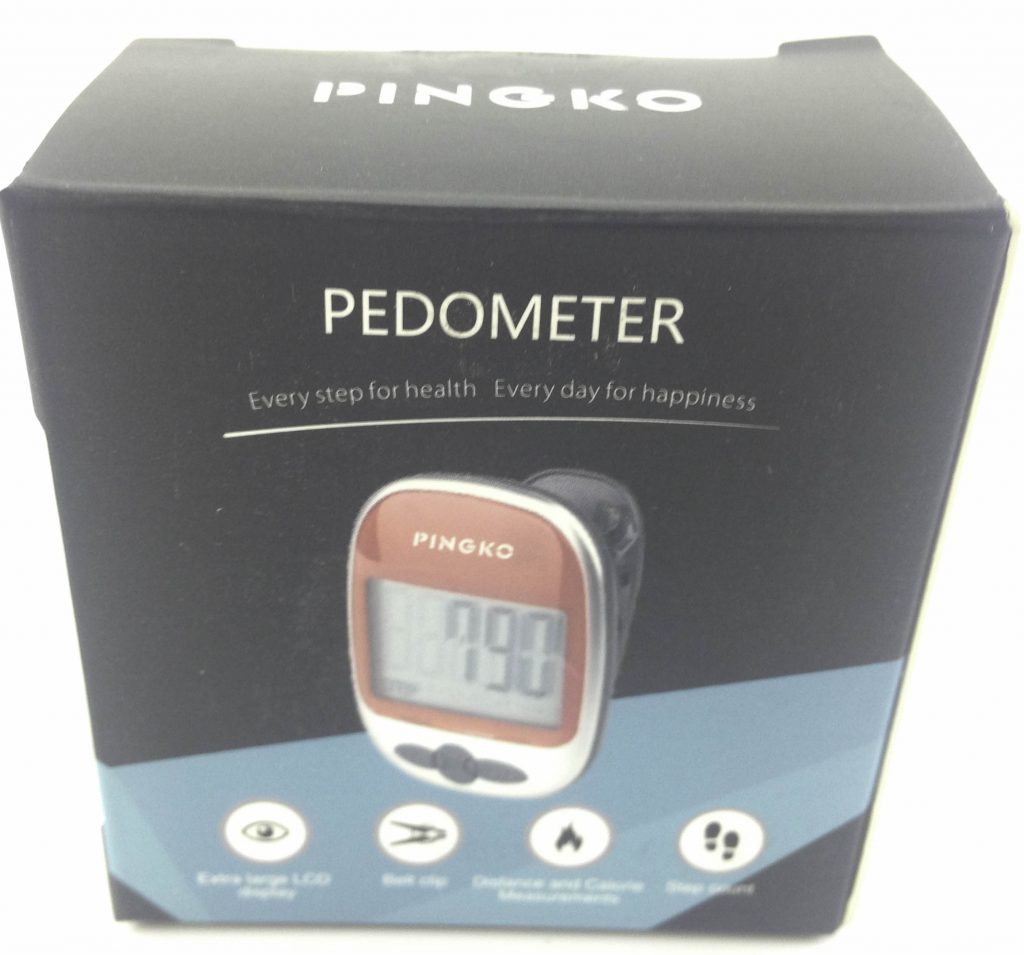 Contents.
When you open your PINGKO pedometer box you will find: 1x Pedometer, 1x English Written User Guide.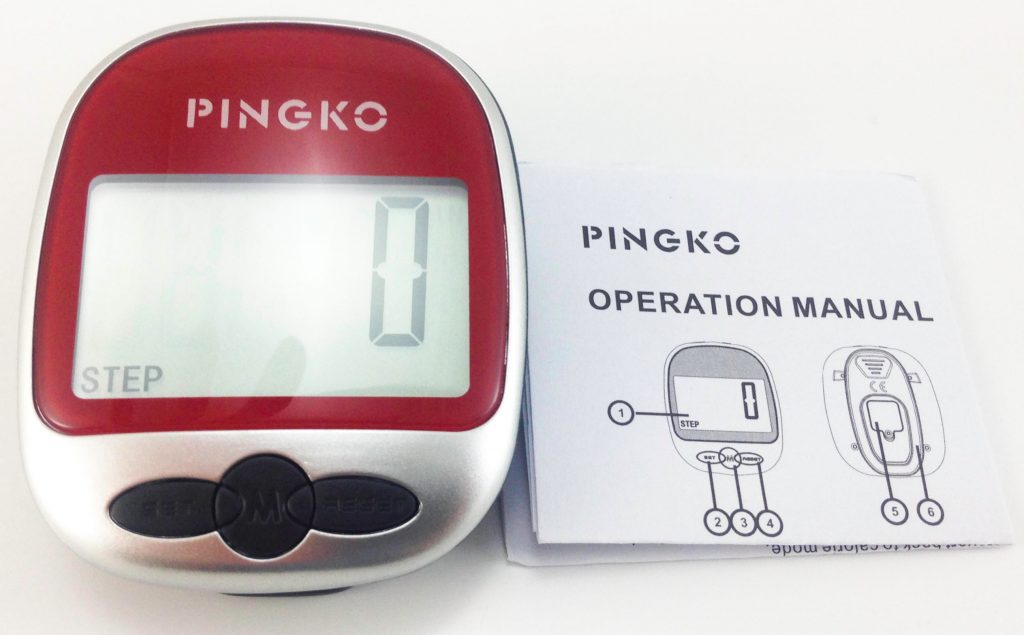 PINGKO Pedometer.
The PINGKO pedometer is a small, compact pedometer.  The pedometer is made from high quality plastic.  It's Red with Silver detailing.  Other colours are available, and you can choose from Red, Black, or Green.  It also measures 6.0cm x 4.7cm x 2.0cm and weighs 32G.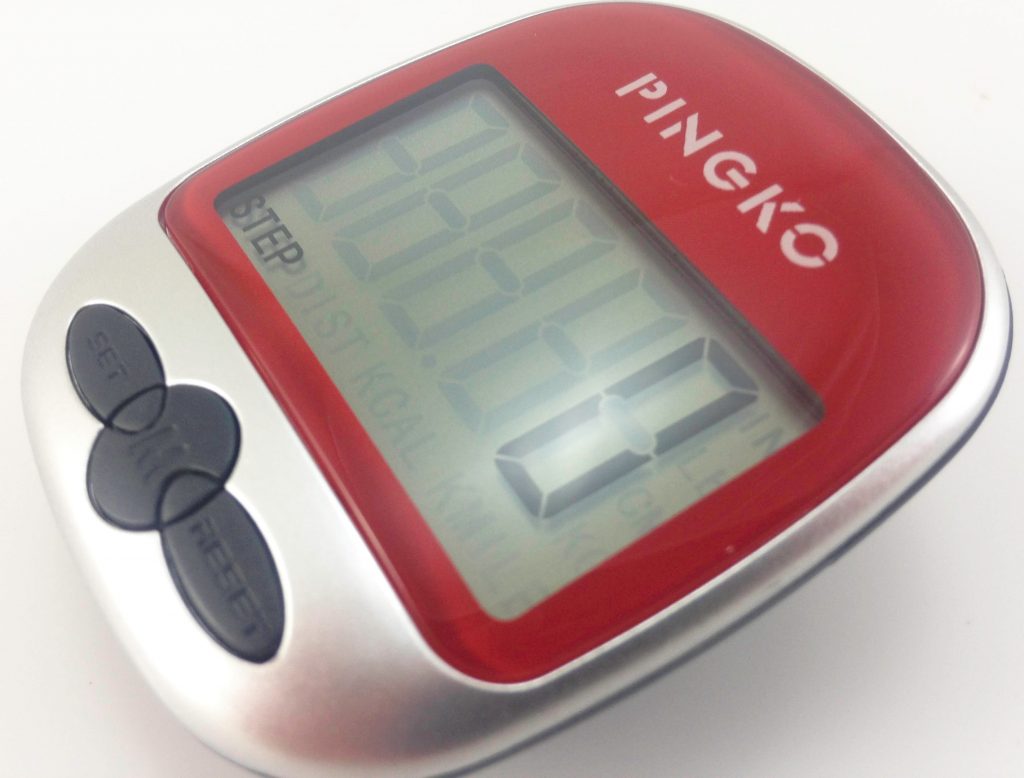 The LCD screen measures 4.0cm x 2.1cm.
On the back there's a belt clip and the battery compartment, the PINGKO pedometer comes supplied already with the AG13 1.5V battery installed.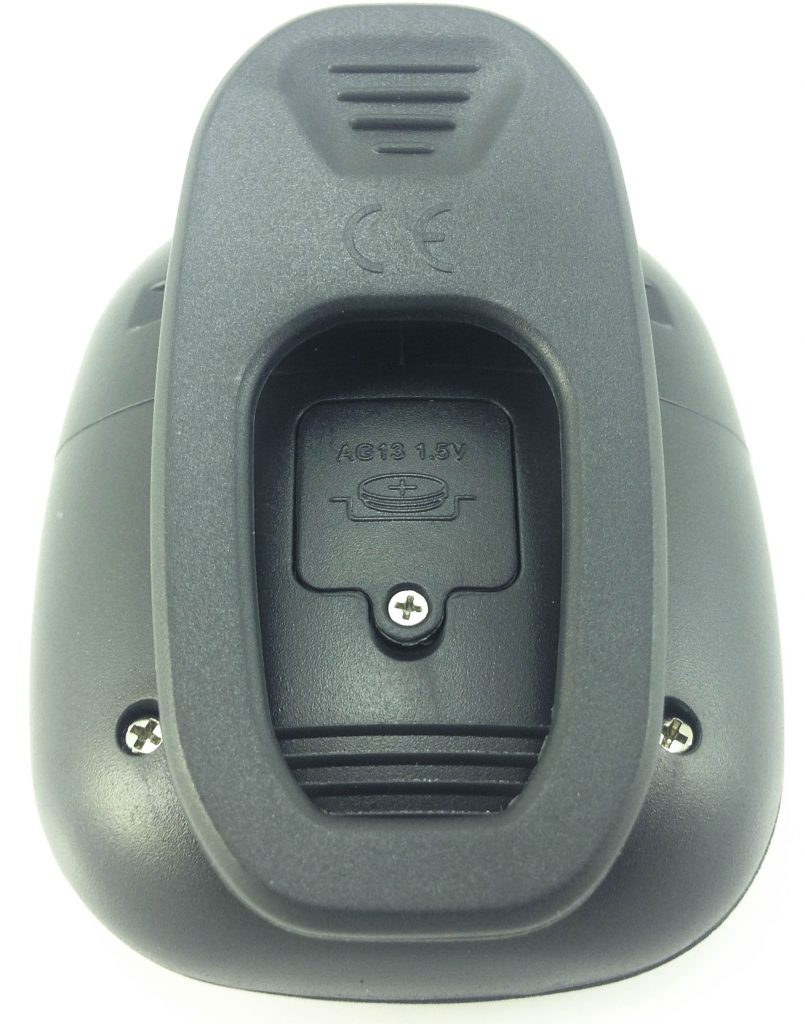 Features.
This pedometer has the following features:
Step Counter – up to 99999 steps.
Distance Travelled – up to 999.99 KM / 999.99 Miles
Calories Burnt – indication up to 999.99 Kcal
You can choose either imperial or metric measurements.
This pedometer automatically shuts off if no motion has been detected for 1 minute, when motion has been detected again the pedometer carries on from where it left off from without losing its memory.
To use this pedometer for the first time you need to firstly reset the device by simply pressing and holding the reset button until the counter returns to 0.  Then clip the pedometer onto your waist area and take 10 normal walking strides, this is needed to calibrate the pedometer to your own walking stride.
Technical Specifications.
Brand: PINGKO
Model: Pedometer
Model Code: PK-793-red
EAN: N/A
ASIN: B06Y327DCP
Battery Type: 1x AG13 1.5V (Included)
Working Voltage: 1.5 V
Auto Shut Off: Yes
Compliance: CE
Conclusion.
If you're after a simple pedometer without the need to download apps or sync with smartphones, then this is the pedometer for you.  It works straight from the box and setting it up couldn't be easier.  I recommend the purchase of this pedometer.
If you want the PINGKO Pedometer for yourself, it's available for purchase only on Amazon. The RRP for this product is £9.99.
Product sample provided by PINGKO in exchange for a detailed, unbiased review.
---
Thank you for taking the time to read my post. If you'd like to add a comment or thought on this post, please use the section below. I can also be contacted via the online contact form. Please subscribe for the latest reviews, news, and discounts. Please follow My Helpful Hints on Twitter, Instagram & Facebook too!