The PINGKO digital timer is a simple and basic timer.  The large LCD screen makes seeing the digital numbers a breeze.
You get an audible alarm that lasts around 30 seconds too!
You get a retractable stand and two magnetic pieces on the back mean you can place it directly onto any steel appliance.
This timer has a maximum time setting of 99 minutes, 59 seconds.  It also has a memory function that automatically recalls the last setting, which is useful for repetitive activities.
Packaging.
The PINGKO digital timer comes packaged in a Black and Grey cardboard box with illustrations and product specifications printed on it.  The box measures 8.5cm x 6.5cm x 2.5cm and weighs 65G.
Contents.
When you open the box you'll find: 1x Timer, 1x AAA Battery, 1x English Written User Guide.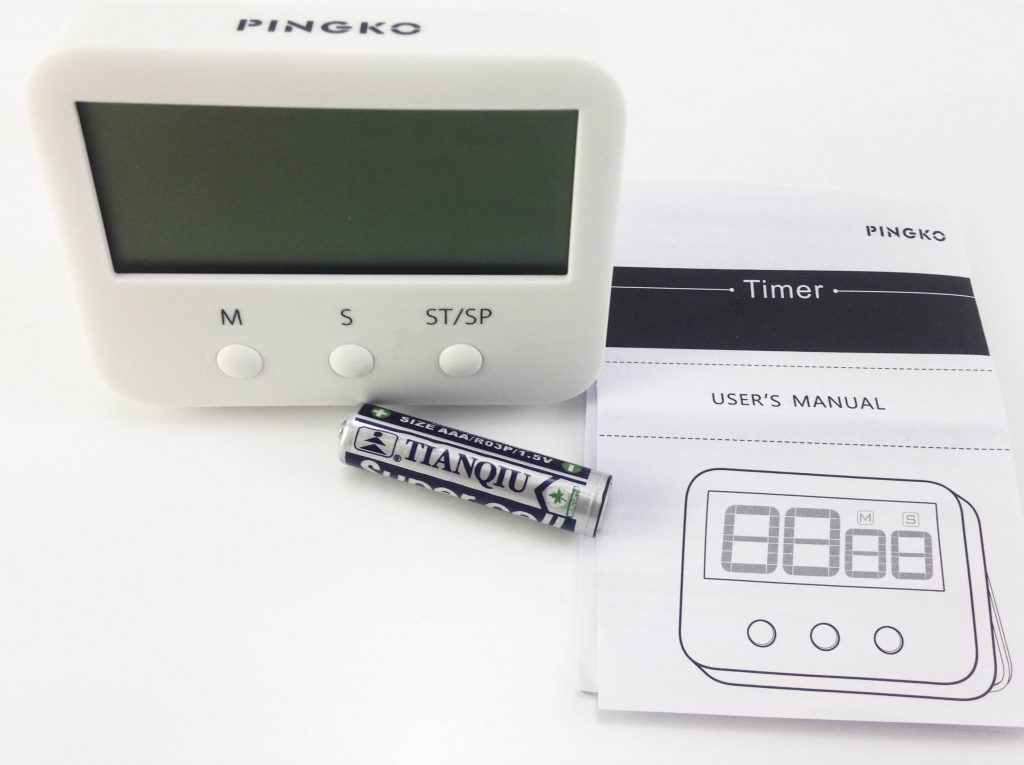 PINGKO Digital Timer.
This timer is made from high quality moulded plastic.  The timer is White in colour and measures 8.0cm wide x 6.0cm high and 1.5cm deep.  With the stand in use the timer stands 4.0cm in depth.  The timer weighs 53G.
The LCD screen measures around 6.5cm x 2.6cm.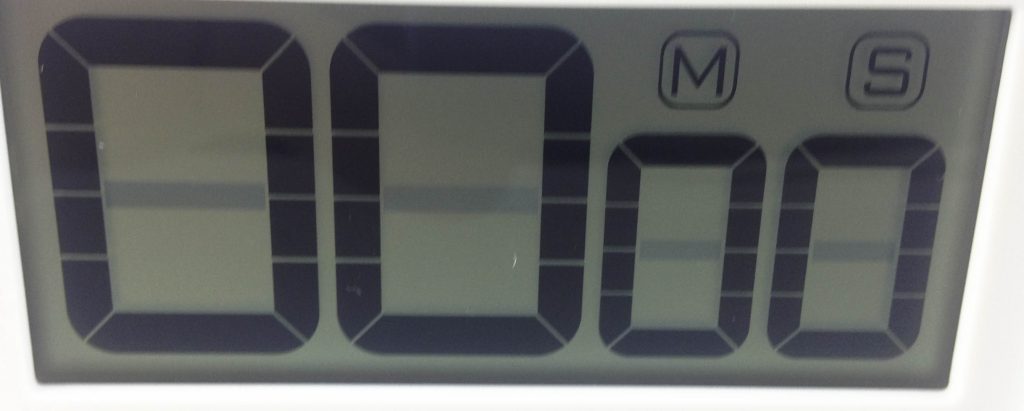 On the back of the timer you'll see the pull-out stand and two magnetic dots.  The stand just lifts out, so you can stand it vertically onto any surface, whilst the magnetic dots allow you to put the timer magnetically onto a steel appliance.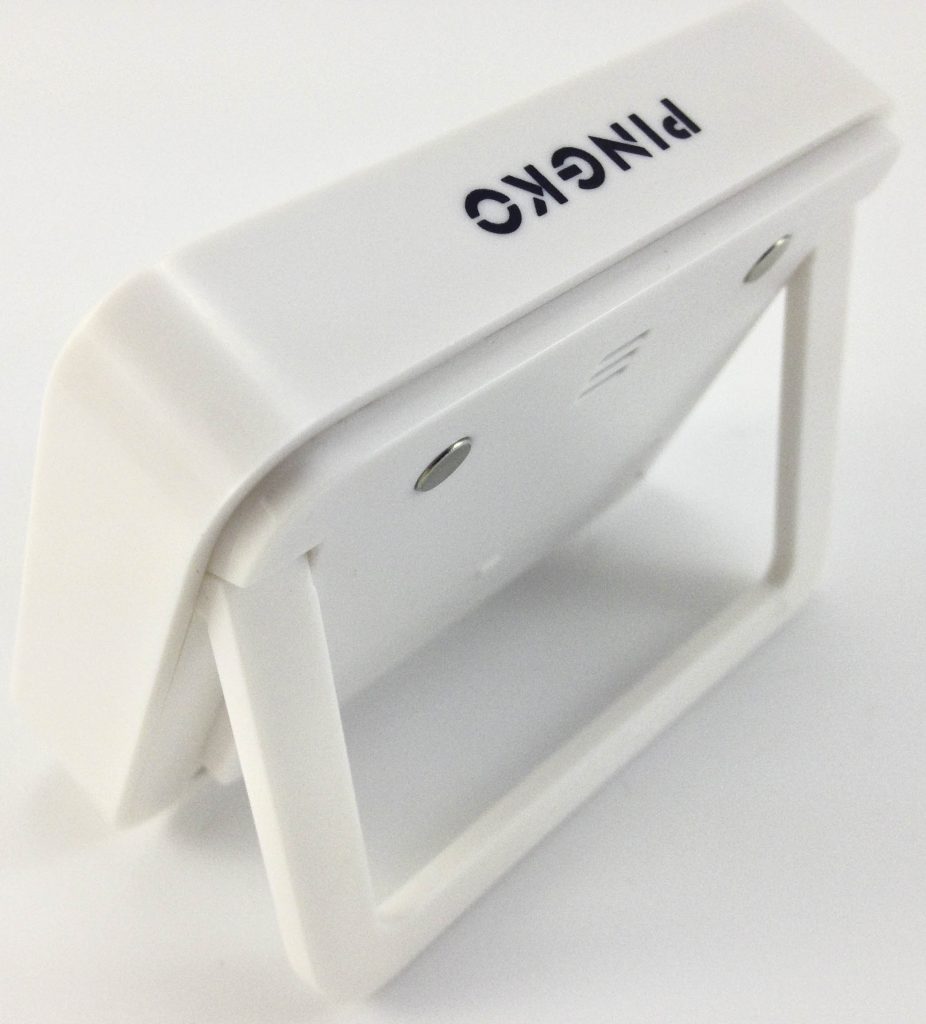 This timer is easy to use and has only three buttons to operate.  You can set minutes and seconds and then press the start/stop button.  The timer even remembers the last inputted value saving you time for repetitive tasks.
When not in the timer function you can also set it to a clock function and it makes a handy kitchen clock/timer.
The audible alarm is loud and lasts around 30 seconds and can be stopped by pressing any button.
Technical Specifications.
Brand: PINGKO
Model: Digital Timer
Model Code: pk-118-white
ASIN: B01LEBG6ZQ
Battery Type: 1x AAA Battery (Included)
Working Voltage: 1.5 V
Auto Shut Off: No
Compliance: N/A
Conclusion.
If you're looking for a basic non-complicated timer, then the PINGKO Digital Timer is perfect.  The LCD screen produces large numbers which is perfect for people with sight problems.  Overall I like it and would recommend the purchase of this timer.
If you want the PINGKO Digital Timer for yourself, it's available for purchase only on Amazon. The RRP for this product is £7.99
Product sample provided by PINGKO in exchange for a detailed, unbiased review.
---
Thank you for taking the time to read my post. If you'd like to add a comment or thought on this post, please use the section below. I can also be contacted via the online contact form. Please subscribe for the latest reviews, news, and discounts. Please follow My Helpful Hints on Twitter, Instagram & Facebook too!