The Onikuma K1-B Gaming Headphones are a comfortable and padded set of headphones.
The cool camouflage design makes it the ideal gaming headset for combat games.
You can use this gaming headset on any gaming system including the PlayStation 4, New Xbox One, PC, Mac, laptop, tablet, smartphone, iPhone, iPad etc.
You get a noise reduction sensitive microphone with a movable rotary arm, which enables you to freely adjust in any direction for exact sound pick up.
Packaging.
The Onikuma K1-B gaming headphones come packaged very neatly in a camouflage cardboard box.  The box measures 21.5cm x 18.5cm x 10.cm and weighs 480G.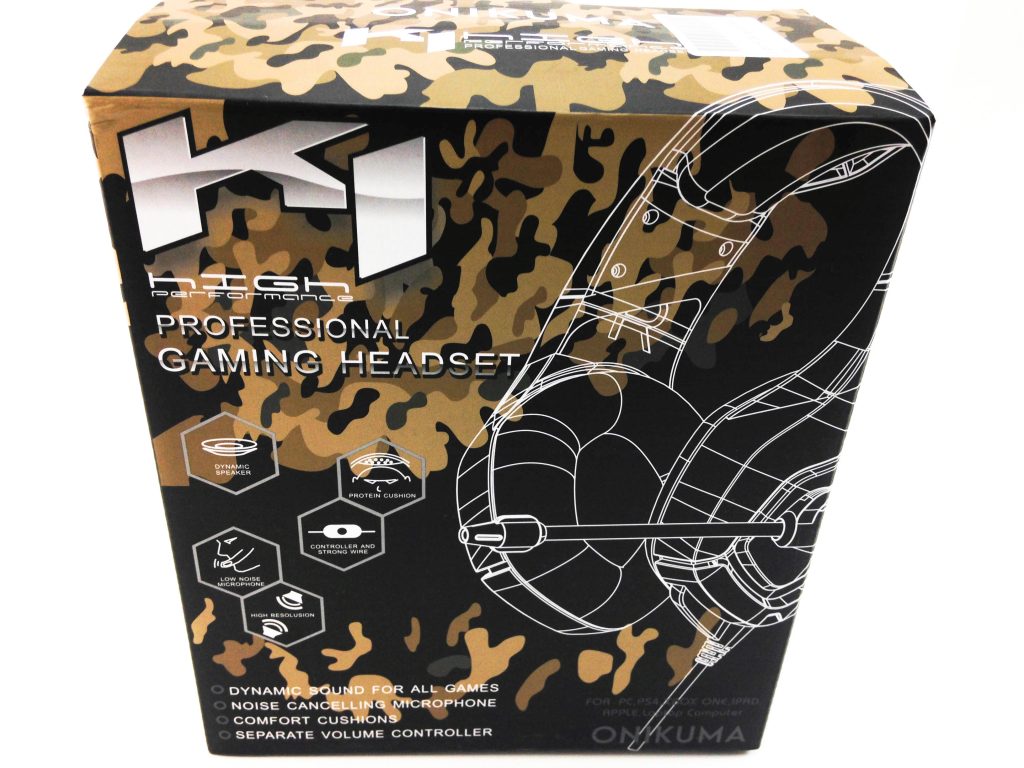 Contents.
Upon opening the Onikuma K1-B box you will find the following items. 1x Headphone, 1x Cable Attachment, 1x Multi-Lingual User Guide.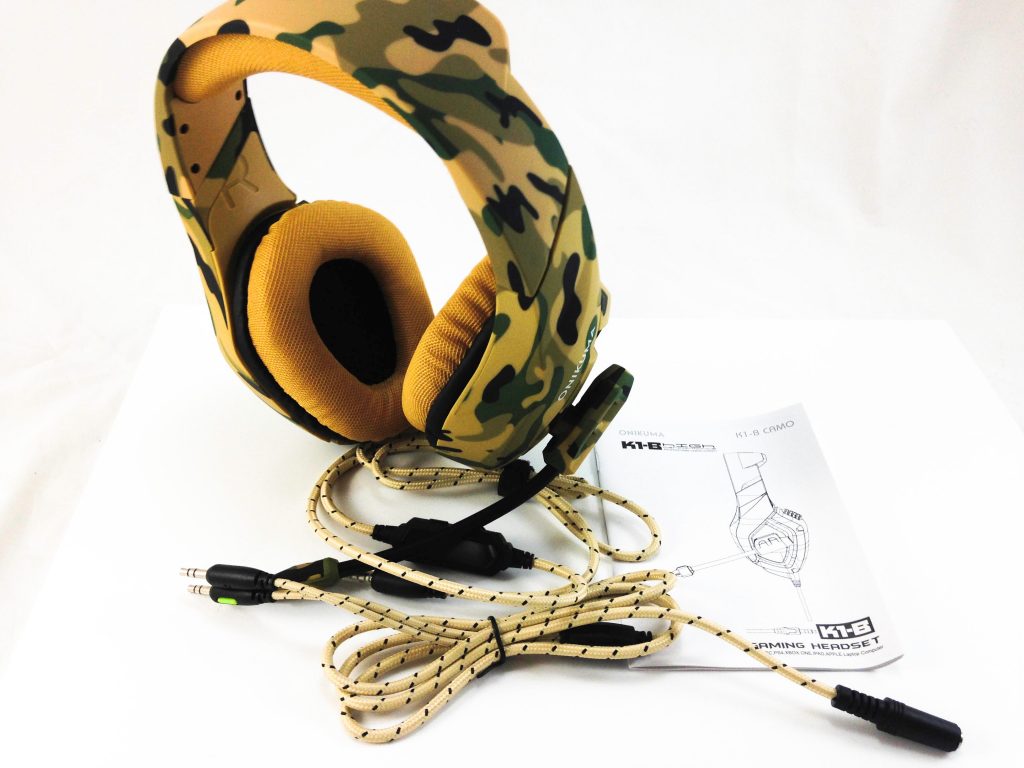 Onikuma K1-B Gaming Headphones.
The headphones measures 56.0cm (Measuring from the bottom of the ear-cup and across the top of the headband to the bottom of the other ear-cup) and weigh 270G.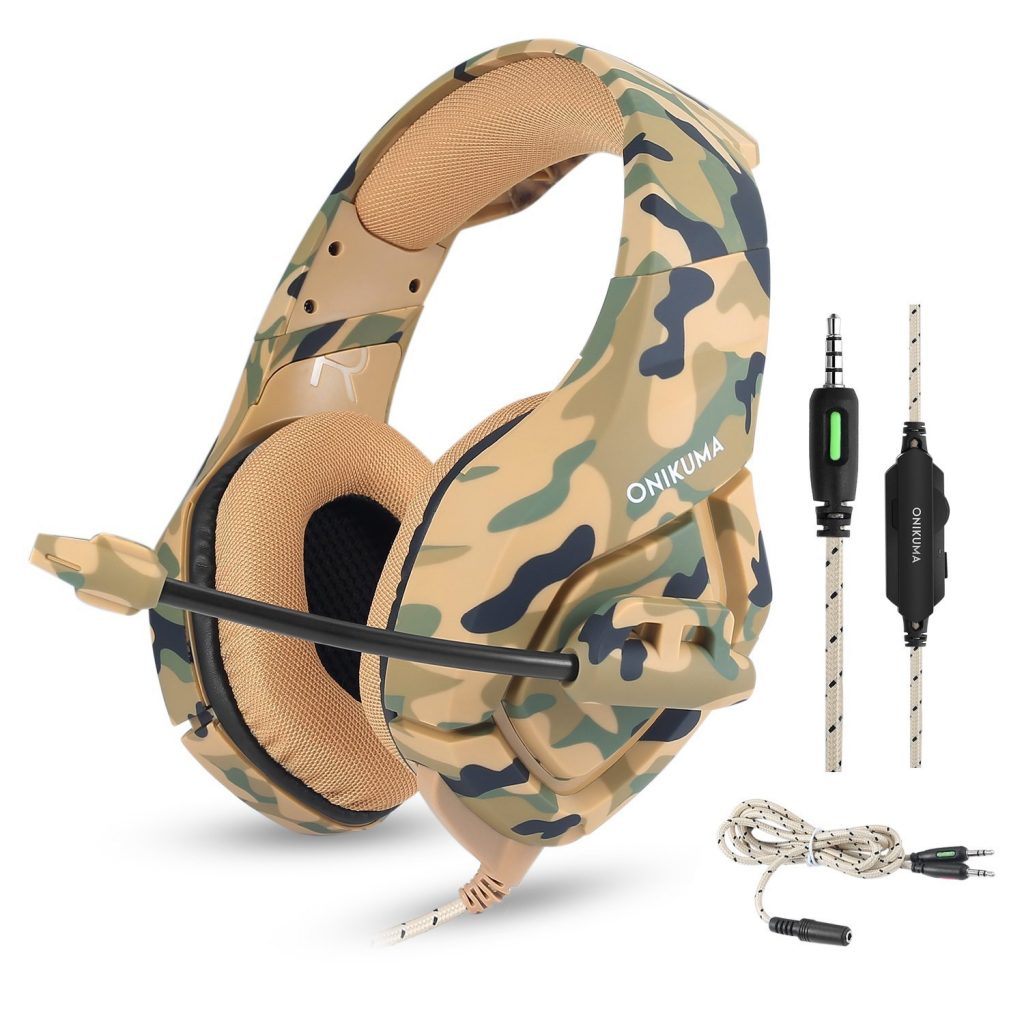 The audio cable measures 120cm in length and comes complete with in-line Volume and Microphone Button.
You also get an additional braided cable, this measures 120cm also.  This is needed if you wish to use the microphone function and provides an audio/microphone splitter system.  Simply push the two cable plugs together to form a 240cm length gaming cable.
The ear cups are padded, so block out any background noise.  The main headband also is padded, this provides comfort during long periods of game play, it's also adjustable too!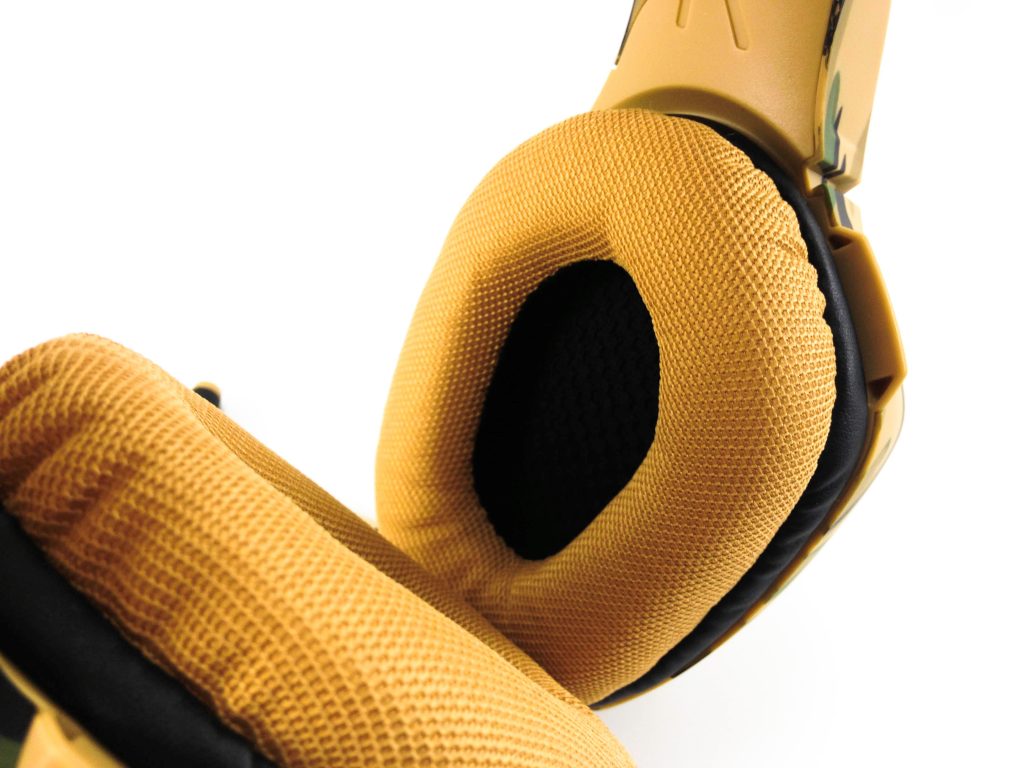 Technical Specifications.
Brand: Onikuma
Model: Gaming Headset
Model Code: K1-B CAMO
EAN: N/A
ASIN: B07795F56S
Speaker Size: 50mm
Impedance: 20

Ω ± 15%

Sensitivity: 117dB

±

3dB
Frequency Range: 20-20K Hz
Microphone: 6.0 x 2.7mm
Microphone Sensitivity: -36dB

±

1dB
Impedance: 2.2K

Ω

Working Current: <100mA
Headset Jack: 3.5mm
Compliance: CE, FCC, RoHS
Conclusion.
I like this gaming headphone headset from Onikuma.  The camouflage design also looks cool!  I like the length of cable supplied and it also feels good quality also.  Overall I highly recommend you purchasing these gaming headphones.
If you want the Onikuma K1-B Gaming Headphones for yourself, it's available for purchase only on Amazon. The RRP for this product is £23.99.
Product sample provided by Zakitane in exchange for a detailed, unbiased review.
---
Thank you for taking the time to read my post. If you'd like to add a comment or thought on this post, please use the section below. I can also be contacted via the online contact form. Please subscribe for the latest reviews, news, and discounts. Please follow My Helpful Hints on Twitter, Instagram & Facebook too!
Onikuma K1-B Gaming Headphones