The Energenie MiHome Adapter Plus is a plugged-in adapter that is a transmitter and receiver and therefore will let the user know when an action has been carried out and the status of their device. It also provides for energy monitoring.
Requires the MiHome Gateway to function (See my Gateway review).
The Adapter Plus allows you to monitor the power being used by an attached appliance and switch the adapter on and off from anywhere in the world via the MiHome App.
The Energenie MiHome Adapter Plus can be controlled with IFTTT, this allows you to turn them on using the weather, ESPN, Facebook.  You can also use it in conjunction with the Phillips Hue and Nest.
The Adapter Plus is part of the MiHome home automation range.
Packaging.
The Energenie MiHome Adapter Plus comes very well packed in a frustration free packed cardboard sleeved box.  The box measures 10.5cm x 9.0cm x 8.0cm and weighs 180G.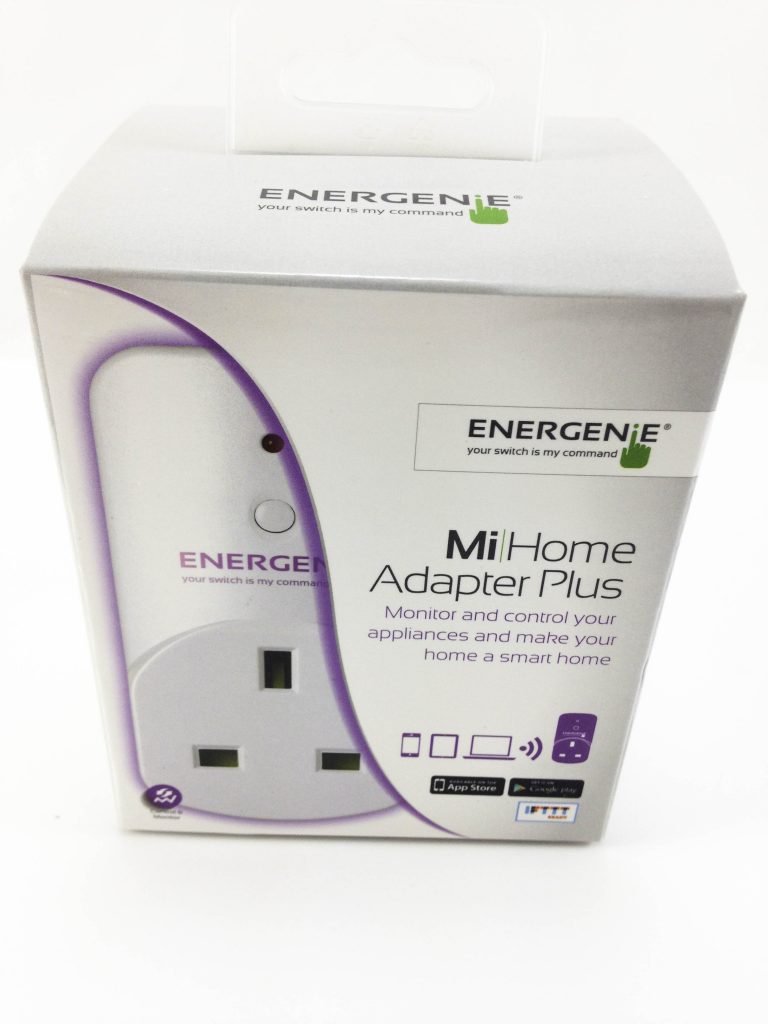 Contents.
When you open your Energenie MiHome Adapter Plus box you will find: 1x Plug Adapter.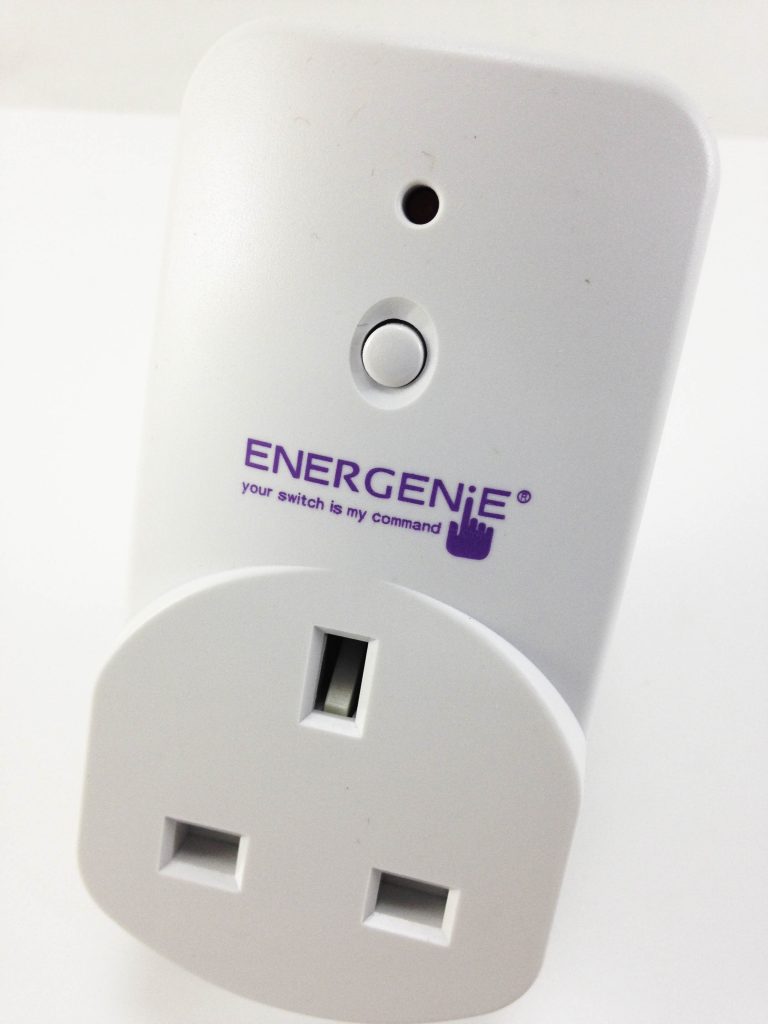 Energenie MiHome Adapter Plus.
The Energenie MiHome Adapter Plus is moulded using high quality plastic.  It is White in colour and measures 9.5cm x 5.0cm x 6.0cm and weighs 115G.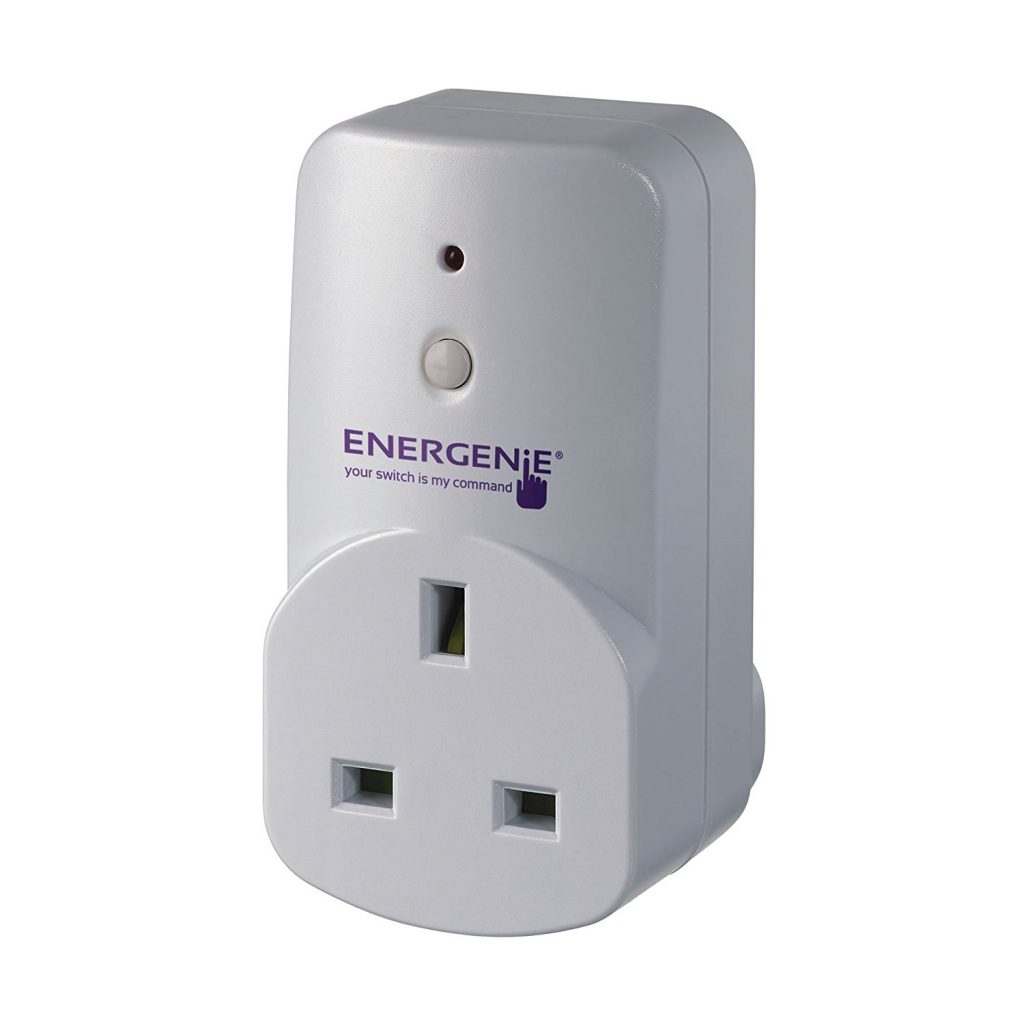 Installation.
To use this adapter, you need to ensure that you have a connected Energenie MiHome Gateway and have also installed the Energenie App.
To start to use the Energenie MiHome Adapter Plus simply open the App and select "Add a New Device", now select the device type (In this instance select Adapter) and then select the location of the device.
Now you can start using this adapter via the Energenie App.  You're able turn on/off a powered appliance, set a timing schedule, and set up Geofencing all from within the App.
You can also control the adapter by pressing the button on the front to turn on/off the connected appliance without using the App.
Technical Specifications.
Brand: Energenie
Model: MiHome Adapter Plus
Model Code: MIHO005
EAN: 5060166035778
ASIN: B00V52HKHI
Maximum Load: 3000W
Maximum Current: 13A
Voltage Range: 230-250V 50Hz AC
Plug & Socket: BS 5733 + The Relevant Clauses of BS 1363
Transmission Frequency: 434.300 MHz
Protocol: OpenThings (16663DOC14)
Location: Indoor Use Only
Compliance: CE, RoHS
Conclusion.
I really like the Energenie product range, it's simple to set up and installation is a breeze. Look out for more Energenie MiHome product reviews over the next couple of weeks too.  I like this adapter, it's easy to set and use, there is one annoying point though and it's an annoying buzzing sound when the adapter is being used.  I don't know what causes it, but it can be annoying!  Overall though I do recommend the Adapter Plus to be added onto your Energenie MiHome range and build up a connected home network.
If you want the Energenie MiHome Adapter Plus for yourself, it's available for purchase only on Amazon. The RRP for this product is £16.83
Product sample provided by Energenie in exchange for a detailed, unbiased review.
---
Thank you for taking the time to read my post. If you'd like to add a comment or thought on this post, please use the section below. I can also be contacted via the online contact form. Please subscribe for the latest reviews, news, and discounts. Please follow My Helpful Hints on Twitter, Instagram & Facebook too!
Energenie MiHome Adapter Plus