Today I'll be writing about the NANNIO A1 ANC Earbuds. A True Wireless Stereo (TWS) pair of noise cancelling earbuds. I hadn't heard of the brand NANNIO until a few weeks ago when I was asked to review them. They're available on Amazon and at £70.00 for a pair of wireless earbuds, they've a lot to live up to.
I'm not the biggest fan of TWS earbuds, usually the audio quality is highly compromised, and the Bluetooth signal is usually very hit and miss. If you manage to find a pair of great sounding TWS earbuds that don't lose signal, treasure them!
The NANNIO A1 ANC Earbuds feature Bluetooth 5.1 technology, Active Noise Cancellation (ANC), an 800mAh charging case, and each earbud features a 9.2mm high fidelity dynamic driver.
All very impressive, but what do they sound like? Are they comfortable? Time to test them out!
Packaging and Contents.
The NANNIO A1 ANC Earbuds come packaged in a plain looking white box. The box measures 12.2cm x 12.2cm x 4.0cm and weighs 186G.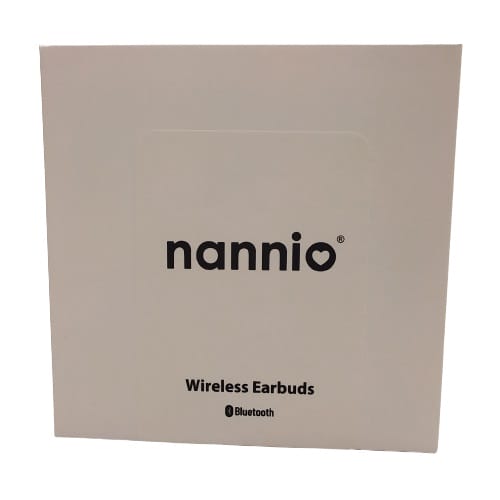 Inside the box you'll find: 1x Charging Box, 1x Pair of Earbuds (located in the box), 1x Charging Cable, 2x Pairs of Tip/Wing Tips, 1x English/German User Guide.
There was an issue with the supplied additional silicone ear tips. NANNIO sent an odd tip, so I only had two pairs, one pair on the earbuds, and a pair of smaller tips, and a pair of odd sized tips. Luckily, the medium sized tips on the earbuds fit perfectly.
NANNIO A1 ANC Earbuds.
The NANNIO A1 ANC Earbuds are a two-part system, one being the earbuds themselves, the other is the charging battery box. They're white in colour and each earbud measures 3.0cm x 2.0cm and weigh 6.8G.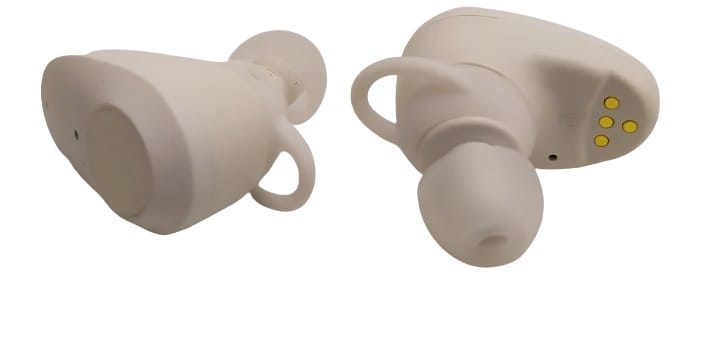 The charging box measures 7.5cm x 5.0cm x 2.8cm and weighs 60G features a built-in 800mAh lithium-ion battery. The charging box also accommodates wireless charging too. This takes 4 hours to fully charge both the box and earbuds. Obviously, the quicker method is via the USB-C charging port, this method takes around 1.5 hours via a 5V DC connection. The supplied USB-A/USB-C cable measures 50.0cm.
Setting Up.
To pair the NANNIO A1 ANC Earbuds take about 30 seconds, it's a quick pairing function. Please remember to remove the tape from the contacts from each earbud prior to doing anything else. Sounds obvious, but some people forget this. Now awaken the earbuds by opening the lid of the box, remove each earbud, they automatically power on. Head over to your device and perform a Bluetooth search for 'nannio-A1', pair and you'll hear an audio confirmation.
Every time you place the NANNIO A1 ANC Earbuds into the charging box, they'll automatically disconnect from your phone and start charging. They also automatically connect to the last paired device again by simply removing from the charging case.
The NANNIO A1 ANC Earbuds battery box features a LED battery level indicator. The earbuds take around 2 hours to fully charge, you're able to charge them around 4 times before recharging the battery box. Playtime of the earbuds last around 8 hours, but this is dependent on volume and ANC usage.
Comfort and Use.
I can confirm the NANNIO A1 ANC Earbuds are comfortable to wear for a prolonged period. There's no slippage, no earaches, no hot ear effects either. The silicone wings are unique to the A1 earbuds too, I've not seen many earbuds featuring this wing design before. They certainly do assist with keeping your earbuds in place. They don't slide into any ear part, but rather rest against the outer ear area.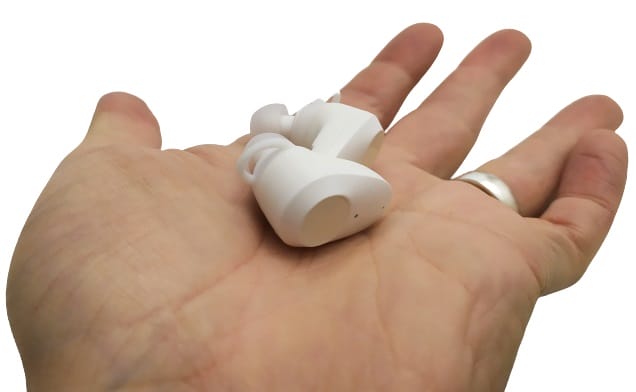 The NANNIO A1 ANC Earbuds also feature some in-built user controls too. The area is touch sensitive, and both earbuds do the same functions, except track selection. These functions are as follows:
Tap Once: Pause/Play, Answer/End Calls.
Twice Tapping: Turns On/Off ANC.
Tap Thrice: Awaken voice assistant.
Long Press Left Earbud for 2 Seconds: Go back a track.
Long Press Right Earbud for 2 Seconds: Skip a track.
Press & hold 12 seconds: Reset to factory settings.
Long Press for 5 Seconds: Manually turn off earbud.
There's no volume control, which is a massive let down for me, but aside from that, the touch-sensitive user controls work perfectly well.
Active Noise Cancellation.
Yep, the NANNIO A1 ANC Earbuds feature Active Noise Cancellation. Usually, an ANC feature on TWS earbuds is crappy, it doesn't perform the same as a pair of overhead headphones. But, the NANNIO A1 ANC Earbuds have half-decent noise cancellation compared to other reviewed TWS earbuds on this website. They're certainly not up to Srhythm NC35 standard, but for a pair of true wireless earbuds, they're very good.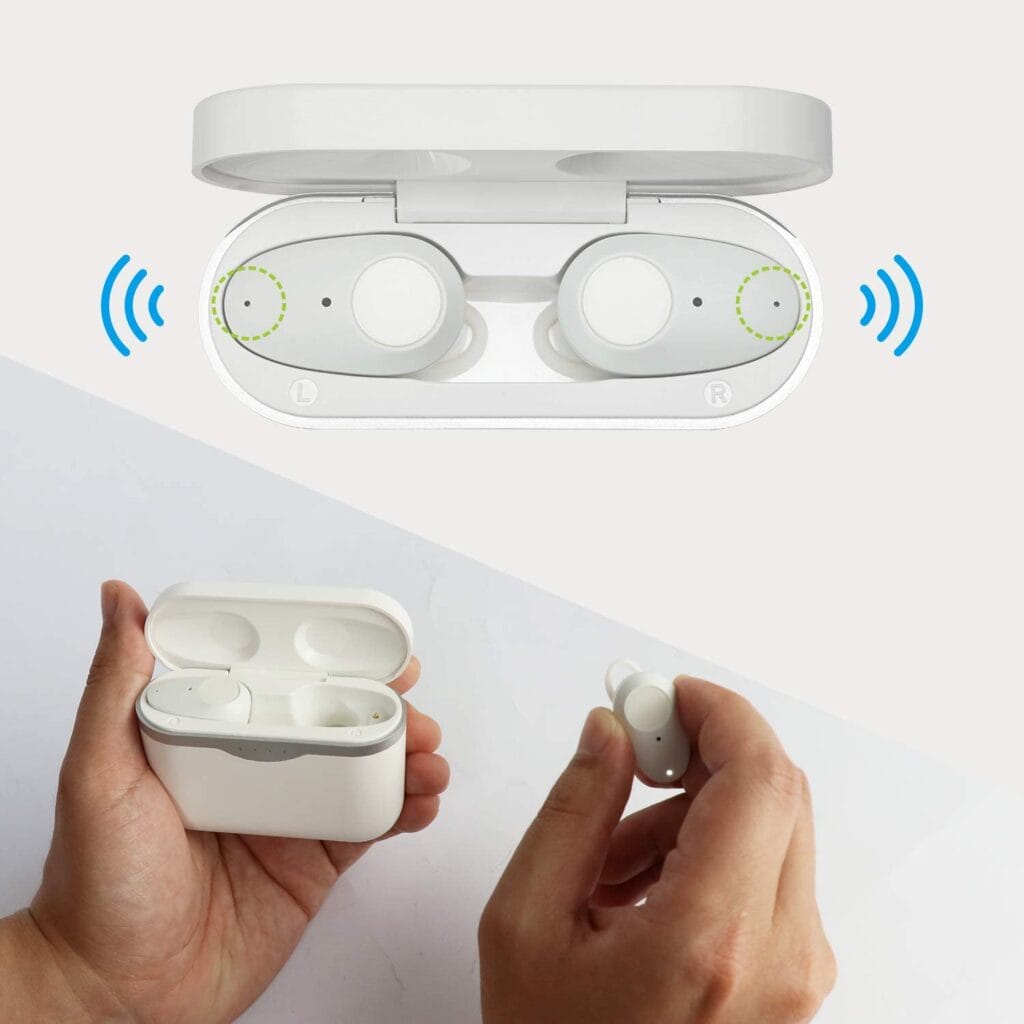 To switch the ANC feature on you need to double tap either earbud, there's a voice prompt that follows. Here's where things get complicated, the voice confirmation is muffled on both confirmation of turning the ANC feature on and off. So, you can't hear clearly what it is you've done. The vocal confirmation sounds sped up. It sounds like it says "ANC on" for off and "ATT on" for on. Very confusing!
Sound Quality.
The NANNIO A1 ANC Earbuds sound incredibly bassy, which for me personally, I love. Nice and thumping bass tones too. Vocals are clear too though, it's not all bass and no vocals.
Each earbud features a 9.2mm high fidelity dynamic driver, which is very impressive.
The Bluetooth advertised signal is 15M and precisely cut out just beyond the 15M boundary, literally turned off ?. I also wasn't able to break the signal within the 15M boundary either, very impressive. The NANNIO A1 ANC Earbuds feature the RTL8773BFR Bluetooth chip from Realtek. The RT8763B chip is composed of an ARM core and an ultra-low power DSP core with high efficiency computing power, high performance audio codec, power management unit, ADC, ultra-low current RF transceiver, and smart I/O distribution controller.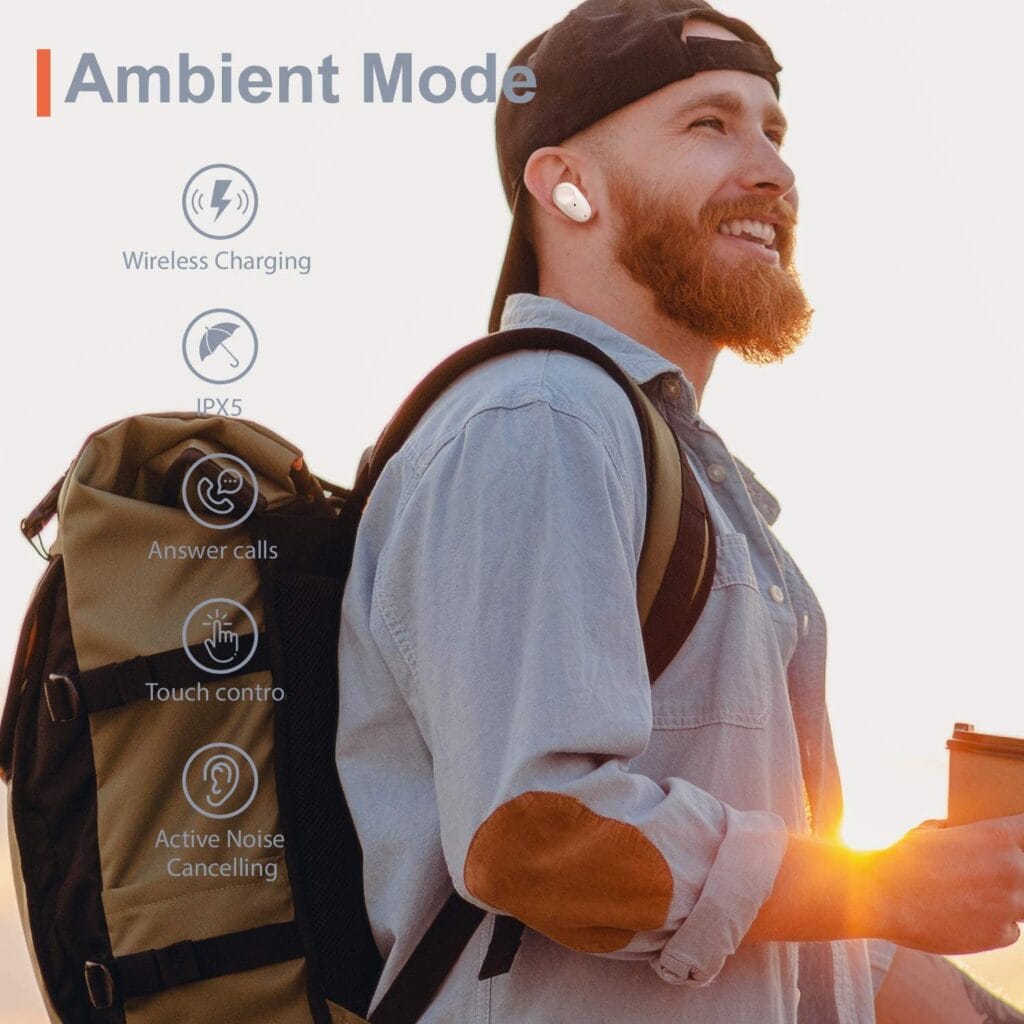 The NANNIO A1 ANC Earbuds feature a built-in a MEMS Omnidirectional Mic, a silicon microphone with low distortions & high acoustic overload. It works incredibly well, and certainly more than adequate for phone calls and voice controls via both Google Assistant and Siri.
Technical Specifications.
Brand: NANNIO
Model: A1 ANC Earbuds
Manufacturer Code: N/A
Manufacturer Reference: N/A
EAN: N/A
ASIN: B08GLPMR7P
Operating Voltage: 5V/1A

Microphone: MEMS Omnidirectional Mic

Bluetooth Version: 5.1

Bluetooth Chip: RTL8773BFR

Transmission Range: up to 15m/50ft

Battery Capacity: 70mAh (earbuds)

Battery Capacity: 800mAh (charging case)

Frequency Range: 2.402G-2.480G
Sensitivity: -94dBm
Maximum Noise Reduction: >25dB

Waterproof: IPX5

Compliance: CE, FCC, RoHS
Conclusion.
I'm overally impressed with the NANNIO A1 ANC Earbuds. They sound incredibly good, nice and bassy, and the Active Noise Cancellation is above average for True Wireless Stereo (TWS) earbuds. They're not 100% perfect and require a little adjustment to take them to a 10/10 for me. Firstly, getting the right sized ear tips packaged is a must, this didn't bother me personally, but would most definitely affect others. Secondly, the ANC voice prompt needs re-recording, it's confusing.
Aside from that, I would still highly recommend these earbuds, they're certainly worth the £70.00 price tag in my opinion.
If you want the NANNIO A1 ANC Earbuds for yourself, they're available for purchase only on Amazon. The RRP for this product is £70.00.
Product sample provided by NANNIO in exchange for a detailed, unbiased review.
---
Thank you for taking the time to read my post. If you'd like to add a comment or thought on this post, please use the section below. I can also be contacted via the online contact form. Please subscribe for the latest reviews, news, and discounts. Please follow My Helpful Hints on Twitter, Instagram & Facebook too!