Today I'll be writing about the MACTREM Video Conference Lighting Kit. It's been a while since I last reviewed for MACTREM, so I jumped at the chance to review again for this affordable technology brand.
Today's review is for a LED rechargeable light that can be used via the supplied tripod, or a clamp that attaches to your laptop.
With the current situation we're currently experiencing, more things have moved to online video conferencing methods, such as Zoom and Microsoft Teams. Lighting is important, and this is where the MACTREM Video Conference Lighting Kit is needed.
It's ideal for self-broadcasting, live streaming, makeup application, YouTube, vlogging and so on. Also, I discovered it's an ideal light for assisting with product photography too.
So, is this light any good Time to test it out!
Packaging and Contents.
The MACTREM Video Conference Lighting Kit comes packaged in a plain brown box. The box measures 15.5cm x 10.0cm x 4.0cm and weighs 320G.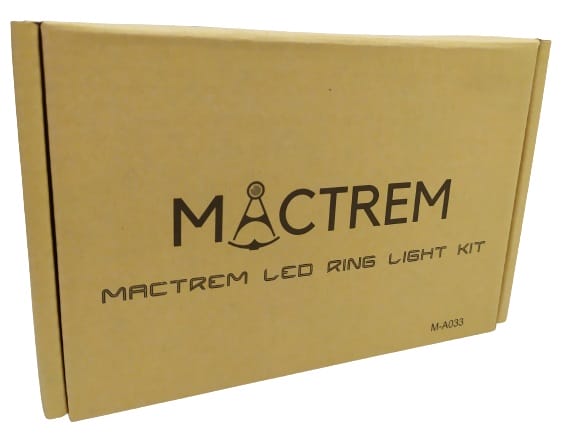 Inside the box you'll find the following: 1x LED Light, 1x Tripod, 1x Clamp, 1x USB-A/USB-C Cable, 1x Chinese/English User Guide.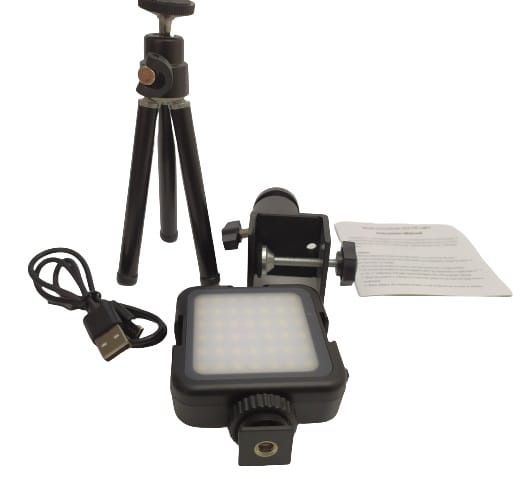 MACTREM Video Conference Lighting Kit.
The MACTREM Video Conference Lighting Kit features 42 built-in LED lights, it also has two different light levels with a maximum light output of 800 Lumens. This has the same light equivalent of a traditional 60W incandescent light bulb.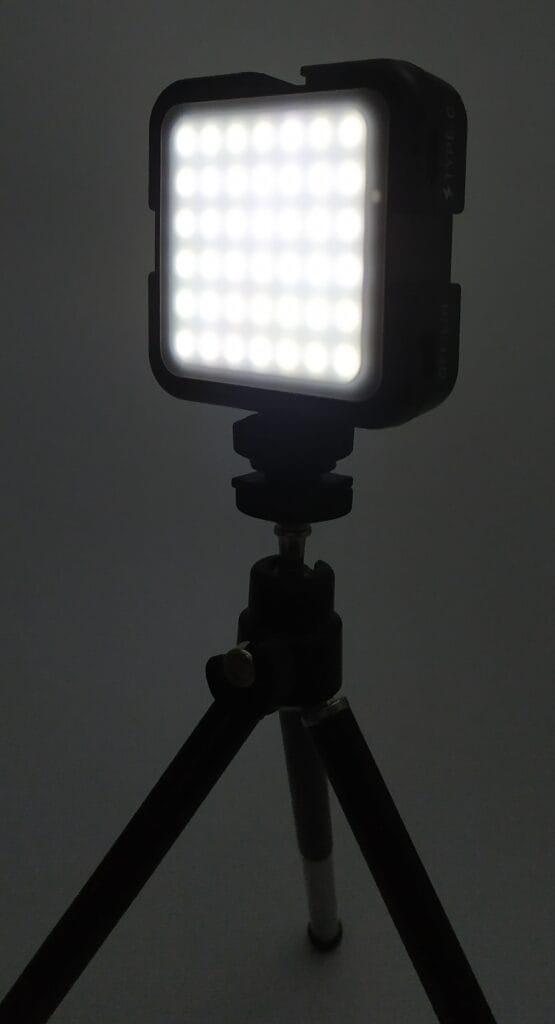 The LED light itself measures 8.5cm x 6.5cm x 2.0cm and weighs 75G. The tripod measures 12.0cm and can extend a further 7.5cm to give a total height of 26.0cm (light on the tripod fully extended).
On the side you'll see USB-C charging port and the power switch. Internally (yes, I took it apart ?) a 2000mAh Lithium-Ion battery provides enough power to the light for 2 hours on the lowest light level and 1 hour on the maximum light output. To recharge the MACTREM Video Conference Lighting Kit you'll need to use either the supplied USB-A/USB-C cable (which measures 51.0cm) or any other USB-C cable and power it via a 5V DC USB power source. A red LED light will show when the light is in charging mode, charging takes around 30 minutes, this is dependent on your choice of power.
Using the Light.
Don't do what I did. I was looking at the LED panel area and turned the light on, a quick blinding and floating lights later I angled the MACTREM Video Conference Lighting Kit away from my face. The tripod is OK, nothing special, but it works!
The clamp supplied can be mounted to a laptop or a desk, on both the tripod and clamp you get a standard 1/4″ screw mount.
I found the lowest light level was plenty for what I required, a nice cool white 6000K (Kelvin) light provides a natural sunlight replication, ideal for photography and videoing.
Just don't look at the light whilst it's in use.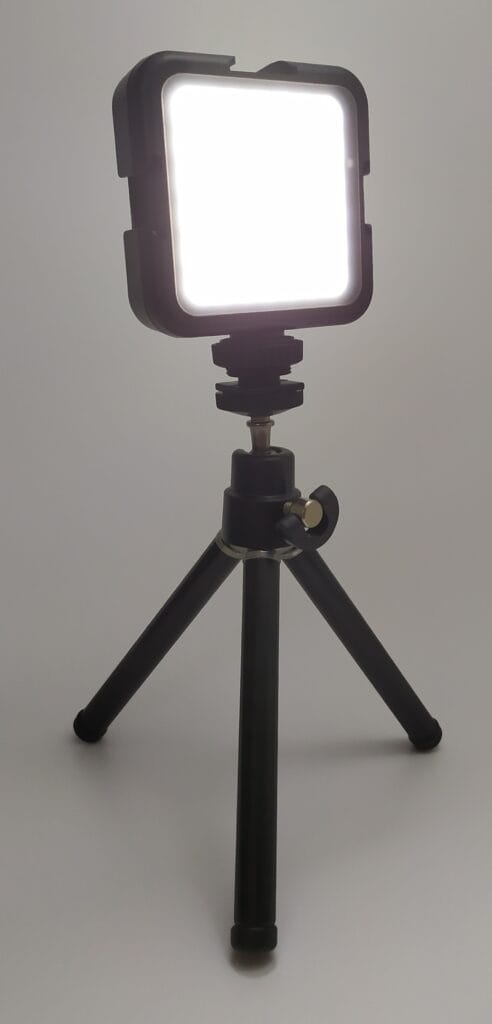 The supplied user guide is OK, could do with some translation work but serves its purpose.
Technical Specifications.
Brand: MACTREM
Model: Video Conference Lighting Kit
Manufacturer Code: TZ-861
Manufacturer Reference: N/A
EAN: N/A
ASIN: B08SHV3HQC
LED Quantity: 42 PCS
Colour Temperature: 6000K
Battery Capacity: 3.7V 2000mAh
Illumination Angle: 120°
Working Time: High 1≤ , Low 2≤
Power: 5.5W
Compliance: CE, FCC, RoHS
Conclusion.
I like the MACTREM Video Conference Lighting Kit. I'm not going to be vlogging anytime soon though. But I'll certainly use this light for product photography, and I have some plans to use this light as a portable outdoor light source for some upcoming reviews that require me to be outside. MACTREM are a cool brand and I've been impressed for a while, after today, I'm still impressed.
Only improvement I can see is the user guide, slight translation issues. But that's all!
If you want the MACTREM Video Conference Lighting Kit for yourself, it's available for purchase only on Amazon. The RRP for this product is £16.99.
Product sample provided by MACTREM in exchange for a detailed, unbiased review.
---
Thank you for taking the time to read my post. If you'd like to add a comment or thought on this post, please use the section below. I can also be contacted via the online contact form. Please subscribe for the latest reviews, news, and discounts. Please follow My Helpful Hints on Twitter, Instagram & Facebook too!
MACTREM Video Conference Lighting Kit