Today I'll be reviewing the BLON Mini In Ear Earphones. These small Cashew nut shaped in ear single dynamic earphones feature a lightweight diaphragm making them comfortable for all day use.
The universal 2-pin 0.78mm TFZ cable is easily upgradable/replaceable with any other type, and the 6mm single dynamic driver provides clear, crisp tones.
BLON, or to give you it's full brand name of WGZBLON is a Chinese audio brand, the Chinese name is bào lóng, which from what I can see translates as either a T-REX dinosaur or Dragon. So, it's a bloody cool name!
You get a choice of between a Chrome or Gun Metal finish, and of course I went for the Chrome finish. Love me a shiny pair of earphones, I also went for the option with in-built microphone too.
So, are these miniature earphones any good? Time to test them out!
Packaging and Contents.
The BLON Mini In Ear Earphones come packaged in a white card sleeve boxed, which features product images and specifications. The box measures 21.0cm x 5.5cm x 2.5cm and weighs 92G.

Slide open the packaging and you'll see the BLON Mini In Ear Earphones sat in their cut-out just waiting to be removed.

Inside the box you'll get the following: 1x Pair of Earphones, 1x TFZ Cable, 4x Additional Silicone Tips, 1x Bag, 1x Chinese/English User Guide.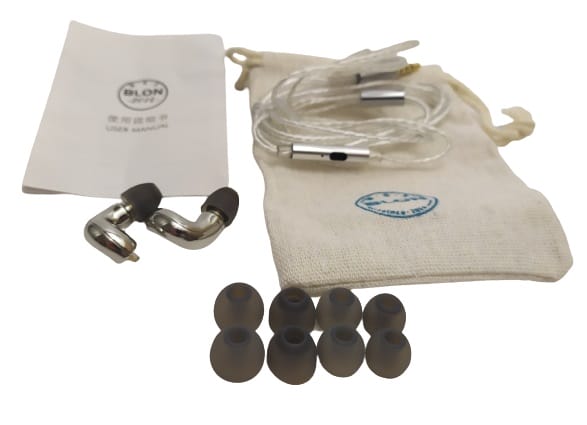 BLON Mini In Ear Earphones.
The BLON Mini In Ear Earphones are uniquely shaped to fit deep into your inner ear canal, without hurting or weighing you down. I've never used this shaped earphone before, so I was hesitant at first, they certainly remind me of Cashew nuts. Each earphone weighs a mere 6G including a silicone ear-tip.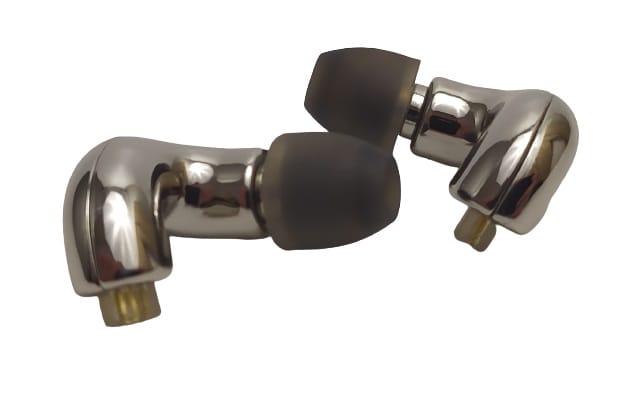 On each earphone there's a R or L symbol to indicate correct ear insertion and the 2 pin TFZ 0.78mm plug easily accepts its cable counterpart with ease.
Changing of tips is a simple process, pop one off and pop on a replacement tip. Try and find a tight-fitting silicone ear-tip out of the 4 additional pairs, this is for not only comfort, but also for sound quality improvement. You want to block out as much background noise as possible for maximum enjoyment of your audio.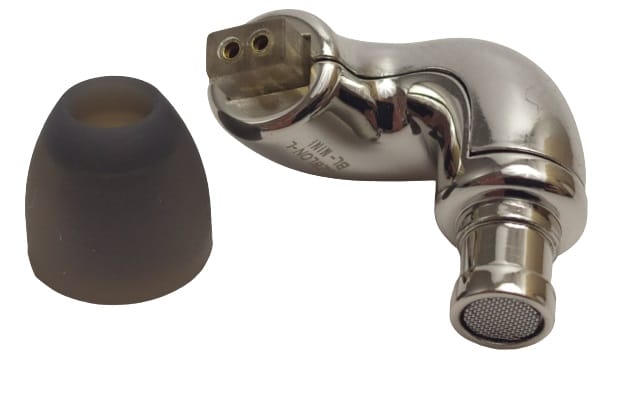 Cable.
The BLON Mini In Ear Earphones comes with a 2 pin TFZ 0.78mm cable. This cable measures 1.2M in length and is constructed from silver-plated for faster audio transmission. The outer sheath features a transparent Thermoplastic Elastomers (TPE) finish, a mixed blended material of plastic and rubber. This ensures they don't tie knots instantly when entering your pocket.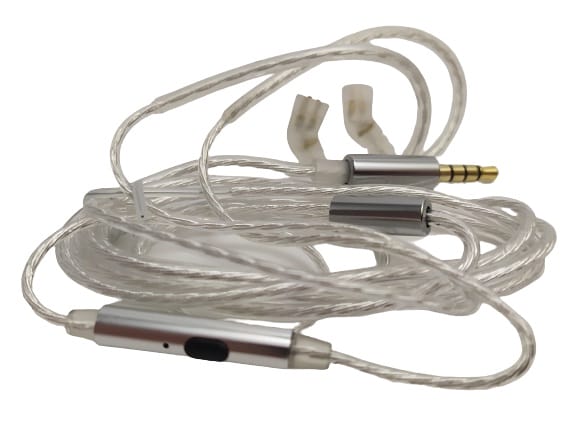 I ordered the in-line microphone option, it's £0.80 more for a microphone and in-line audio control, so worth the upgrade at that price. The in-line control is located on the right-hand side and is a single button operated control. You can do the following:
Press Once: Pause/Play Audio/Answer End Calls.
Press Twice: Skip a Track.
Pressing Thrice: Go Back a Track.
Pressing & Holding: Summon your phones assistant.
The microphone is OK, standard stuff, it works, you're heard, it's very microphoney.
The jack plug features a 3.5mm Tip Ring Ring Sleeve (TRRS), obviously a non-microphone option would only be Tip Ring Sleeve (TRS).
Sound Quality.
The most important factor for me is sound quality of earphones. I though sound would be compromised over design but was pleasantly surprised that my initial presumption was in fact incorrect. The BLON Mini In Ear Earphones sound amazing, the in-built 6mm dynamic driver produces a crisp, punchy sound, and with the unique insertion position, the sound is brilliant.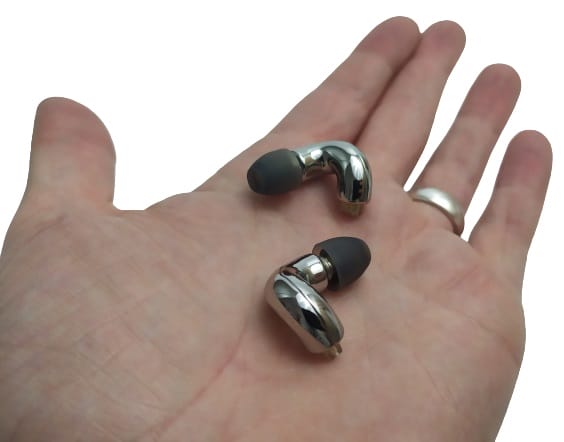 No distortion upon increasing the volume to your 90's club bangers too. A fully enjoyable audio experience at any volume level.
Technical Specifications.
Brand: BLON
Model: Mini In Ear Earphones
Manufacturer Code: BL-Mini
Manufacturer Reference: N/A
EAN: N/A
ASIN: N/A
Interface: 0.78mm Pin TFZ
Frequency Range: 20-20kHZ
Sensitivity: 115dB
Impedance: 16Ω
Colour: Silver
Plug: 3.5mm
Driver Unit: 6mm
Compliance: CE, FCC, RoHS
Conclusion.
I love the BLON Mini In Ear Earphones. I love the unique Cashew nut shape that fit so comfortably in my inner ear canals, I've been wearing them for several hours over a few days and they're still comfortable. No slippage, no movement, no distortion, no nothing bad.
I have nothing bad to say (I know, I'm surprised too).
If you want the BLON Mini In Ear Earphones for yourself, they're available for purchase only on AliExpress. The RRP for this product is £42.97.
Product sample provided by Keephifi in exchange for a detailed, unbiased review.
---
Thank you for taking the time to read my post. If you'd like to add a comment or thought on this post, please use the section below. I can also be contacted via the online contact form. Please subscribe for the latest reviews, news, and discounts. Please follow My Helpful Hints on Twitter, Instagram & Facebook too!
BLON Mini In Ear Earphones