The Mactrem PT55 Camera Tripod is the perfect entry level tripod for budding new photographers.
Not only is this tripod lightweight, but it's also strong and has been made to be robust and long lasting.
This tripod is fully adjustable and comes with a little bubble level to ensure you set up the tripod correctly.
The universal mounting plate and screw makes this tripod ideal for all camcorders, DSLR's and other modern camera's too.
Retail Packaging.
The Mactrem PT55 comes in a Dark Grey and Green designed cardboard box.  The box measures 50.5cm x 10.5cm x 10.0cm and weighs 1485g.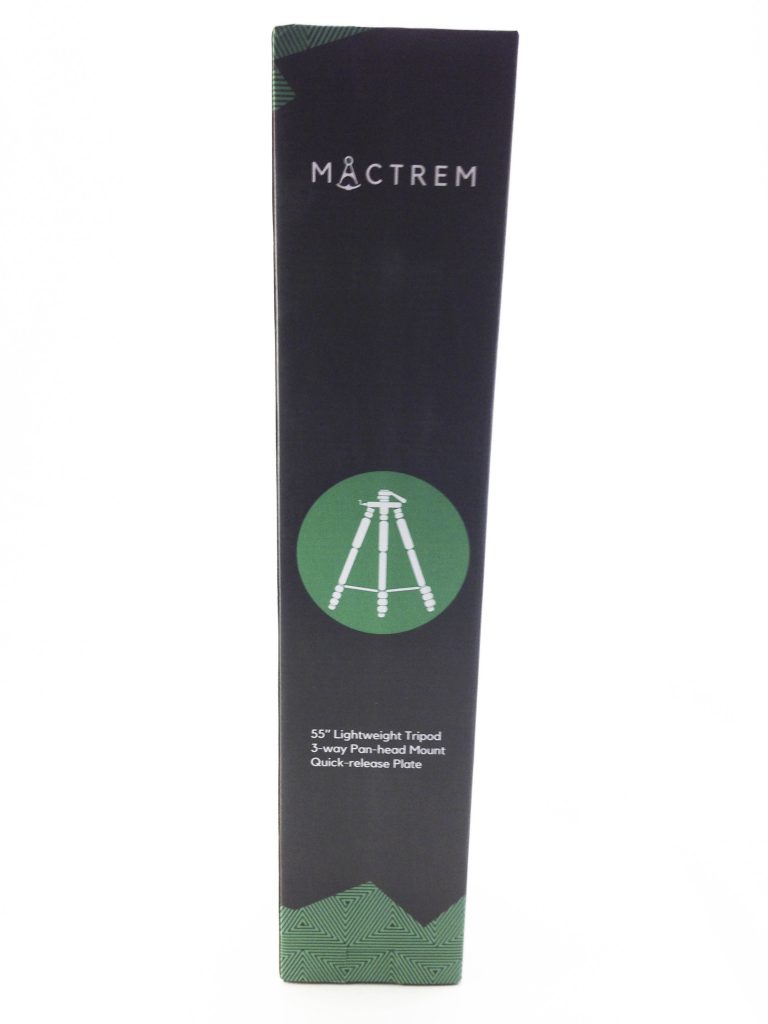 Contents.
Upon opening the box you will find the following items.  1x Tripod, 1x Fabric Carry Bag, 1x Multi-Lingual User Instructions.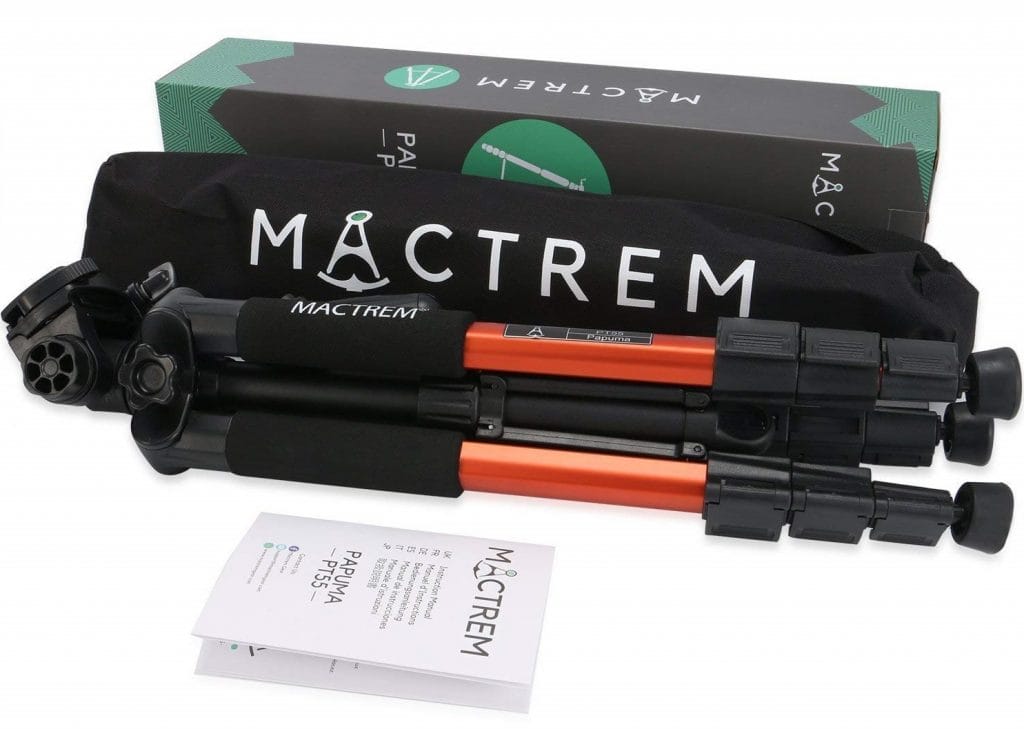 Mactrem PT55 Camera Tripod.
This tripod is made from high quality Aluminium and ABS plastics.  The colour of the tripod i have is Orange with Black detailed finishes, but other colours are available, including Black and Yellow, again finished with Black detailed finishes.
This tripod is compact when folded down and measures 50.0cm x 11.0cm x 10.5cm and weighs 1195g.

When fully adjusted the tripod measures 140.0cm high and has a width span of 83cm.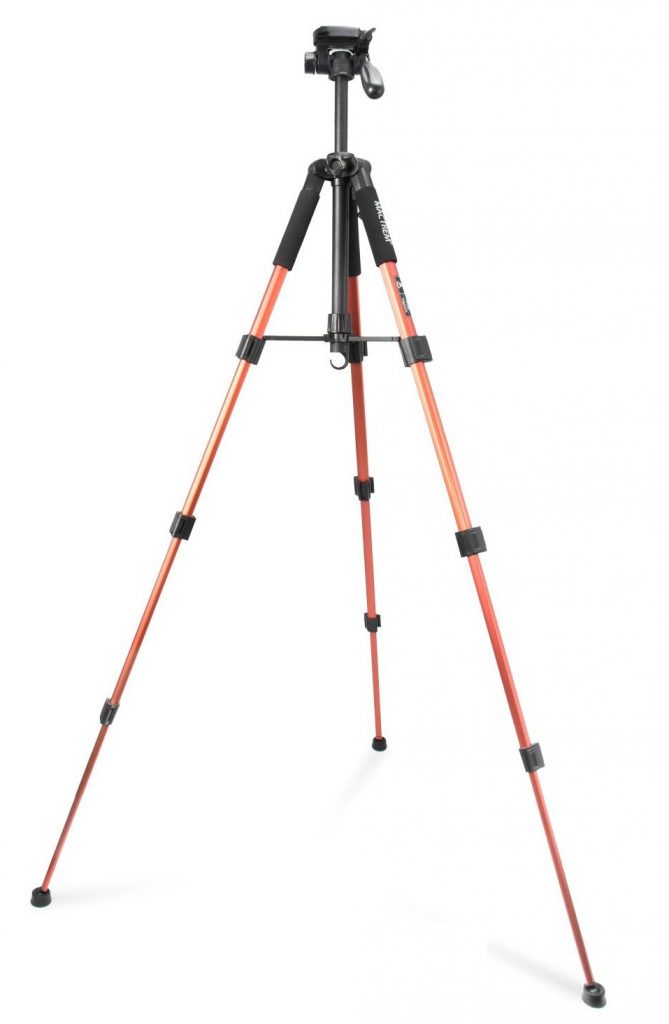 The 360-degree handle operates smoothly, perfect for filming without any camera  shake and the sponge grips on the tripod provide superb handling grip whilst in use.
The design of the handle makes it perfect for shooting axis and taking pan shots.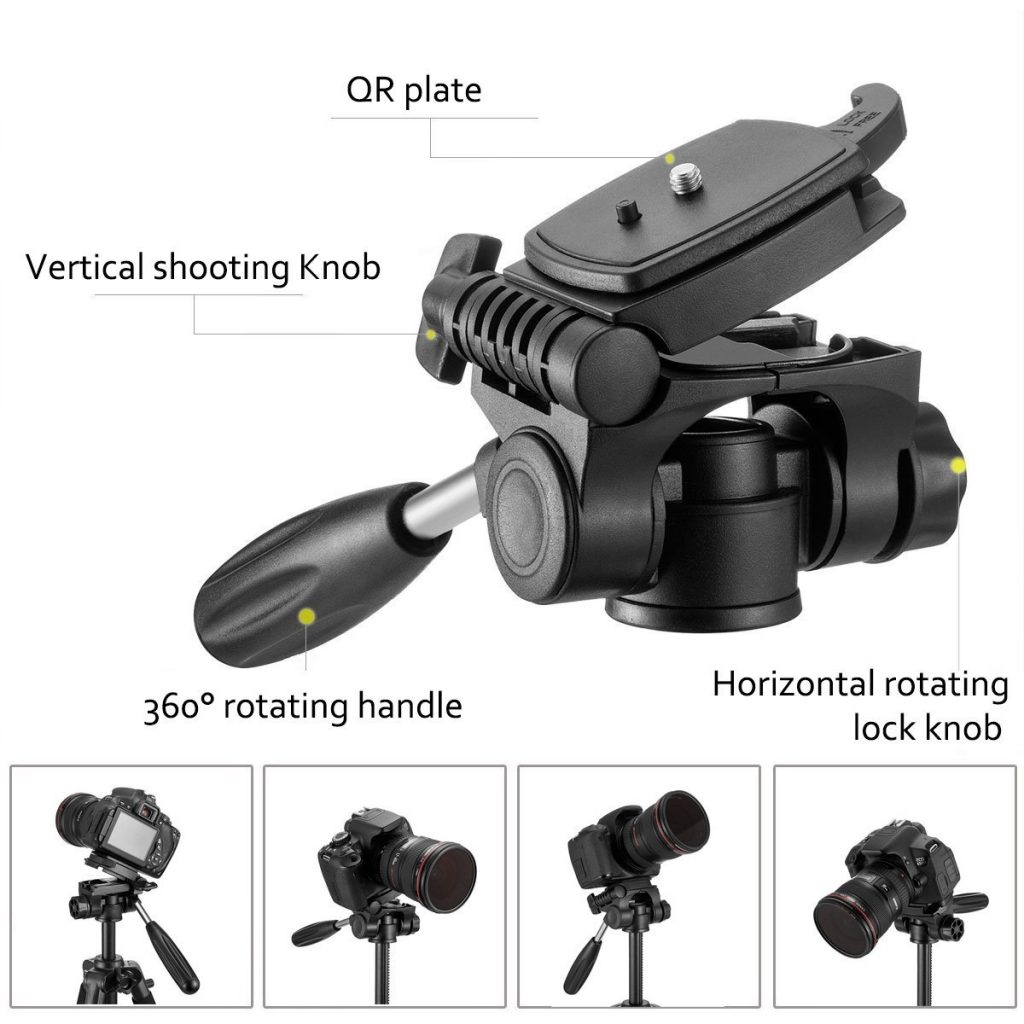 This tripod has 4 leg sections, 3 locks, and a centre column for extra support.
The feet of the tripod is made from rubber and can fully move about, this is down to the ball joint designed system providing the necessary grip needed on smooth and uneven surfaces.
Technical Specifications.
Brand: Mactrem
Model: Papuma Camera Tripod
Model Code: PT55
Colour: Orange/Black
EAN:N/A
ASIN: B01NCXCYA4
Materials: Aluminium
Load Capacities: 5KG
Head Type: Pan Head
Compliances: CE Marked
Conclusion.
The Mactrem Papuma PT55 is a fantastic little adjustable tripod.  It's not only lightweight but also practical too.  The Orange and Black colour combination also looks great too!  The carry bag is also a bonus and is made from high quality fabric with a zip.  Overall I highly recommend the Mactrem Papuma PT55 Tripod.
If you want the Mactrem PT55 Camera Tripod for yourself, it's available for purchase only on Amazon. The RRP for this product is £29.99.
Product sample provided by Mactrem in exchange for a detailed, unbiased review.
---
Thank you for taking the time to read my post. If you'd like to add a comment or thought on this post, please use the section below. I can also be contacted via the online contact form. Please subscribe for the latest reviews, news, and discounts. Please follow My Helpful Hints on Twitter, Instagram & Facebook too!
Mactrem PT55 Camera Tripod