The aROTaO iPhone Adapter allows you to charge your iPhone 7 and later iPhone models whilst also being able to connect your audio earphones at the same time.
The adapter has been built using high quality materials. The sound is not distorted and the adapter is ideal for all iPhone Lightning cabled device that runs iOS 10 or later.
The aROTaO adapter supports both the microphone function and in-line control from genuine Apple earphones.
This adapter supports up to 48 KHz and 24-bit audio output.
This adapter can also support a standard 3.5mm earphone with the purchase of another adapter.
Retail Packaging.
The aROTaO iPhone Adapter comes very neatly packaged in a small Red and Black box, with the inside also having foam protection too.  The box measures 13.0cm x 7.0cm x 2.0cm and weighs 50g.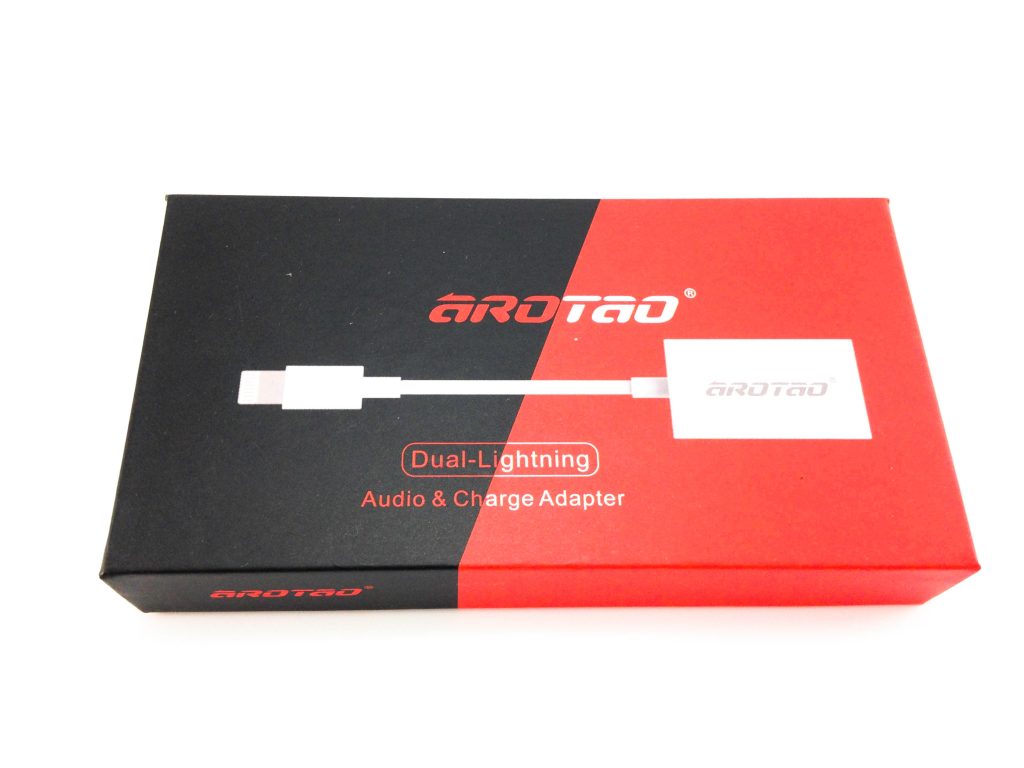 Contents.
Upon opening the box, you'll the following items.  1x Adapter and 1x Multi-Lingual User Instructions.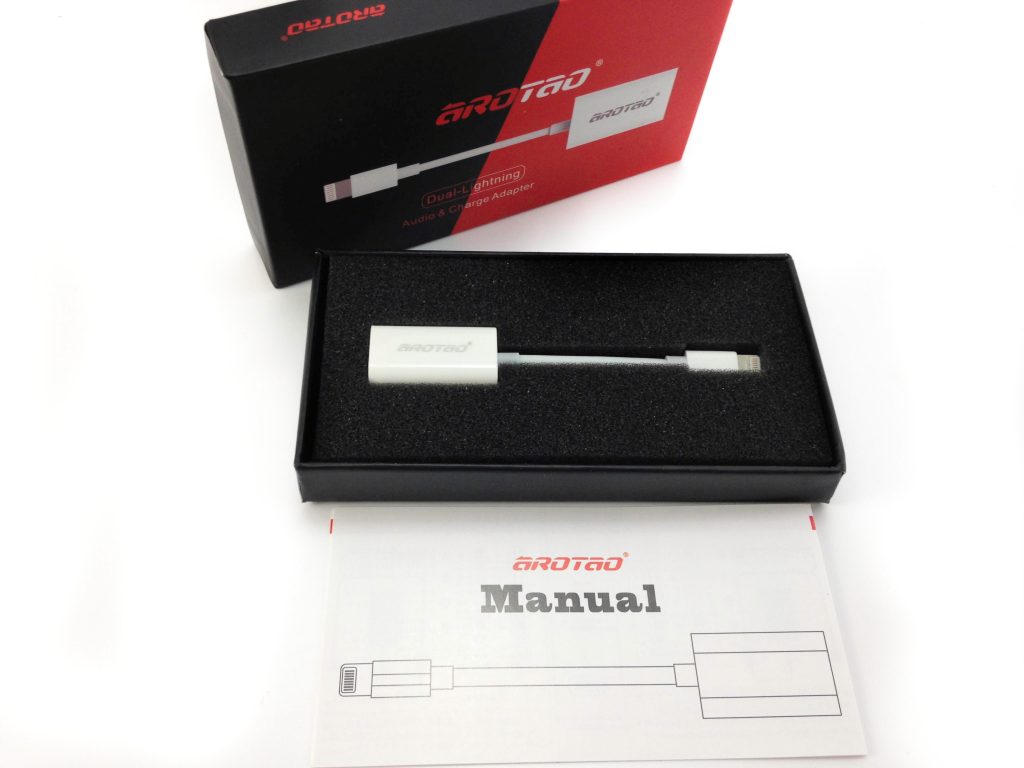 aROTaO iPhone Adapter.
This adapter from aROTaO is made from high quality plastic.  The adapter is finished in White with Silver logo details on the main adapter itself.  The Adapter measures 10.0cm in length, with a width of 1.8cm and a depth of 1.2cm, the adapter weighs 9g.

To use this adapter you need to connect your earphones into the adapter firstly and then connect the adapter to the iPhone, otherwise no sound will be heard.
The two ports on the adapter do the same function.  It doesn't matter which cable goes into which plug.  You cannot plug two earphone sets into the adapter as it won't work.  You can't plug two power lightning cables into the adapter also.
Technical Specifications.
Brand: aROTaO
Model: iPhone Adapter
Model Code: N/A
Colour: White
EAN: N/A
ASIN: B0723DDWZR
Connection Type: Lightning (Dual)
Power Rating: Upto 2.1A
Supports: 48 KHz and 24-bit audio output
Compliance: CE, FCC, RoHS
Conclusion.
This iPhone audio and charge adapter is a handy little adapter.  This handy adapter allows you to charge your iPhone 7 or later whilst being able to use the lightning cable for audio at the same time.  Overall a great item that is also essential for iPhone users.
If you want the aROTaO iPhone Adapter for yourself, it's available for purchase only on Amazon. The RRP for this product is £10.99.
Product sample provided by aROTaO in exchange for a detailed, unbiased review.
---
Thank you for taking the time to read my post. If you'd like to add a comment or thought on this post, please use the section below. I can also be contacted via the online contact form. Please subscribe for the latest reviews, news, and discounts. Please follow My Helpful Hints on Twitter, Instagram & Facebook too!