For today's review I'll be trying out the MACTREM LED Ring Light. I've reviewed a couple of things now for MACTREM and each time I've been pleasantly surprised by their quality. I hope this LED ring light is no different.
This LED light has been designed for people who need a portable and practical light. It's great for capturing both video and photos and you can control the light intensity, light warmth and can control the lighting angle.
If that wasn't enough MACTREM have even supplied a universal mobile phone stand and tripod to further improve your shots.
But is the light any good? How well does it perform? Time to test it out!
Packaging and Contents.
The MACTREM LED Ring Light comes packaged in a plain Brown cardboard box which features product images and specifications. The box measures 28.5cm x 19.0cm x 4.0cm and weighs 445G.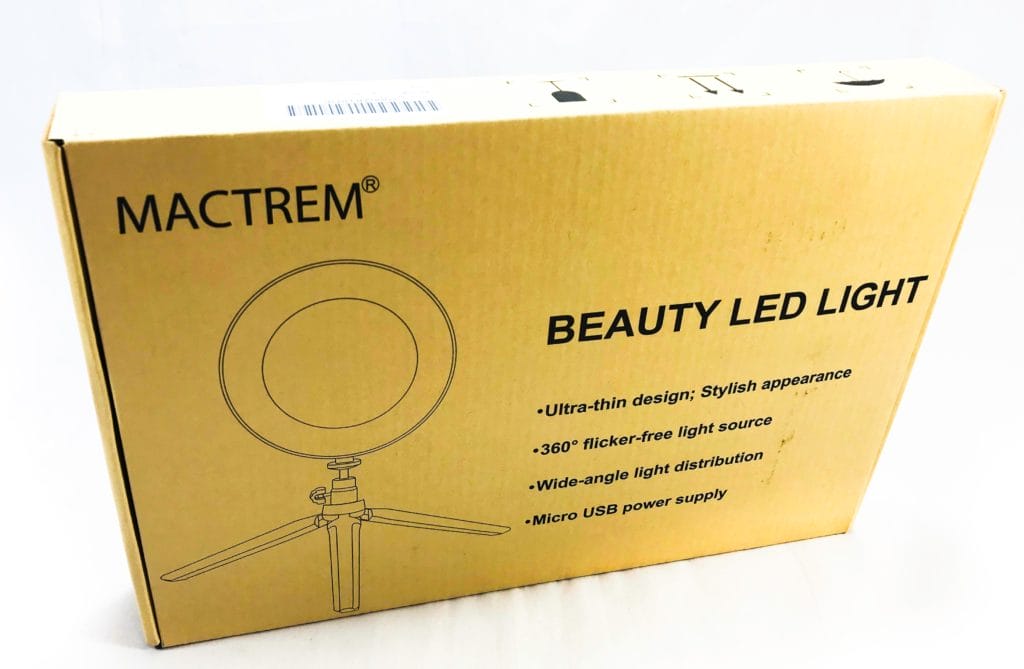 Upon opening the box you'll find the following items; 1x Ring Light, 1x Ring Light Tripod, 1x Tripod Adapter, 1x Mobile Phone Holder, 1x Mobile Phone Tripod.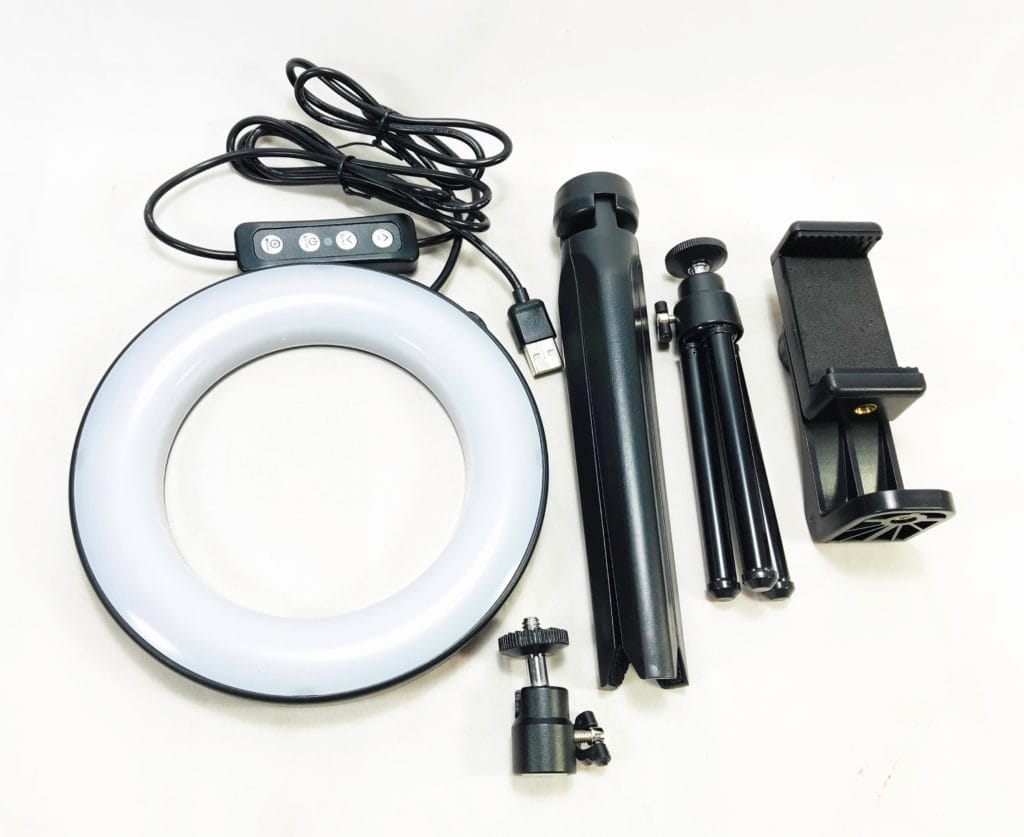 MACTREM LED Ring Light.
The MACTREM LED Ring Light is made from mostly plastic materials. It's Black in colour with an Opaque White LED ring. The ring diameter is around 16.0cm.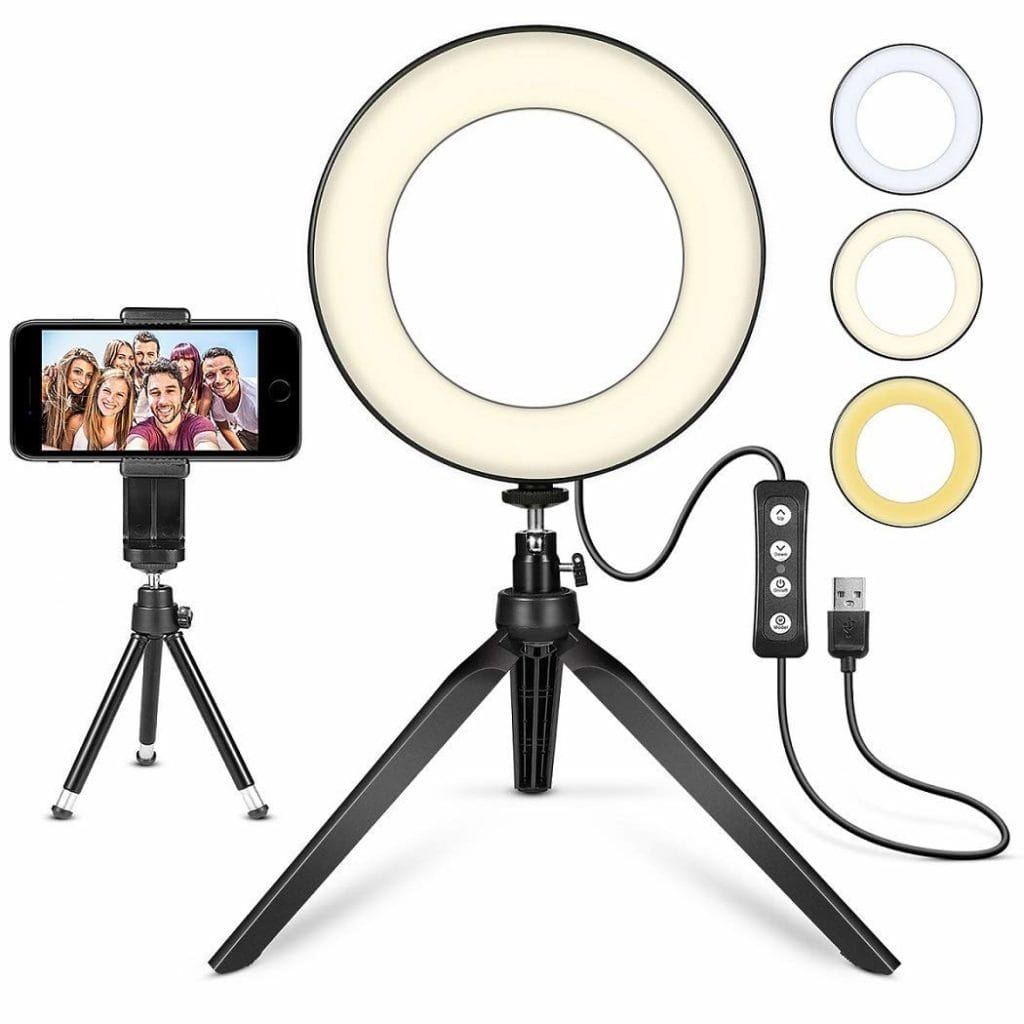 I noticed the main tripod had rubber non-slip feet that worked great on a shiny surface such as a desk or table. The main LED tripod measures 19.0cm in height and can extend to a footprint of around 30.0cm and anywhere in between. I was impressed too with the swivel attachment. It means I could manoeuvre the light into any direction and angle, perfect for that shot.
Using the Light.
I don't do video recordings, mostly due to a lack of confidence, but tailor my reviews towards a static photographic review. In all future reviews you'll start to see the quality improve with regards to my photographs. This is because the MACTREM LED Ring Light works brilliantly. I photograph with just my iPhone 7, nothing special but with this ring light the image pops out more, without the need of any image modification.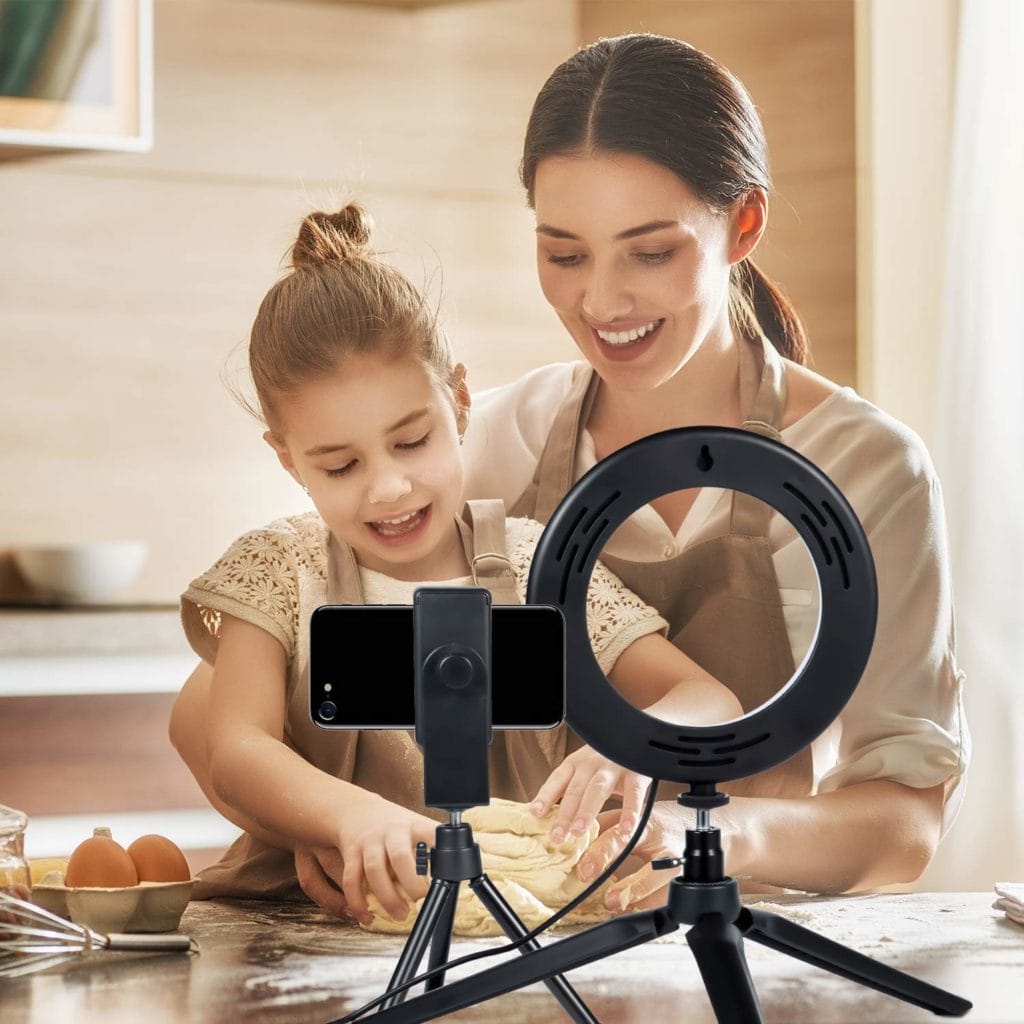 The power lead features a standard USB plug that requires a 5V DC power source, this can be achieved from just about any univeral USB power adapter. The cable has a length of around 170.0cm. You'll notice the in-line control about halfway along, this control allows you to power on/off the light and change the lighting warmth and intensity. You get 3 different lighting colours and each colour mode features 11 different adjustable lighting levels to choose from.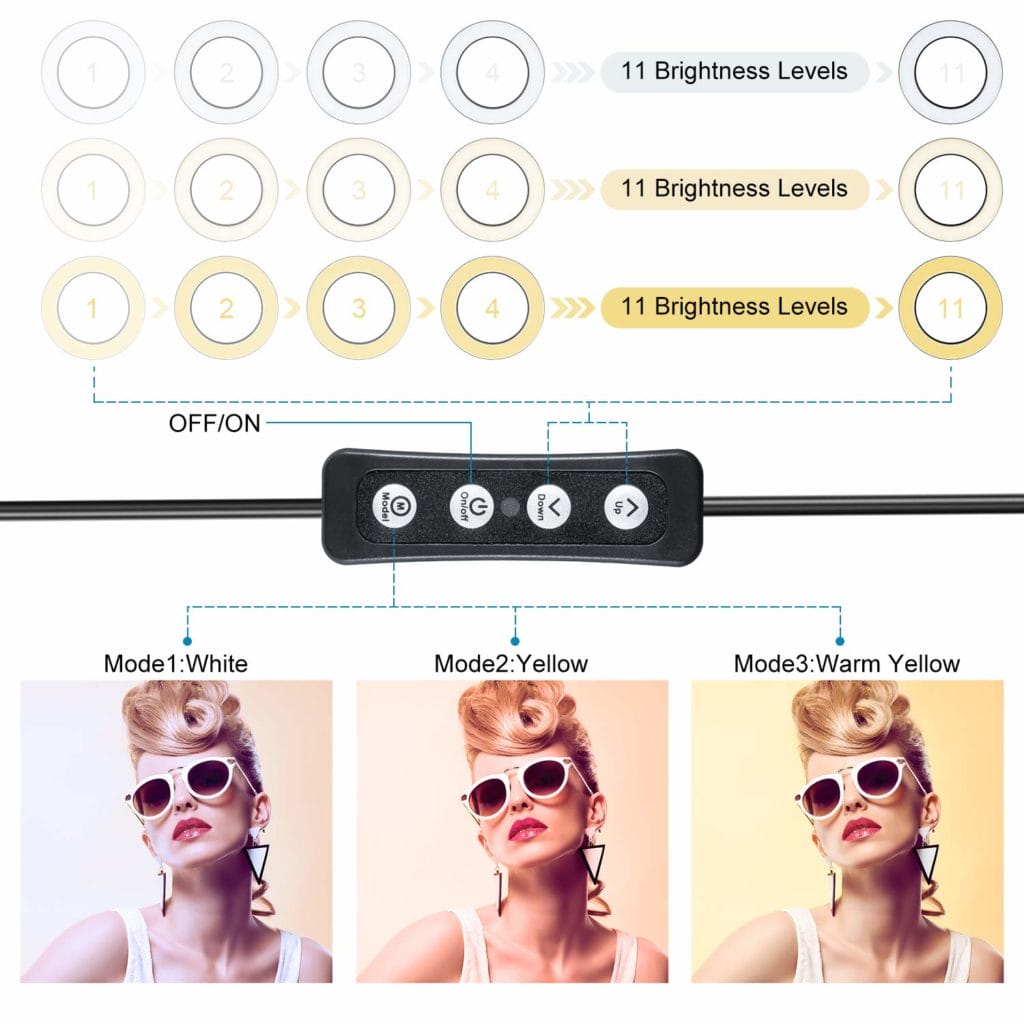 The mobile phone holder and tripod is OK. It's the usual universal tripod that you come across. It works but can lose stability if not set up correctly. It's more of a token gift as the LED ring light is fantastic and is the focus.
Other uses for the MACTREM LED Ring Light include; being used as a makeup light, using as a night light for children, and being used as a table lamp.
I popped open the LED ring cover to take a look at the workmanship beneath. And was impressed by the quality of the surface mount LED soldering. I also noted there were 64 LED chips in total, 32 Cool White and 32 Warm White.
Technical Specifications.
Brand: MACTREM
Model: LED Ring Light
Model Code: N/A
Manufacturer Code: Ring Light Set
EAN: N/A
ASIN: B07P81ZS69
Colour Modes: 3
Adjustable Lighting Modes: 11
LEDS: 64 Surface Mount Chips
Compliance: CE
Conclusion.
I really like the MACTREM LED Ring Light. It works brilliantly and makes a big difference to any recording or photo taking shoots. The only real let down is the bog standard and unpredictable mobile phone tripod and holder. I've had various successes and fails with these types of stands, usually my phone topples over as it's too heavy for it.
Aside from the mobile phone tripod, the LED ring light is brilliant and I highly recommend it.
If you want the MACTREM LED Ring Light for yourself, it's available for purchase only on Amazon. The RRP for this product is £22.99.
Product sample provided by MACTREM in exchange for a detailed, unbiased review.
---
Thank you for taking the time to read my post. If you'd like to add a comment or thought on this post, please use the section below. I can also be contacted via the online contact form. Please subscribe for the latest reviews, news, and discounts. Please follow My Helpful Hints on Twitter, Instagram & Facebook too!