It's been a while since I last reviewed a BigMouth INC product, but today I get to tell you about the BigMouth Giant Llama Pool Float.
This is an oversized inflatable for your pool in the shape of a cute looking Llama. With this pool float you'll be sure to stand out from the crowd and enjoy splashing about in the summer months ahead.
Made from high-quality and durable vinyl, this pool float is lightweight and can be inflated in a matter of minutes.
But is this float any good? What is the quality like? Time to test it out!
Packaging and Contents.
The BigMouth Giant Llama Pool Float comes packaged in a colourful cardboard box which features product images and warnings/specifications printed on it. The box measures 25.0cm x 19.0cm x 7.5cm and weighs 1130G.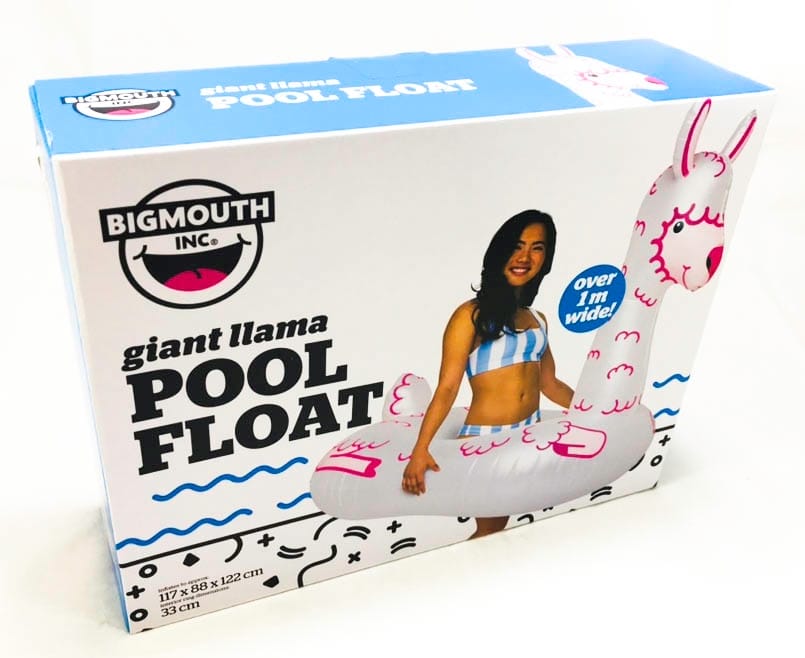 Upon opening the box you'll find the following; 1x Pool Float, 1x Vinyl Puncture Repair Patch, 1x Multi-Lingual Manual.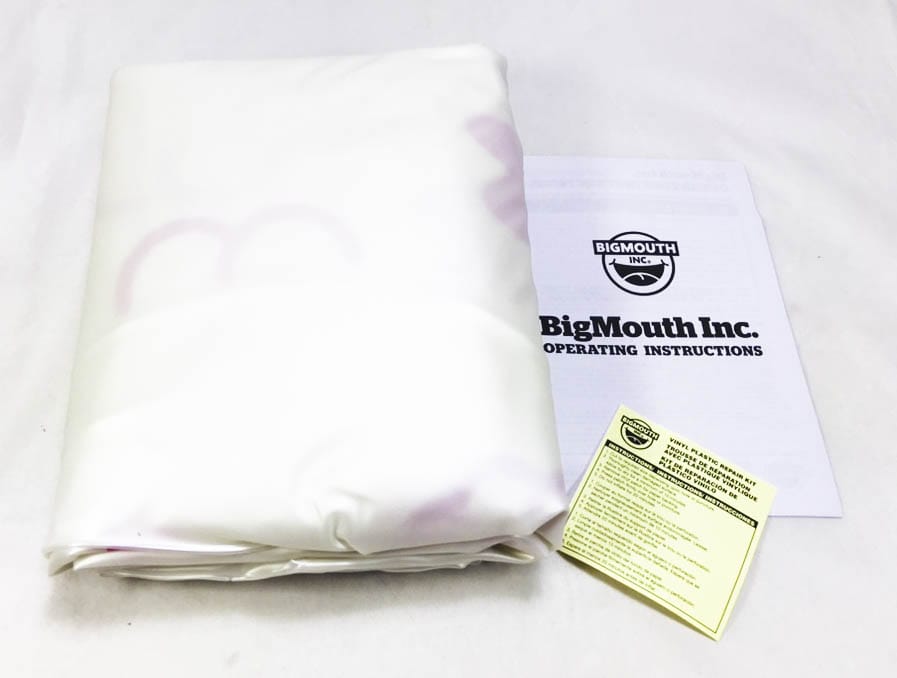 BigMouth Giant Llama Pool Float.
The BigMouth Giant Llama Pool Float is made entirely of Vinyl plastic and measures (When inflated) 117.0cm x 88.0cm x 122.0cm and weighs 930G.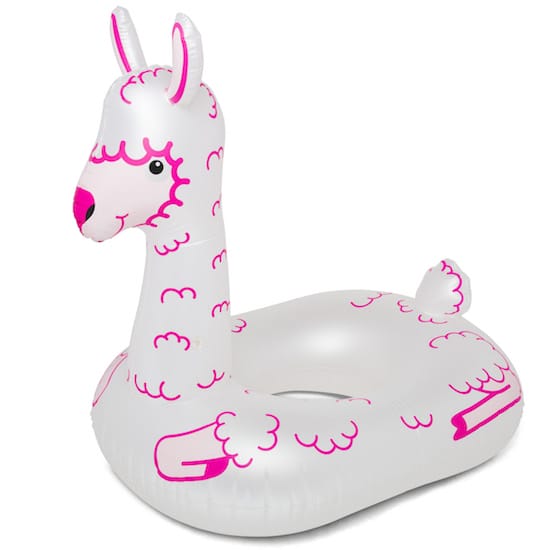 The inner ring diameter measures 33.0cm.
To inflate you can either use a pump, or if you're brave and have enough puff you can manually inflate the pool float using the inlet valve. It has a valve that holds in the air whilst you stop to catch your breath without letting all the air out. To deflate you need to pinch the valve and air will start to escape.
The maximum air pressure the BigMouth Giant Llama Pool Flat can take is 0.02 Bar/0.209 PSI.
There're a few safety warnings with this pool float. These include the float has been designed for a single adult only (No under 14's), and a weight limit of 100KG/15.7 Stone.
I found the float to have a very high-quality print finish with no missing pieces and fully coloured all the way round. The White colour is more of a cream colour than White as shown in the picture, but still looks great against the bright Pink.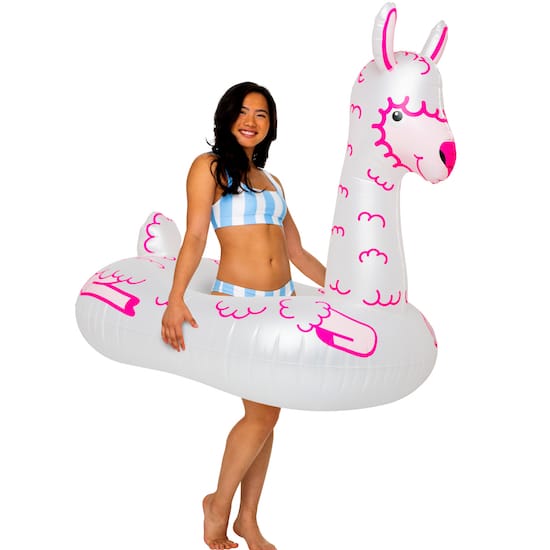 Having a puncture repair patch is also a fantastic idea, puncture can occur sometimes and being able to repair your Llama in double quick time is a great idea from BigMouth.
Technical Specifications.
Brand: BigMouth Inc
Model: Giant Llama Pool Float
Model Code: BMPF-0084-EU
EAN: 817742026669
ASIN: B07N7NJGFD
Materials: Vinyl Plastic
Ages: 14+ Years
Usage: 1 Person
Regulatory Standards: EN 15649-1, EN 15649-2, EN 15649-4
Compliance: CE
Conclusion.
I really like the BigMouth Giant Llama Pool Float. It's oversized and perfect for the pool or the beach. The simple colour scheme makes it stand out and best of all it can be inflated in minutes.
I couldn't find a single prob-llama (And there it is ?) with this pool float whatsoever and to be honest it's a great product that can be re-used for many years to come.
I highly recommend it, especially as we are now approaching the warmer summer months.
Check out BigMouth Inc directly, they have a massive product range and even have a gift finder tool to assist you to find the right gift for the right occasion.
If you want the BigMouth Giant Llama Pool Float for yourself, it's available for purchase only on Amazon. The RRP for this product is £24.99.
Product sample provided by BigMouth in exchange for a detailed, unbiased review.
---
Thank you for taking the time to read my post. If you'd like to add a comment or thought on this post, please use the section below. I can also be contacted via the online contact form. Please subscribe for the latest reviews, news, and discounts. Please follow My Helpful Hints on Twitter, Instagram & Facebook too!
BigMouth Giant Llama Pool Float