Today I'm going to be reviewing this realistic looking LED Moon Lamp. This lamp can be used as a night light or a mood light and comes with a wooden stand.
The 3D textured surface replicates the surface of the moon, you get two different colour options and a varying light output using the touch sensitive control.
This lamp is rechargeable too and comes with an in-built Lithium Polymer battery.
But is this product any good? Is it easy to use? Time to test it out!
Packaging.
The LED Moon Lamp comes packaged in a Blue cardboard box which has product images and specification printed on it. The box measures 10.5cm x 12.0cm x 10.5cm and weighs 188G.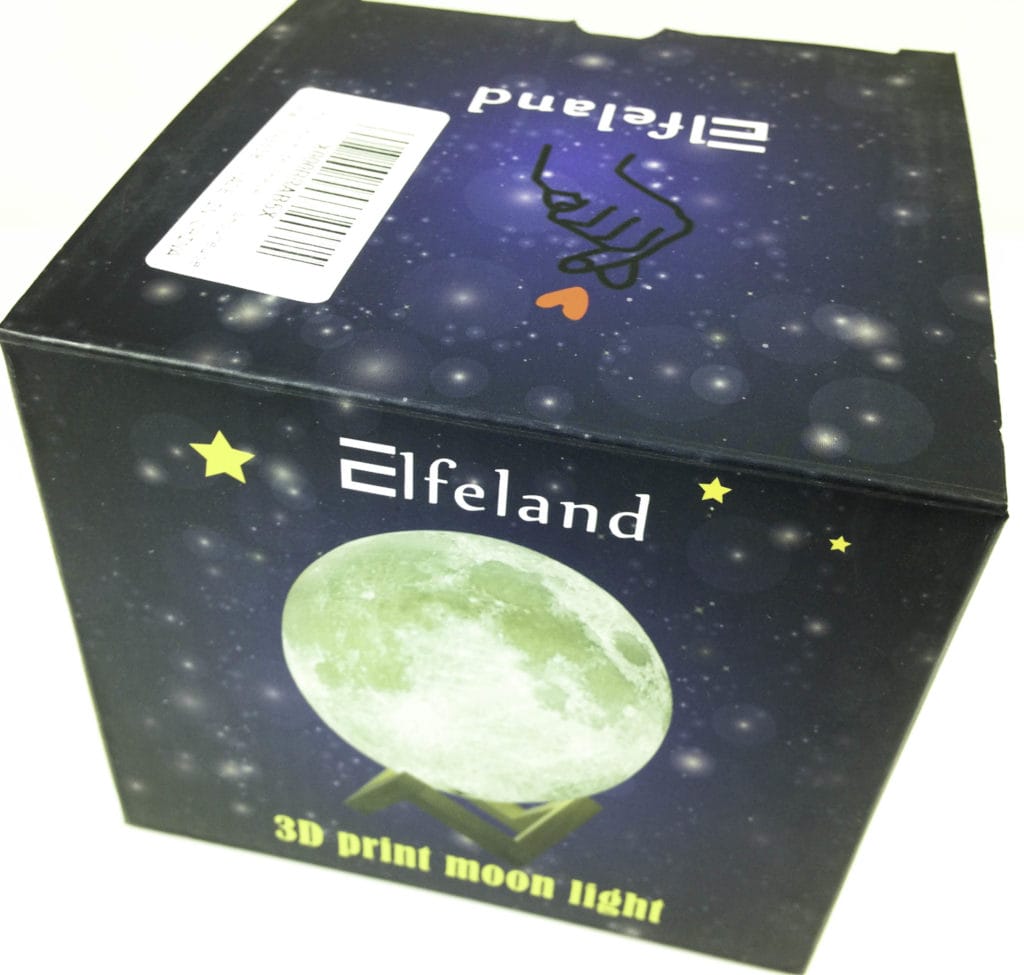 Contents.
Upon opening the box you'll find the following; 1x 3D Printed Moon, 3x Wooden Sections, 1x USB Power Cable, 1x English User Guide. Oh, and a handful of wood shavings to mess up your carpet too!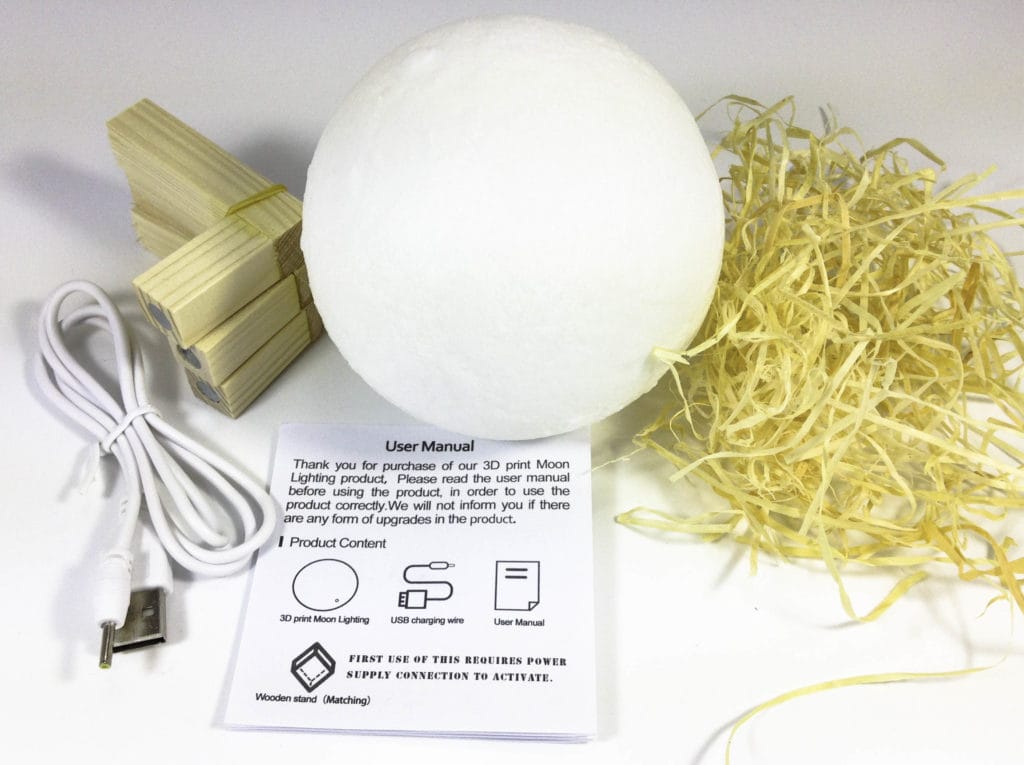 LED Moon Lamp.
The LED Moon Lamp is made from plastic and is White in colour. The moon circumference is around 10.0cm and weighs 70G.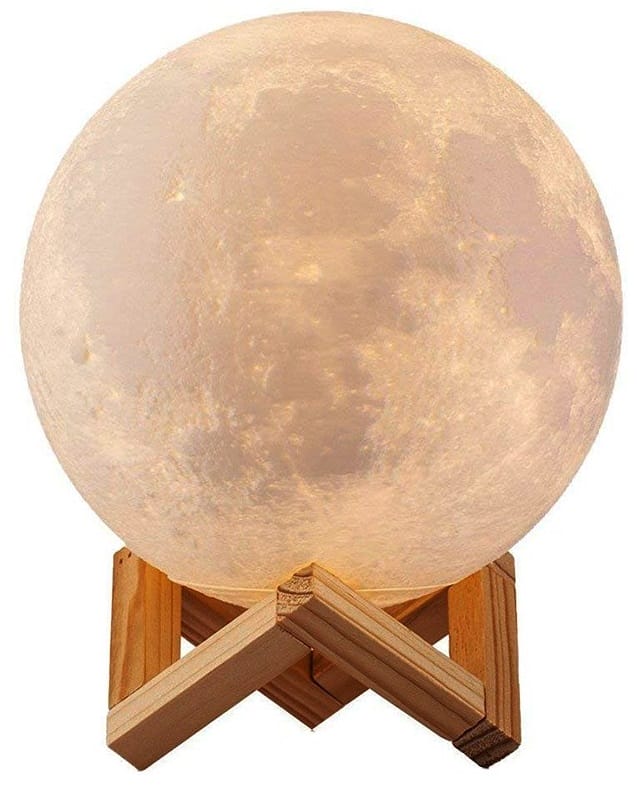 On one side of the moon you'll see a small power input port, this is where you need to insert your supplied power cable (which has a length of 80.0cm). You'll need to give your moon a charge using any 5V DC power source. Charging takes around 3 hours to fully charge the moon and you'll get around 6-8 hours of enjoyment on that single charge. You can also set it up to charge and light up at the same time, but you'll see a Blue LED indicator to show charging at the bottom of the moon area.
Next to the power input port there is a small touch sensor, this is where you turn on/off the moon light, and by pressing and holding you can change the brightness too.
Setting up the LED Moon Lamp.
Don't think for one minute the user guide will be of any use to you! Although written in English it's badly translated and makes the whole user experience a complicated one. The first thing you need to contend with is the construction of the wooden base.
You get 3 separate pieces of wood and each section has a magnet to stick onto the next piece of wood. When I attempted to do this at first, I thought I was missing a piece as I thought I needed 4 pieces. But, with a lot of fumbling around I managed to construct a base using only the 3 pieces of wood. Nothing is mentioned in the user guide as to build this base. You're on your own with it.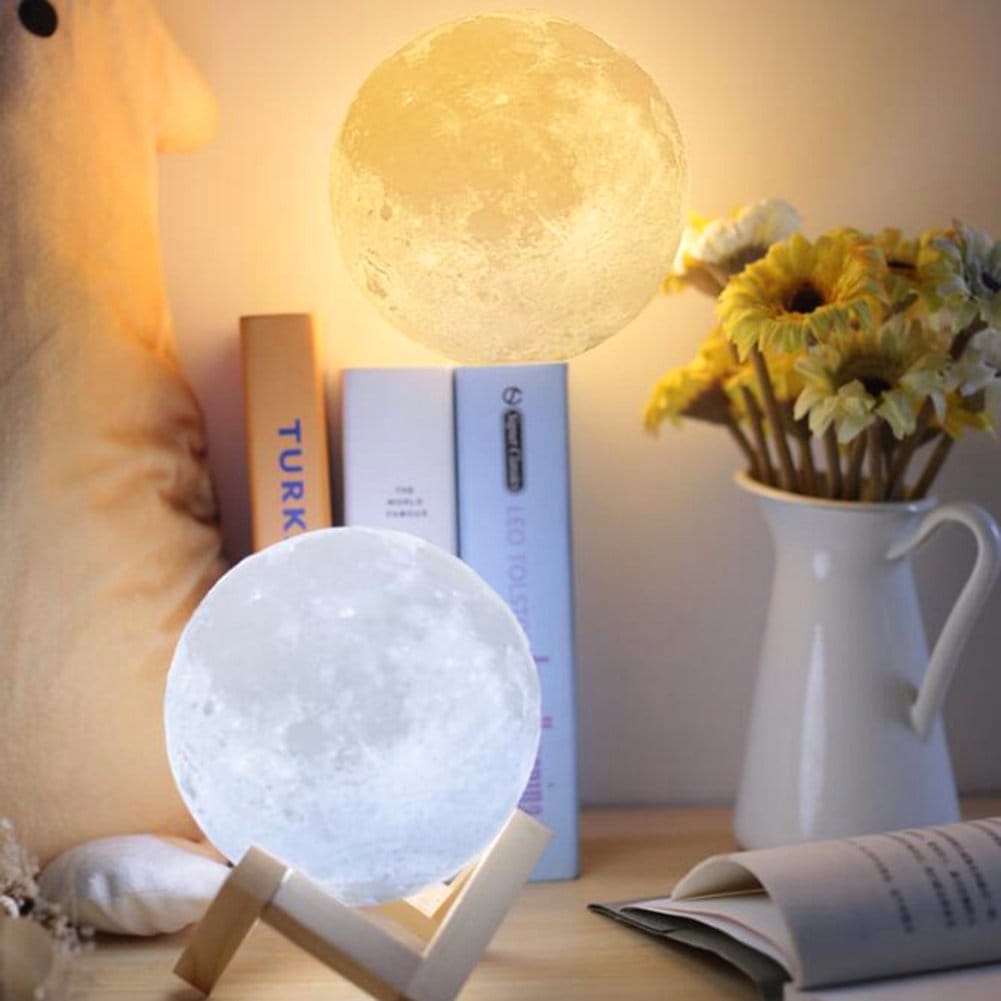 Once built the base holds the moon in position, but I think the base is very badly manufactured as you can see glue from the process on every joint. I suppose a long-term solution would be to stain or paint these and hide these defects.
Using the LED Moon Lamp.
Once charged you'll be able to use this fantastic looking moon lamp. Press the touch sensitive control once and the lamp will light up White, press it again and it'll light up a Warm White/Orange colour. If you press and hold the button on any of these colours you can change the brightness level too.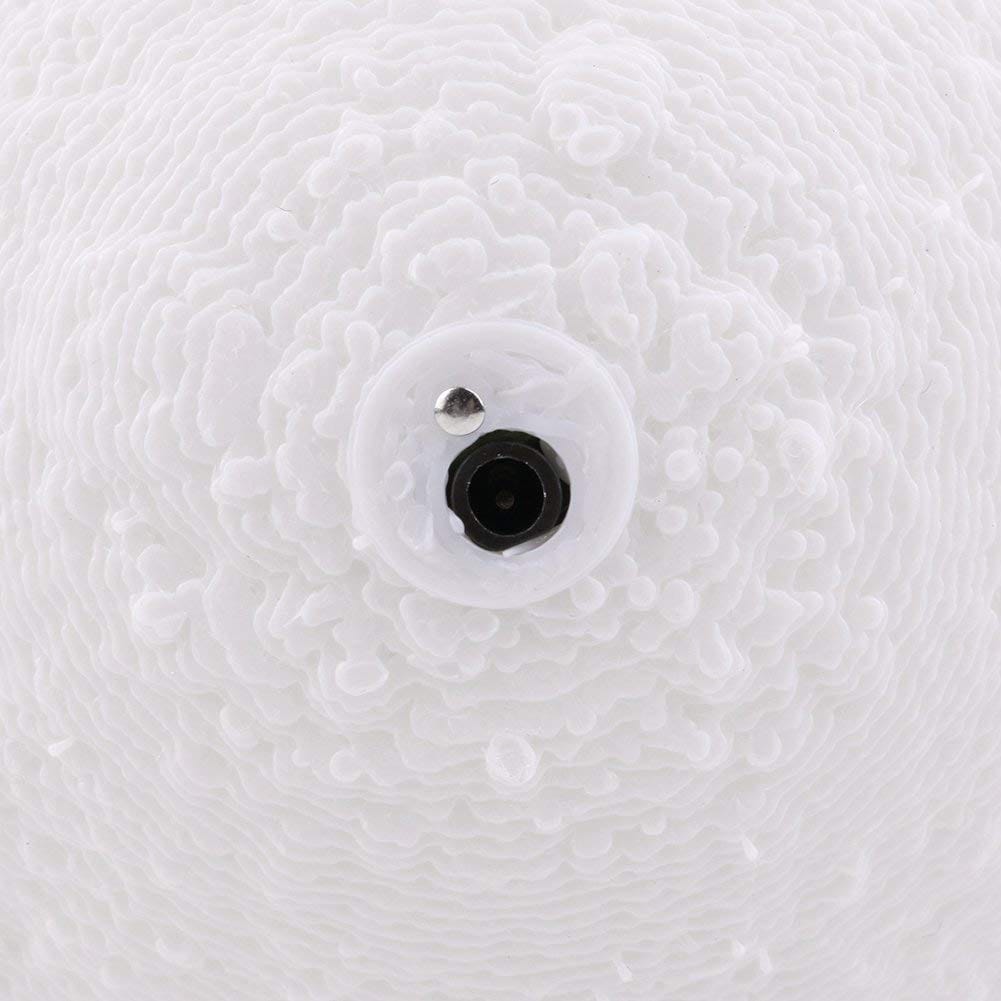 And that's pretty much all there is to it!
The LED Moon Lamp not only looks very realistic but also is a great night light and an even better mood light for any room in the house. I was very impressed on how realistic it looked. The textured surface is very good and shows the craters on the moon's surface as you'd expect. In fact, if you're an average iPhone photographer you'll easily fool anyone into thinking you photographed a real image of the moon. That's how realistic it looks!
Technical Specifications.
Brand: Elfeland
Model: LED Moon Lamp
Model Code: N/A
Manufacturer Code: ZJB00185-YQD-Gm
EAN: N/A
ASIN: B0748CLMD5
Cable Type: USB
Material: PLA
Light Colour: White/Warm White
Diameter: 10.0cm
Power: 1W 5A
Compliance: CE, FCC, RoHS
Conclusion.
I really like this LED Moon Lamp. It's very realistic looking and provides a warm, comfortable light too, which is great. The base along with the user guide lets down the product overall, and if these were to change then this moon lamp would be perfect.
Overall, I love this light and highly recommend it. Elfeland originally sent me this to review but have since sold out, so I'm recommending the Dealbay version for sale on Amazon as it's pretty much the same product.
If you want the LED Moon Lamp for yourself, it's available for purchase only on Amazon. The RRP for this product is £11.98.
Product sample provided by Elfeland in exchange for a detailed, unbiased review.
---
Thank you for taking the time to read my post. If you'd like to add a comment or thought on this post, please use the section below. I can also be contacted via the online contact form. Please subscribe for the latest reviews, news, and discounts. Please follow My Helpful Hints on Twitter, Instagram & Facebook too!