Today I'll be writing about the KBEAR KS1 Earphones. I've reviewed a few KBEAR products now, and in general I've been extremely impressed. You get a lot of quality for extraordinarily little money. So, when Keephifi, an agent acting on behalf of KBEAR contacted me yet again offering me these to review, I jumped at the chance. Who wouldn't?
I chose the white finish with an in-line microphone. I fell in love instantly with what I saw on my screen. A couple of weeks later and I finally can try out these KS1 duel magnetic circuit and dual cavity DD in-ear earphones.
I wasn't disappointed at all, they're flipping gorgeous. And, with a 4-core 4N pure copper cable, a lightweight 10mm high polymer PET diaphragm, I was so excited.
Who's ready for my review? Let's do this!
Packaging and Contents.
The KBEAR KS1 Earphones come packaged in a white card sleeve boxed, which features product images and specifications. The box measures 10.0cm x 7.5cm x 3.5cm and weighs 65G.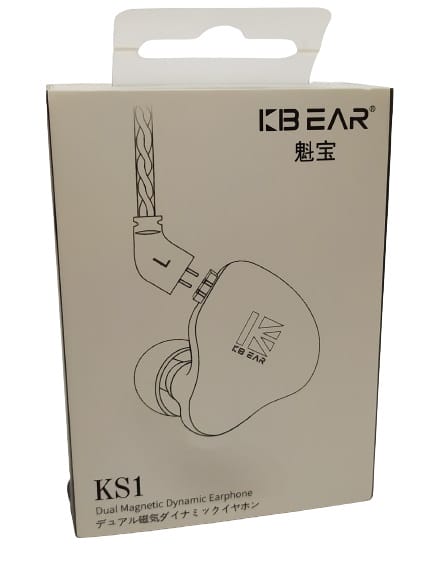 Inside the outer card sleeve you'll see the KBEAR KS1 Earphones sleeping in their little bed, so cute.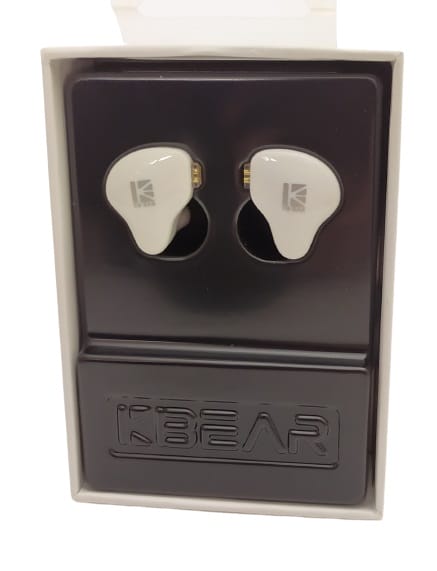 I had to wake them up to see what's included, you'll see from the below image you get: 1x Pair of Earphones, 1x 2Pin TFZ Cable, 2x Pairs of Silicon Ear Tips, 1x Chinese/English User Guide.
KBEAR KS1 Earphones.
The KBEAR KS1 Earphones are lightweight, each earphone weighs a mere 3.6G. I chose white as my preferred colour choice, but you can choose black too. They're ridiculously small in profile too, each one has been designed to fit nicely into your inner ear canals, without slipping out or from becoming uncomfortable.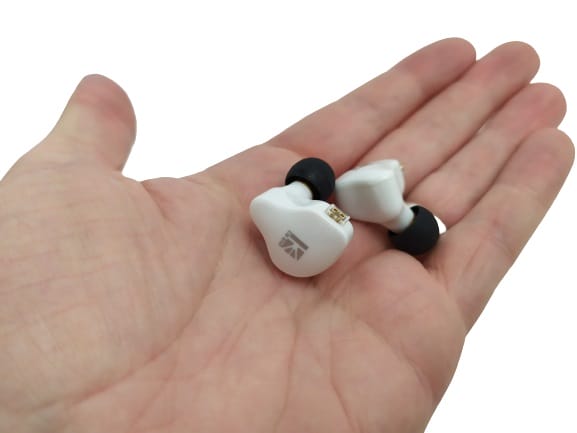 The supplied cable (with mic, as per my choice) measures 120.0cm in length, there's an in-line user multi-function button too, this button controls track selection along with incoming call choices. You're able too:
Press Once: Answer incoming call/pause/play/hang-up phone call.
Double Press: Skip Track.
Triple Press: Rewind/Go back a track.
I also found if you press and hold it'll summon the Google assistant lady who tells me I have no plans (obviously ?) and politely tells me the time.
Cable.
The KBEAR KS1 Earphones come with a 2-pin 0.78mm TFZ cable, the supplied cable measures 120.0cm in length. You're able to use any other cable as it's a universal plug and play system. The supplied cable is a 4-core 4N pure copper cable, which has a nice twisty design to it. The 3.5mm jack plug is L angled and features a Tip, Ring, Ring Sleeve (TRRS) gold-plated plug.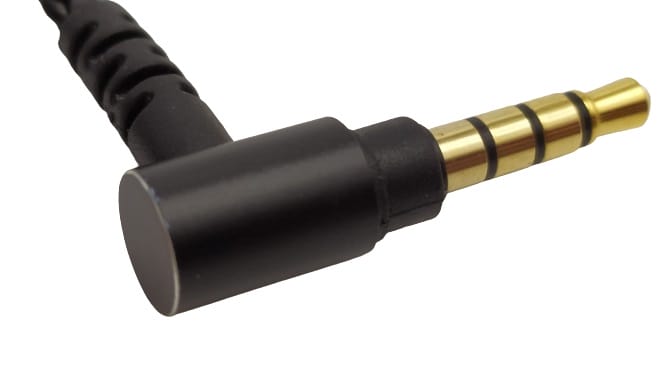 The cable loops over the top of your ears, the KBEAR KS1 Earphones are easy to plug into the cable. You can't put them into the wrong ears. If you've managed to do this, your head is inside out, and you should probably get that checked out.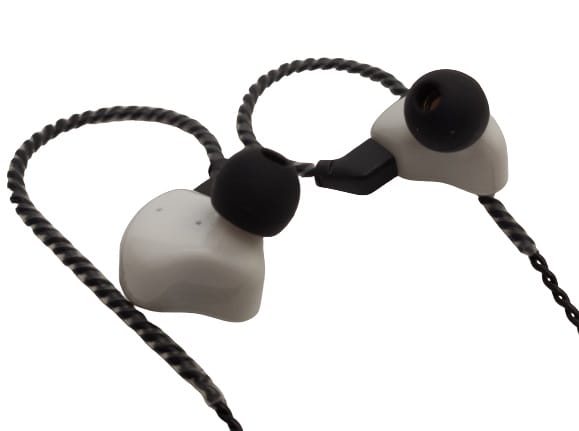 Sound Quality.
Gather round peeps, I must tell you that the KBEAR KS1 Earphones, not only are beautiful and have a dream body that will make the other skanky ass bitch earphones highly jealous.
But…
They sound absolutely fucking amazing, no bullshit, straight up, they're brilliant. Bass is punchy, vocal tones are clear, crisp and with no distortion whatsoever.
So, they look the part, sound the part, and what's more, they're so bloody comfortable too. I've been wearing them for several hours each day for well over a week. No issues at all, they fit flush to my ears, I have no sweat build-up ether, I know it's gross, but some overheat my ears, but not the KS1 earphones.
Who wants a gallery slideshow of the KBEAR KS1 Earphones¿ Tough shit if you don't, I'm doing it anyway!
Features.
The noise cancellation is also incredibly amazing, you get total audio immersion, no disruption whatsoever. Noise isolation is above average too, this is all possible due to the ergonomic shape of the KS1 Earphones.
Silicone ear tip replacement is simple too, simply pop off the old tip and push on a new one.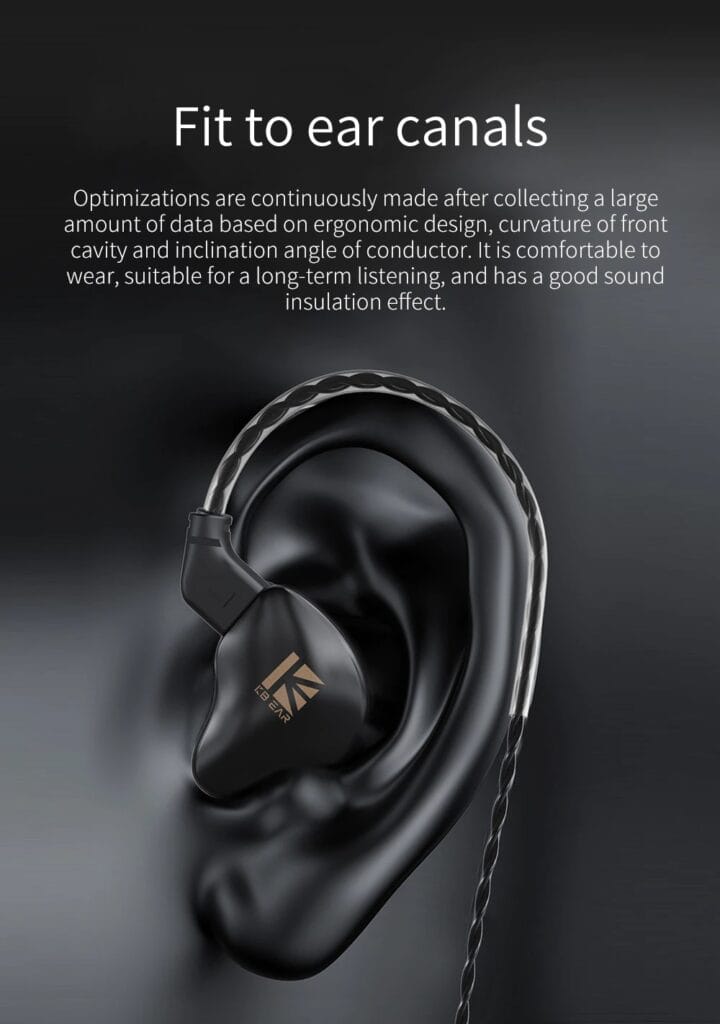 What they said ?.
Technical Specifications.
Brand: KBEAR
Model: KS1 Earphones
Manufacturer Code: N/A
Manufacturer Reference: N/A
EAN: 0768563213045
ASIN: N/A
Interface: 0.78mm Pin TFZ
Frequency Range: 20-20kHZ
Sensitivity: 109±3dB
Impedance: 16Ω
Colour: White
Plug: 3.5mm L curve gold plated connector
Cable Material: 4 Core Copper Cable
Driver Unit: Dual Magnetic Circuit Single Dynamic driver
Compliance: CE, FCC, RoHS
Conclusion.
The KBEAR KS1 Earphones are alright I guess…What am I saying, they're fucking amazing! I can't stress how much I love them, they sound amazing, are super-duper comfortable and my other earphones are jealous of the KS1 Earphones. It's their own fault, they should've treated me better.
I can't find any faults at all, they're literally perfect in every way. The perfect pair of earphones, those that disagree with my opinion should be dismissed immediately as they be haters.
Buy them now, they're cheap too, you'll not be disappointed at all, you'll be thanking me.
If you want the KBEAR KS1 Earphones for yourself (and you should buy a pair right now, this second), they're available for purchase only on AliExpress. The RRP for this product is £22.47.
Product sample provided by Keephifi in exchange for a detailed, unbiased review.
---
Thank you for taking the time to read my post. If you'd like to add a comment or thought on this post, please use the section below. I can also be contacted via the online contact form. Please subscribe for the latest reviews, news, and discounts. Please follow My Helpful Hints on Twitter, Instagram & Facebook too!