The JETech Bluetooth Earphones are built with advanced APTX technology and offer high-fidelity stereo, amazing bass, and treble quality.
These earphones are great for running, exercising or for use in the gym.
The earphones have ergonomic ear hooks and soft silicone earbuds that keep the headsets secure.  These earphones are also IPX7 rated (Sweat Proof).
Retail Packaging.
The JETech Bluetooth Earphones come neatly packaged in a Brown cardboard box, the box measures 12.0cm x 11.0cm x 4.5cm and weighs 115g.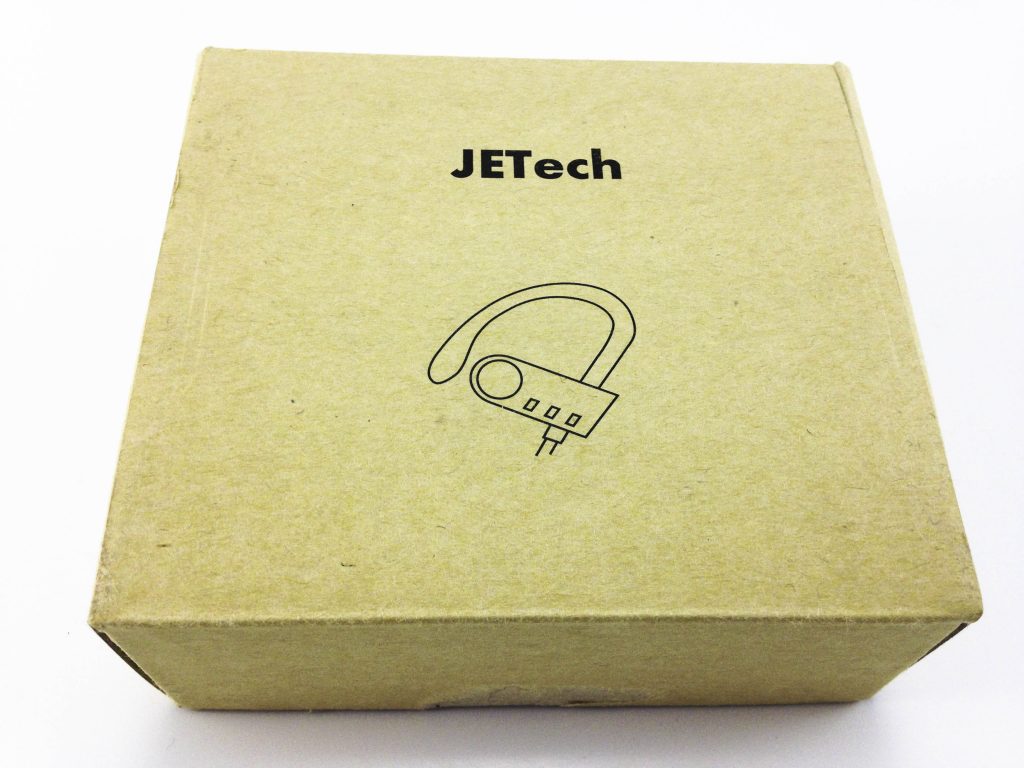 Contents.
Upon opening the JETech box you will find the following items.  1x JETech Earphones, 1x USB Charger Cable, 2x Different Sized Earbud Tips, 1x Wire Tie, 1x Warranty Card and a set of Multi-Lingual User Instructions.
JETech Bluetooth Earphones.
The JETech Bluetooth Earphones are made from mostly plastic materials.  They're Black with Red detailing, each one measures 4.5cm x 4.0cm x  3.0cm and weighs in total 22g.  The cable that runs between the two earphones measures 55cm.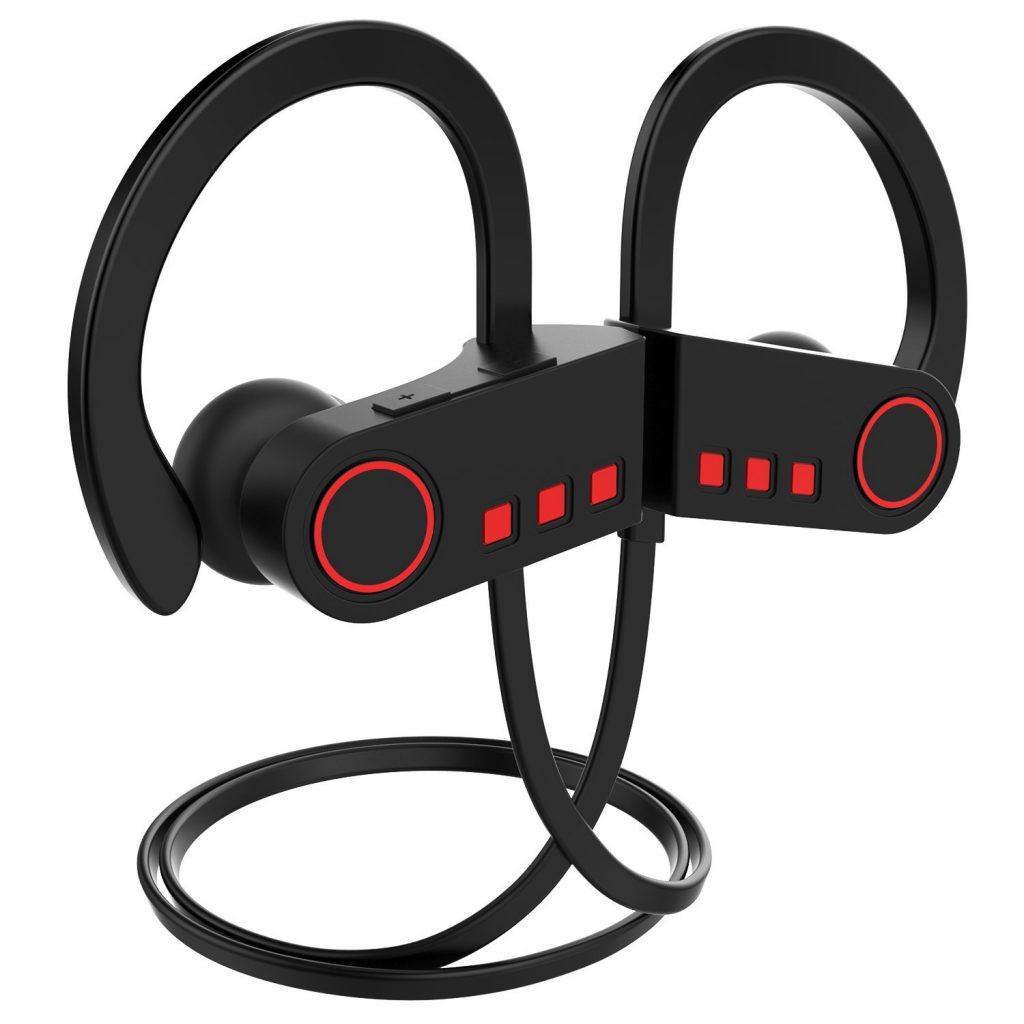 I found pairing these earphones to my iPhone a very simple process, simply power the earphones on and scan on your phone for "JETech 0787" and connect.
You can control the volume of your music directly on the right earphone.
Charging is a simple process too, simply remove the rubber protector on the right earphone and connect using the supplied Mini USB cable and start charging.  The cable measures 21cm.  It takes around 2 hours to fully charge the earphones which can last anywhere between 6 to 8 hours of use.
You can also take hands free phone calls using these earphones and they have a microphone situated on the right earphone.
Using the JETech Bluetooth Earphones.
I was really looking forward to trying out these earphones.  But my excitement soon turned to disappointment.  The sound quality is poor and very distorted, as soon as you increase the volume to around half way they start to crackle and produce a muffled sound.  The Bass tones are the worst, they sound as though someone is spitting into your ear!
The JETech earphones are comfortable and certainly a budget earphone.  These earphones are also advertised as having a 10M Bluetooth range but, in fact it's more around 7-8M, at best!
Technical Specifications.
Brand: JETech
Model: Bluetooth Sport Earphones
Model Code: J0787
EAN: N/A
ASIN: B077LLM81X
Input: 5V/1A
Connection Type: Bluetooth
Operating Distance: 10M
Battery Type: Lithium Polymer
Charge Time: 2 Hours
Charging Port: Micro USB
Standby Time: 240 Hours
Usage Time: 6-8 Hours
Microphone: Yes
Ratings: IPX4 (Sweatproof)
Compliance: CE, FCC, RoHS
Conclusion.
The JETech Bluetooth Sport Earphones are a budget set of earphones.  Being budget still doesn't excuse such poor sound quality.  In fact I have previously reviewed a very similar product from Betron and these were fantastic. They were also cheaper than the JETech earphones too.  You can read my Betron V7 review here.
If you want the JETech Bluetooth Earphones for yourself, it's available for purchase only on Amazon. The RRP for this product is £8.99.
Product sample provided by JETech in exchange for a detailed, unbiased review.
---
Thank you for taking the time to read my post. If you'd like to add a comment or thought on this post, please use the section below. I can also be contacted via the online contact form. Please subscribe for the latest reviews, news, and discounts. Please follow My Helpful Hints on Twitter, Instagram & Facebook too!
JETech Bluetooth Earphones