The Inateck UCC1003 USB C Charger has a very wide compatibility range, you can use it for a MacBook Pro 13"/15", MacBook 2015/2016, Xiao MI Notebook Air/Pro, DELL XPS 12/13, Google Chromebook Pixel, Lenovo ThinkPad X1 Carbon 2017, HP Spectre X360, Samsung Chromebook Plus, iPad Pro 10.5″/12.9", iPhone X/8/8 Plus, Samsung Galaxy S8/S8 Plus and Nintendo Switch.
The Inateck UCC1003 features a detachable plug design, this enables you to switch freely between a US, UK, or EU plug.  You can easily use the Inateck UCC1003 worldwide thanks to this innovative design.
With smart and fast charging the Inateck UCC1003 identifies the optimal charging current (5V/3A, 9V/3A, 15V/3A, 20V/3A) intelligently. The Inateck UCC1003 is PD3.0 supported, which is perfect for fast-charging.  The smart design gives the product complete protection against overheat, overcurrent, overvoltage, and overcharging.
Packaging.
The Inateck UCC1003 comes neatly packaged in a small Brown cardboard box.  The box measures 12.0cm x 12.5cm x 3.5cm.  The box weighs 295g.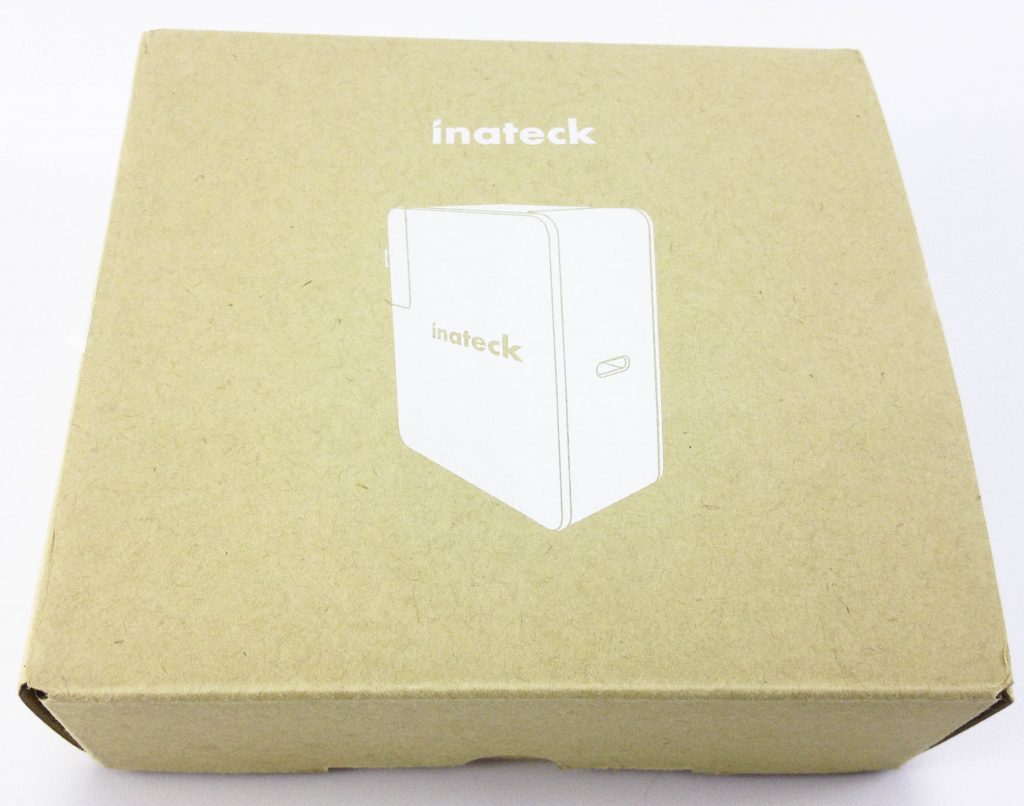 Contents.
Upon opening the Inateck box you will find the following items.  1x Inateck UCC1003 Charger, 1x US Adapter, 1x UK Adapter, 1x EU Adapter, 1x USB-C Cable and an English/German/Japanese written user manual.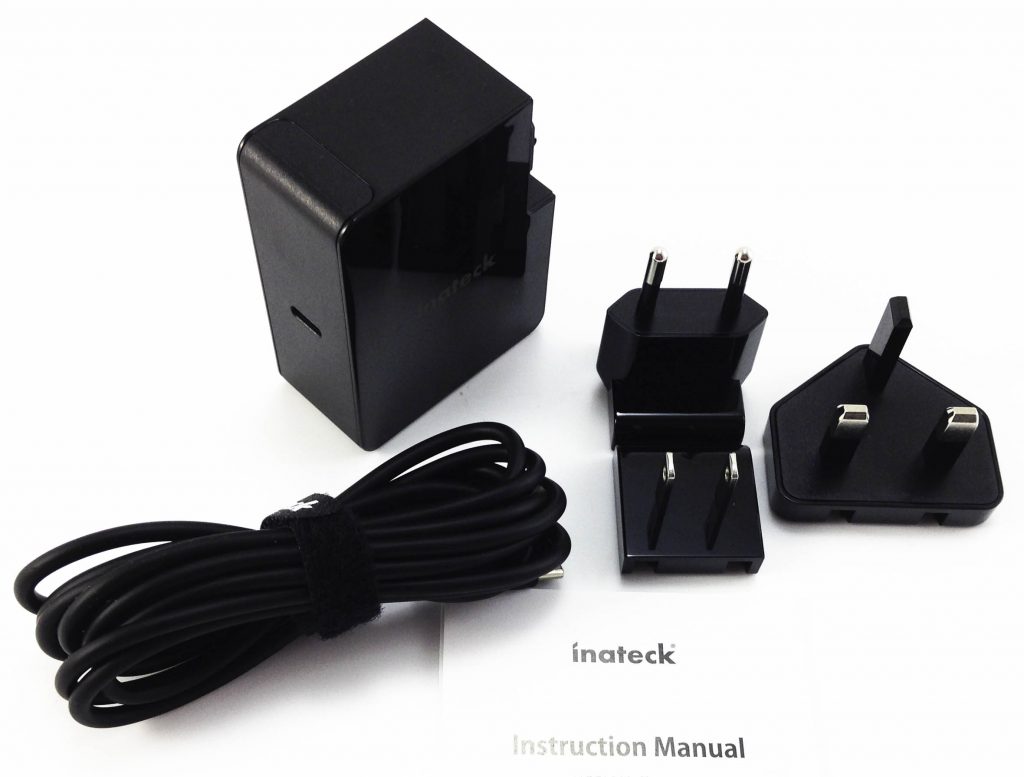 Inateck UCC1003.
The Inateck UCC1003 is a well-built wall charger designed for a USB-C device.  The adapter itself without any plug attachments measures 7.0cm high x 2.8cm wide and has a depth of 5.5cm.  The adapter without any attachments weighs 146g.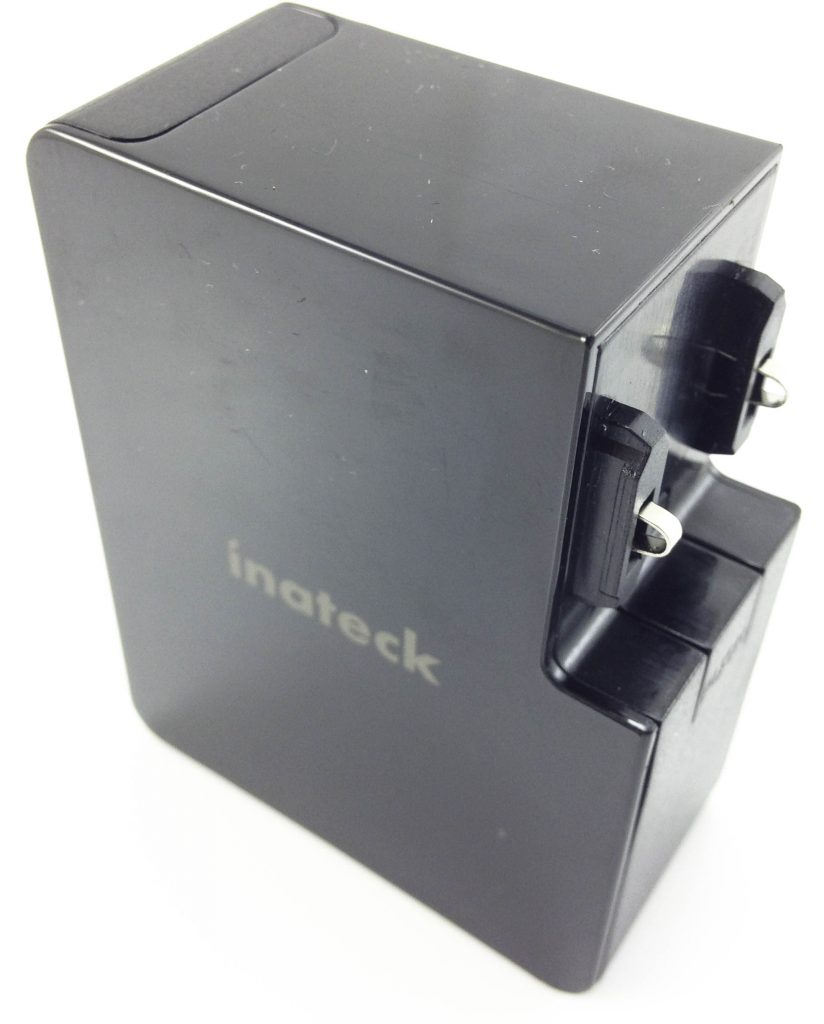 The Inateck UCC1003 has a gloss Black finish to the sides, top and bottom and a matt textured Black finish to the front and back area.
To attach a US, UK, or EU plug, simply align your chosen plug adapter on the two prongs of the adapter and slide it down until it clicks.  To remove simply press the "Push" button located under the attachment and slide upwards.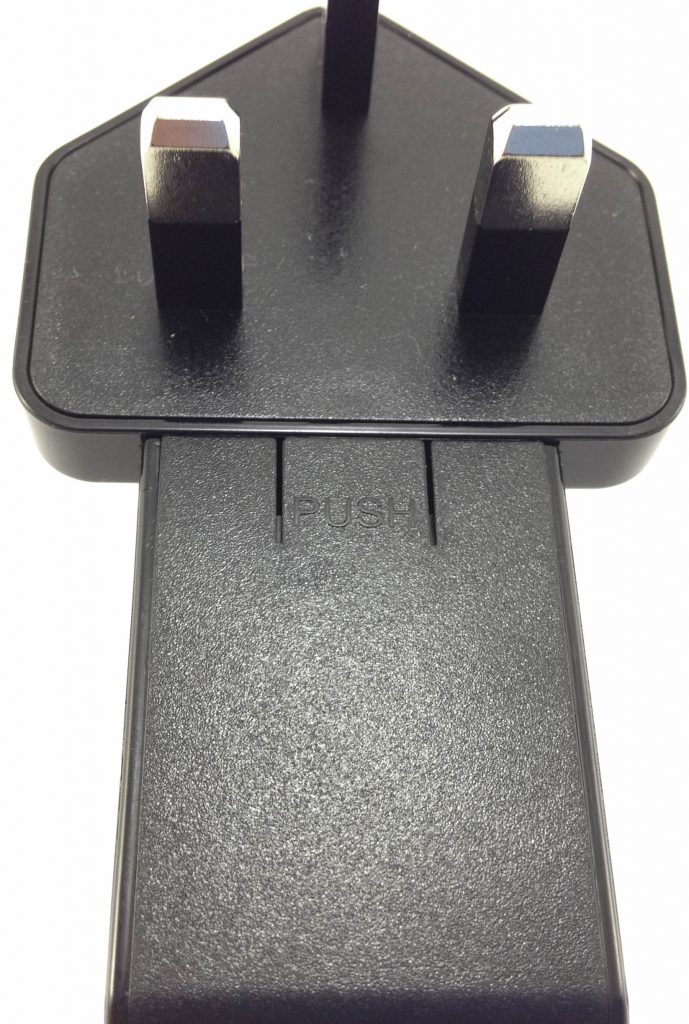 The adapter uses the HFC0500 chip produced by MPS.  This chip can recognise your device intelligently, and offer an optimal current to charge your device efficiently.
It charges more quickly than most chargers on the market and this is all thanks to the Power Delivery 3.0 (PD 3.0), the USB Type C port can charge downstream devices more swiftly under higher voltage.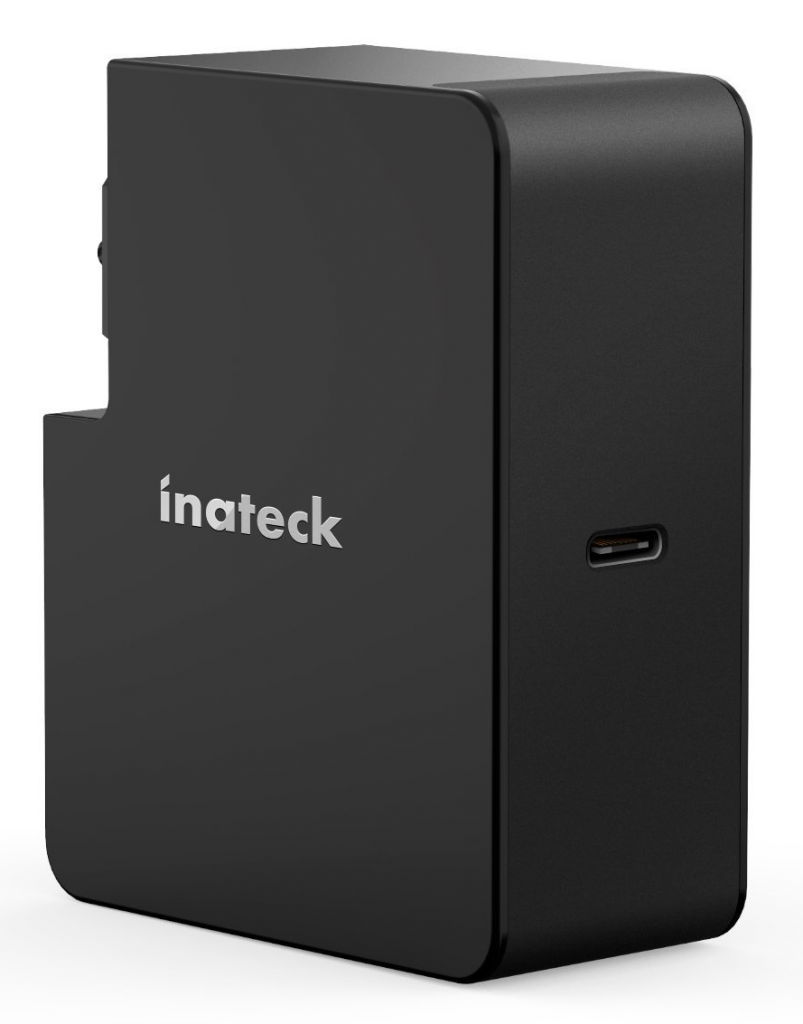 The Inateck UCC1003 is suitable for worldwide travel use, not only can you use the plug adapters but the power adapter itself can be used either at 100V or 240V.
The supplied USB-C to USB-C cable measures 200cm in length.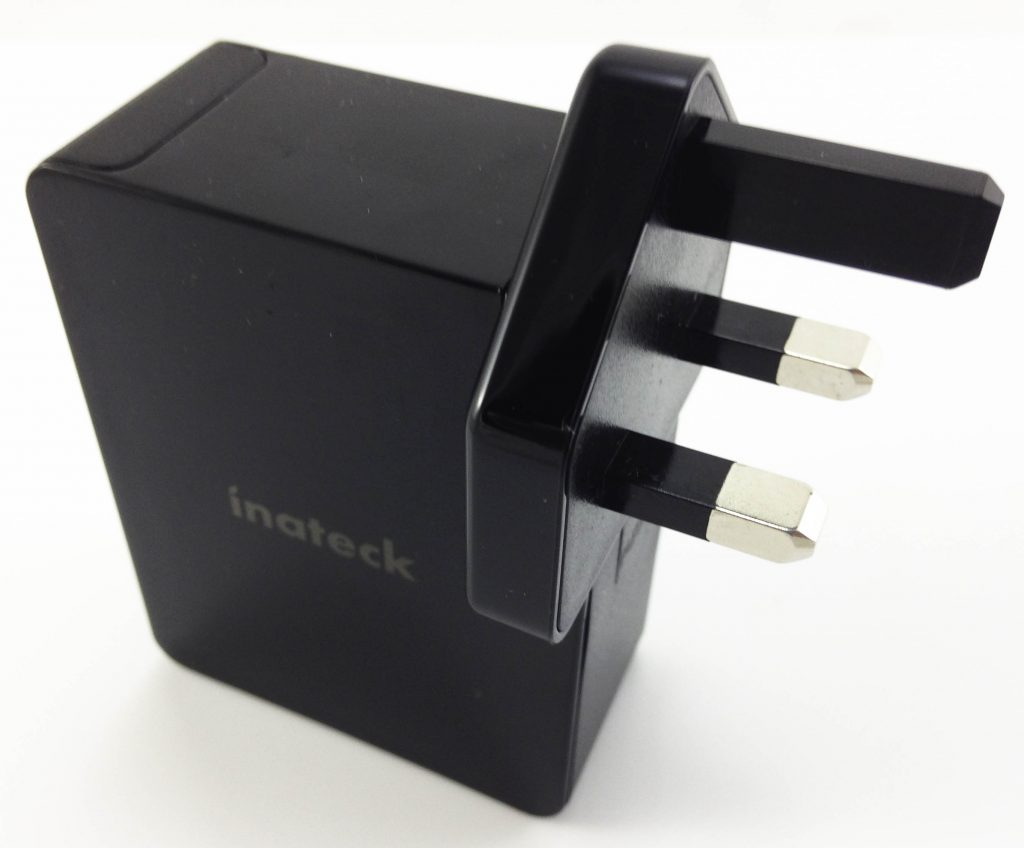 This power adapter produces 60W of power, and can charge larger electrical gadgets with ease and speed.  The power adapter will charge any device that needs a USB-C power source.
Technical Specifications.
Brand: Inateck
Model: USB-C Power Adapter
Model Code: UCC1003 / UCC1003-BK
Colour: Black (White is also available)
EAN: N/A
Connection Type: USB-C
Input Voltage Range: 100-240V
Input Frequency: 50/60Hz
Current: 1.5A
Full Load Voltage (5V):4.85 Vdc – 5.4 Vdc
No Load Voltage (5V): 5 Vdc – 5.4 Vdc
9V Output Voltage: 8.55 Vdc – 9.45 Vdc
12V Output Voltage: 11.4 Vdc – 12.6 Vdc
15V Output Voltage: 14.25 Vdc – 15.75 Vdc
20V Output Voltage: 19 Vdc – 21 Vdc
Output Current (5V/9V/12V/15V/20V): 3A
Compliance: CE, FCC
Conclusion.
The Inateck UCC1003 is a useful power adapter, if you have a USB-C device this will charge your device quickly and safely.  I like the stylish look of the power adapter.  I like how easy is it to click on the power adapter plug attachments, but it takes quite an effort to press the button to release them after.  You do need to be quite strong to release the attachments.  Overall i do recommend this power adapter.
If you want the Inateck UCC1003 for yourself, it's available for purchase only on Amazon. The RRP for this product is £28.98
Product sample provided by Inateck in exchange for a detailed, unbiased review.
---
Thank you for taking the time to read my post. If you'd like to add a comment or thought on this post, please use the section below. I can also be contacted via the online contact form. Please subscribe for the latest reviews, news, and discounts. Please follow My Helpful Hints on Twitter, Instagram & Facebook too!
Inateck UCC1003 USB C Charger