The Inateck LC1306 13″ Laptop Case has been designed for all 13″ sized devices including laptops and tablets.
This sleeve is waterproof and made with environmental-friendly Tyvek material, this material is washable, tear-resistant, soft, and durable.
You get an additional Tyvek small bag which is specially designed to hold your mouse, adapters, headphones, power cable or any other accessories.
Packaging.
The Inateck LC1306 13″ Laptop Case comes packed in a zip-up bag.  The bag measures 40.0cm x 30.0cm and weighs 255G.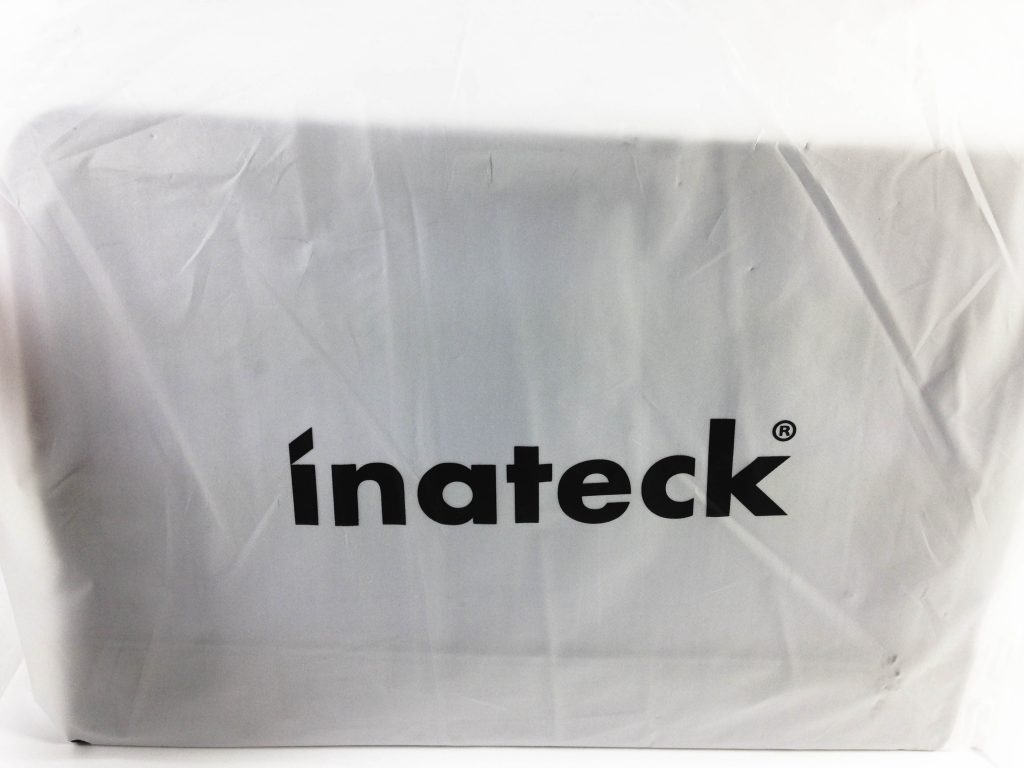 Contents.
When you open your Inateck LC1306 13″ Laptop Case bag you will find: 1x 13″ Sleeve Case, 1x Pouch, 1x Cleaning Cloth.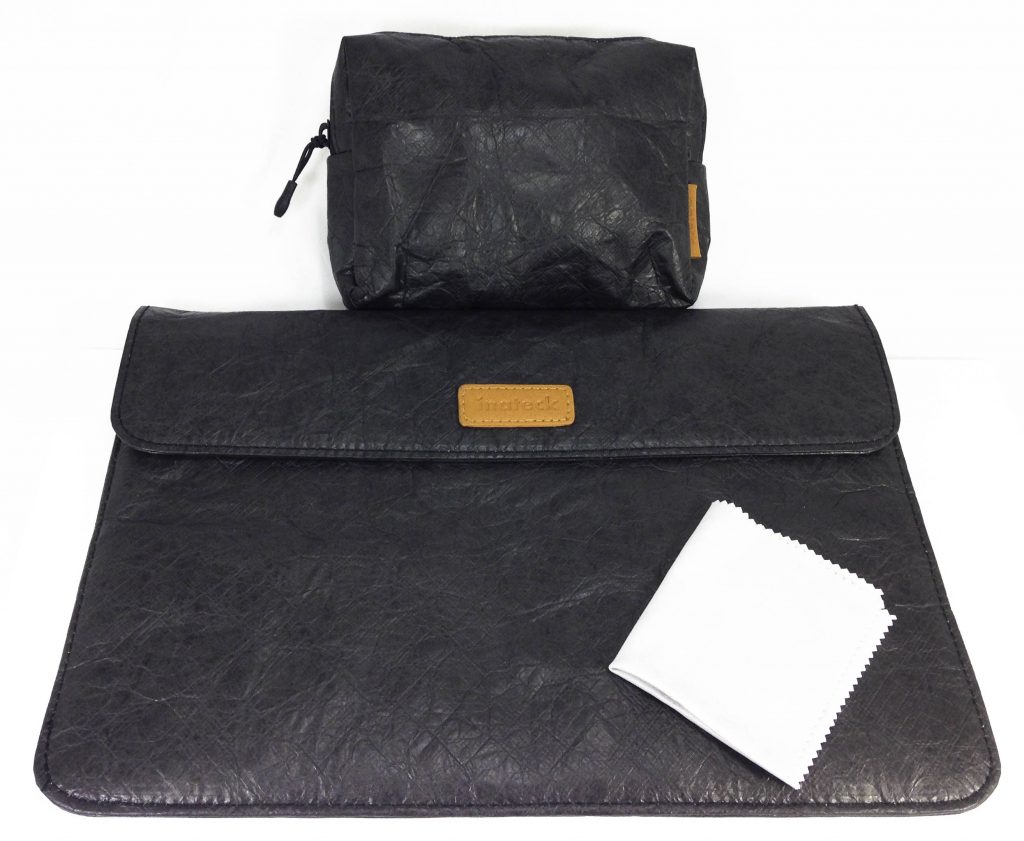 Inateck LC1306 13″ Laptop Case.
The Inateck LC1306 13″ Laptop Case is Black in colour with Tan coloured logo detailing.  The outer material used is Tyvek which is a branded flash spun high-density polyethylene fibre, the inner material is a Velour type material.  The 13″ laptop sleeve measures 34.0cm x 24.0cm x 0.5cm and weighs 190G.  The accessory pouch measures 17.0cm x 14.0cm x 4.0cm and weighs 45G.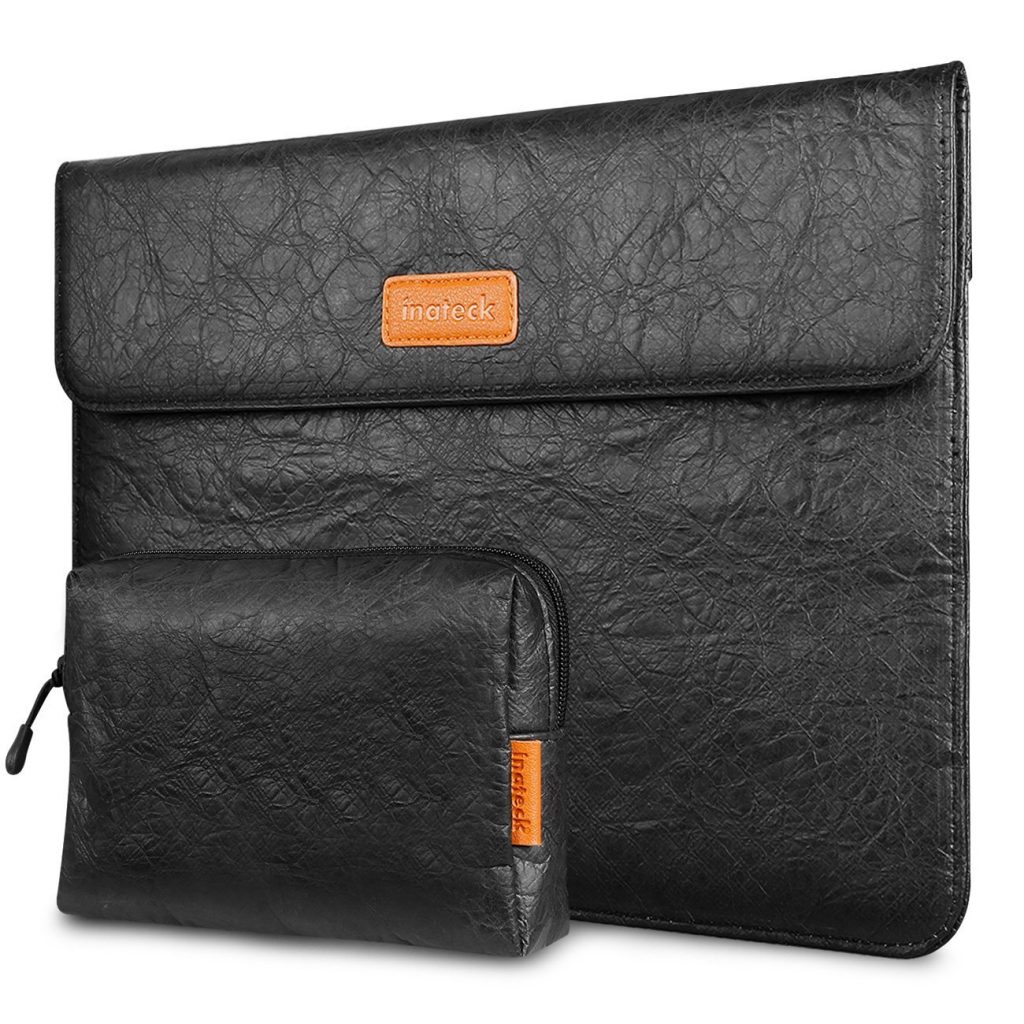 The laptop sleeve has a secure Velcro designed top flap. There's an additional zipped storage area on the back which is ideal for notepads and paper etc.
You get a soft feel internal protection fabric too, this will ensure your device will not become damaged in anyway with this case.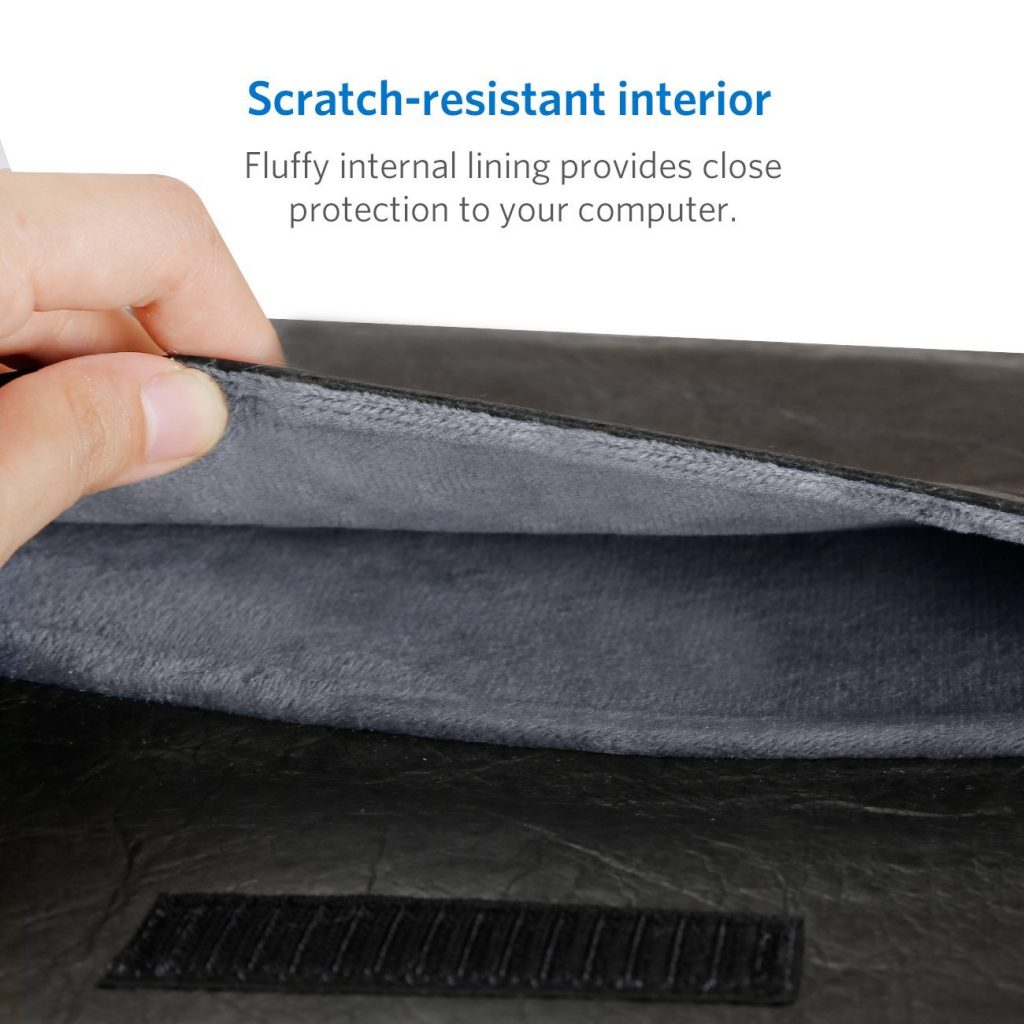 The accessory pouch features a zip closure and again also has a soft internal material.
The overall design of both the laptop case and accessory pouch is a worn leather effect look.
You'll be pleased to know that the Inateck laptop case is waterproof and built to last.  They're also mould and damp resistant too!
You can use this case for all 13″ sized devices.
Technical Specifications.
Brand: Inateck
Model: 13″ Laptop Case
Model Code: LC1306
Manufacturer Code: LC1306-BK
EAN No: N/A
ASIN: B0776MGY2R
Compliance: CE, RoHS
Conclusion.
I wasn't expecting much when I first got hold of the product.  The outer packaging doesn't do the product any justice. I did think the product would be inferior based upon the packaging. But it looks like Inateck and have invested money into the product rather than the packaging.  The case and pouch do feel strong and well made.  The cosmetic look is also rather impressive too!
Overall I would highly recommend these cases to protect your devices.
If you want the Inateck LC1306 13″ Laptop Case for yourself, it's available for purchase only on Amazon. The RRP for this product is £9.99.
Product sample provided by Inateck in exchange for a detailed, unbiased review.
---
Thank you for taking the time to read my post. If you'd like to add a comment or thought on this post, please use the section below. I can also be contacted via the online contact form. Please subscribe for the latest reviews, news, and discounts. Please follow My Helpful Hints on Twitter, Instagram & Facebook too!
Inateck LC1306 13″ Laptop Case