The Waldbeck Telescopic Apple Picker is an extendable fruit tree cutter.  The unique cutting design allows you to easily cut Apples, Pears, and any other high growing fruits.
A net which can be attached to the rod also allows fruit to roll down gently to the ground and contained within the net which avoids damaging and bruising your harvest.
The cutting head is sharp and made from high grade steel.
Packaging and Contents.
The Waldbeck Telescopic Apple Picker comes packaged in a plain Brown cardboard box.  The box measures 138.0cm x 16.0cm x 12.0cm and weighs 2.0KG.
Upon opening the Waldbeck Telescopic Apple Picker box you'll find the following items. 1x Telescopic Cutting Rod, 1x Attachable Net, 1x Bag of Fixings, 1x Multi-Lingual User Guide.
Waldbeck Telescopic Apple Picker.
The Waldbeck Telescopic Apple Picker is Silver in colour with Black fixtures and fittings.  The telescopic rod is made from Aluminium and has foam handle grips and plastic extendable clamps.  The telescopic rod measures 135.0cm in length and can extend upto 300.0cm.  The rod weighs 2.4KG.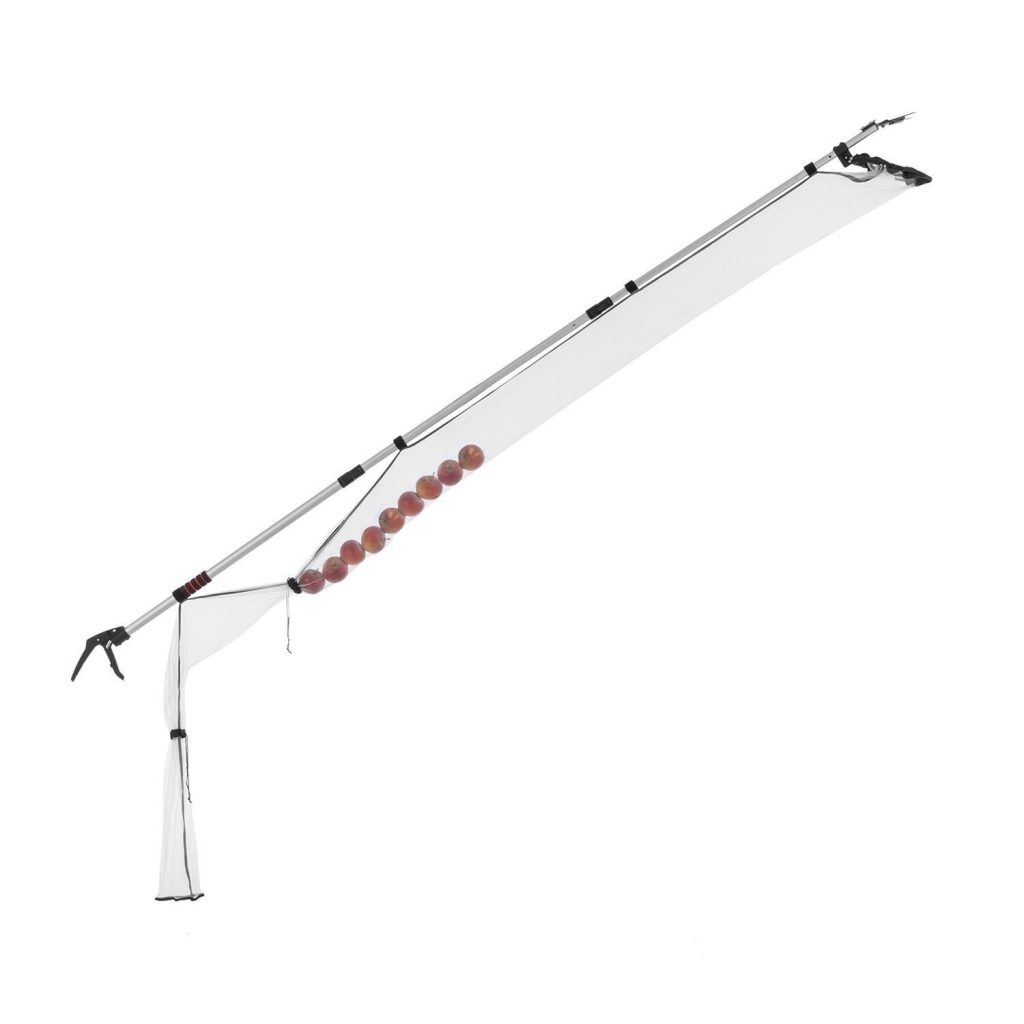 To use the Waldbeck Telescopic Apple Picker you need to adjust the length that you need by using the clamps located on the rod and extending outward and re-clamping these clamps after your length selection.
You can cut branches with fruit by simply pressing in the handle which will operate the sharp shear head.  If you've attached the net, fruit will also roll down into the net.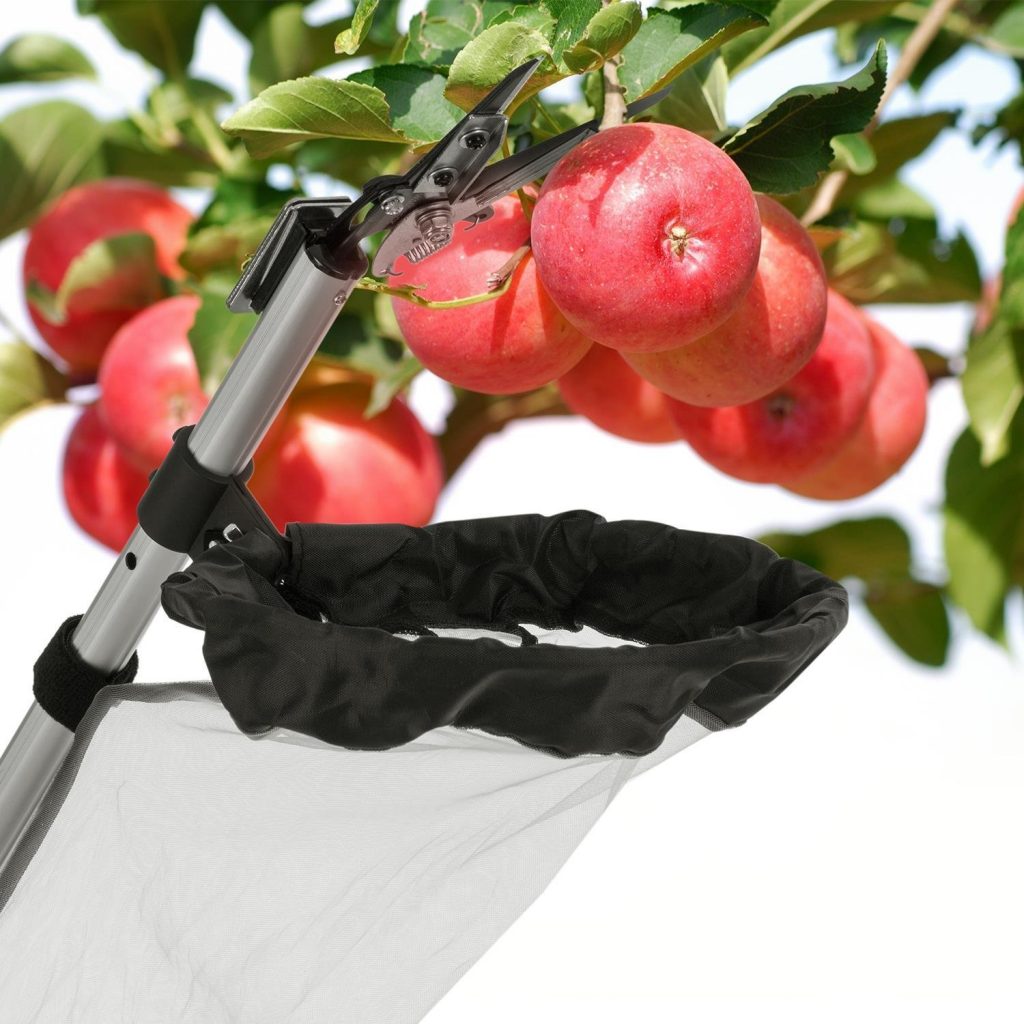 Although the telescopic rod can extend to 3M it's aluminium construction means it's also lightweight!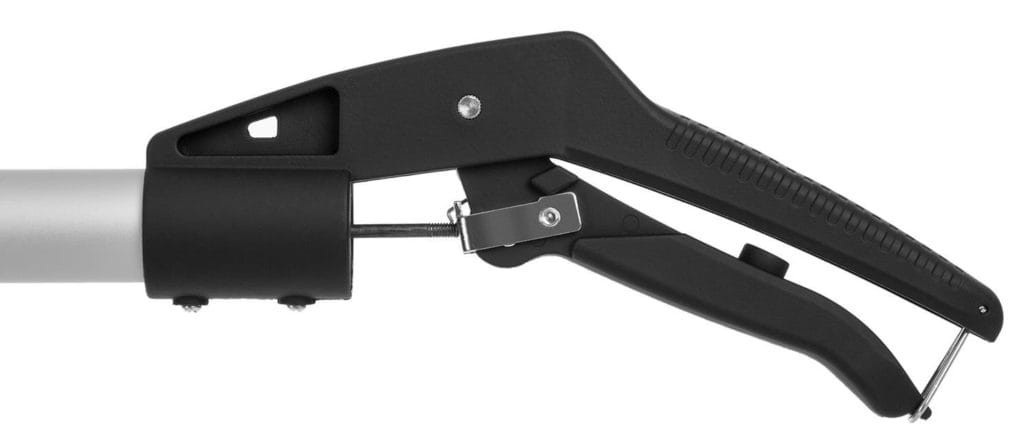 Additional accessories can also be purchased from Waldbeck directly which include Saw Blades, Carrying Bag, and a Cotton Fruit Bag.
Technical Specifications.
Brand: Waldbeck
Model: Telescopic Apple Picker
Model Code: GDT1-Big-Apple
Item Number: 10031871
EAN: 4260509684347
ASIN: B076JF9GNK
Compliance: CE
Conclusion.
I really like the design and idea behind this telescopic apple picker.  Gone are the days of climbing up a tree on a ladder with a basket and a set of blunt shears!  This will save time and effort year on year.  It's an investment piece that I highly recommend.
If you want the Waldbeck Telescopic Apple Picker for yourself, it's available for purchase only on Amazon. The RRP for this product is £59.99.
Product sample provided by Waldbeck in exchange for a detailed, unbiased review.
---
Thank you for taking the time to read my post. If you'd like to add a comment or thought on this post, please use the section below. I can also be contacted via the online contact form. Please subscribe for the latest reviews, news, and discounts. Please follow My Helpful Hints on Twitter, Instagram & Facebook too!
Waldbeck Telescopic Apple Picker