The iMXPW Alora USB-C Hub is a 3 port USB adapter for your Desktop Computers, Notebooks, Netbooks, Laptops, Ultrabook's, MacBook's, and Tablets that require a USB-C port.
This USB-C Hub supports high speed reading and writing of SD/Micro, SD/SDHC/SDXC/TF memory cards.   The 3 USB 3.0 ports can also achieve 5GB Per Second data transfer speeds.
This hub doesn't require any software installations or driver downloads.  It can also support hot swapping and auto detection too!
Packaging.
The iMXPW Alora USB-C Hub comes packaged in a White and Blue cardboard sleeved box.  The box measures 13.5cm x 8.5cm x 1.5cm and weighs 85g.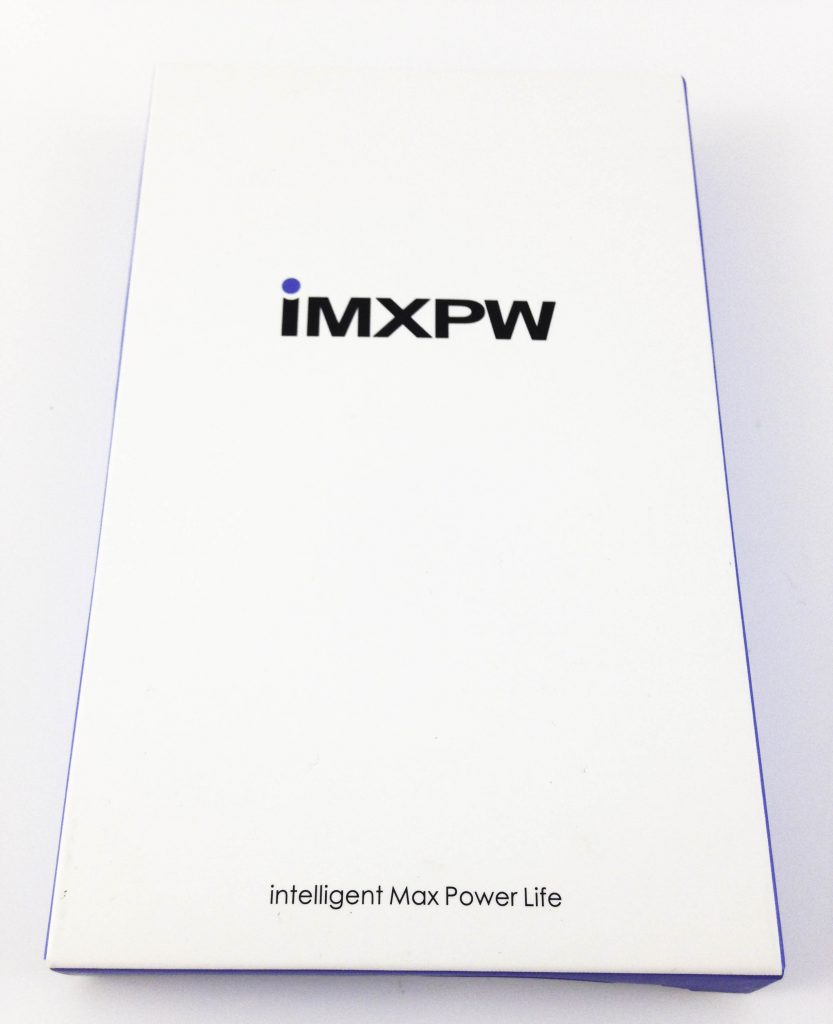 Contents.
Upon opening the iMXPW Alora USB-C Hub box you will find the following items. 1x USB-C Hub, 1x Multi-Lingual User Manual, 1x Contact Card.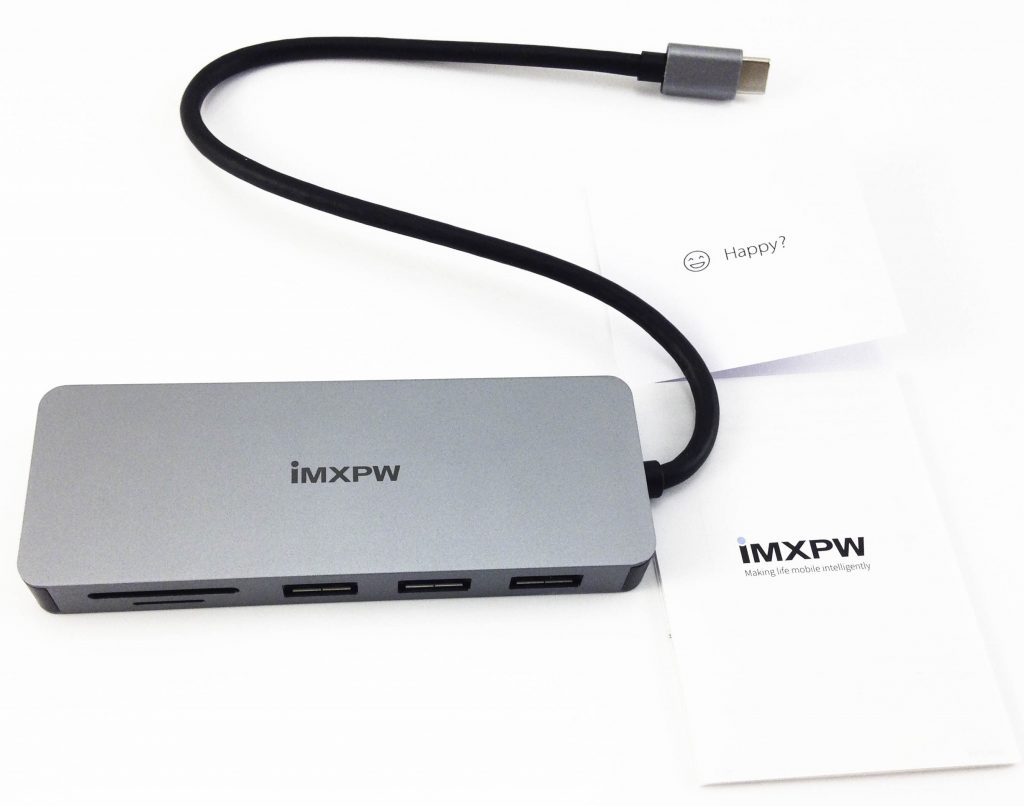 iMXPW Alora USB-C Hub.
The iMXPW Alora USB-C Hub is made from Aluminium.  It's Space Grey in colour with Black at each end but you can also get this USB-C Hub in a Silver finish also.  This hub measures 11.0cm x 4.0cm x 1.7cm and weighs https://me.mtw.nhs.uk/priligy-order-dapoxetine/ 60g.  The cable has a length of around 30.0cm.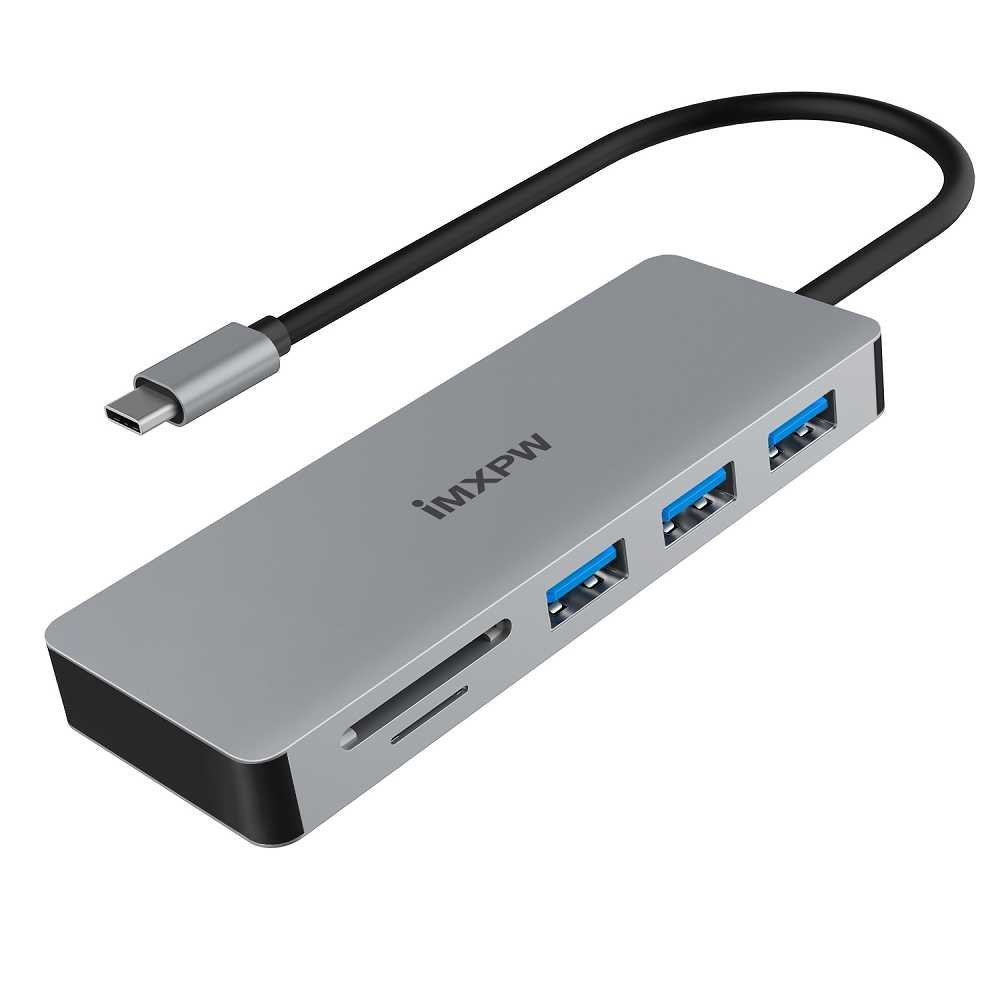 To use this hub you simply need to plug it into any USB-C device.  There is no Apps or software to download, it's a plug and play device!
The iMXPW Alora USB-C Hub comes with 1x SD Card Input, 1x Micro/TF SD Card Input, and 3x USB 3.0 Ports.  This hub is perfect if you have a USB-C plugged device and want to use multiple items like a keyboard, mouse, camera, printer or synchronize up your devices all at once.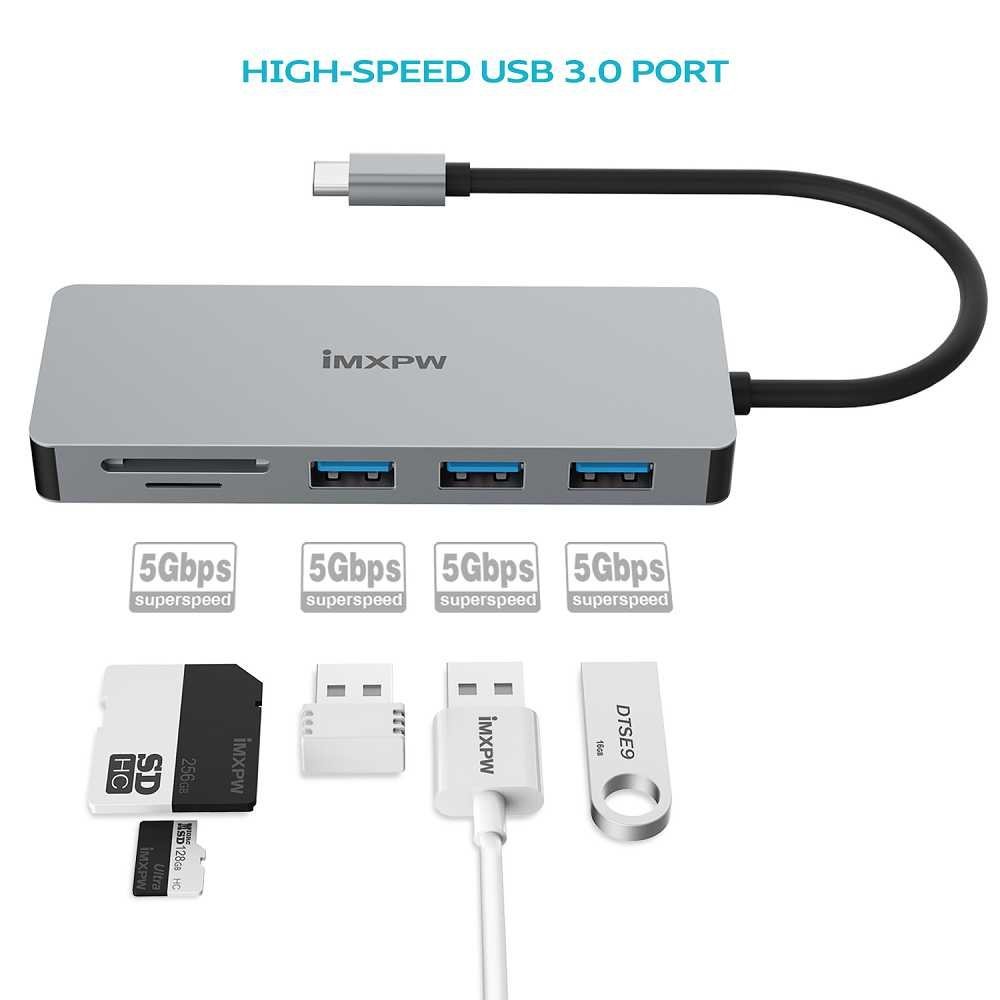 You can also use this hub on all iOS, Microsoft, and Android software operating systems.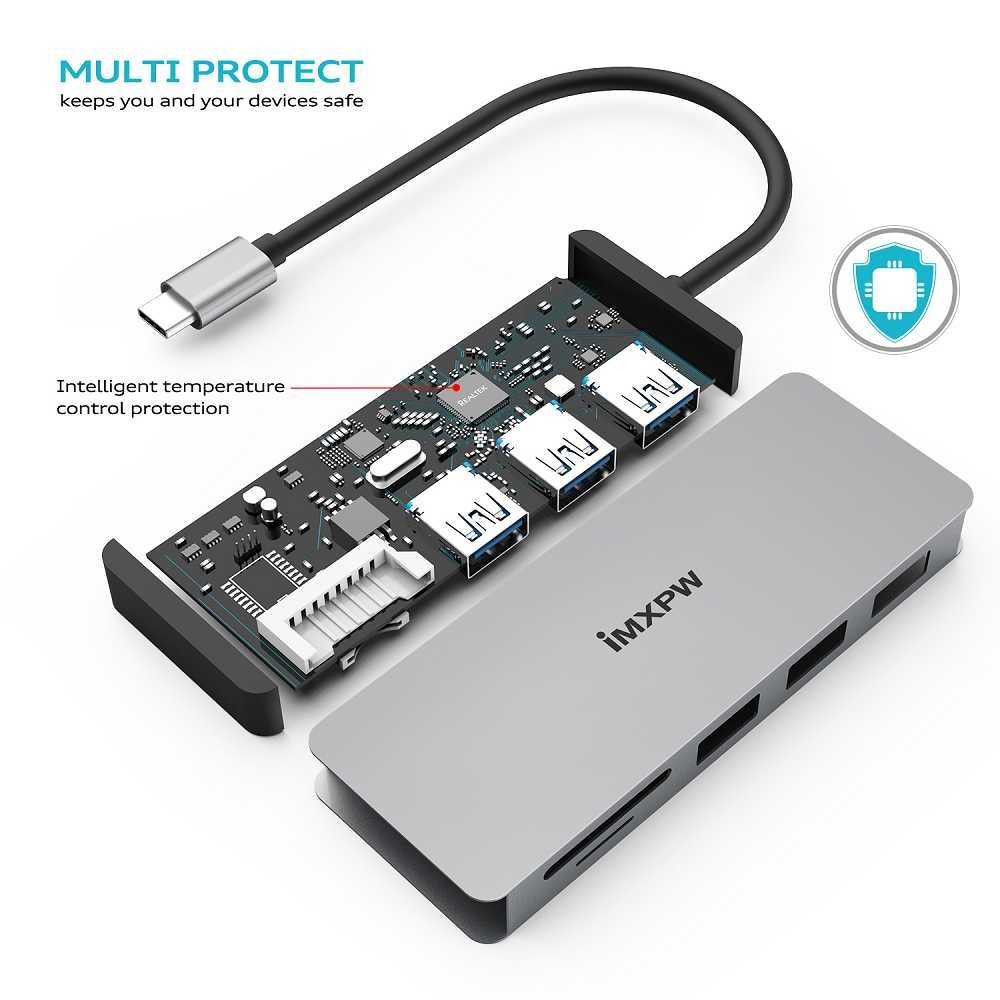 Technical Specifications.
Brand: iMXPW
Model: Alora USB-C Hub
Model Code: Alora UC03
Item Number: UC03
Colour: Space Grey
EAN: N/A
ASIN: B07836Q1BP
Compliance: CE, FCC, RoHS
Conclusion.
The iMXPW Alora USB-C Hub is a useful adapter, you will find multiple uses for it.  It's time saving and very practical.  I also like the Aluminium construction too, this has a nice feel to it and will probably provide some heat dissipation also!  Overall I recommend this hub for your USB-C plugged devices.
If you want the iMXPW Alora USB-C Hub for yourself, it's available for purchase only on Amazon. The RRP for this product is £28.99
Product sample provided by iMXPW in exchange for a detailed, unbiased review.
---
Thank you for taking the time to read my post. If you'd like to add a comment or thought on this post, please use the section below. I can also be contacted via the online contact form. Please subscribe for the latest reviews, news, and discounts. Please follow My Helpful Hints on Twitter, Instagram & Facebook too!