Today I'm going to be reviewing the Horus X Glasses. These specially designed glasses block out harmful Blue light from your PC, Laptop and Smartphone.
They're durable, lightweight, and can even fit over the top of your existing prescription glasses too.
They're great if you suffer the effects of screen fatigue which causes eye strain and most commonly headaches.
But are they any good? Are they comfortable? Time to test them out!
Packaging and Contents.
The Horus X Glasses comes packaged without any external packaging but comes with its own hard-shell carry case.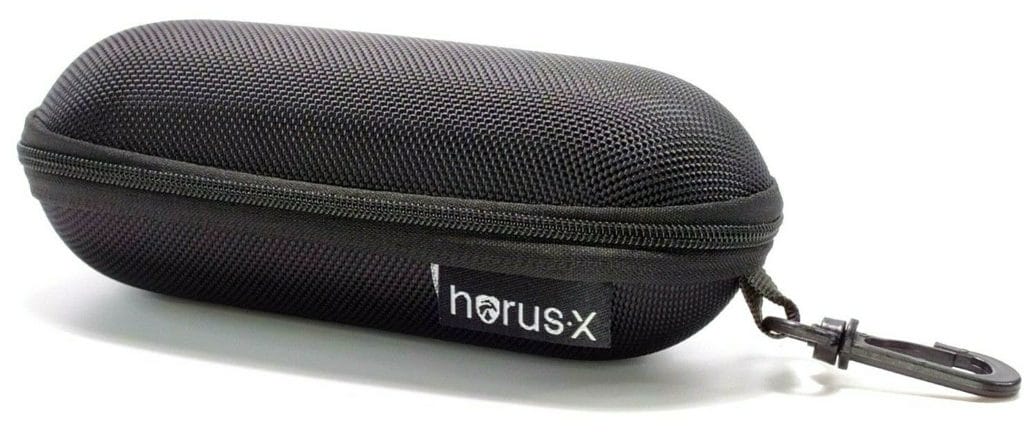 Upon unzipping this case you'll find the following; 1x Pair of Glasses, 1x Cleaning Cloth, 1x English/French Care Guide.

Horus X Glasses.
The Horus X Glasses are Black in colour and feature Yellow lenses, they feel lightweight, but also quite cheap feeling at the same time. The overall measurements of the glasses are 59mm x 15mm x 134mm and they weigh 30G.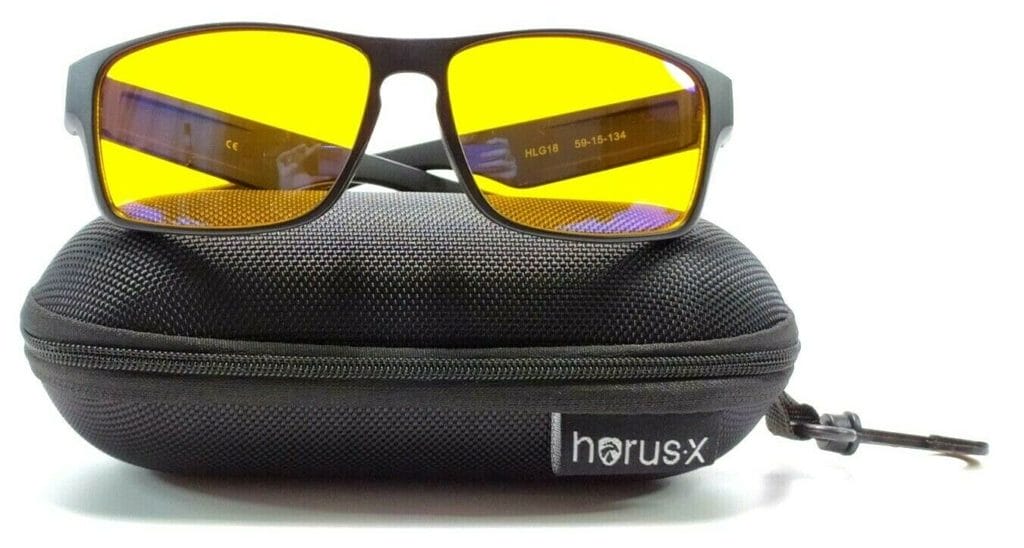 Upon wearing them I found they make everything a Yellow tint. I personally find it a little off-putting as I prefer a light closely matching daylight, so for me they make my surroundings feels rather dull and dirty. But I must admit that they're comfortable. In fact, I was even able to wear them over my usual pair of prescription glasses and they covered my lenses perfectly.
The Horus X Glasses are designed to block out harmful Blue light only. This is the light that emitted from technology screens, but these glasses do not block out any UV light. I've reviewed other glasses before that did both. And they had clear lenses!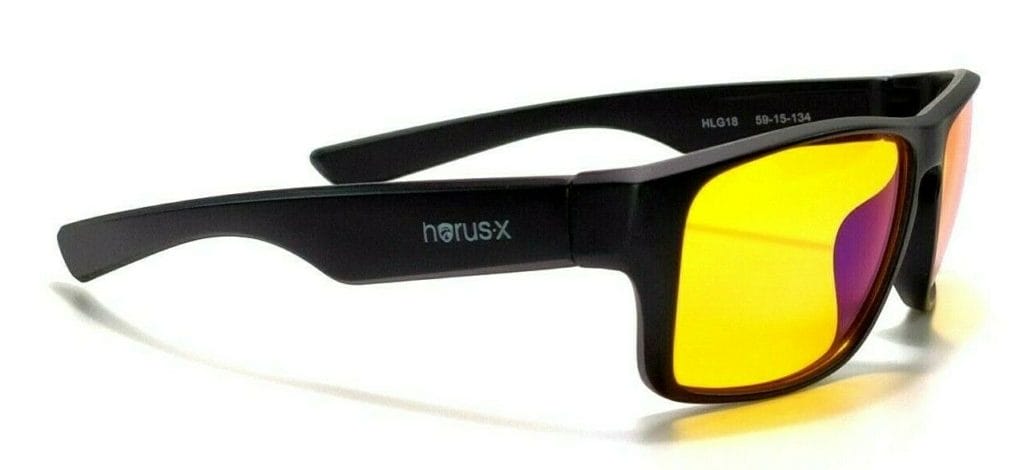 Do they work? truthfully, I don't know, I couldn't wear them long enough to find out, I couldn't hack the yellowing around me and soon ditched them. They do have 31 five-star Amazon ratings, but as we all know Amazon ratings can be a little misjudged and should be taken with caution. But I'll leave that upto you to decide.
Technical Specifications.
Brand: Horus X
Model: Gaming Glasses
Manufacturer Code: HLG18
Manufacturer Reference: N/A
EAN: N/A
ASIN: B077QDGWX8
Anti-Blue Light Transmittance: 90%
Certification: EN ISO 12870:2018
Compliance: CE
Conclusion.
It's a mixed review for the Horus X Glasses. They're comfortable, lightweight and even fit over my prescription glasses, but they have this horrible Yellow tint!
I personally don't like the Yellow tint and find reading on my laptop and phone very difficult with this Yellow light. But if Yellow is your thing, I'm sure you'll be wetting yourself with excitement.
They're just not for me.
If you want the Horus X Glasses for yourself, they're available for purchase only on Amazon. The RRP for this product is £24.90.
Product sample provided by Horus X in exchange for a detailed, unbiased review.
---
Thank you for taking the time to read my post. If you'd like to add a comment or thought on this post, please use the section below. I can also be contacted via the online contact form. Please subscribe for the latest reviews, news, and discounts. Please follow My Helpful Hints on Twitter, Instagram & Facebook too!