Today I'm going to be reviewing the Aldi Laser Cat Toy. As you may (or may not) be aware I know have a kitten in the household. We've had Tammy for over 5 months now.
If there's one thing Tammy loves doing (aside from a lot of eating and sleeping) it's playing. She's very active and has lots of energy.
So that's where an automatic toy makes sense. Tammy wants to play so much that she ends up wearing us out. But with this automatic laser toy, Tammy can be kept amused without our manual involvement. Also, Tammy loves to chase a laser around anyway, so this is a win win!
But is the Aldi Laser Cat Toy and good? Will Tammy like it? Time to test it out!
Packaging and Contents.
The Aldi Laser Cat Toy comes packaged in an Orange cardboard box. and features product images and specifications printed on it This box measures 23.0cm x 10.0cm x 10.0cm and weighs 350G.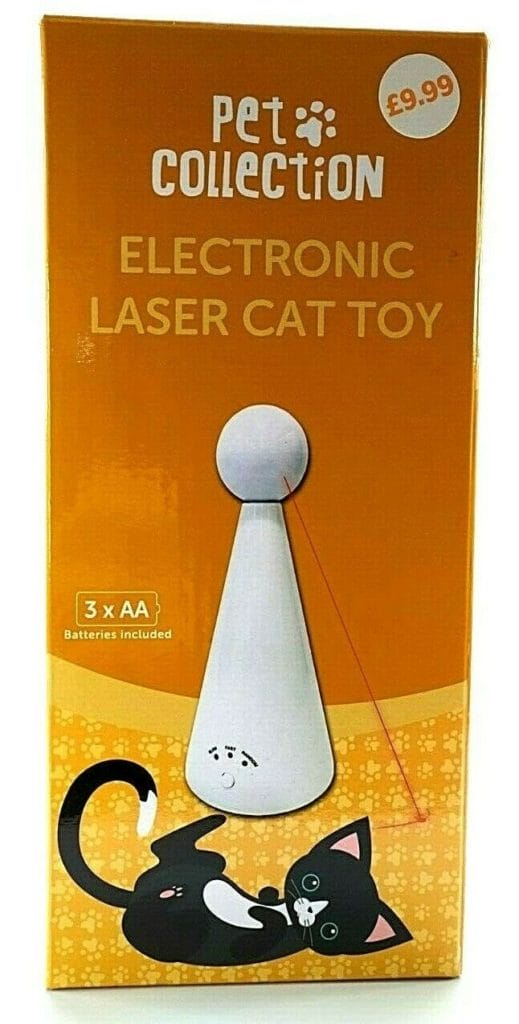 Upon opening the box you'll find the following; 1x Laser Cat Toy, 3x AA Batteries, 1x English User Guide.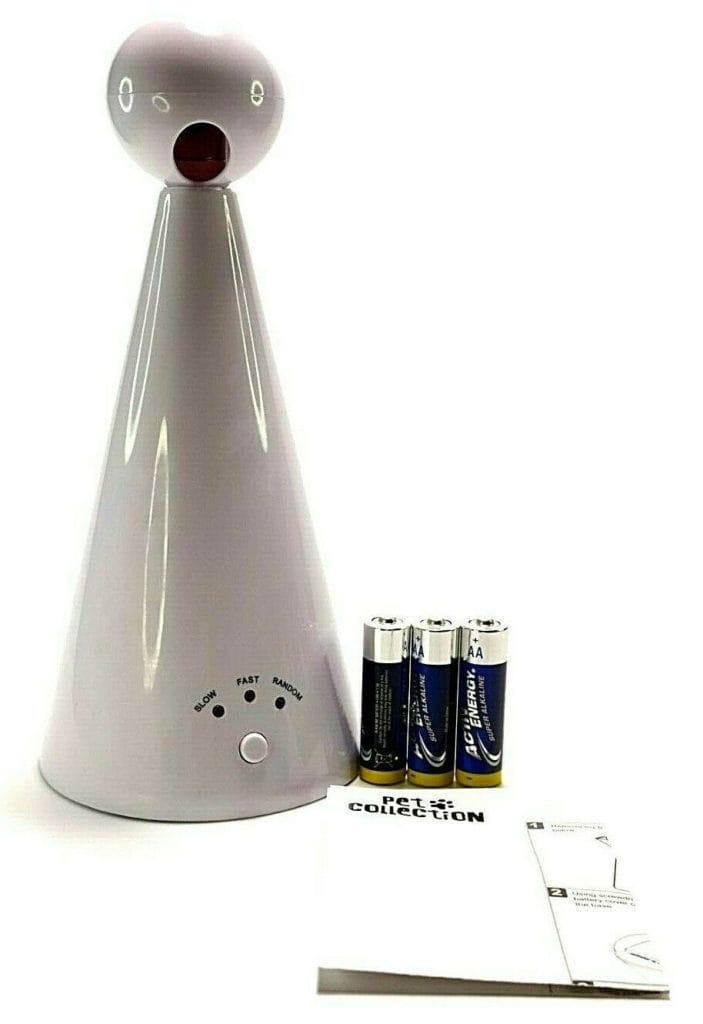 Aldi Laser Cat Toy.
The Aldi Laser Cat Toy is White in colour and is made from plastic, it measures 22.0cm x 10.0cm and weighs (With batteries installed) 250G.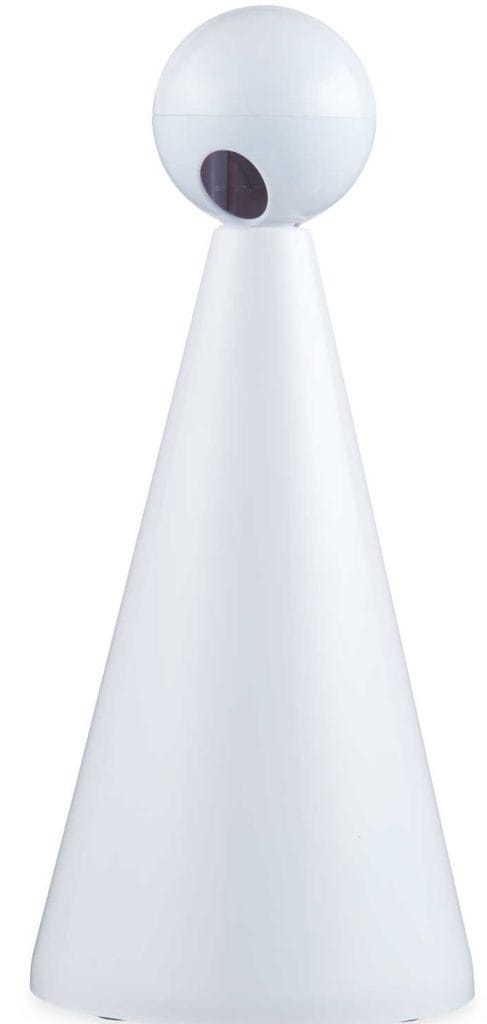 The design looks like a ball stuck on top of a cone. Inside a plastic geared motor moves a laser beam onto an angled mirror, which moves the top ball section creating a moving laser beam.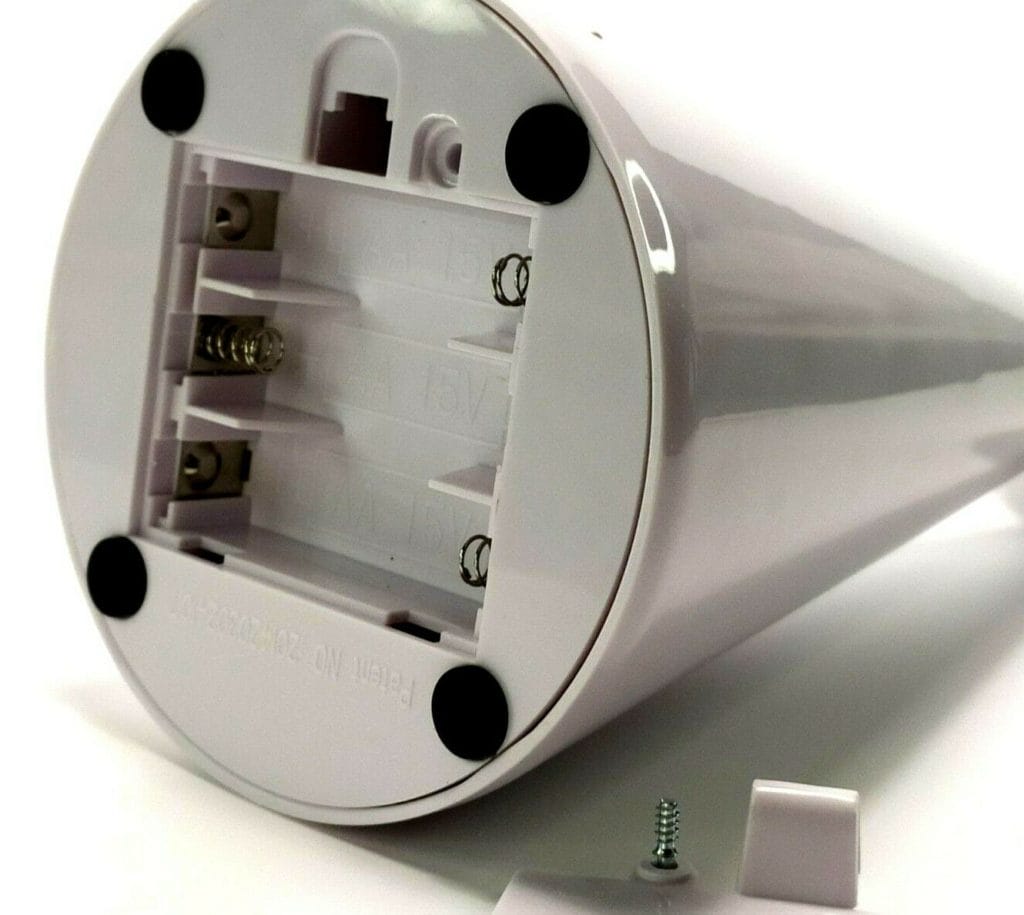 A very nice touch by Aldi is providing the required batteries. You get 3x AA batteries supplied and there're the usual Aldi branded batteries that you'd find near the tills instore. They're OK and work perfectly fine.
To access the battery compartment, you need to unscrew the battery door cover and insert the batteries. That's it!
On the bottom you get four rubber feet which help the toy from moving about on smooth floor surfaces.
Using the Aldi Laser Cat Toy.
They're three LED light section on the front to indicate your chosen programme. To select each programme, you need to press the button located just underneath. You can select from Slow, Fast, and Random (Which is a combination of the first two options). If you press the button once more the toy will turn itself off.
I found the random function to be best suited for Tammy as it kept things interesting. Tammy has a habit of not knowing when to quit when exercising, but Aldi have built in a 15-minute cut off timer. Which helps a lot!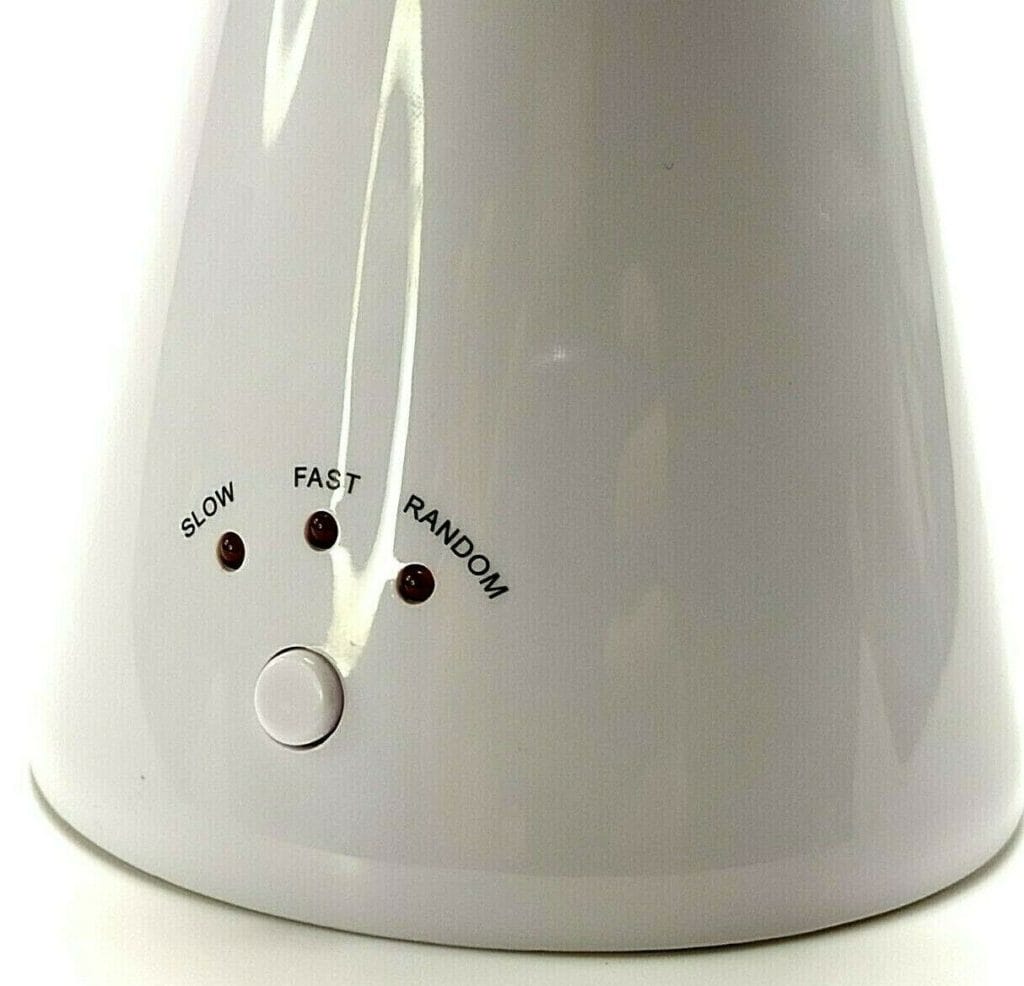 The top section rotates 360° and moves a laser beam both inward and outward. You'll need to clear a space of at least 130.0cm and put the laser toy in the middle of that area. This is the furthest outward the laser gets too. But it's advisable to have a larger space available as cats sometimes misjudge their own required space and might end up hitting into a wall or other objects in the pursuit of catching a laser.
Tammy certainly loves her new toy, but I feel over a longer period of use would become easily bored of the repetitive inward/outward/rotation pattern. Maybe a laser toy that creates a unique freestyle pattern would keep her entertained for longer. But as it stands now, she loves her new toy. And so, do I, I can sit back and watch her as she burns off some excess energy and be ready for cuddles and a nap afterwards.
Technical Specifications.
Brand: Aldi
Model: Electronic Laser Cat Toy
Manufacturer Code: 20653
Manufacturer Reference: Pet Collection
EAN: 4088600207155
ASIN: N/A
Voltage: 4.5V
Battery: 3x AA Battery (Included)
Laser Maximum Output: 254.9 µW
Emitted Wavelength: 653nm
Warnings: Class 1 Laser Product (EN60825-1:2014)
Compliance: CE
Conclusion.
Both myself and Tammy love the Aldi Laser Cat Toy. It's very good and works well. And is an absolute bargain too!
Aldi have a great product here that's great for keeping cats entertained, and they even give you the batteries too, what more could you ask?
Overall, I'm very happy with my purchase and will most likely be returning to my local Aldi and buying Tammy some more things.
If you want the Aldi Laser Cat Toy for yourself, it's available for purchase only on the Aldi website. The RRP for this product is £9.99.
I purchased this product myself and decided to write a review, Aldi didn't send me the product or know about this review until published.
---
Thank you for taking the time to read my post. If you'd like to add a comment or thought on this post, please use the section below. I can also be contacted via the online contact form. Please subscribe for the latest reviews, news, and discounts. Please follow My Helpful Hints on Twitter, Instagram & Facebook too!