Today I'll be writing a review for Grayson's Candles. A small family business based in Stoke-on-Trent, UK.
Grayson's Candles (named after their son Grayson) started out producing personalised candles as gifts to friends. This led onto them taking the plunge and setting up business. Every product is handmade!
I have been kindly sent 6 scented tealight candles to try (and smell) out.
So, are these candles any good? Time to test them out!
Packaging and Contents.
The Grayson's Candles tealights come packaged in a clear plastic bag. This bag features the Grayson's logo on the front.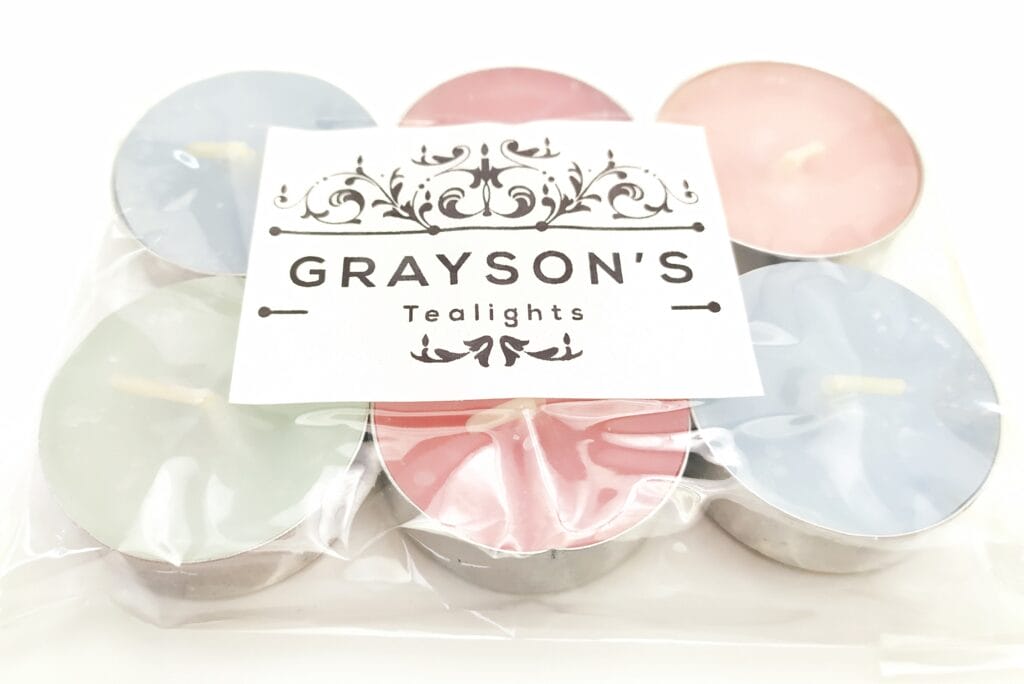 Upon opening the packaging, I was sent a mixture of Dark Opium, Strawberry Jam, Pinky Sands and Greek Summer scented candles.
Each candle features a very sturdy metal casing, not too flimsy, unlike those cheapy ones you can sometimes get. The scent from each one is amazing. On the Grayson's website you can browse through the huge selection of candles. You can even choose the colour of your preferred scented candle and choose your own custom candle pack size too.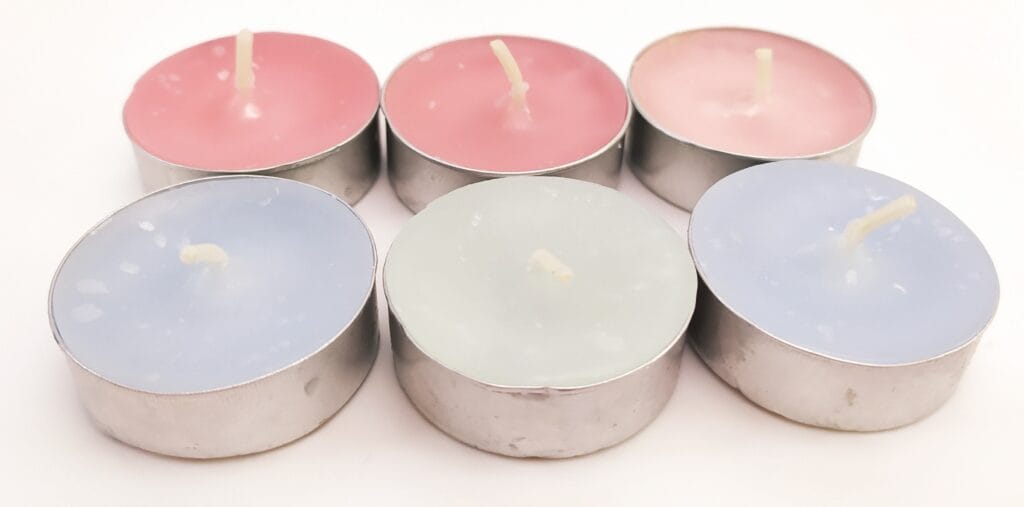 Each candle feels exceedingly high quality and fills the room with scent, even when unlit. They burn very uniformly too, which is a huge bonus and the scent intensifies upon lighting the tealights. I love the scents.
Technical Specifications.
Brand: Grayson's Candles
Model: Tealight Candles
Model Code: N/A
EAN: N/A
ASIN: N/A
Compliance: N/A
Conclusion.
I really like Grayson's Candles. there's nothing to really say to be honest. They're great scented candles that feel remarkably high in quality. I like how you can choose the colour of your candle and scent. This is great for colour coordinating with your home decor.
Standard delivery is free. You can order 6 beautifully scented tealight candles for just over a fiver. Grayson's have other products available. These include larger candles, wax melts, and reed diffusers.
If you want the Grayson's Candles tealights for yourself, they're available for purchase only on the Grayson's website. The RRP for this product is £5.49.
Product sample provided by Grayson's Candles in exchange for a detailed, unbiased review.
---
Thank you for taking the time to read my post. If you'd like to add a comment or thought on this post, please use the section below. I can also be contacted via the online contact form. Please subscribe for the latest reviews, news, and discounts. Please follow My Helpful Hints on Twitter, Instagram & Facebook too!