Today I'll be writing a review for the Entice Bamboo Toothbrush. Entice supply you with 5 different coloured toothbrushes, all supplied in eco-friendly plastic free packaging.
I've been making more of an effort to become plastic free during the last couple of years. I've been using Bamboo toothbrushes for a while now and I think they're brilliant. It's also great knowing that when the time comes to change your brush, you'll have less impact on the environment.
A few people are still undecided on switching up from a plastic brush to one made from Bamboo. I personally wouldn't use a plastic brush again.
So, are these brushes any good? Time to test them out!
Packaging and Contents.
The Entice Bamboo Toothbrush comes in an outer cardboard box with 5 inner cardboard boxes inside. The outer box measures 19.5cm x 8.0cm x 2.5cm.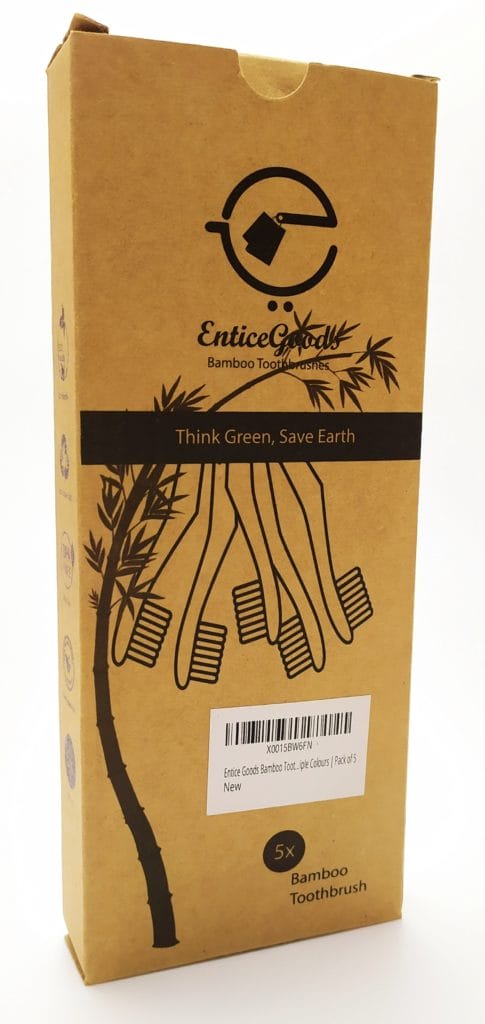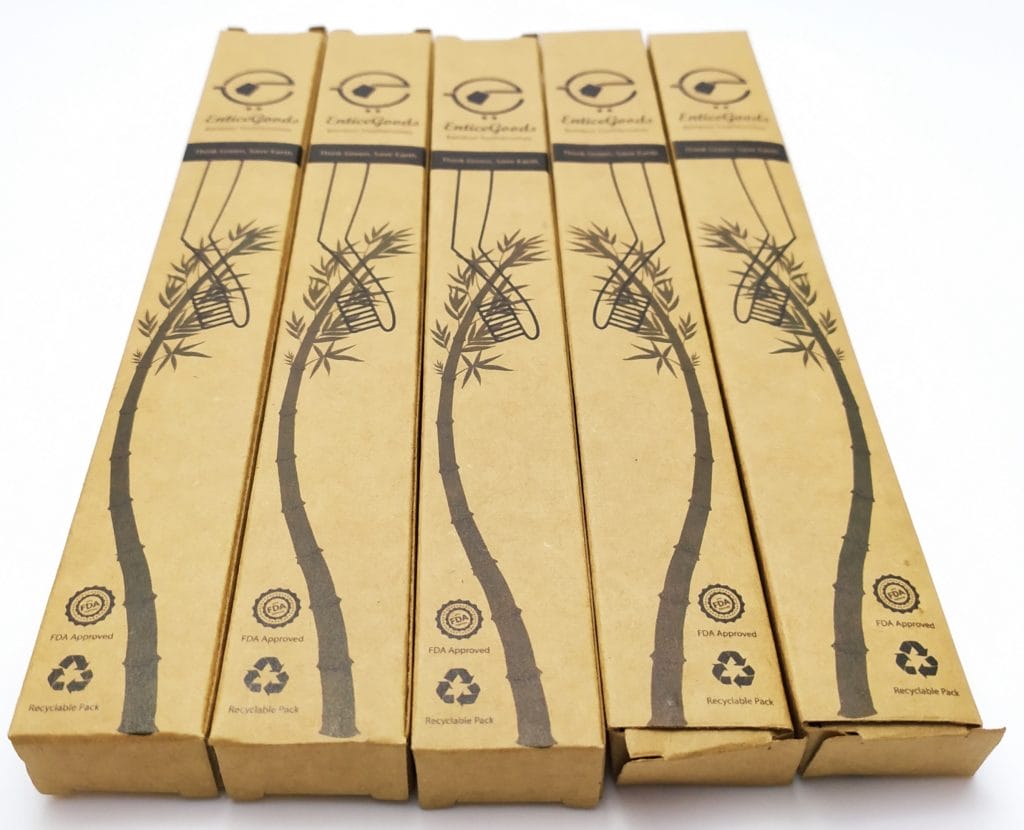 Inside each box you get a different coloured toothbrush. Entice have used food-safe food colouring to dye each bristle.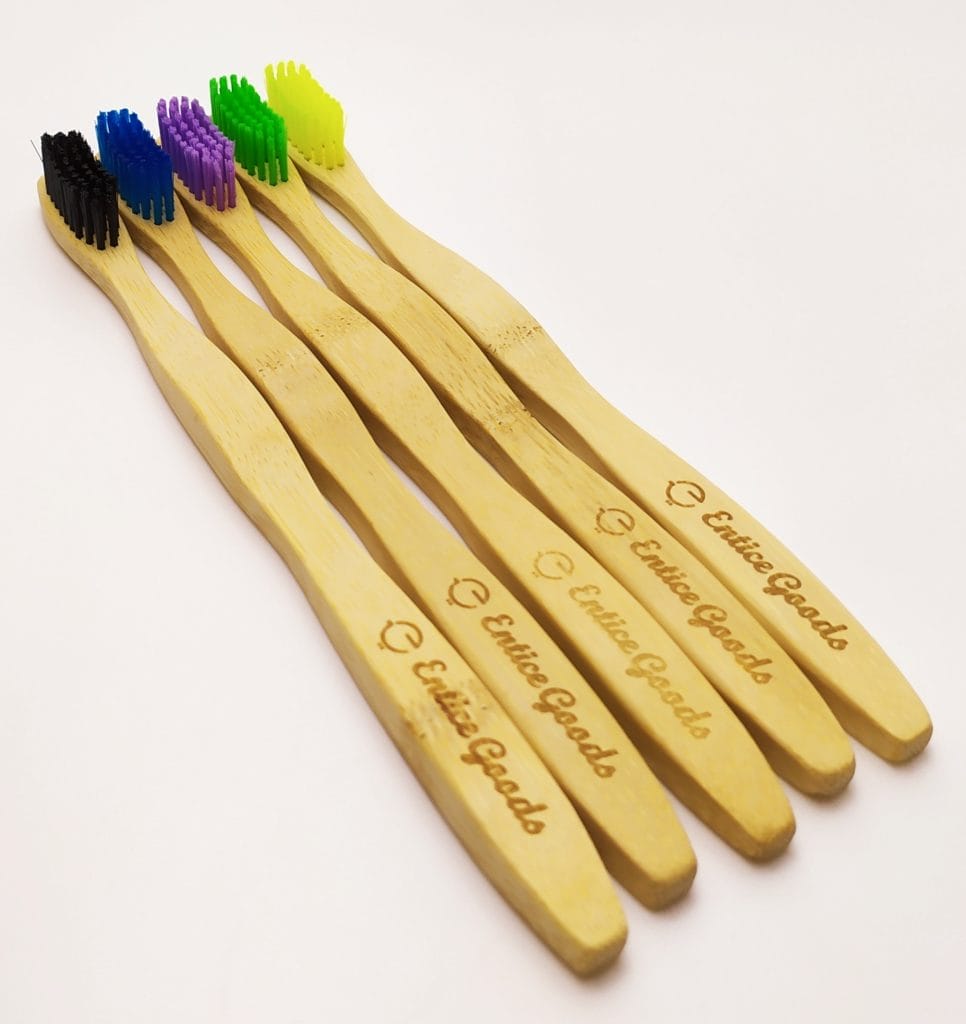 Entice Bamboo Toothbrush.
Each brush measures 18.5cm in length. The bristle section measures 3.0cm in length x 1.0cm in width and has a height of around 1.7cm at the highest section.
The main material is Bamboo, but the bristles are made from Nylon, which isn't biodegradable. The Amazon product title says the brush is plastic free, but it's not, only the handle is plastic-free.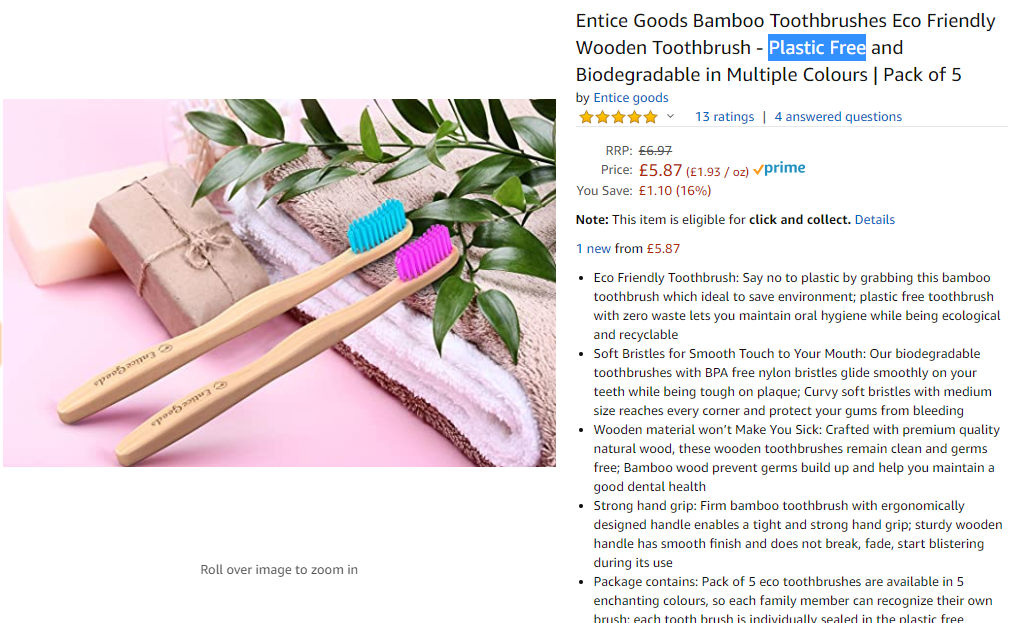 I can confirm the bristles are made from Nylon-6, which is not biodegradable. It would appear only Nylon-4 is biodegradable. The bristles are soft/medium and have a curved shape to them to assist in a deeper clean.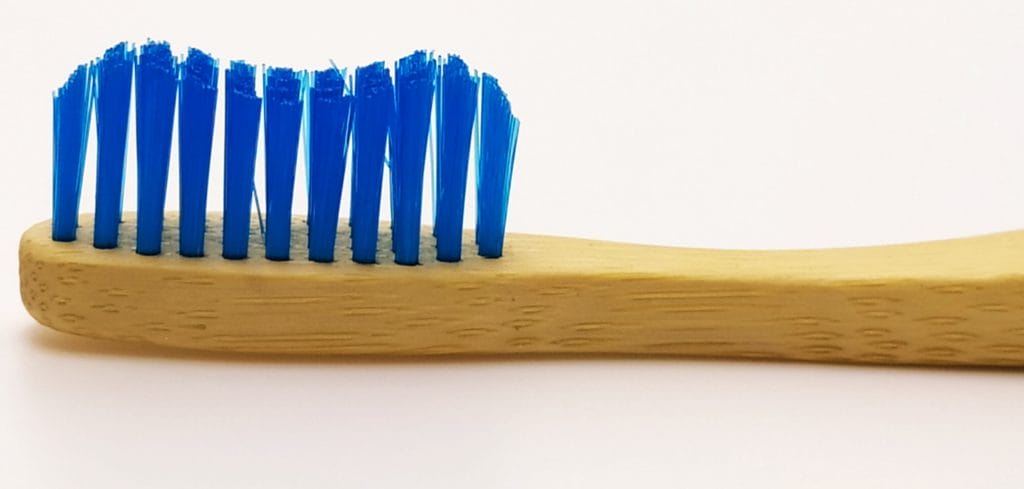 Using the brush.
Using a Entice Bamboo Toothbrush is quite a pleasant experience. The shape of the bristles leaves you with a deep down clean. The head of the brush isn't too big either, which is great as I usually gag with larger brushes, but not with this type.
It's recommended to replace a toothbrush every 3 months, with Entice you get 15 months' worth is usage. Which is great value for money.
When the time comes to dispose, simply dispose in the usual manner as you would do with any other brush. The handle will bio-degrade at some point in the future, but the bristles unfortunately won't. With this brush you're just using less disposable plastic compared to a standard brush.
It's a shame regarding the bristles as all that's required is a simple change at the point of manufacturer to Nylon-4 over Nylon-6. A small change that'll make a huge difference.
Technical Specifications.
Brand: Entice
Model: Bamboo Toothbrush
Manufacturer Code: N/A
Manufacturer Reference: N/A
EAN: N/A
ASIN: B084KZ6B86
Compliance: FDA Approved
Conclusion.
It's a mixed review for the Entice Bamboo Toothbrush. The plus point is the Bamboo material, but the Nylon-6 bristles are a disappointment. The outer packaging has a logo to say the product is 100% biodegradable, but this product can't be 100% biodegradable if the bristles are plastic! So false advertisement on both the packaging and on the Amazon listing.
It's a shame for the false information as they're very comfortable to use and do clean your teeth well.
One small change at the time of manufacture would've made all the difference and allow Entice to correctly advertise a 100% biodegradable product.
If you want the Entice Bamboo Toothbrush for yourself, they're available for purchase only on Amazon. The RRP for this pack of toothbrushes is £6.97.
Product sample provided by Entice in exchange for a detailed, unbiased review.
---
Thank you for taking the time to read my post. If you'd like to add a comment or thought on this post, please use the section below. I can also be contacted via the online contact form. Please subscribe for the latest reviews, news, and discounts. Please follow My Helpful Hints on Twitter, Instagram & Facebook too!