Today I'll be writing a review for the X-CHENG Cat Toy. A rechargeable multi-functional cat toy that features a laser with 5 different patterns.
This product is not only suitable for your cat, it's also suitable for use as a UV light and a torch.
Another huge benefit of this product is that you don't need to replace any batteries as it's rechargeable via a USB port.
Tammy loves to chase a laser dot around the house, so in theory will love this toy.
So, is this cat toy any good? Will Tammy enjoy it? Time to test it out!
Packaging and Contents.
The X-CHENG Cat Toy comes in an outer cardboard box and a metal foam-lined tin. The tin measures 17.5cm x 3.5cm x 2.0cm.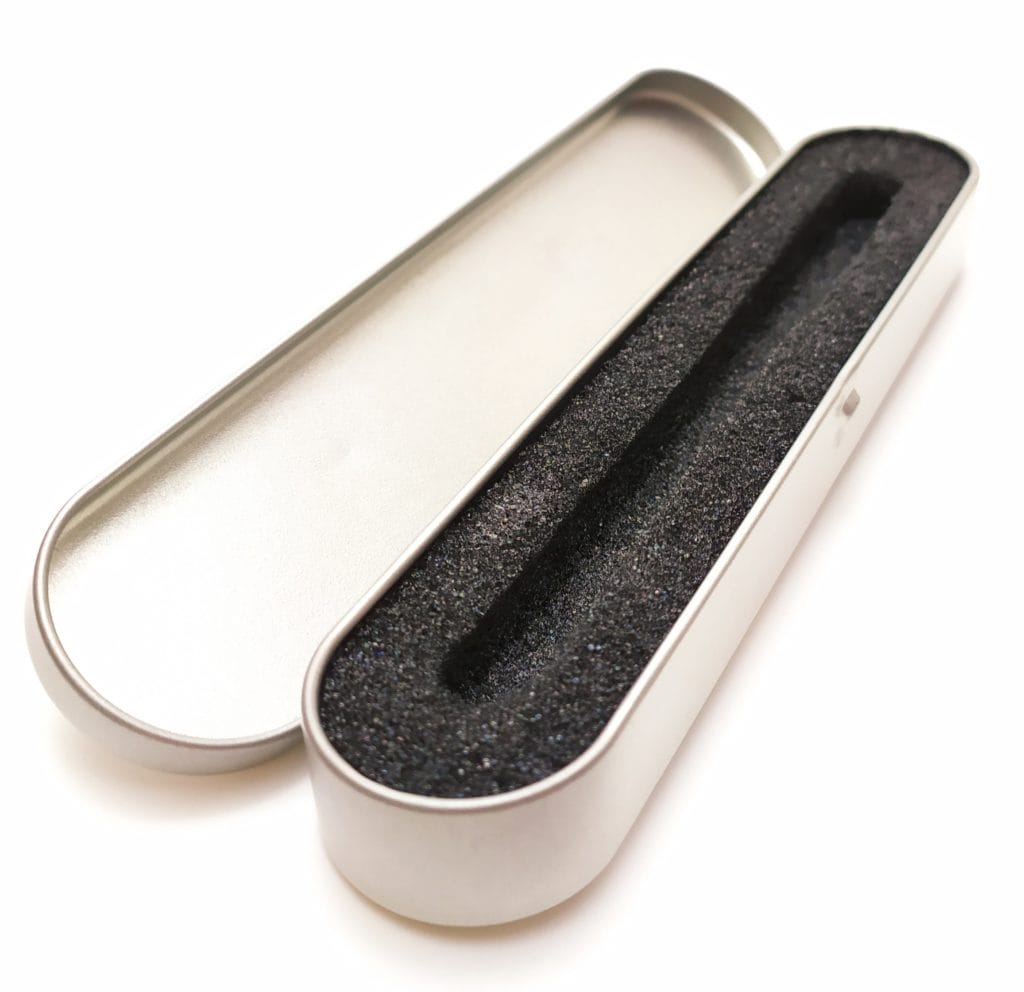 X-CHENG supply you with a multi-use torch with lanyard and clip, and a bonus toy too.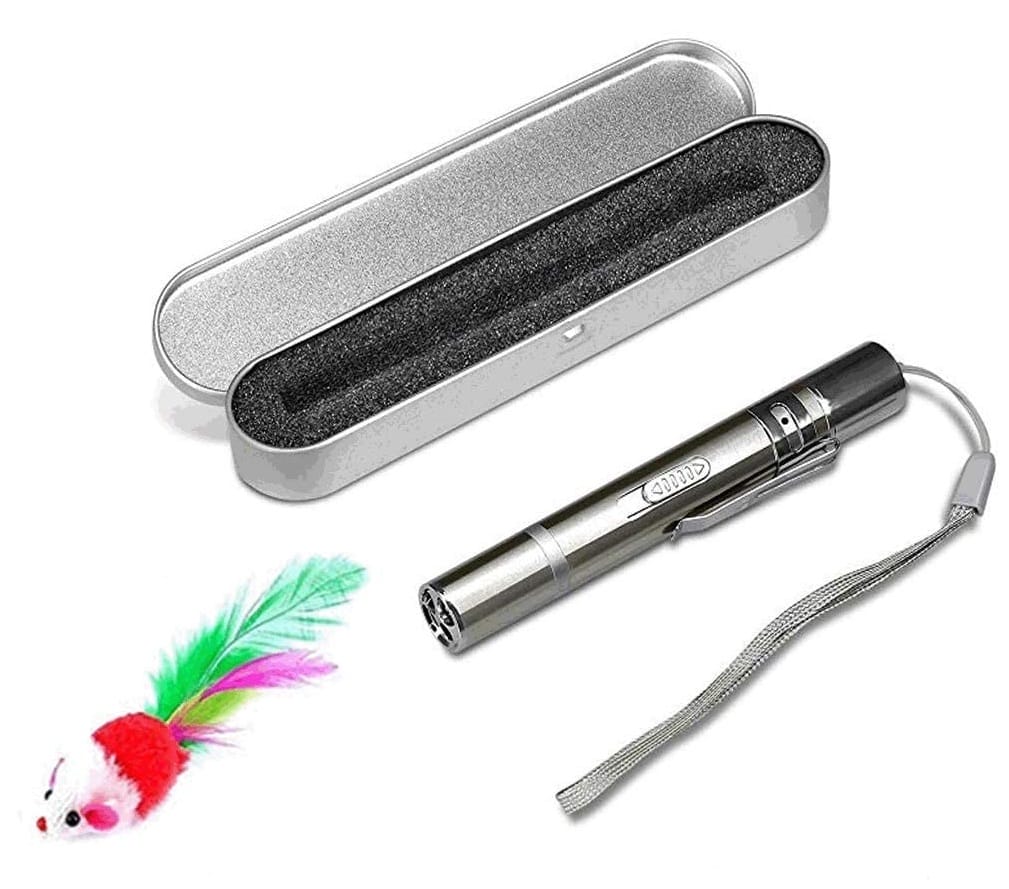 I tried Tammy with the free toy, but she wasn't interested in the slightest. Such a diva!
X-CHENG Cat Toy.
The X-CHENG Cat Toy is made from metal with a plastic cap. It measures 11.5cm x 1.5cm and weighs 28G. The head of the torch features three different elements of light. A Red laser light, UV light, and a White torch light.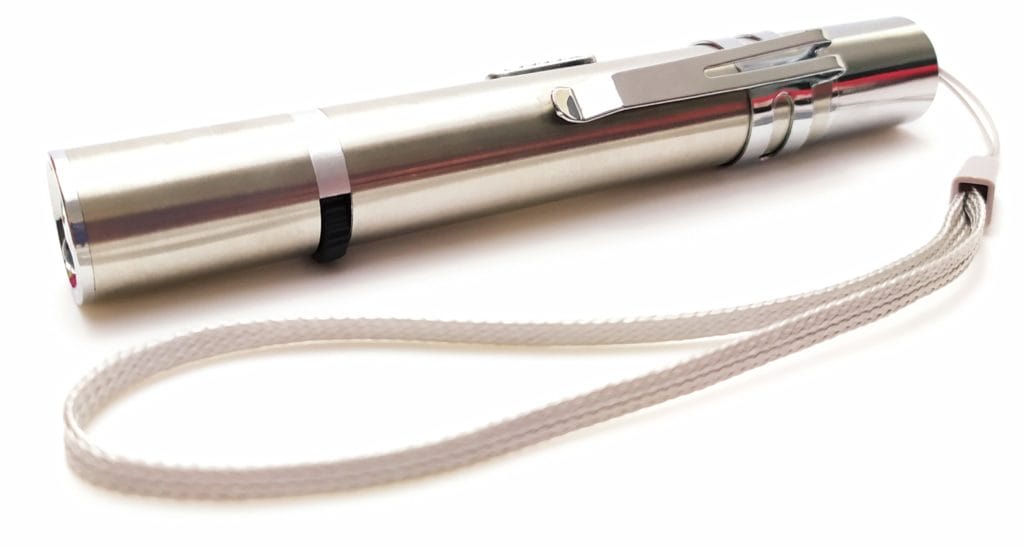 On the side you get a clip and the attached lanyard has a length of around 10.0cm.
The Black dial switch allows you to change the pattern of the Red laser light. You get 5 different patterns: A Red dot, star, butterfly, smiley face, and a mouse pattern.

To switch between functions, you need to use the slider switch located on the body of the unit. Position one is the off position, position two is the red laser light, position three is the UV light, and position four is the torch function.

Recharging.
The X-CHENG Cat Toy comes with a built-in rechargeable battery that requires the occasional charge. To charge pull off the tail cap and you'll see a USB dongle. Plug this into any 5V DC power source and a Blue LED light will show on the side. The light will go out once charged.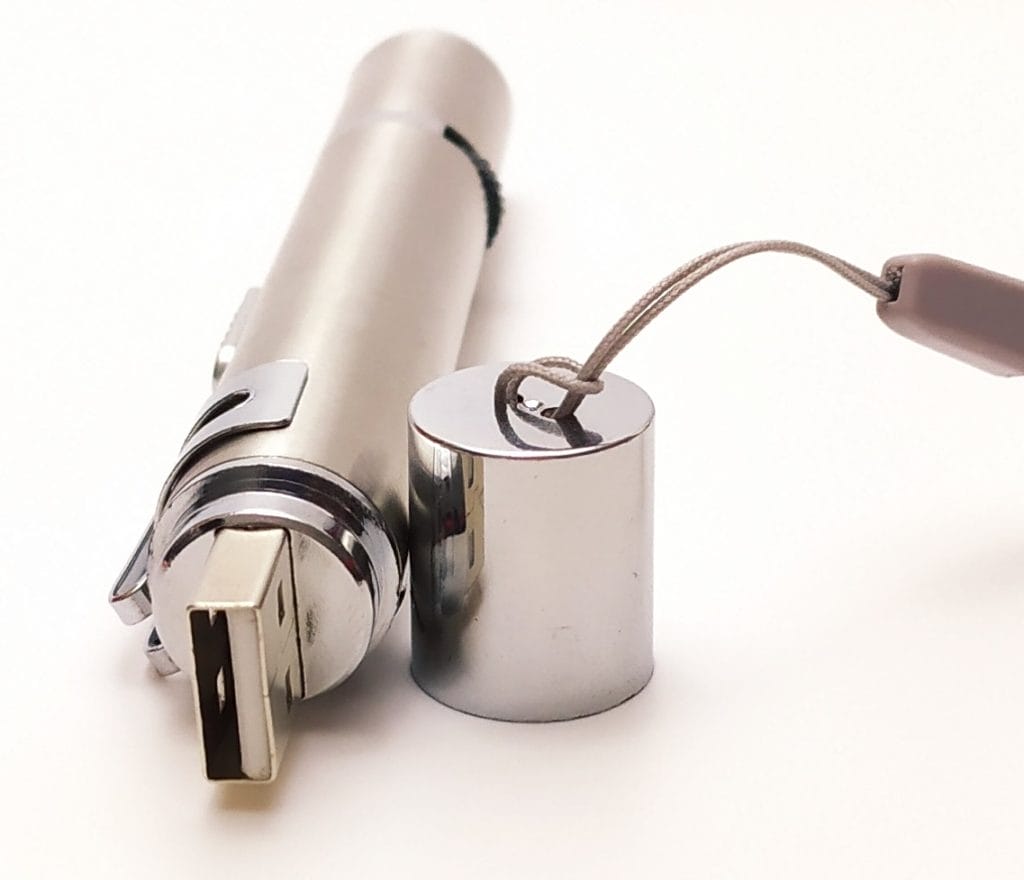 I'm not sure exactly how long the battery lasts as there's no data on that. But I've been using the laser toy with Tammy every day (5-10 minutes at a time) for a couple of weeks and only charged it once during that time. So, I'd guess the battery lasts around 1-2 hours of continuous use before needing charging.
Using the X-CHENG Cat Toy.
Tammy loves all laser toys, so it was no surprise that she instantly liked this toy. The laser light however is incredibly bright. X-CHENG advertise it as being anywhere between 1-5 milliwatts of power. I'd say the one I have is more towards the top in terms of light output. I must be careful as to not damage Tammy's eyes as I believe it's too bright.
The rotating pattern wheel works well, but the patterns aren't as clear as the Amazon page makes you believe, they're a little fuzzy and distort with distance.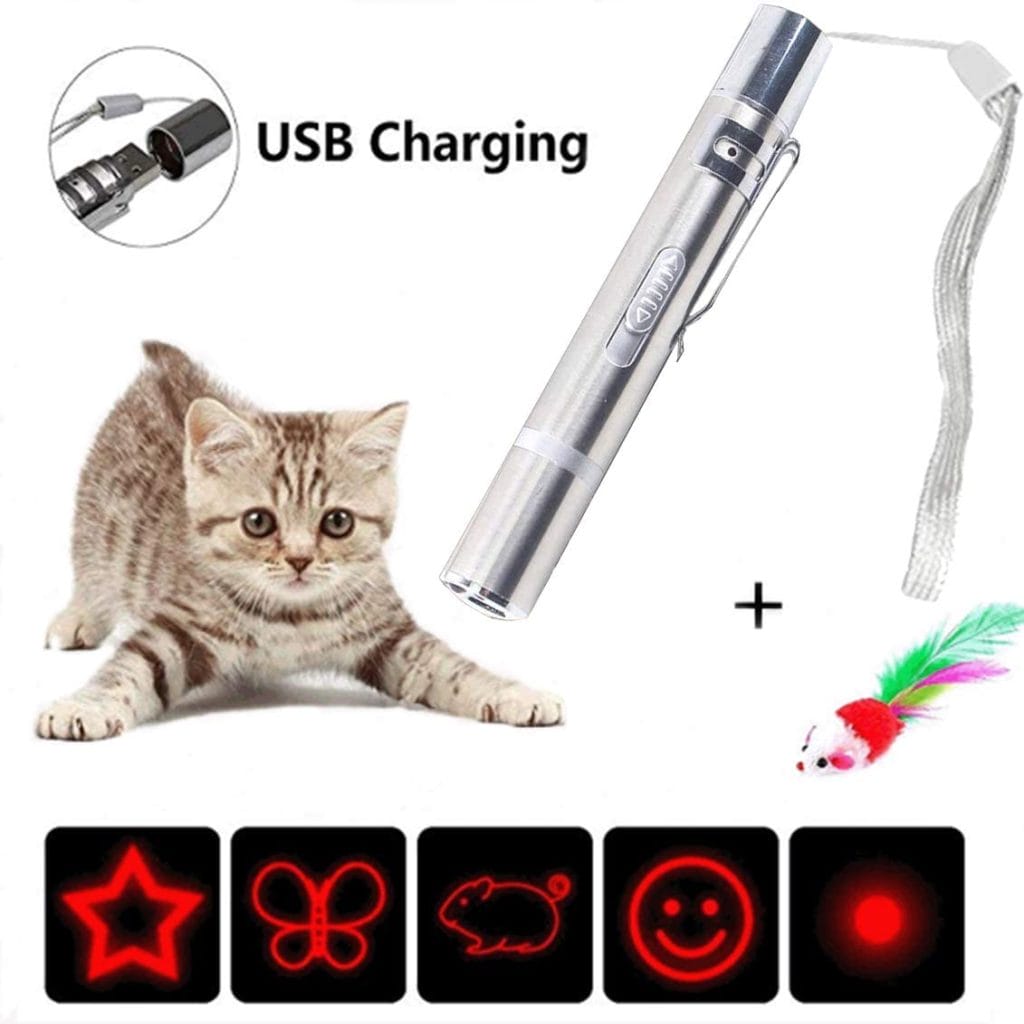 Tammy is only really interested in the plain Red dot pattern anyway. I've tried multiple times with the other patterns, she initially shows interest and then quickly walks off!
Technical Specifications.
Brand: X-CHENG
Model: Cat Toy
Manufacturer Code: N/A
Manufacturer Reference: N/A
EAN: N/A
ASIN: B07S5Q9LH8
Compliance: N/A
Conclusion.
The X-CHENG Cat Toy is OK. The laser light is a little too bright for my comfort and Tammy isn't interested in the other light patterns.
I like the fact that it is rechargeable and can easily be charged via any USB power port. Which is great!
Overall, it's OK, there is certainly room for improvement and in my opinion the light output needs reducing.
If you want the X-CHENG Cat Toy for yourself, it's available for purchase only on Amazon. The RRP for cat toy is £8.99.
Product sample provided by X-CHENG in exchange for a detailed, unbiased review.
---
Thank you for taking the time to read my post. If you'd like to add a comment or thought on this post, please use the section below. I can also be contacted via the online contact form. Please subscribe for the latest reviews, news, and discounts. Please follow My Helpful Hints on Twitter, Instagram & Facebook too!