The Elfeland UV LED Bar Light is a party Black light that produces a super bright and flicker-free disco lighting effect.
This UV LED bar light creates awesome lighting effects with fluorescent body paints and ink, balloons, candles, cosmetics, bubbles, sticks and wall stickers that glow in the dark!
You can use this light in bands, clubs, dancehalls, performance stages, theatrical productions, DJ events and mobile light shows.
But is it any good? Will it impress me? Time to test it out!
Packaging.
The Elfeland UV LED Bar Light comes boxed in a plain Brown cardboard box.  The box measures 45.0cm x 10.0cm x 6.0cm and weighs 940G.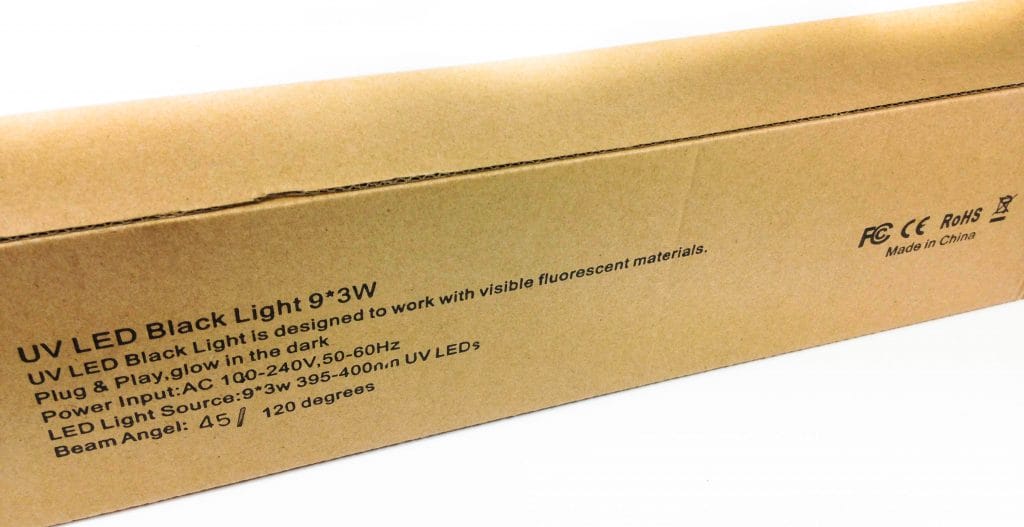 Contents.
When you open your Elfeland UV LED Bar Light box you'll find: 1x UV LED Bar Light, 2x End Brackets, 2x Bracket Fixings, 2x Bracket Spacers, 1x Remote Control, 1x English User Guide.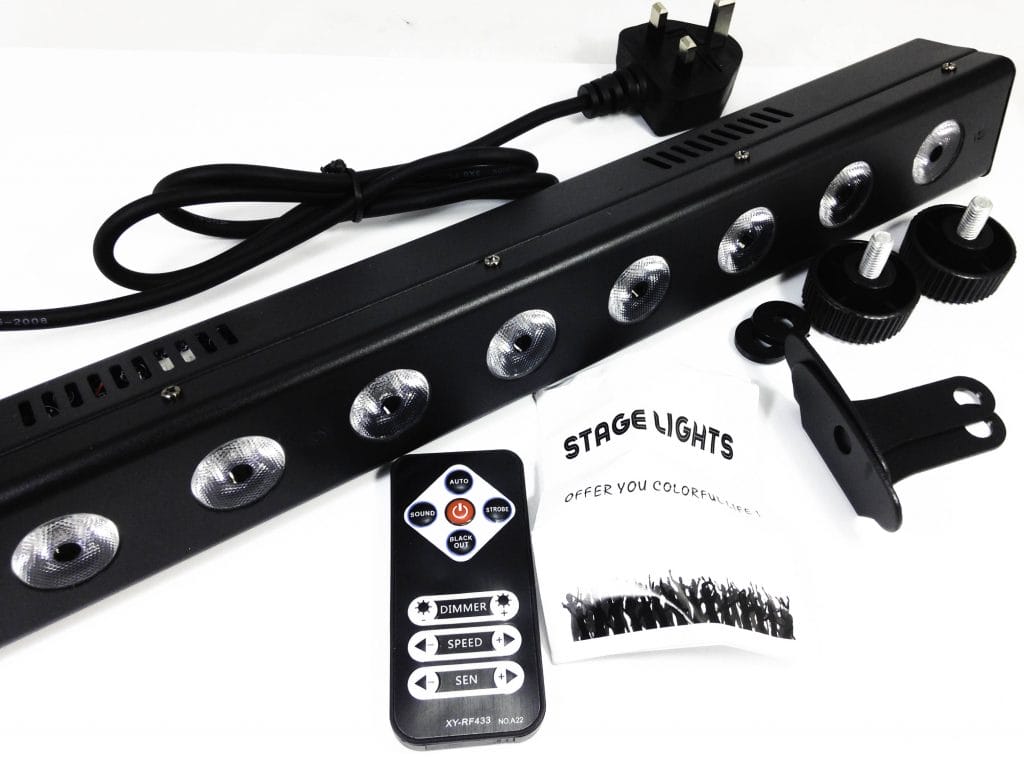 Elfeland UV LED Bar Light.
The Elfeland UV LED Bar Light is made from mostly metal with some plastic moulded parts. This light is Black in colour.  The light bar measures (Without bracket) 43.0cm x 5.0cm x 5.0cm and weighs 630G.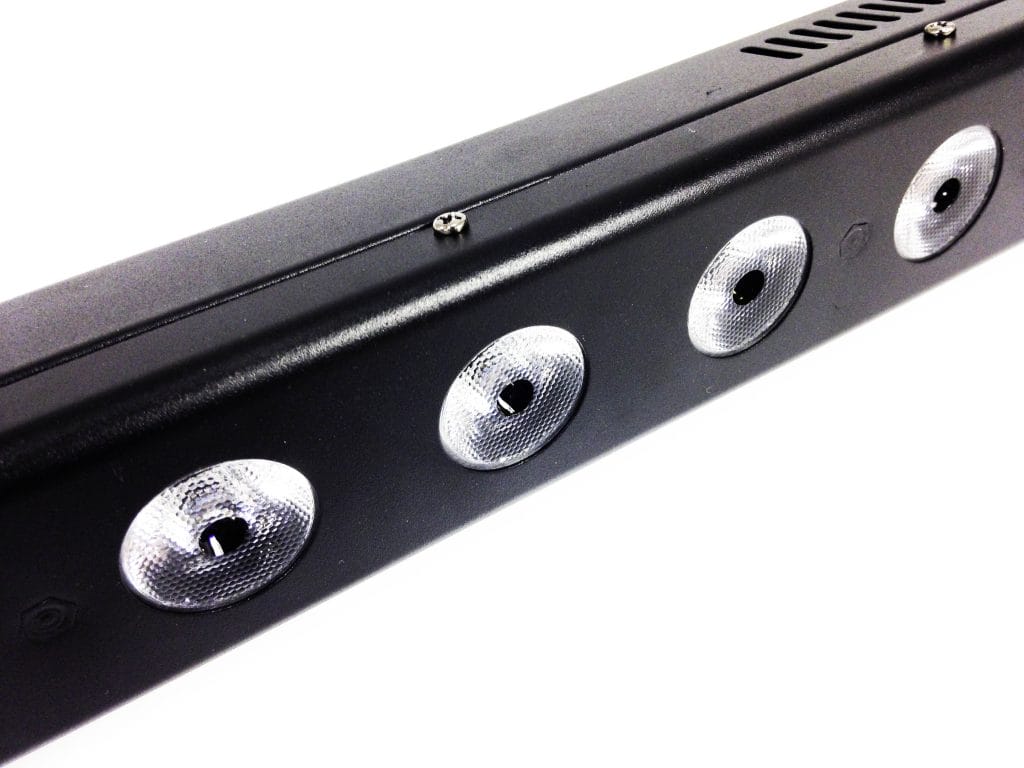 You're able to control everything from the supplied remote control, mine didn't work.  This was due to the supplied CR2032 only having a 0.7VDC charge! So, I had to change this straight away.  But why bother? The remote is useless anyway, unless you basically touch the light with the remote control!
But, things are about to get a lot worse for this light, and I mean a lot worse.
Dangerous Item Alert!
I read in the manual that you need to fit the brackets in to each end and use a screw that's supplied to affix the end brackets.  I saw a White cable running across the thread, which I thought was strange.  Then I realised that if I did indeed screw in the end bracket as shown in the manual I would potentially be meeting a live cable and the bracket would become live!
I decided to take apart the light bar, and you'll never guess what I found.
There's no earth or bonding to the casing!  The cable installed is a three core Live/Neutral/Earth flex cable, but the earth cable was clipped, and the light only had a Live & Neutral installation internally.
Imagine touching any of the metal exterior parts and it was live!
This could happen with this light as the screw of the bracket would cut into the cable and make the whole light fixture live.
Technical Specifications.
Brand: Elfeland
Model: UV LED Bar Light
Model Code: ELFELANDcmufauk345
ASIN: B075ZR35K7
Input: 110V – 240V AC
Power: 27W
Frequency: 50 ~ 60 Hz
Light Source: 9x 3W UV LED Lights
Beam Angle: 120°
Control: Auto, Sound, Strobe
Compliance: CE, FCC, RoHS
Conclusion.
Dangerous! This light is a death trap and an accident waiting to happen.  DO NOT PURCHASE THIS LIGHT UNDER ANY CIRCUMSTANCES!
If you want the Elfeland UV LED Bar Light for yourself, it's available for purchase only on Amazon. The RRP for this product is £27.99.
Product sample provided by Elfeland in exchange for a detailed, unbiased review.
---
Thank you for taking the time to read my post. If you'd like to add a comment or thought on this post, please use the section below. I can also be contacted via the online contact form. Please subscribe for the latest reviews, news, and discounts. Please follow My Helpful Hints on Twitter, Instagram & Facebook too!
Elfeland UV LED Bar Light