Today I'm going to be reviewing the Elegear Lumbar Support Cushion. A new brand for the My Helpful Hints website. I love when a new brand contacts me and asks for a review. Elegear stock all sorts of homeware, home electricals and gadgets on Amazon.
The Elegear Lumbar Support Cushion is a self-inflating back support cushion. It can easily be stored away after use with the supplied storage bag.
You can use this cushion at home, in the car, or even at the office. It simply slips over the back of your chair for instant lower back support.
But is it any good? Time to test it out!
Packaging and Contents.
The Elegear Lumbar Support Cushion comes packaged in a black cardboard box which features product images and specifications printed on it. The box measures 16.0cm x 11.0cm x 9.0cm and weighs 300G.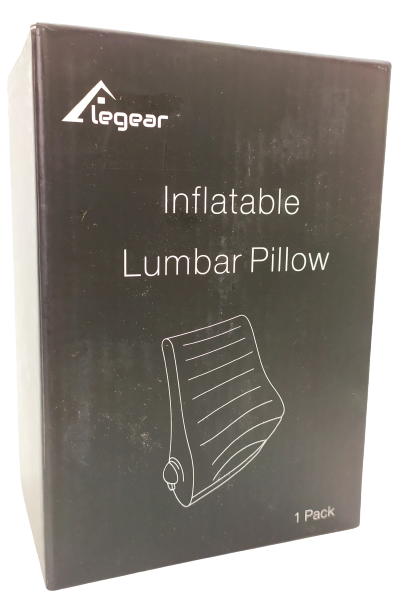 Inside the box you'll find the following: 1x Lumbar Support Cushion, 1x Carry Bag, 1x Multi-Lingual User Guide.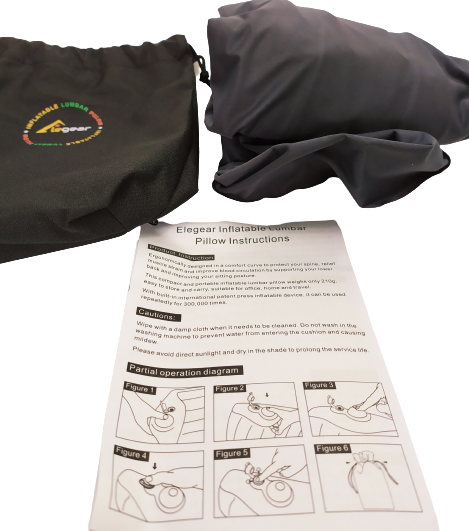 Elegear Lumbar Support Cushion.
The Elegear Lumbar Support Cushion is grey in colour and has a slight flock feel to it, the cushion measures 41.0cm x 30.0cm x 7.0cm and has an elasticated strap to go over your chair.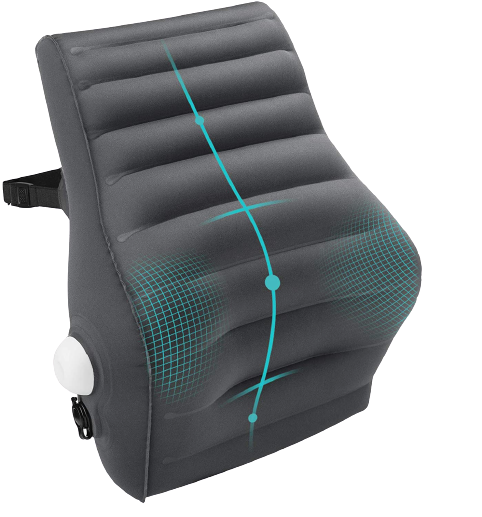 On the right is where you'll find the in-built inflation device and deflation valve. The user guide seriously overcomplicates the method on inflation. There's a whole paragraph telling you which finger and thumb to use and is a real snooze fest of an instruction. To put it more simply.
1. Unplug the bung.
2. Pump on the self-inflation device.
3. Plug in the bung.
There you go, how easy was that? To deflate simply pull out the bung and press on the deflation valve. Roll it up and place it into your supplied bag. It's that easy.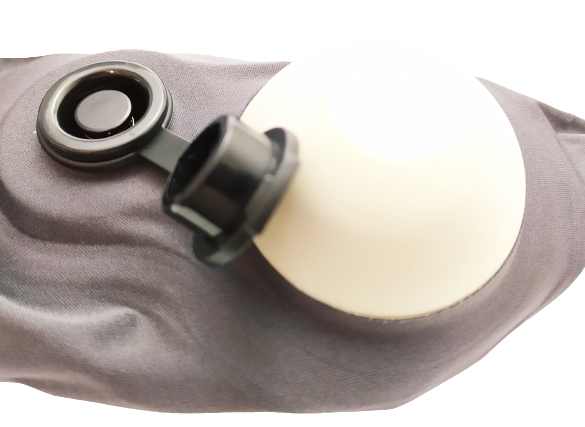 Testing out the Lumbar Support.
The self-inflation device works well, although not the 50 seconds Elegear promise on their Amazon listing. Well, not unless you have arms like Popeye. Most people would be able to realistically and calmly inflate the Elegear Lumbar Support Cushion in under 2 minutes.
I over-inflated it at first and it was uncomfortable, I let out some air to get my desired level of comfort. Quite simple really. I like that you can use it on every chair type, in any environment too.
You need to help with the deflation with some manual squeezing, and surprisingly enough the cushion rolls back into the original size, suitable for the storage bag. Which, if you've ever bought anything ever online, you'll know placing back into the original storage bag is near to impossible.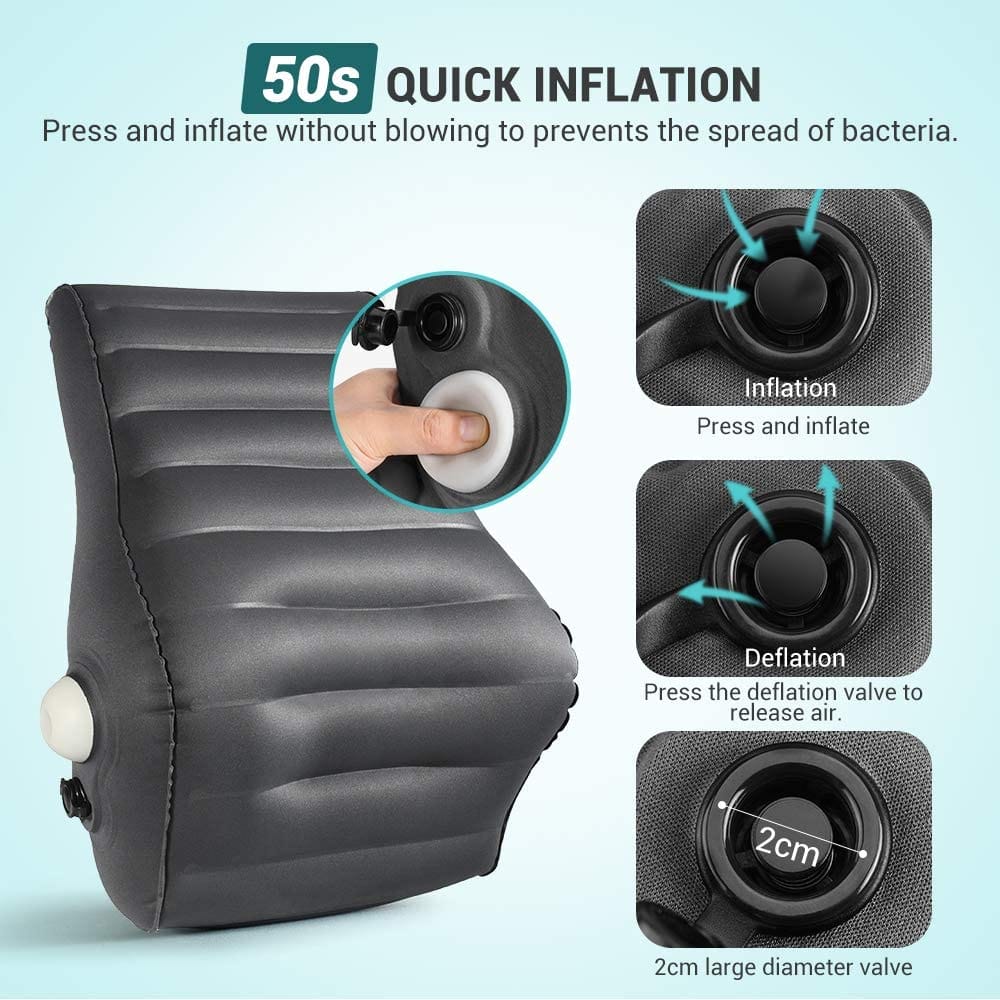 Technical Specifications.
Brand: Elegear
Model: Lumbar Support Cushion
Model Code: N/A
EAN: N/A
ASIN: B08B8593K1
Compliance: N/A
Conclusion.
I rather like the Elegear Lumbar Support Cushion. It's lightweight, portable and is reusable. You simply slip it over any chair for instant lower back relief.
The biggest downside is the overcomplicated user guide, it seriously needs to be rewritten to make it more user friendly. Also, the claim of inflation of 50 seconds must be some world record breaking time set in the Elegear factory. It's quick to inflate the cushion, but not that quick.
I have no issues in fully recommending this lumbar cushion.
If you want the Elegear Lumbar Support Cushion for yourself, it's available for purchase only on Amazon. The RRP for this product is £21.99.
Product sample provided by Elegear in exchange for a detailed, unbiased review.
---
Thank you for taking the time to read my post. If you'd like to add a comment or thought on this post, please use the section below. I can also be contacted via the online contact form. Please subscribe for the latest reviews, news, and discounts. Please follow My Helpful Hints on Twitter, Instagram & Facebook too!
Elegear Lumbar Support Cushion